2022 BYD Song MAX PHEV
Sold in China = 2021-Present
Generation = 1st Facelifted
2022 BYD Song Max PHEV Price in China:
| | |
| --- | --- |
| Zhilian Zhishang | 158,400 YUAN |
| Intelligent connection for advancement | 171,400 YUAN |
| Zhilian elegant | 181,400 YUAN |
| Zhilian to enjoy | 191,400 YUAN |
| Zhilian Zhiyao | 205,400 YUAN |
| Pilot version | 214,900 YUAN |
After three successful years of Song Max Chinese MPV by BYD, the company launched the electric version of Song Max in April 2019 which is nearly identical to its original regular version but differs from some front detailing apart from its electric drivetrain. BYD Song Max PHEV is available in two set configurations that are either six-seated or seven-seated. The sales of Song Max PHEV were started in March 2019 when the first sixty-six cars were sold, while the proper official sale begins from April 2019. The all-new BYD Song Max PHEV is the first family-sized MPV introduced in China that is available with two battery options are either a 16 kWh battery pack or a 10 kWh battery pack. The PHEV Song Max latest model has been upgraded with more power and torque. The Front-wheel drive option is still available in the new model and has engine specifications that are almost similar to it. It offers you both manual and dual-clutch automatic transmissions apart from the fact that its all-electric mileage is awesome that not only attracts the customers for its low running cost but also encourages environment-friendly prototypes with lesser emissions.
Trims & Versions:
BYD Song Max PHEV is available in different trim options having similar displacement while having different battery packs and seating configurations. Three-row Song MAX MPV is either offered in six-seat configuration or seven-seat configuration. New Song MAX PHEV is now available either with a six-speed manual transmission option or the six-speed dual-clutch automatic transmission. Trims also differ in battery pack options as mentioned earlier that are either 16 kWh or 10 kWh.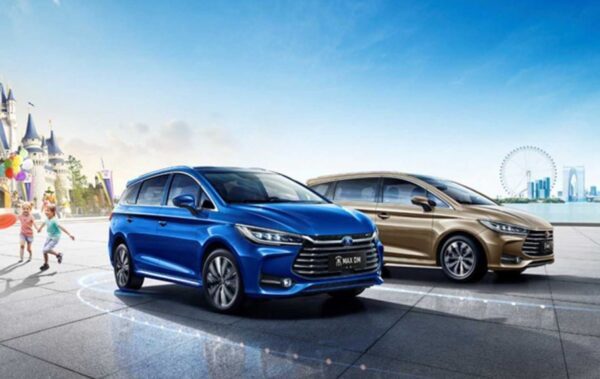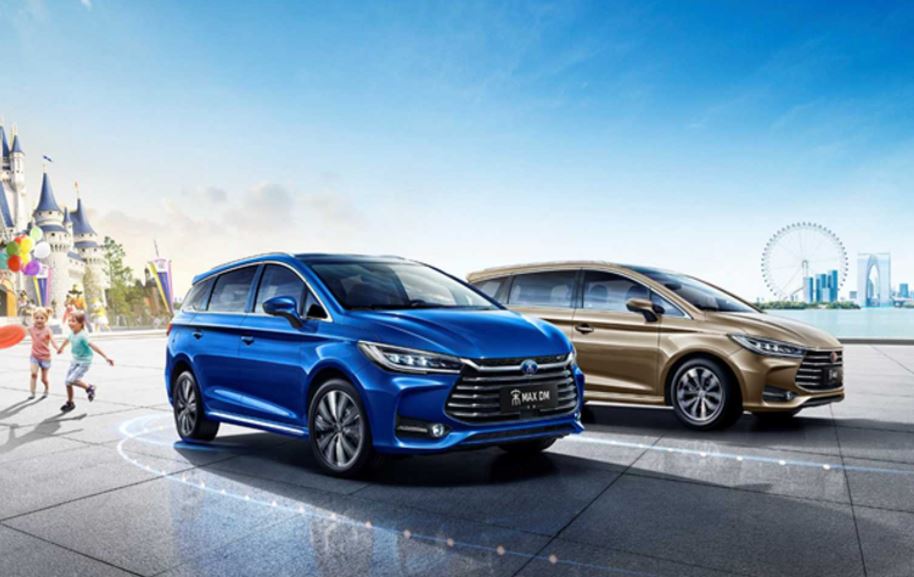 Engine & Power:
As already mentioned above new BYD Song Max PHEV is available in two battery pack options and is powered with 1.5 litres turbocharged four inline cylinder gasoline engine paired with either 15.98 kWh battery operating electric motor producing maximum power of 110 kW at 5200 rpm and torque of 250 Nm at 4000 rpm, while the other electric motor with battery option of 9.98 kWh generates a maximum power of 223 kW at 5200 rpm and torque of 490 Nm at 4000 RPM. Gasoline engine paired with electric motors in MPV delivers enough power that drive this vehicle efficiently. The weight of its battery pack is 160 kilograms that do not affect the overall weight of the car to a large extent.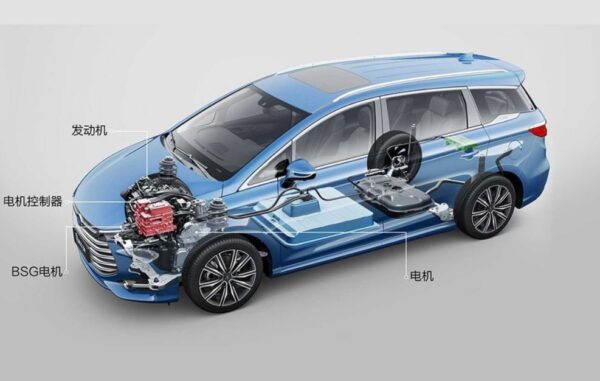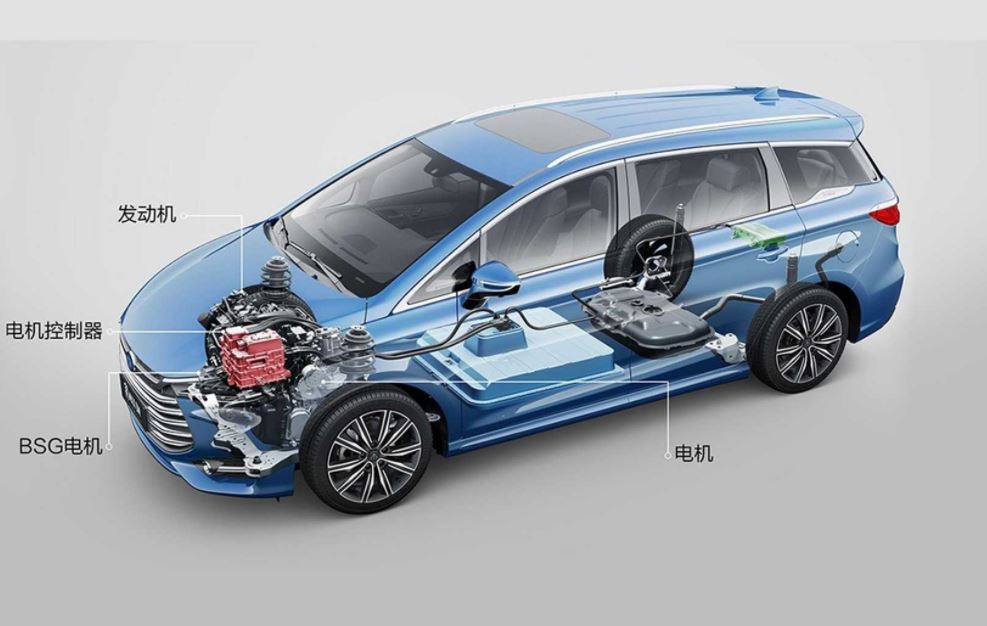 Driving performance:
The driving performance of Max PHEV is negotiable with the delivery of enough power to drive this front-wheel vehicle efficiently. From the total power of 223 kW, half of the power (113 Kw) is generated by the engine and 110 kW power is generated by the electric motor. Similarly, 240Nm of torque is produced by the engine and 250 Nm torque is produced by the electric motor that becomes the total torque of 664 Nm. The top speed of the six-seated Max PHEV is 170 kilometres per hour while it can accelerate from zero to a hundred kilometres per hour in 7.9 seconds only that makes it a super quick car. While with 16 kWh battery pack Max PHEV accelerates from zero to hundred kilometres per hour in only 6.9 seconds.
Fuel Economy:
Talking about its fuel consumption which is quite efficient giving you a mileage of hundred kilometres with a consumption of 7.70 litres of fuel and its energy consumption is 17.4 kWh per hundred kilometres per hour.  10 Kwh battery-operated Max PHEV gives a mileage of about 51 kilometres while 16 kWh Max PHEV gives you a mileage of 81 kilometres. Charging of Max Song PHEV is made quite convenient with options of both home charging and public charging by a 3.3 kW onboard charger through a port located on the left rear side of the vehicle. The 16 kW battery pack of the max PHEV can charge up to 100 percent in just five hours while the 10 kWh batteries take 3 hours to get full.
Exterior design and features:
The exterior design of the DM Max PHEV is not much changed from the basic model but some of the changes to be noticed are its two-color tone side mirrors and seventeen inches two-tone alloy wheels. It is the best-looking MPV in China designed by Wolfgang Egger having a dragon face front end that holds a chrome-plated horizontal grille and it is sleek shaped LED headlights are given with daytime running lights and fog lights. Rear-end features a typical MPV design with eye-catching rear taillights and a BYD badge in the center. Multispoke alloy wheels are now seventeen inches in dimension those give it a bold appearance.
 Interior design and features:
the interior end of Max PHEV is quite similar to the regular Max having a central console that holds a 10.1 inches display screen for the infotainment system and the upgraded model features 12.8 inches display screen with a rotatable floating pad. All models of Max PHEV are linked with the DLink Intelligent System that gives you the facility of remote control, tire pressure monitoring, E-call, and I-call system. E call system helps you with one-key assistance call on the roadside while "i" call gives you the information about vehicle maintenance and its real-time condition. Max PHEV is offered both a six-seat option and a seven-seat capacity with leather-covered seats that are super comfortable.
Safety features:
BYD Max PHEV has a specially designed safety car body that prevents major injuries during collisions. Moreover, it has six airbags, an E-Drive anti-theft safety alarm, front seats belt warning, and the safe quality of phosphorus batteries is assured by various tests. Different tests of battery testing include nail drop, burning, crash tests, and short circuit tests.
Major competitors:
BAIC C30 EV
Hyundai La Festa BEV
FAW Volkswagen Carely
Verdict:
BYD Max PHEV is a budget-friendly car that can be charged easily anywhere and produces no pollution to the environment. Moreover, its wasted battery can be recycled again with minimal impact on the environment while talking about its capacity and looks that are appealing for customers and also made it the best selling MPV in China. As for now, no other electric-powered MPV is available in China which is also the reason for Max PHEV is much loved by the customers and its sales are increasing and hopefully increase more in the next year too.