2023 MG Extender Pickup Truck
Expected Launch in Pakistan =

2023 or 2024

Expected Price in Pakistan =

40-50 Lac PKR

1st Generation
MG Extender was introduced by SAIC specifically for Thailand in 2019 as a four-door crew cab that offers four-wheel drive. It is known as Maxus T70 in China and Australia. It has been introduced in the United Kingdom too as the first pickup truck by MG in the UK. MG Extender differs from Maxus T70 in terms of its grille's design and badging details. After the launch of Extender in the UK the question arises if this pickup truck also coming to Pakistan. Then we must mention here that as the Auto Policy 2016 to 2021 is coming to an end in 2021, many automakers are investing in the Pakistani automobile market rapidly. MG SAIC is one of the automobiles that is bringing some of its SUV models in Pakistan like HS, ZS, and ZS EV. Now MG Motors Pakistan has recently released a teaser of its two more upcoming vehicles that are Gloster and Extender. MG Extender will be introduced in the gasoline powertrain. The assembly plant of MG is under process in Lahore, and as soon it will complete, it will have the capacity to produce 40,000 vehicles per year. Dealership networks will be added throughout the country so the country could be flooded by the MG's vehicles. Any specific date for the launch of Extender hasn't been announced, but we expect it to be launched before June 2021 as the Auto Policy will expire in June 2021.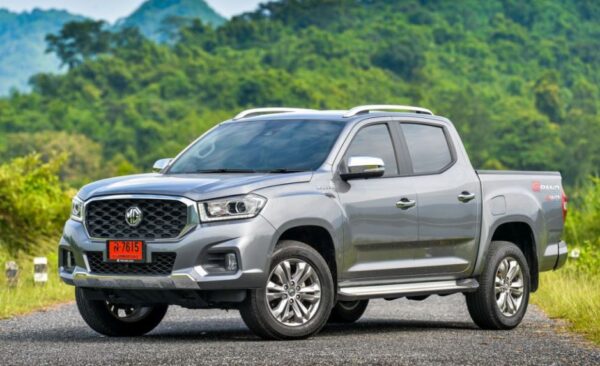 Trims & Versions:
Trims will vary in terms of transmission options and driving options. You will have the options to choose between six-wheel manual transmission or six-speed automatic transmission. Apart from transmission MG Extender Pickup will be available in a two-wheel driving feature or all-wheel driving feature. Lastly, the higher trims will feature leather upholstery and inserts on the dashboard.
Engine & Power:
MG Extender will be powered by two-liters 1996 turbocharged DOHC sixteen-valve four-cylinder diesel engine that generates a horsepower of 161 hp at 4000 RPM and torque of 375 Nm at 1500 to 2400 RPM. The suspension system features independent double-wishbone axles suspension on the front, and rigid type axles suspension on the rear, front brakes of a vehicle are "ventilated disc" and simple disc brakes on the back. The steering wheel is a rack and pinion steering wheel that is hydraulically assisted.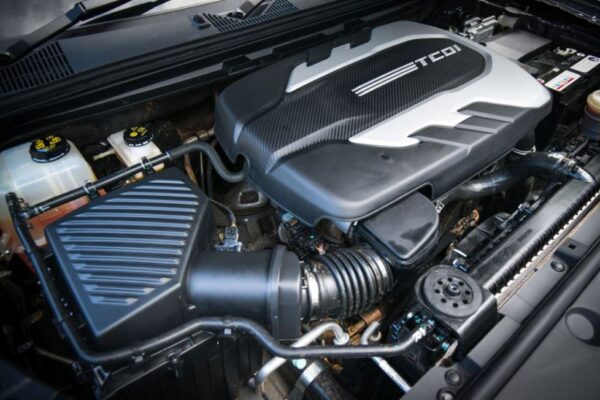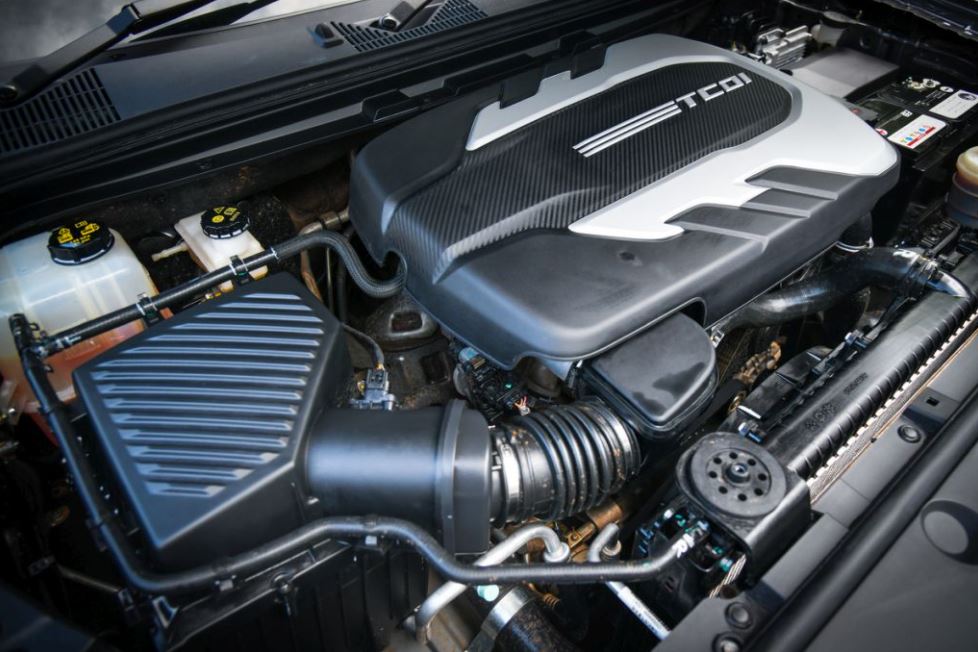 Performance & Drive:
MG Extender is the pick-up truck that will be known for its durability, extra stability, and major confidence it will give to its drivers. It will feature a Tuning Suspension resulting in delivering a balanced and smooth driving experience without any imperfections. The bed carries enough amount of load, and the best part is that it will not affect the performance of the vehicle. The 2.0 liters diesel engine produces enough power to run all four wheels without any hassle. The all-wheel driving feature makes it the best pickup truck for all types of road conditions and weather. It offers you both automatic and manual transmission, and its throttle changes are smooth enough to change the gears smoothly. Initially, the acceleration could be slow, but it becomes good at higher RPMs. MG has focussed on durability in its pickup truck. It will be coming with two driving modes which are either Eco mode or power mode. When you will be-choosing the double cab option, then you will be given three driving-modes that are 2H, 4H, and 4L. The fuel economy of the Extender will also be budget-friendly with expectations to have an approximate mileage of 12.7 kilometers per liter. The driving performance is made exceptional and safe with its Anti-lock Braking System that makes sudden brakes comfortable, and the electronic braking assistance further increases the braking power to assist the drivers in avoiding obstacles and accidents. The traction control system feature prevents the Extender from slipping on wet and steep road conditions and the Stability control system helps to tackle any obstacle while carrying a lot of weight. All these features give you extra confidence in driving the pickup truck in all types of weather and road conditions. MG Extender is also an ideal truck in hilly areas where its hill start assistance system and hill descent control system lets the driver maintain balance and control when ascending or descending the hills. MG claims its pickup truck delivers outstanding driving performance with exceptional handling technique and lets the drivers turn them with much ease and minimum effort. We hope this pickup truck works well in all types of road conditions in our country.
Exterior Design & Features:
The design of MG Extender pleases everyone from all angles featuring an attractive grille on the front, which is MG's signature design grille design. LED headlamps are accompanying the grille on both sides that swivel according to the adjustment of the steering wheel. Automatic headlamps are given with daytime running lights and fog lights. A faux skid plate designed under the front bumper prevents small obstacles from hitting the vehicle. The overall shape of this pickup is boxy, not rounded. The rear end is not much attractive that has simply decent taillights while the bright feature on the exterior of this pickup truck is its bold square wheel arches that have dual six-spoke alloy wheels that give it a real sporty look.
Interior Design & Features:
MG Extender features a well-laid-out cabin that gets a wide dashboard on its front, and the A-pillars have grab handles. You will find trapezoidal air vents mounted in the central console and a 10 inches display screen is also mounted on the central console that comes with both Android Auto and Apple Car play interface. There are present two USB ports along with Bluetooth connectivity and a stereo audio system that lets you enjoy your favorite music. The instrument cluster display is also bright and assists the drivers in giving major information about driving. MG Extender can accommodate five passengers with comfort, and the seats are covered with luxurious leather covering and are cushioned bolsters that provide maximum comfort to the driver and passengers. You will get generous storage spaces throughout the cabin having storage spaces in the central console, doors, under the central armrest, and doors. 
Safety & Features:
MG has made the Extender with FULL SPACE FRAME that strengthens the body of the vehicle and provides maximum protection to the passengers in case of collisions. Some of the safety features of the Extender include an Anti-lock Braking System, twin front airbags, traction control system, tire pressure monitoring system, stability control system, electronic brake assistance, hill start assistance, hill descent control, and adaptive cruise control.
Major Competitors:
Verdict:
Confirm details about its launch, date, and price have not been announced yet, however, the social media page of MG Motors Pakistan confirmed the entry of Extender in Pakistani markets with the slogo of COMING SOON. The company aims to flood the markets with a large variety of its vehicles, and we can expect this pickup truck will give tough competition to all its rivals.