2022 Renault Captur
Sold in UK = 2020-Present
Generation = 2nd
2022 Renault Captur Price in the UK :
Limited
Starts at:

20,590 £

Iconic
Starts at:

21,090 £

SE
Starts at:

22,590 £

RS Line
Starts at:

25,690 £
Renault Captur was introduced in 2013 in France as a subcompact crossover by the French automobile company Renault. It is known as Renault Kaptur in Russia where it has more ground clearance and offers a four-wheel-drive system while it was also launched in Brazil and then India and its total sales reached out to be 239,332 units globally in 2019. It became the best-selling model in 2016 in Europe and now it has received some more updates that give it a better SUV style rather than a taller Clio. 
The all-new Renault Captur is known for its looks, refinement, the better quality of materials used inside the cabin, and its economy. The new Captur offers more generous passenger space inside the cabin with the modernized looks of the cabin and became one of the best small SUVs to buy while a plug-in hybrid model is also available now to attract new customers. The all-new Captur is irresistible giving us ample performance and won the great small SUV of the year 2020 award and the Auto Express winner award showing a major interest of customers towards this SUV.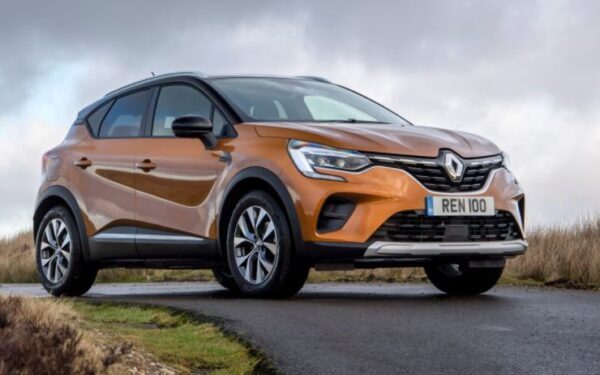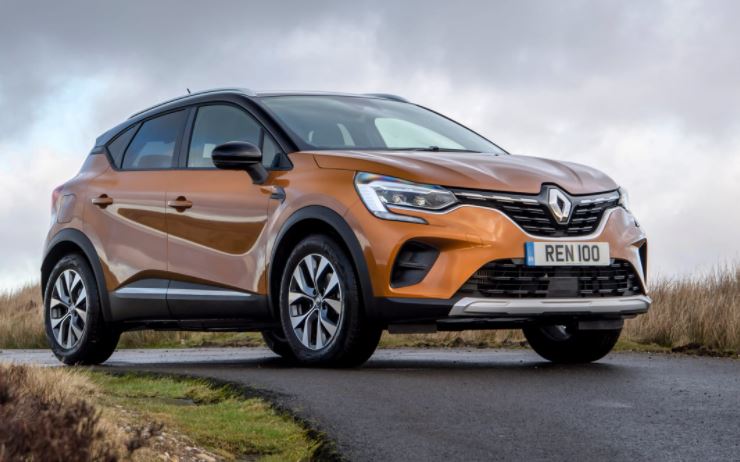 Trims & Versions:
2020 Renault Captur is available in four trim levels that include Limited trim, Iconic trims, SE edition Trim, and RS Line E-TECH Edition. The Limited trim further offers either three headrests with up-down adjustment or non-heated front seats or height-adjustable driver's seat and foldable rear seats along with seven inches touch screen display compatible with Android Auto and Apple Car Play, electric front windows, and hands-free keycard. The Iconic trim features seven inches touch screen display, a navigation system, rear parking sensors, cruise control with speed limiter, automatic climate control, automatic headlights with rain-sensing wipers, and black-colored door mirrors. SE trim features 9.3 inches touch screen display, BOSE sound system, leather steering wheel, and electric front windows. RS E TECH Edition automatic climate control system, automatic high beam headlights, Eco mode, Electronic stability control system, and blind-spot detection system.
Engine, drivetrain & Power:
2020 Renault Captur offers you three petrol engines along with two diesel engines and also a plug-in hybrid option. Three petrol engine options are 1.0 litres engine that generates a horsepower of 99 hp and it comes with manual transmission, 1.3 litres engine generating a horsepower of 128 hp and comes with the option of automatic transmission too while the higher end trim has a 1.3 litres petrol engine producing 153 hp horsepower and offers automatic transmission only. Two diesel engine options are 1.5 litres DCI diesel that generates either 115 hp horsepower or 95 hp horsepower. The hybrid plug-in version is powered by a 1.6 litres petrol engine paired with an electric motor run by a 9.8 kWh battery pack offering automatic transmission only.
Performance & Drive:
We will be discussing the driving performance of the plug-in Hybrid version in detail that combines a 1.6-litre petrol engine with an electric motor and it can be even driven to its fully electric mode up to a speed of eighty-three miles per hour. This front-wheel-drive vehicle offers you a quick acceleration by sprinting from 0 to 60 miles per hour in 10.1 seconds. E tech version is expensive but its running cost is quite low as you can charge its battery from your home supply and public charging stations and its electric mode can run 30 miles on road. Fuel economy: of E tech mode depends on how often you charge its battery when fully charged it provides you with a mileage of 28 miles per gallon. The suspension of E TECH is also smooth and balanced delivering you good ride quality by giving you easy handling and turning of the car while the braking system is also efficient enough to apply emergency brakes when needed. Throttle changes are also very smooth letting you drive the car smoothly with seven-speed automatic transmission and does not feel sluggish when turning around roundabouts and moving away from junctions.
Exterior design and features:
The 2020 Renault Captur is 2 centimetres wider and 11 centimetres more in length as compared to its predecessor. The new design of Captur features the refreshed moldings that cover the entire car including the new molded wheel arches, and the SUV look is more enhanced with aluminum roof bars along with a wider grille on the front. The new-look of Captur is more appealing than the previous model and the refreshed model is now more sculpted around the sides of the vehicle, its redesigned grille is now more attractive and the roof sloops down towards the rear of the vehicle giving it more beautiful looks.
Interior design and features:
The interior design of Captur is also upgraded with classy and premium looks adding soft-touch, high-quality materials all inside the cabin. The deluxe dashboard acquires a new floating central panel that makes the front look even wider and a 9.3 inches touch screen display screen is mounted on the dashboard that comes with Apple Car Play and Android Auto interface and a satellite navigation system is also provided in it for driver's assistance.
It gives you the options of three driving modes and eight ambient lighting colors inside the cabin. Some of the other up-to-date features in 2020-2021 Captur include a 360-degree camera, adaptive cruise control, electric front windows, automatic climate control system, adjustable driver's seat, and folding rear seat option.
 It now offers more passenger areas with comfortable sitting and can accommodate four adults comfortably while leather upholstery is also available in higher-end trims. It offers you a boot space of 531 litres that is eighty litres more than the previous model and is capable to carry a large amount of luggage with you.
Safety features:
Updated safety features list of Renault Captur includes 2 reverse gear LED lights, distance warning alert system, automatic high beam headlights, auto-dimming rearview mirror, Electronic stability control system, hill start assistance, electronic parking brakes, emergency call button, emergency brake assistance, airbags, electronic brake distribution system, and blind-spot detection system. It has received five stars in crash testing by NCAP declaring it best safe car to be chosen.
Major competitors:
SEAT Arona
Volkswagen T Cross
Verdict:
The subtle tweaks to the exterior design of Renault Captur have made it stylish enough to attract customers and its buyers get more attracted towards this because of the variety of engine options, also giving you an electric driving mode that is budget-friendly and even environment friendly. All these things make Captur the best choice among its strong competitors.