Honda Civic Rebirth
Sold in Pakistan = 2012-2016
Generation = 9th (Discontinued)
Honda Civic Price in Pakistan in 2016:

23-25 lac PKR

Honda Civic Present Price:

19-23 lac PKR

(As per Condition & Model Year)
The ninth generation of Honda Civic launched on 12th September 2016 in Pakistan at a ceremony held by Honda Atlas. The ninth generation of Civic was already launched in North America in 2011, and the introduction of this generation brought many improvements in the previous model. The 9th generation of Honda Civic was considered better in its suspension, fuel average, and other specs as-compared-to its predecessor. The major innovative improvements introduced in the 9th generation were multi-information display, cruise control, automatic climate control feature, ECON mode for better fuel efficiency, and audio controls on the steering wheel. This generation was also different from the previous one in terms of safety as it is equipped with dual SRS airbags and it is designed on Euro 4 emission standard. It was preferably introduced to reduce the popularity of used imported cars, so the locally produced cars are built on the same standard as imported cars. This generation ruled the markets in Pakistan from 2012 to 2016 when it was replaced by the 10th generation in 2016. Honda Atlas is now releasing the 11th generation in Pakistan in 2021, and it will be available in sedan and hatchback body design. The price for the 11th generation Honda Civic is not revealed yet. The present price of the 10th generation of Honda Civic on 28 Feb 2021 ranges from 37 lacs Pakistani rupees to 47 lacs Pakistani rupees, which is very expensive. Honda Civic is an all-time loved sedan in the country which is considered to be a status symbol but if you can't afford the 10th-generation then the 9th generation can also be an attractive option to purchase as it was an improved generation equipped with all the latest features as compared to the previous generation. We will be discussing the features and specs of the 9th generation of Honda Civic in detail today.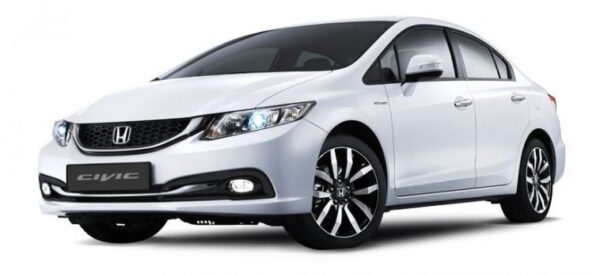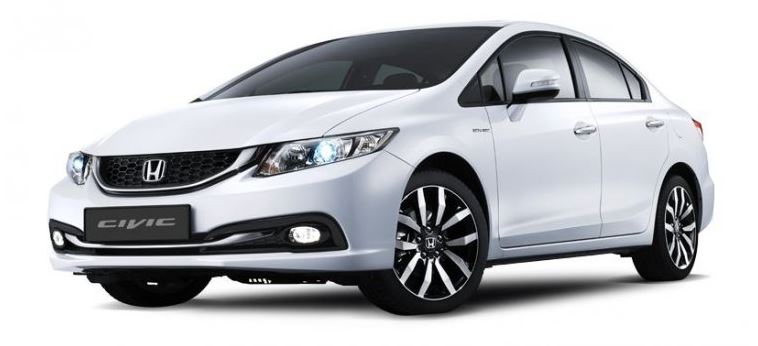 Trims & Variants:
The 9th generation of Honda Civic was available in three variants that include i-VTEC, i-VTEC Oriel, and VTEC turbo. All of these trims offer continuously varying automatic transmission and the manual transmission is discontinued in this generation. The VTEC turbo has a different powertrain, while both other trims offer similar powertrains. The i-VTEC trim features fabric seats, body-color door handles, and all other standard features. The i-VTEC Oriel upgraded with smart entry, automatic door locks, cruise control, fog lights, and sunroof. The VTEC Turbo trim is equipped with chrome door handles, leather seats, paddle shifters, remote engine start, navigation, two cameras, an oil monitoring system, and a rear entertainment system.
Engine & Power:
It offers two engine options that include either a 1.8 liters i-VTEC engine or a 1.5 liters VTEC turbo engine. The 1.8 liters i-VTEC engine produces a horsepower of 141 hp and torque of 174 Nm. the 1.5 liters VTEC Turbo engine generates a horsepower of 173 hp and torque of 220 Nm, and the CVT transmission is standard in all the trims.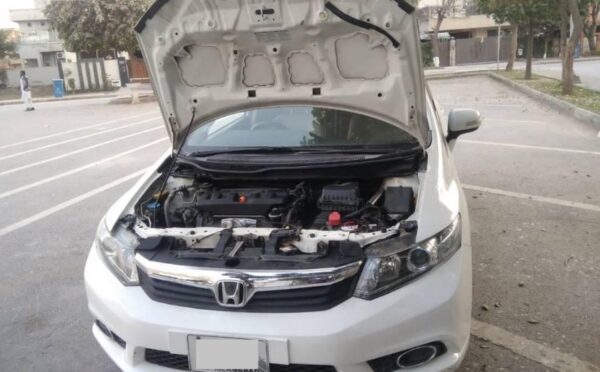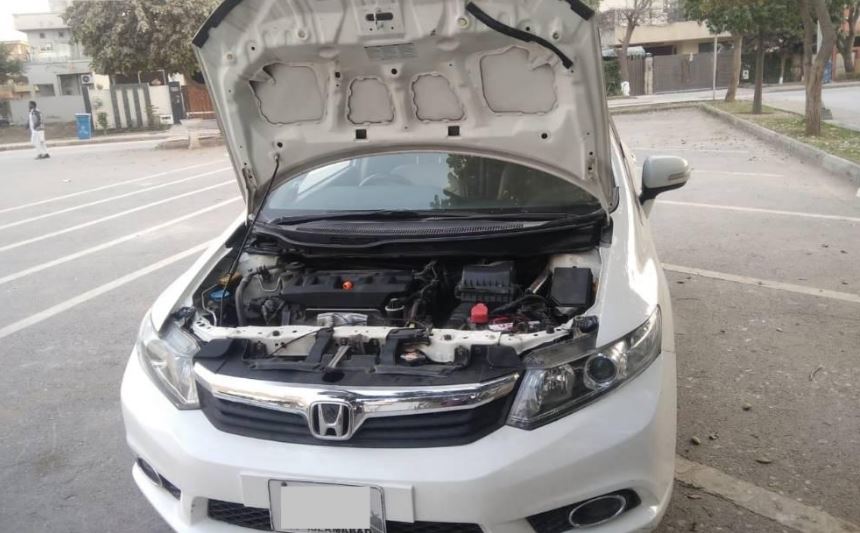 Performance & Drive:
The VTEC trims used similar engines as used previously, and thus the power output is also similar. The difference introduced in the 9th generation was its continuously varying transmission that is smooth and delivers a good driving performance. It is more responsive at lower RPMs and disengages swiftly with power deliverance in a comparatively lesser time as the 8th generation. The car is designed in a way that gives you different styles of driving, and you can enjoy the perks of every style. The ride quality also improved as compared to the previous generations and the suspensions are much softer as well, so the high quality of the ride has been maintained in this family sedan. The stability of the car is not very promising in this generation which was then improved in the new models. The higher ride height and quiet cabin do give smooth and noise-free journey sometimes people go beyond the speed limits that might lead to overestimation of turning circle and stopping distance that can cause accidents. Honda Civic is a good family sedan for local roads, but it is not suitable for driving at higher speeds and roads with potholes because the suspension system is not much suitable. It gives you a mileage of 10 to 12 kilometers per hour, and it offers you a maximum speed of 220 kilometers per hour.
Exterior design and features:
The front end of the 9th generation was somehow similar to the previous generation with a similar grille design, bumper, and headlights. The Turbo VTEC trim adds a new glossy black grille instead of a chrome grille and the body-colored door handles are also replaced by chrome door handles. Apart from it, you will be getting projector halogen headlights with LED daytime running lights in all its trims and foglights available in i-VTEC Oriel and Turbo trims. The rear end is restyled with sleek taillights and a boxy shape. Lastly, the sixteen inches alloy wheels look beautiful from all sides.
Interior design and features:
The interior design of the 9th generation Honda Civic is restyled with the introduction of many new features. The base trim has fabric-covered seats while both of the other trims have leather-covered seats, and it offers seating capacity for five adults. An all-new full-color TFT multi-information display screen is introduced in this generation, and you also get a digital information cluster. The multi-information system can be monitored through Bluetooth connectivity and auxiliary cable. The steering wheel also comes with audio controls. The driver's seat comes with a manual height adjuster and features comfortable support. An automatic air conditioning system is provided in the cabin with rear air-conditioning vents. You also get cameras on the front and rear so you can drive and park the vehicle safely. You also get a navigation system, floor mats, door visors, and an oil monitoring system. You can also enjoy the sunlight and fresh air in the cabin by opening the sunroof, and the keyless entry is replaced by a smart entry with a push start button. The storage capacity of the trunk is also good, and it can carry two to three luggage bags.
Safety features:
Some of the safety features of the 9th generation of Honda Civic include:
Electric parking brake

Anti-Lock Braking System

Auto Brake Hold

Vehicle Stability Assist

Emergency Stop Signal

SRS airbags.
Major competitors