Acura MDX (2017-2020)
Sold in the USA = 2017-2020
3rd Generation Facelift
Status =

3rd Gen Discontinued

(4th introduced 2022 onward)
Acura MDX Price in the USA in 2020
MDX AWD 6 Passenger

Starts at

$54,525

MDX FWD 6 Passenger

Starts at

$57,275

MDX SH AWD 7 Passenger

Starts at

$45,525

MDX SH AWD 7 Passenger

Starts at

$47,525
Acura's MDX is a well-known three-row luxury mid-size crossover introduced by Honda in Japan and Australia in 2000 when the first generation was imported throughout the world as well. Today the third generation of MDX has got much fame in the automobile industry with its V6 direct-injected Variable Cylinder Management engine. It made its way into the United States automobile markets too and managed a sale of 51,512 units in 2018 in the United States. According to an iSeeCars study, the 2019 MDX was declared as the longest-keeping luxury vehicle by its owners. It is ranked number nine among luxury midsize SUVs.
 The 2019 model of Acura MDX has been redesigned/facelifted with lots of technological features, offers good gas mileage because it is good fuel economy, has composed handling, and most specifically all these features are available at a very low price. It is a combination of quality and value. Two trims are available in Acura MDX's latest model; one is the base model while the other one is a hybrid model. The hybrid model has more advanced technology with the all-wheel drive system, blind spot detection, rear cross-traffic alert, and leather front seats. It has been cleared from all crash tests done by various IIHS and NHTSA by providing lane keeping assistance system, collision mitigation braking system, adaptive cruise control, airbags, and automatic emergency braking system.
Engine and performance of Acura MDX:
The base trim is powered by a V6 3.5 liters engine generating a horsepower of 321bhp and torque of 289lb-ft and offering a nine-speed automatic transmission. The acceleration of MDX is very quick and confident, it can accelerate from zero to sixty miles per hour in just 6.9 seconds. The braking system of Acura MDX is very smooth and light as it requires 121 to stop from sixty miles per hour. There are three driving modes available in the steering wheel; the normal mode which maintains a balance between precise and feeling light, the Sports mode which is best chosen when driving on highways and the Comfort mode which is extra light and easy to handle.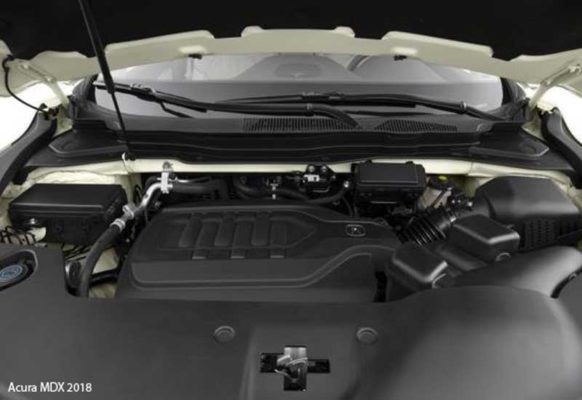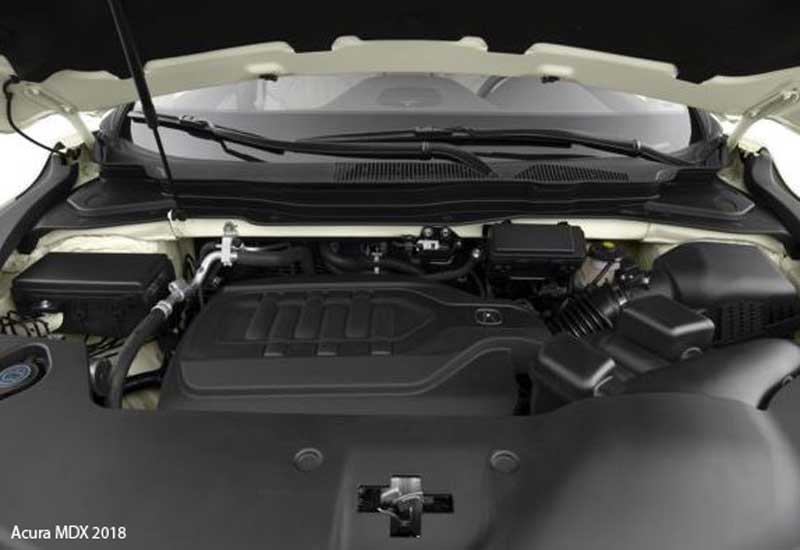 The off-road capabilities of the Acura MDX is also very remarkable because of its all-wheel driving system and it can drive in all type of extreme weather conditions. The hybrid version of MDX is powered by three liter V6 engine and 3 motor hybrid system. One electric motor powers the front wheels while the other two motors power the rear wheels. It can hit sixty miles in just 5.7 seconds and offers a maximum speed of 143 miles per hour. Overall the hybrid model has excellent performance at an affordable price. It offers a mileage of 25mpg in the city and 28mpg on highways.
Exterior and interior features of Acura MDX:
The 2019 model has been restyled with eye-catching twenty inches wide wheels that are gray metallic and machine-finished. The Jewel Eye LED headlights with LED daytime running lights on the front are the beauty of the car. The chrome grille on the front has an A badge on Acura encrypted on it while the back has illuminated LED tail lights. The Advance package also gives you the facility of LED fog lights, roof rails, and body-colored lower trim. Eight exterior color options are available in Acura MDX consisting of black pearl, bronze metallic, silver metallic, gunmetal metallic, fathom blue pearl, modern steel metallic, white diamond, and red pearl colors. MDX is 196.2 inches in length, 67.4 inches in height, and 77.7 inches in width and has a ground clearance of 7.3 inches.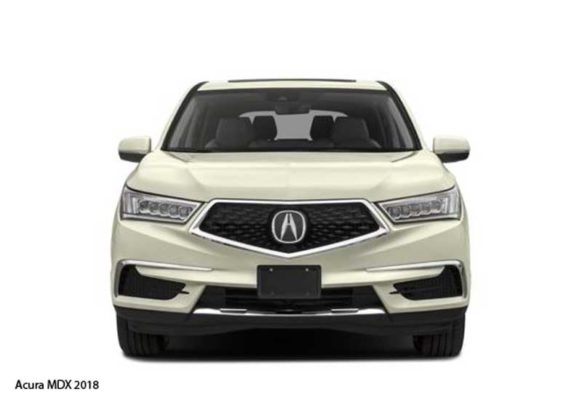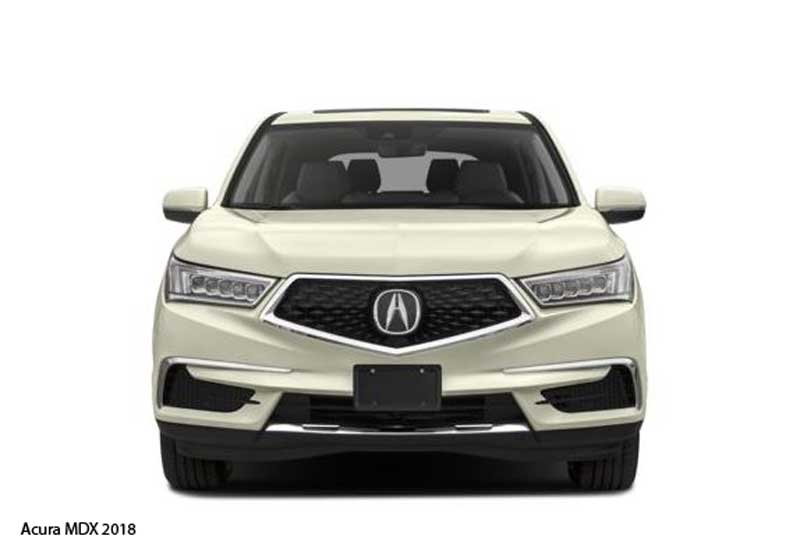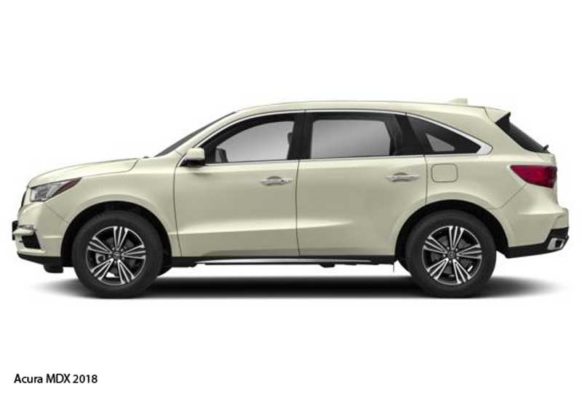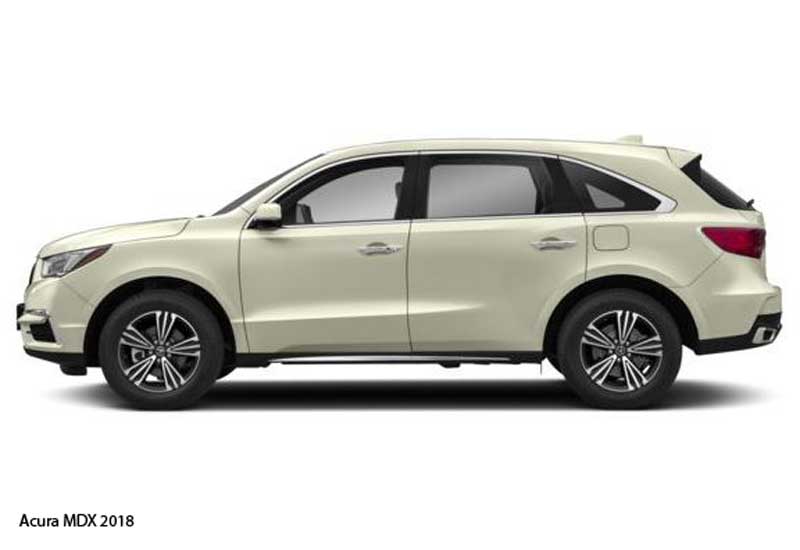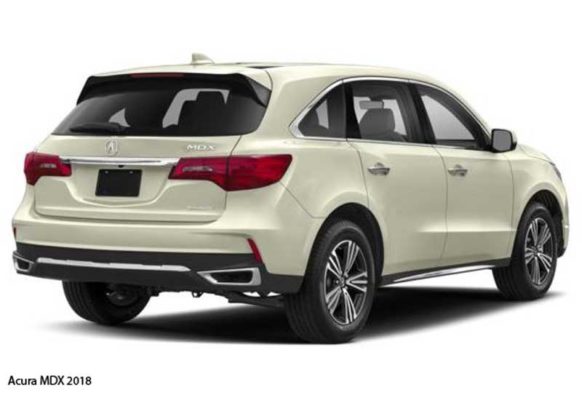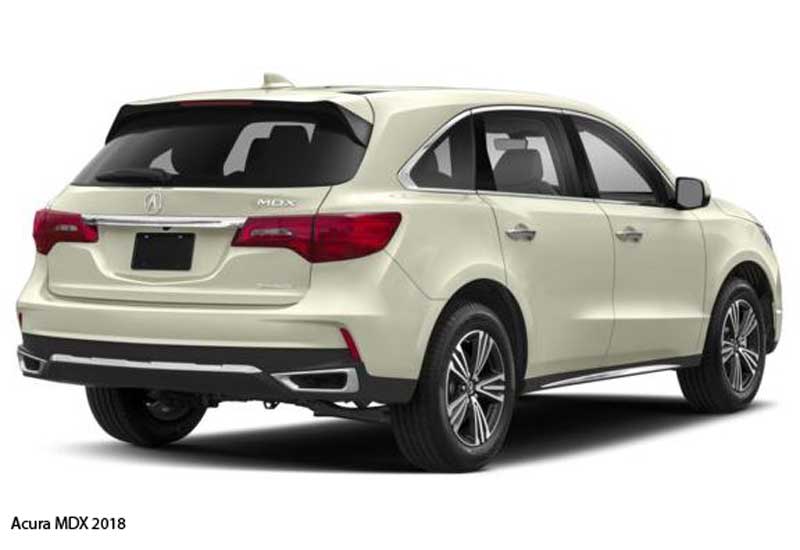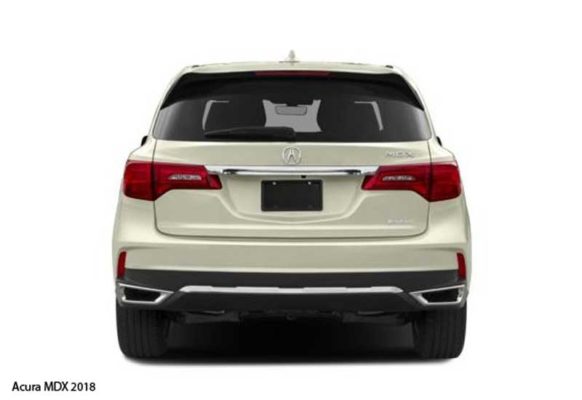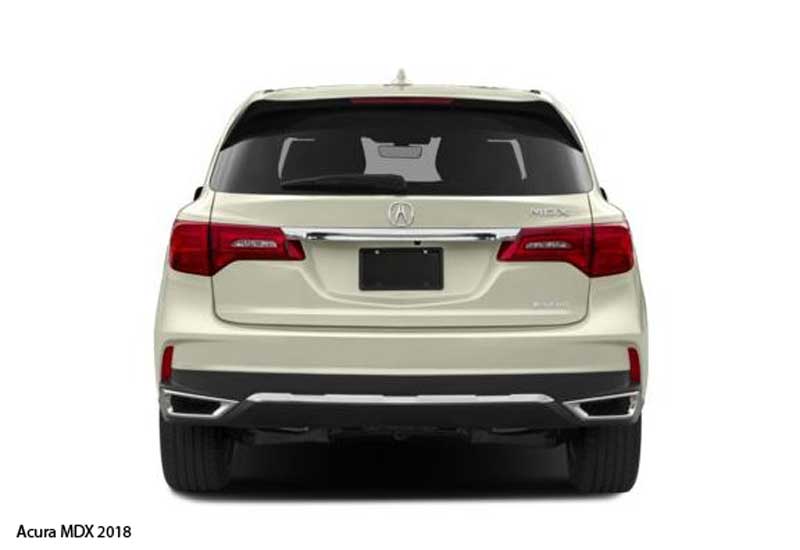 The interior of the Acura MDX is as attractive as the exterior with appealing features. MDX offers a seating capacity of seven passengers. The driving position is adjustable and the steering wheel consists of power tilt telescopic adjustment in it. It is a very spacious car with generous legroom and shoulder room for passengers. Acura MDX offers four packages to its customers including a technology package, an A-Spec package, Advance Package, and an entertainment package. The technology package gives you the features like climate control, a ten-speaker ELS audio system, a blind spot detection system, navigation, and front and rear parking sensors Along with a rear cross-traffic alert system. A-spec package will offer ventilated front seats and leather upholstery with an all-wheel driving system. The advanced package includes Milano leather upholstery, ventilated seats on the front, chairs in the second row with the heated second row and steering wheel, USB ports for the second and third row, and 360 view camera system. The entertainment package includes eleven speaker system, 110-volt power, heated second-row seats, and an entertainment system for rear seats with a nine inches screen. There are two screens for the infotainment system for the passengers that are compatible with Android Auto and Apple car play system. The storage volume of the car is very spacious with a cargo capacity larger than the space in three rows of luxury cars.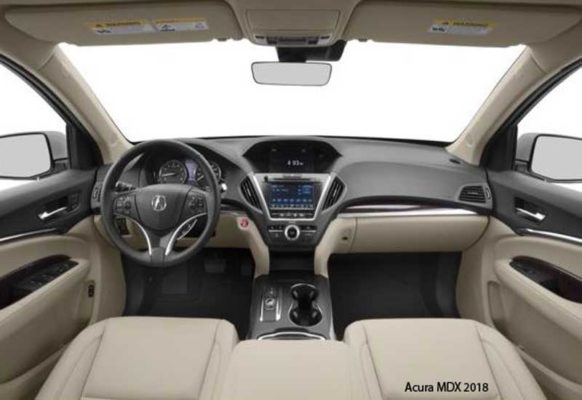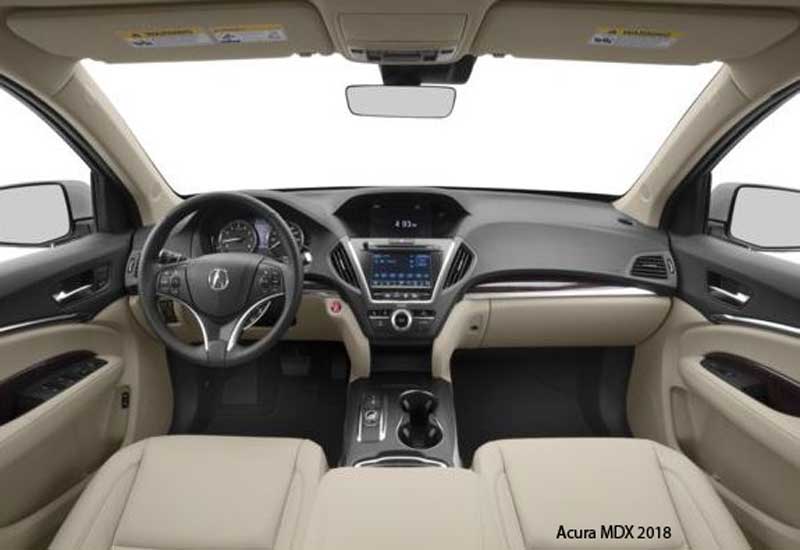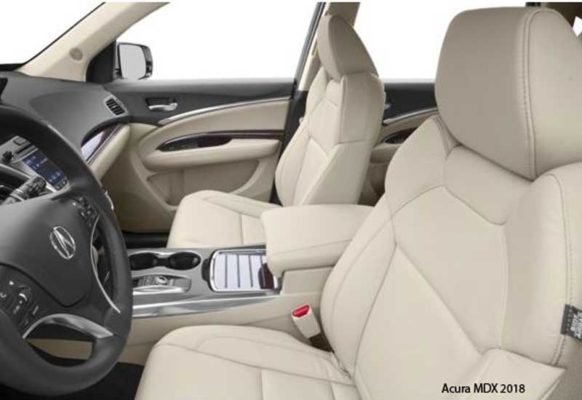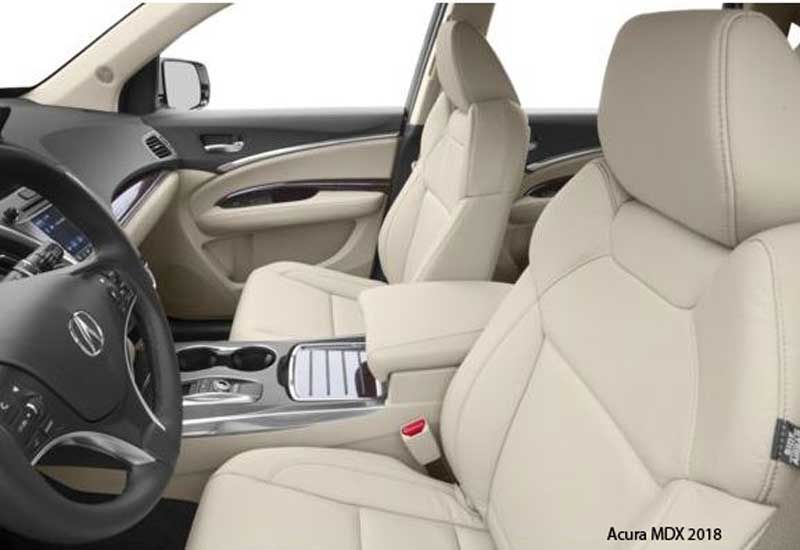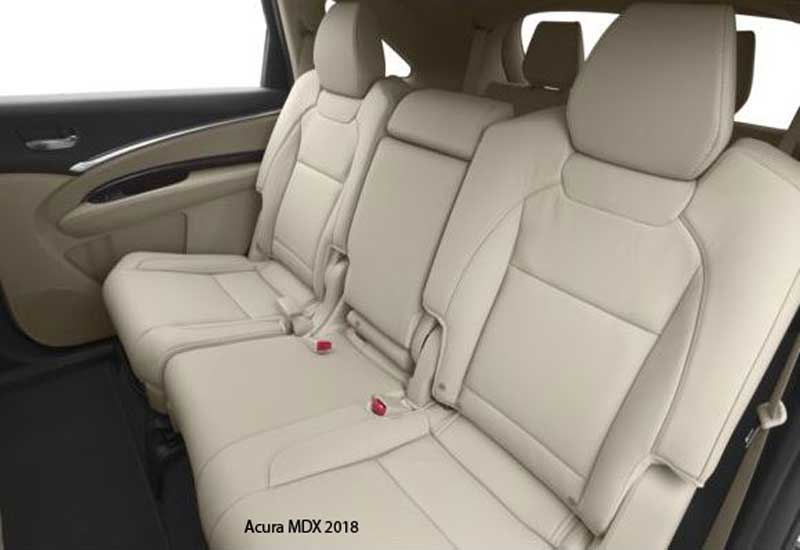 Major competitors:
Lexus RX 3550, Volvo XC90, Audi Q7, Infiniti XQ60, and Mercedes Benz GLE give major competition to the model of Acura MDX but Acura MDX is available at a very low price as compared to its competitors.