Price In USD:    19,713$
Price in YUAN:    129,900 ¥
BAIC EU series
BAIC BJEV is the electric vehicle production unit of Beijing Automotive Industry Holding Company that is already selling its electric cars since last two years and it must be mention that BAIC BJEV was the first company qualified by Government of China to undergo manufacture of electric vehicles in 2016. BAIC BJEV is now working to introduce six new electric cars in its BJEV series that will be either sedan, vans or SUV. In present BAIC is selling many electric vehicles in which EU series is one of them that is the new name given to Senova D50 EV sedan of BAIC. It was built on the platform of SAAB and became one of the most demanding electric cars in China since 2016 with its sale reaching to 979 units sold in February, 2020. The revised edition of BAIC EU5 series continued to be on top of the most demanding electric vehicle and remained on top five best-selling electric cars in China. BAIC EU5 series has now been improved with upgraded specs and giving you more wonderful driving performance by giving you 215 hp horsepower and a torque of 300 Nm with an increased driving range.
Trim Levels:
 It is available in two trim levels that include R500 trim and R550 trim with similar drive train of all trims and they differ in various exterior and interior features.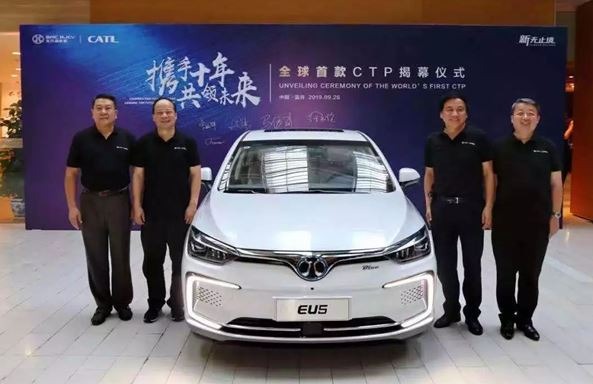 Power train and performance:
BAIC EU5 series is powered by permanent magnet synchronous motor charged by 53.6 kWh lithium batteries pack that gives you 163 kW (218 HP) maximum power and torque of 300 NM. DC charging of its battery to 80 percent requires 30 minutes to charge while normal charging requires 9 hours.
Driving Dynamics:
 It provides you a quick acceleration taking 7.8 seconds to sprint from zero to sixty miles per hour with a top speed of 96 miles per hour while ride quality is very amazing producing no noise as produced by the typical gasoline engines and the handling of car is also made quite efficient with its precise and power control steering response making turning and cornering of vehicle with ease and comfort. Mileage ranges for the revised models are also improved giving you a Range of 413-458 kilometers and as per NEDC Gives (258 Miles) on full charge that makes it ideal car for urban traffics and also on the highways. Magnetic motor of EU5 series is powerful enough to give enough power to run the front wheels efficiently with a refine driving performance and front wheel drive only.
Exterior design and features:
Beautifully designed BAIC EU5 series is 180.2 inches in length having a width of 70.6 inches available in red, white, grey, silver and black exterior colors. Front end holds BAIC logo beautifully accented on its body while jewel shaped LED headlights are on its sideways provided with daytime running lights and rear end is equally attractive in which its jewel shaped LED tail lights are eye catching. Electric sunroof adds more light and fresh air in the cabin while side mirrors are easily foldable and given with heating technology. 17 inches aluminum alloy wheels add more beauty to the looks and complete its aggressiveness.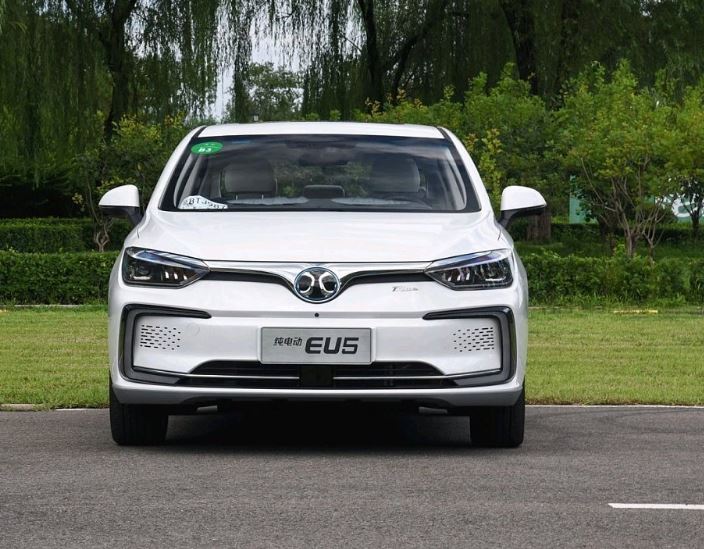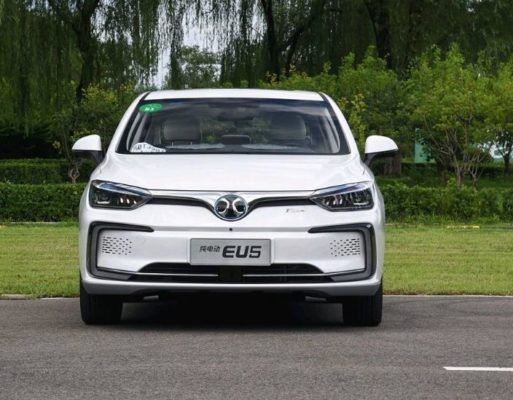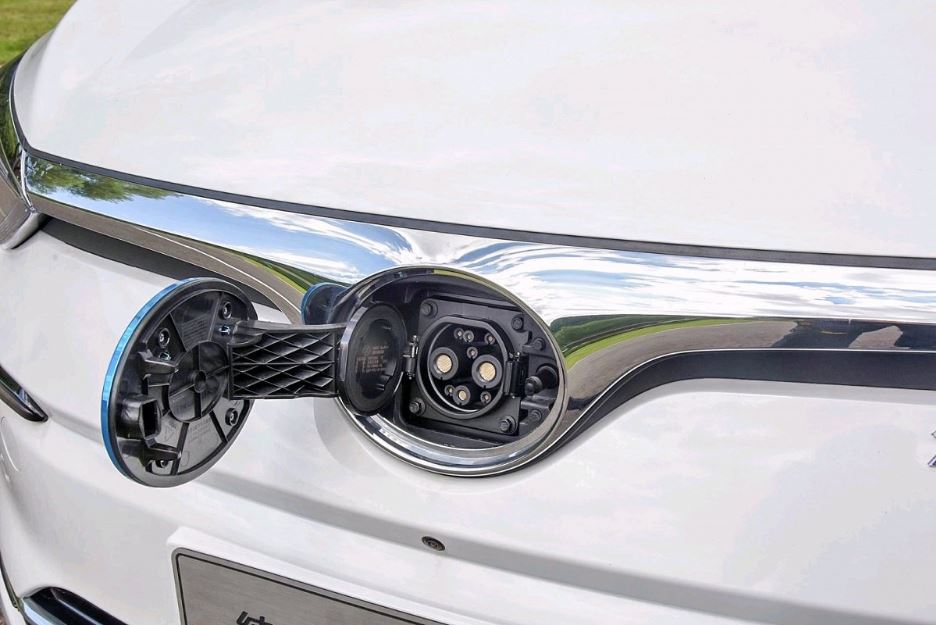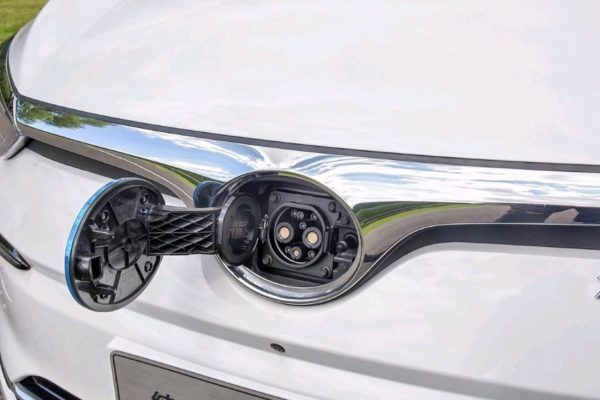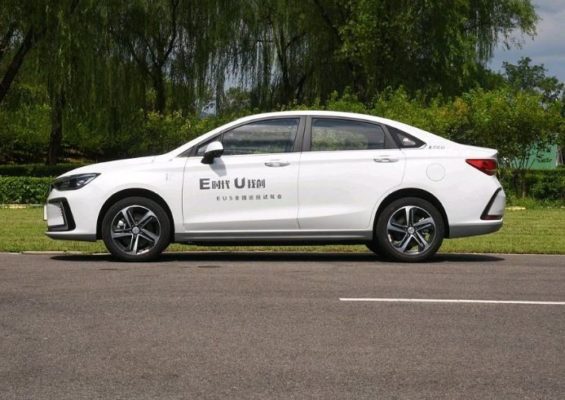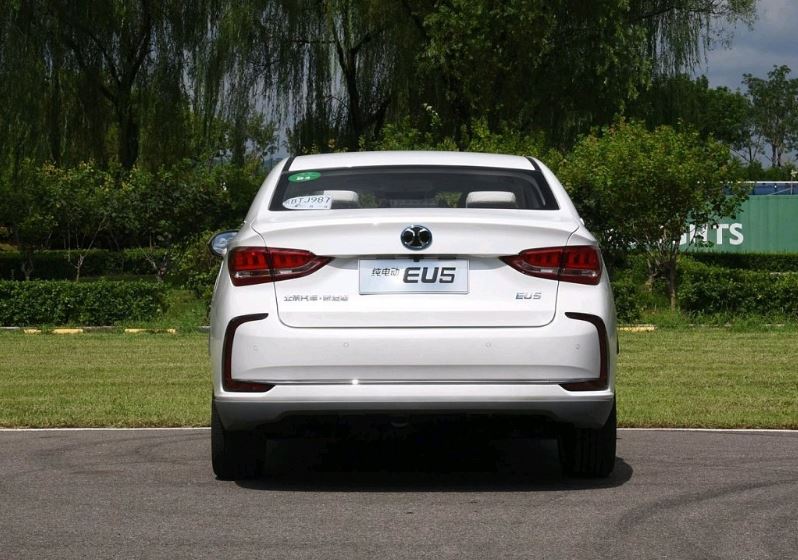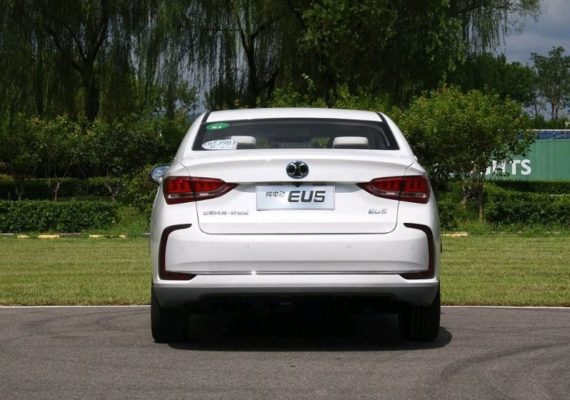 Interior design and features:
Interior cabin of EU5 series is very comfortable having fabric covered seats in basic and fashion variants while leather covered seats in comfort and luxury variants. Heated and ventilated driver's seat is given with six ways manual or electric adjustment and the rear bench can be folded to increase the cargo area for carrying large amount of luggage. It has the capacity to give accommodation to five passengers comfortably.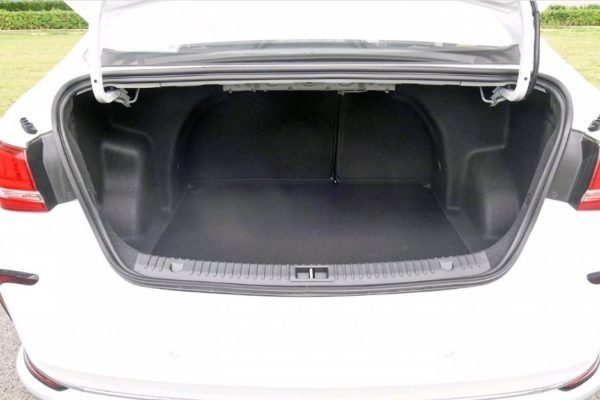 A 12.3 inches dashboard is beautifully designed having a 9 inches touch screen display mounted on it to give you entertainment along with navigation and rear view camera display, and six speakers give you good stereo sound. On board Wi-Fi system is also given to facilitate the passengers and car life Smartphone inter connection is also given.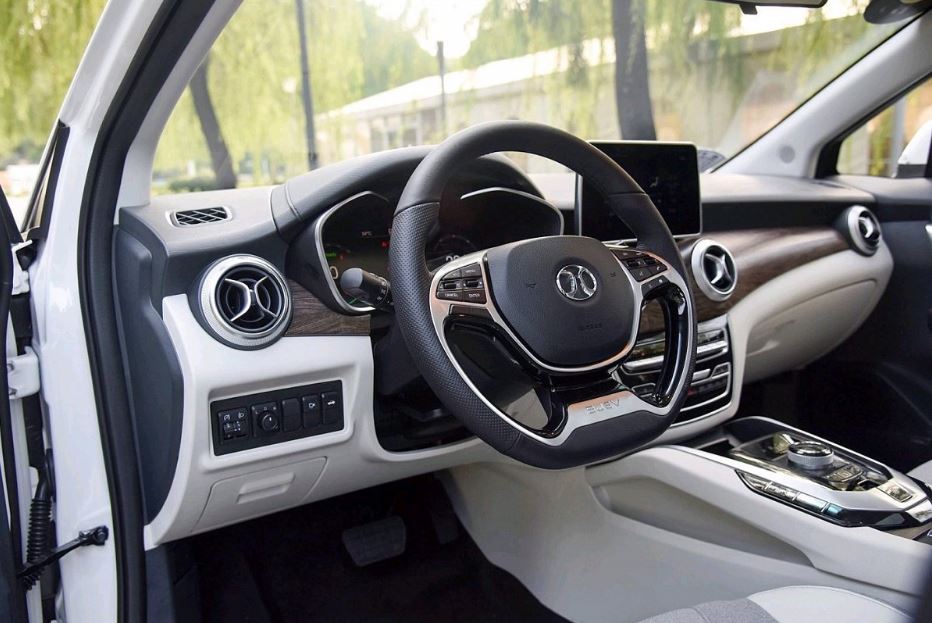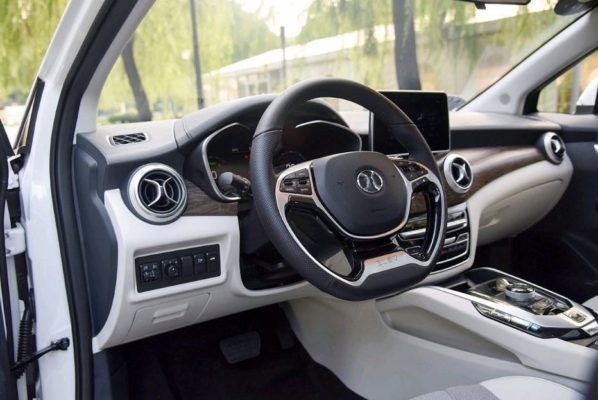 Safety:
Advance driver assistance aids are provided that includes moving object detection, lane departure warning, adaptive cruise control, automatic emergency brakes, front end collision warning, pedestrian collision warning and blind spot detection system.
Major competitors:
BAIC EU5 series gets a tough competition from Tesla model 3, BAIC EC 3, Baujun E200, Nio ES6, BYD e500, GAC Toyota 1A5 and GAC Aion S.
Price:
The starting price of BAIC EU5 series is 129,900 YUANS or 19,713 US dollars.