2020 BMW i3 
BMW i3 was always a major choice of customers among plug in hybrid cars since its launch and the 2020 version of i3 worth its looks besides it power train. 2020 version of BMW i3 holds major up gradations from previous models and has been rated six stars out of ten by reviewers. It provides us with more driving range with intriguing power train, detailed interior looks and comfort in ride. It offers us an appearance package that provides us with more driving range of 153 miles.
Trim Levels:
 It is available in four trims that include 120 Ah, s 120 Ah, 120Ah with range extender variant and s 120 Ah range extender. Range extender trim is actually run by two cylinder motorcycle engine recharging its battery and drive the wheels indirectly. 2020 version of BMW i3 has not yet been tested by NHTSA to rate it as a safe car but it comes with all safety equipment's which make it a safe car to drive. Higher end package offers you automatic emergency brakes and adaptive cruise control system along with rear view camera that provides you essential safety features when required. Although 2020 BMW i3 has been displayed at Auto Expo of 2018 but exact date of its launch has not been released yet and very few units will be available worldwide that could be less than thousand.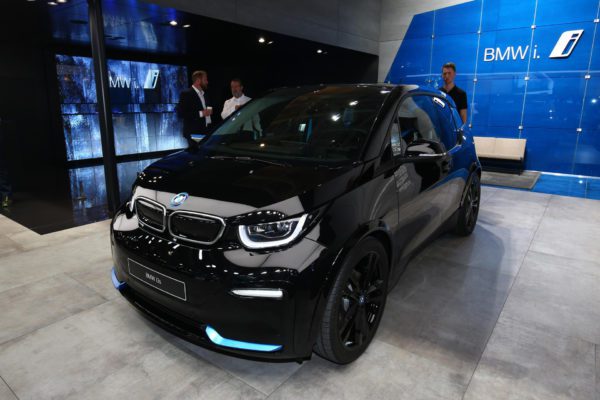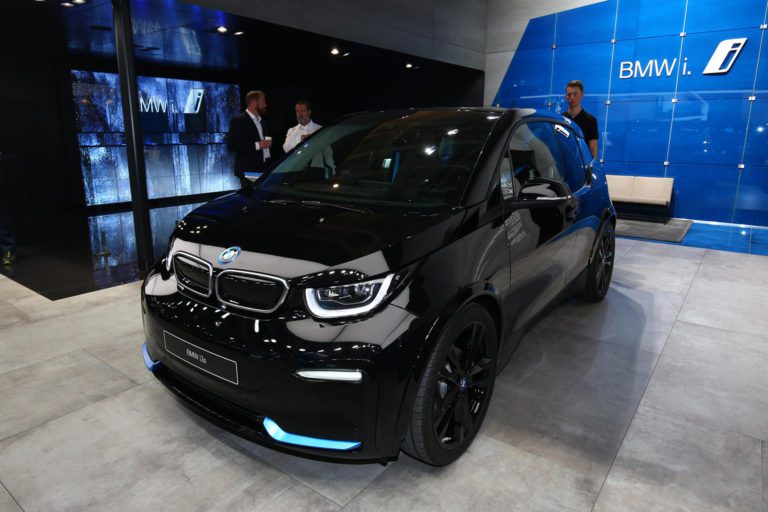 Engine, transmission and performance:
It is powered by 650 cc two cylinder gasoline engine paired with 42.2 Kwh lithium ion batteries that can be charged in 4.5 hours from a 220 volts source. The 2.4 gallons fuel tank provides you an estimated mileage of thirty three to forty two miles per gallon while the 42.2 kWh batteries give a mileage of 153 km. It has the ability to accelerate to sixty miles per hour in 6.8 seconds with a top speed of ninety nine miles per hour.
Driving Dynamics:
One speed direct transmission of BMW i3 is quite smooth and linear and engine does not make any annoying noises while the sporty acceleration makes you feel zippy around city and the smooth suspension holds every crack, bump and unpaved pathways easily to make you feel comfortable. The light weight steering wheel let you thread through the traffic with fun. Handling of i3 2020 is much improved because of the extra traction given to it and a decreased ride height of up to p.4 inches. Increased capacity of battery in 2020 model increases the driving range from ninety miles to 153 miles.
Exterior design and features:
The tall body and ultra-narrow tires of BMW i3 2020 gives it a toy like design. More expressiveness is added in its design with sharp contour and protrusions. Front bumper of i3 is of the same color as its body that adds sportiness in it. It is 4011 inches in length, 1392 inches in width and 1571 inches in height. It is offered in six exterior colors with every color having power of expression and nineteen inches light and narrow alloy wheels give sportier and airy look.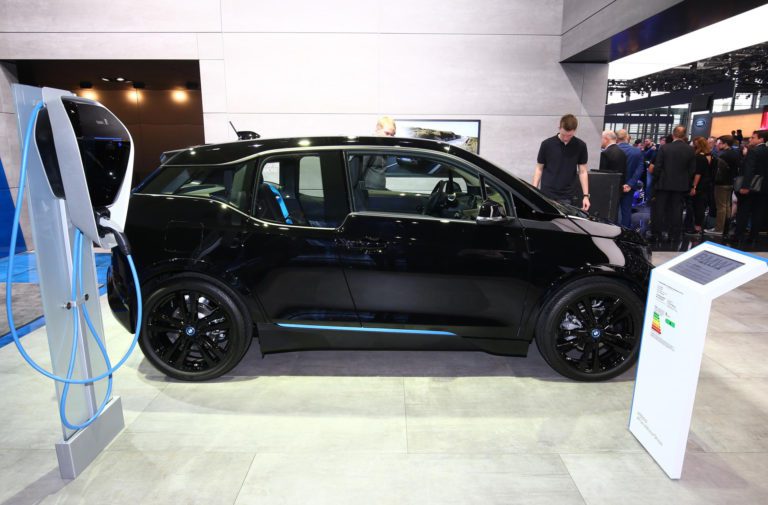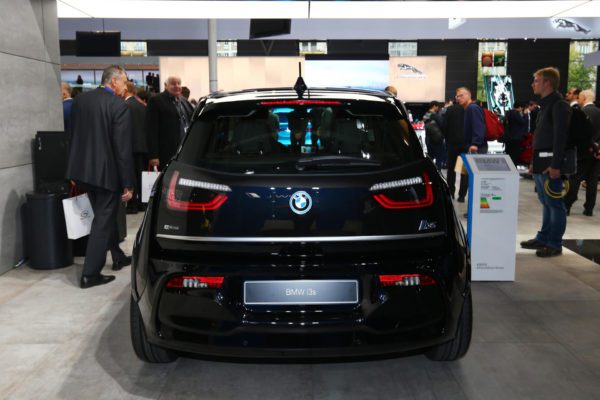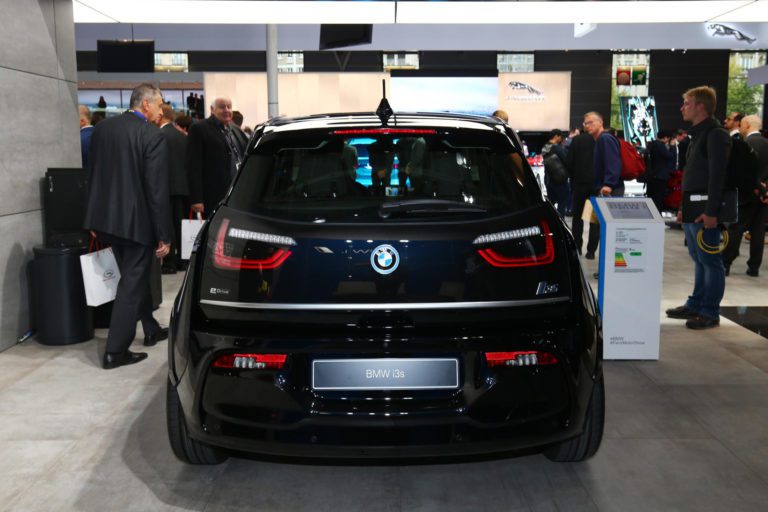 Interior design and features:
Interior cabin of BMW i3 is a blend of grey clothing and blue accents with dark shade trims and a signature BMW look is symbolized by blue seat bolsters and fine leather covered steering. Seats are covered with wool cloth which provides you out of the class luxury by keeping you cool in summers and warm in cold temperatures.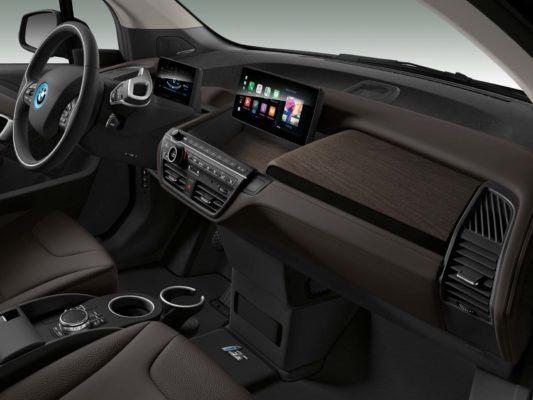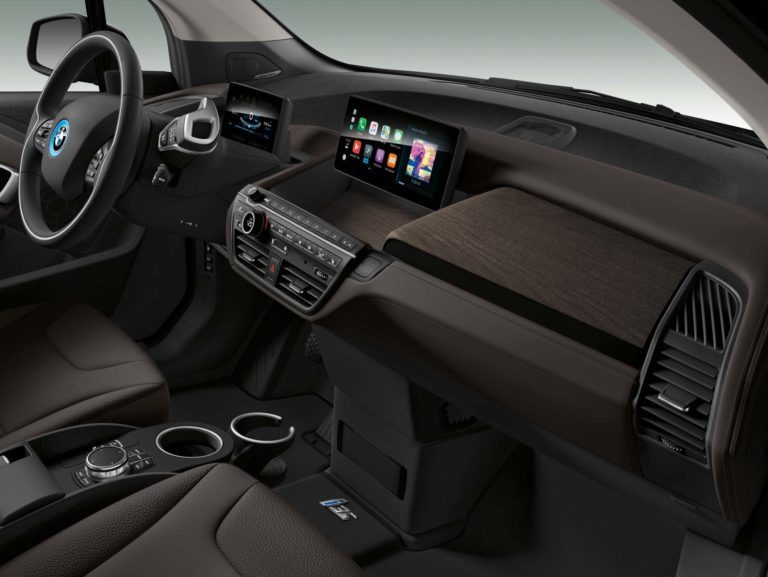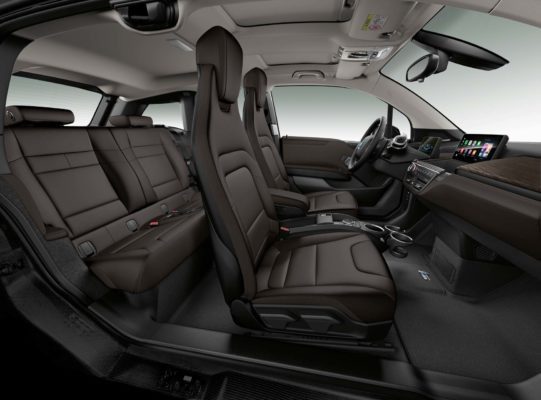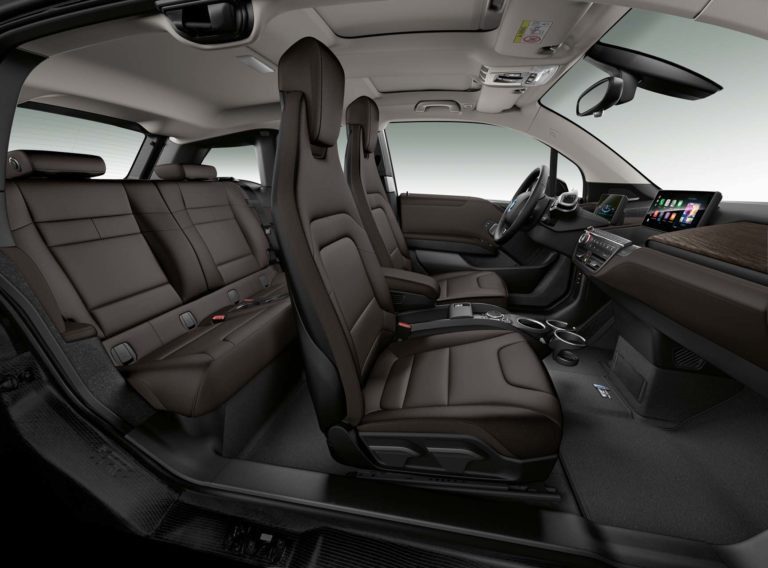 Cabin is equipped with electrical glass roof with integrated wind reflectors, comfort assess system letting you getting in and out of doors without using keys, heated seats at front and back, HIFI audio stereo system, BMW Connect drive navigation system, automatic air conditioning, intelligent emergency call system, multi function button on steering wheel, fold able backrest and armrest and storage compartment. You can charge your i3 at home easily with BMW I Wall box, BMW I Wall box plus and BMW I Wall box Connect. Passengers also have full on entertainment services when a screen can be flipped down to let them enjoy movies and infotainment system has compatibility for iPhone smartphones.110 volts of sockets let the passengers charge their phones easily on board.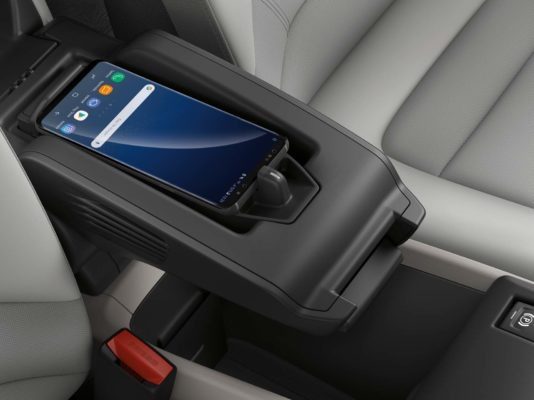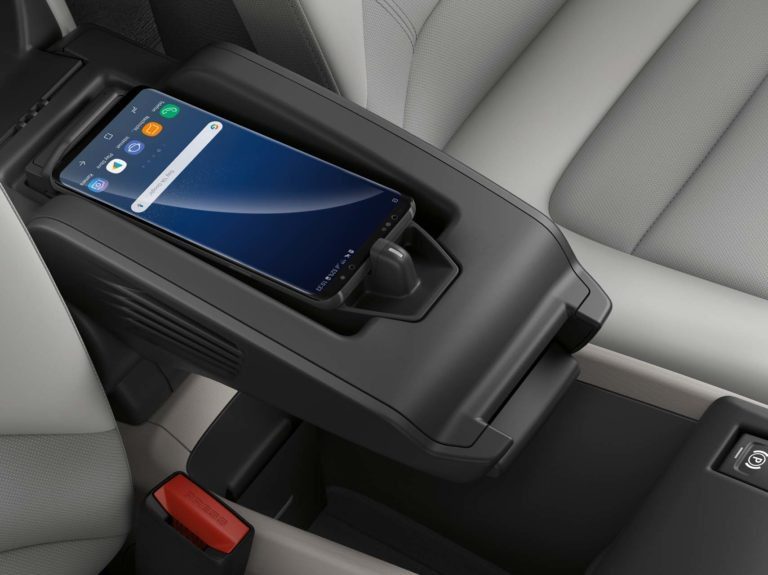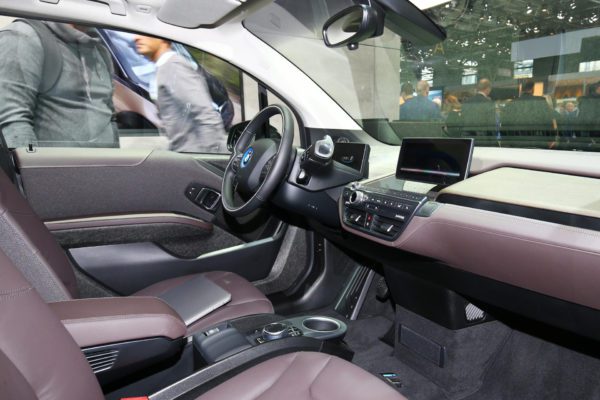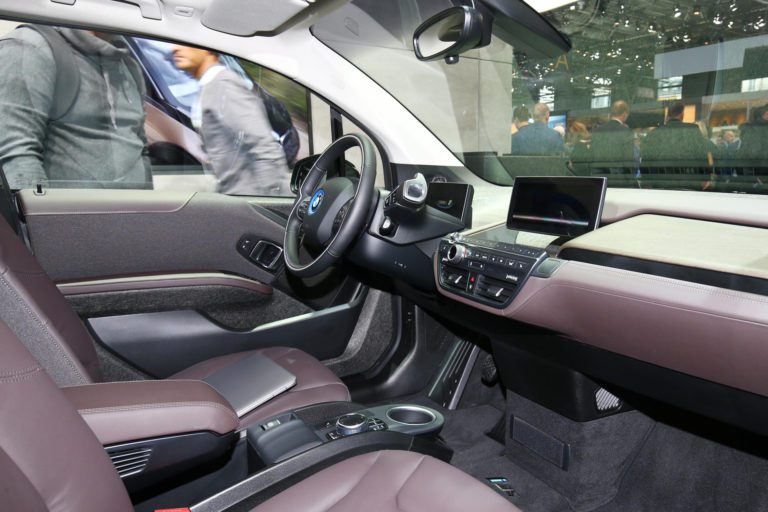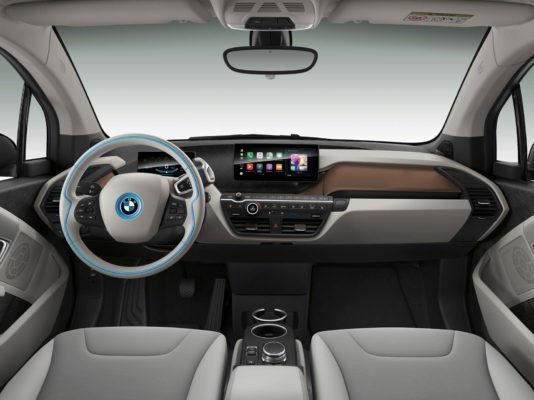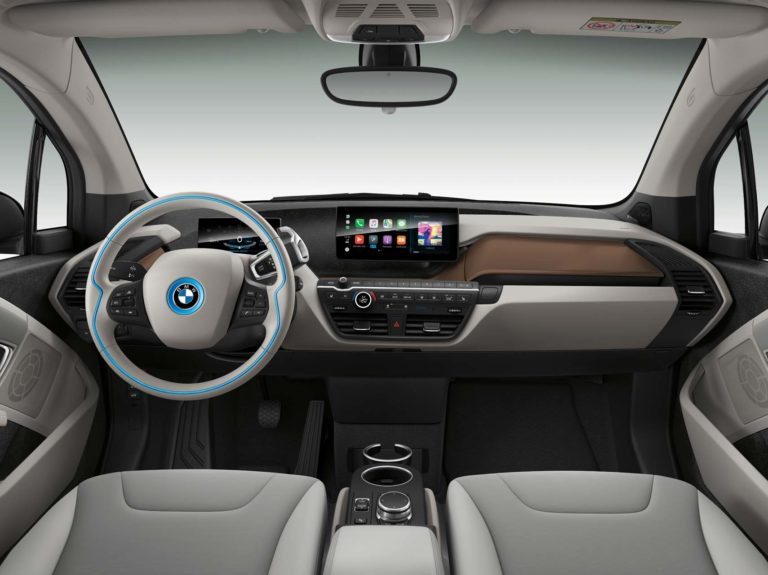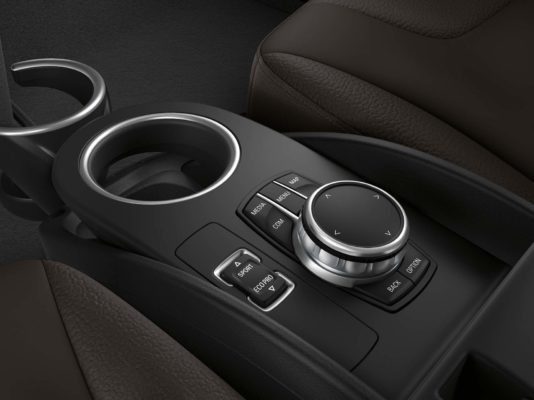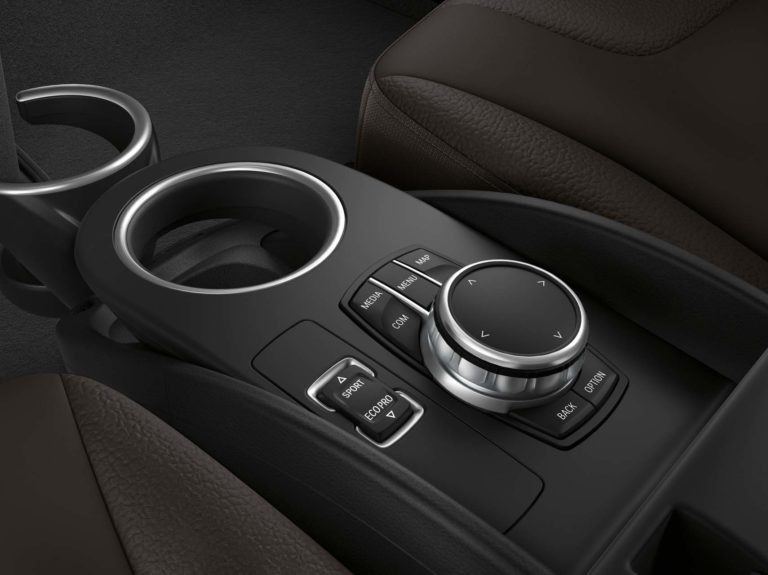 Major competitors:
Some of the toughest rivals on 2020 BMW i3 include 2020 Chevrolet Bolt EV, Hyundai Kona Electric , Tesla Model 3 and  Kia Niro.
Price:
120 Ah has a starting price of 45,445 US dollars while s 120 Ah BMW i3 has a purchasing value of 48,645 US dollars. 120 Ah with range extender version of 2020 BMW i3 has a cost price of 49,295 US dollars and s 120 AH with range extender version has a price of 52,495 US dollars.