2020 Chevrolet Optra
Chevrolet Optra nameplate holds two different compact cars in different automobile markets and these two cars include Daewoo Lacetti that was available from 2004 to 2013 in Southeast Asia, Colombia, Japan and Canada while the Baojun 630 made its debut in 2011 in Egypt. We will be discussing the Baojun 630 in detail which has recently come to the cover with a latest 2020 edition in Egyptian markets. Bookings for 2020 Chevrolet Optra has been started at various dealership showrooms in Egypt and you can purchase the 2020 Chevrolet Optra that features bold pioneering spirit and dignity conceptualizing style through its muscular lines giving it classy sedan looks.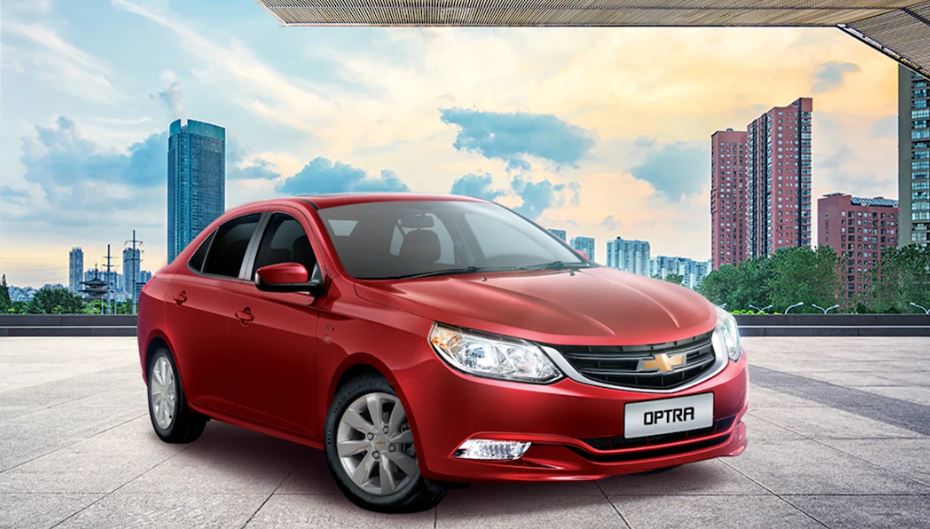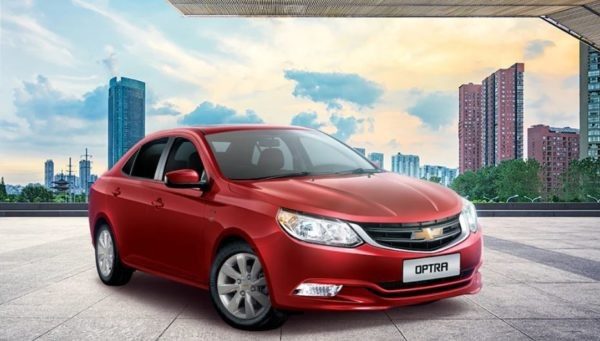 Trim Levels:
 It is available in four different trims that include Chevrolet Optra 1.5 liters basic trim, Chevrolet Optra 1.5 liters standard trim, Chevrolet Optra 1.5 liters highline trim and Chevrolet Optra 1.5 liters Luxury trim. One of the most attracting upgraded feature of 2020 Chevrolet Optra is its safety assurance which offers you a safe cage design with force dispersion body having side impact beams in doors, anti-lock braking system applying emergency brakes easily by preventing wheel locking, electronic brake force distribution that helps to ensures precise steering control when emergency brakes are applied and more specified dual airbags for enhancing your safety.
Engine, transmission and performance:
2020 Chevrolet Optra run on 1485 cc DOHC four cylinder VVT engine producing a maximum power of 110 hp at 5800 rpm and torque of 146.5 Nm at 3600 to 4000 rpm. Fuel efficiency of this model is improved enough as compared to previous models giving you a mileage of 100 kilometers with a consumption of only 7.3 liters of fuel offering you electronic fuel injection system. Transmission option for 2020 Chevrolet Optra is (CVT) continuously varying offering you six speeds automatic gear shift having smooth and balanced throttle change. Fuel tank capacity of all-new Chevrolet Optra is fifty four liters.
Driving Dynamics:
 The more powerful engine of 2020 Optra assures you maximum fuel efficiency along with precise gear shifts, marvelous driving experience and refined delivery of power. Acceleration test of 2020 Chevrolet Optra is quite efficient and quick sprinting from 0 to 100 kilometers in only 13.2 seconds with a top speed of 170 kilometers per hour. It offers you front wheel drive option only but the ride quality is more than average ensuring maximum comfort and luxury to the passengers with a well-balanced vehicle handling and precise steering control.
Exterior design and features:
Artistic impression of well sculpted Chevrolet Optra features aggressive contour lines running all along the length of the body giving an aggressive front end design holding inspiring jewel shaped LED headlights and vertical chrome accented grille which is encrypted with signature Chevrolet logo giving Optra a real design philosophy. It is available in nine different vibrant exterior colors that can be chosen as per your personalization. The real boldness is enhanced to its exterior design with its fifteen inches alloy wheels that not only gives it aggression but also help to get superb road  grip with high quality tires giving enough confidence to the drivers while driving.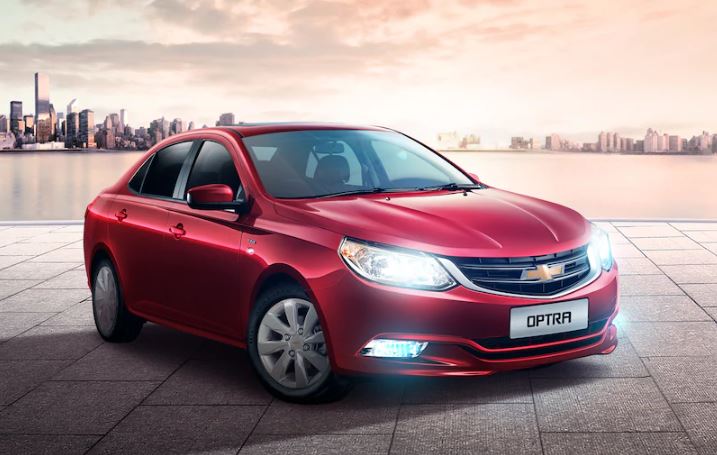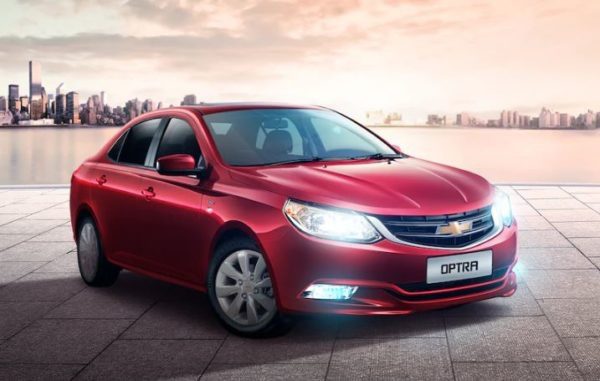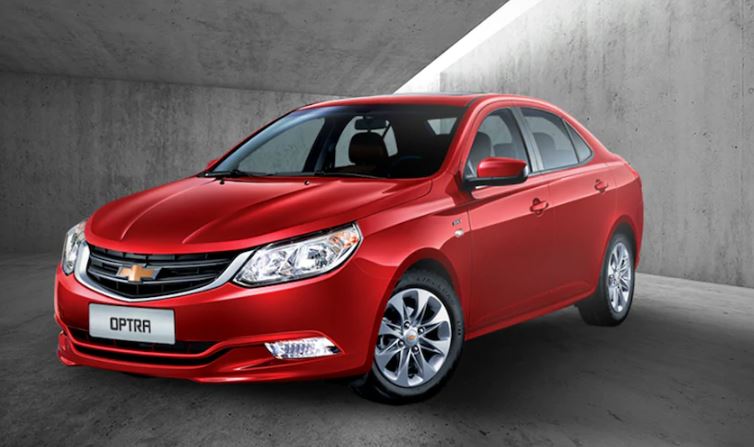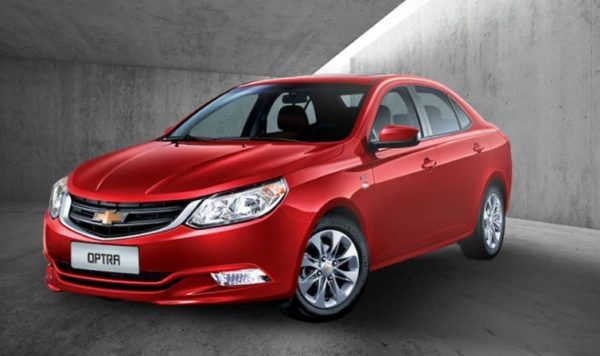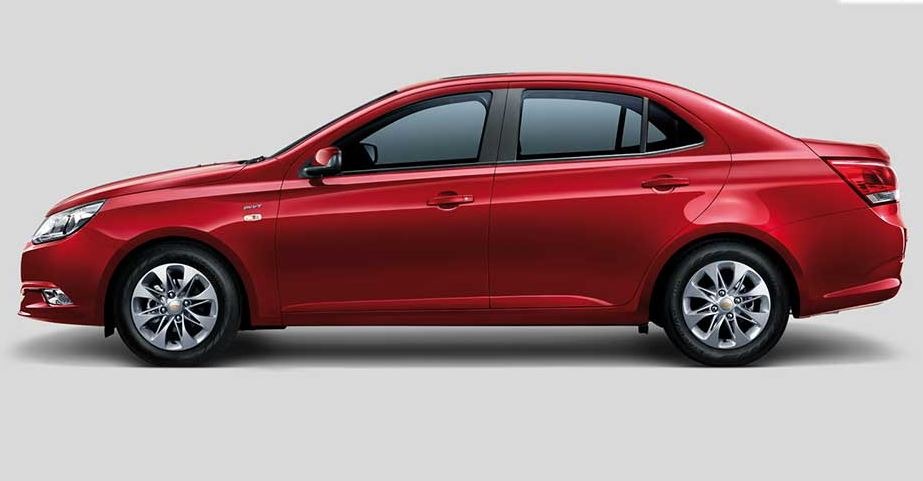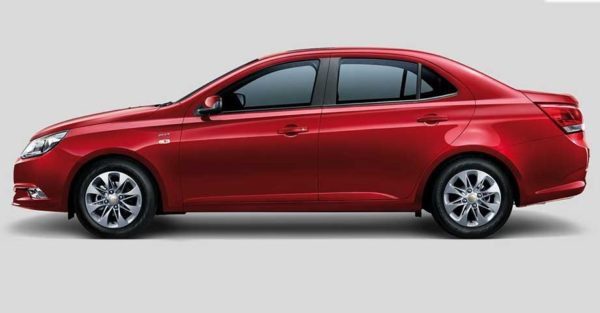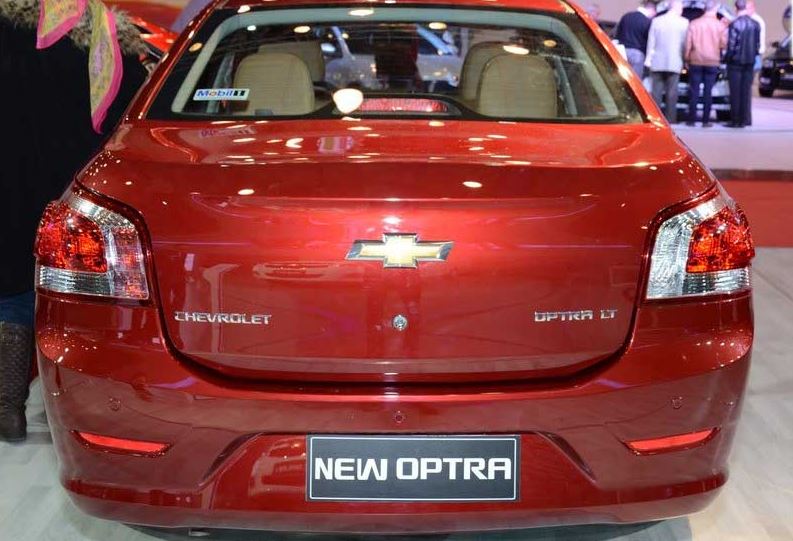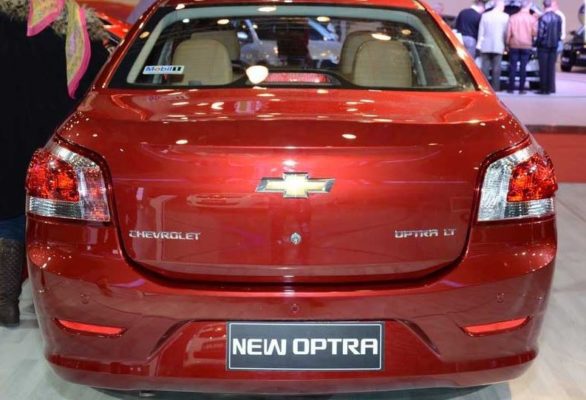 Interior design and features:
Interior cabin of 2020 Chevrolet Optra adds premium appeal to comfort and versatility having fabric covered seats/as well as optional leather seats providing accommodation to five adults with enough leg room and head room. Features: Foldable rear armrests, cushioned seats, bolstered headrest, power adjustable driver's seat and power doors and windows ensures maximum comfort for the passengers. It also provides you with generous trunk space to carry enough amount of luggage with you.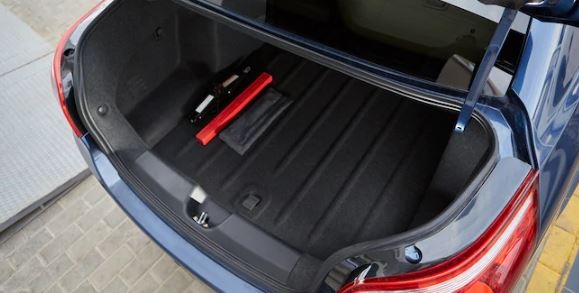 Entertainment features: Your entertainment is made refined and easy by a CD player, FM radio, Auxiliary cable and four speakers audio system. Thing that is not present in its entertainment list is the infotainment screen that may be not added because of customer safety as it could become the reason for diversion but hopefully will added in next year model.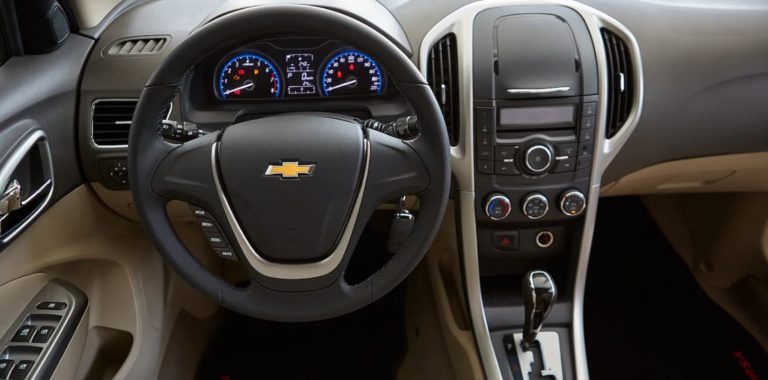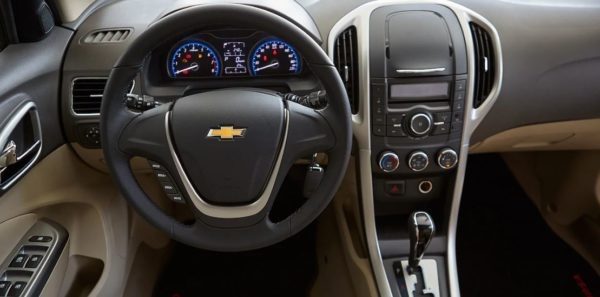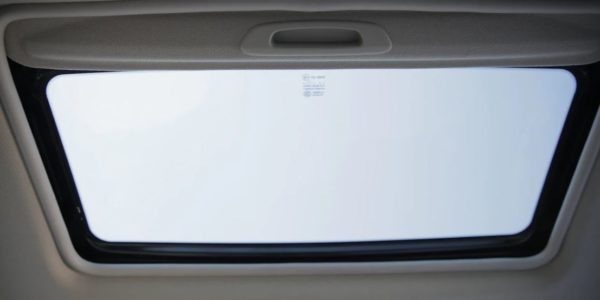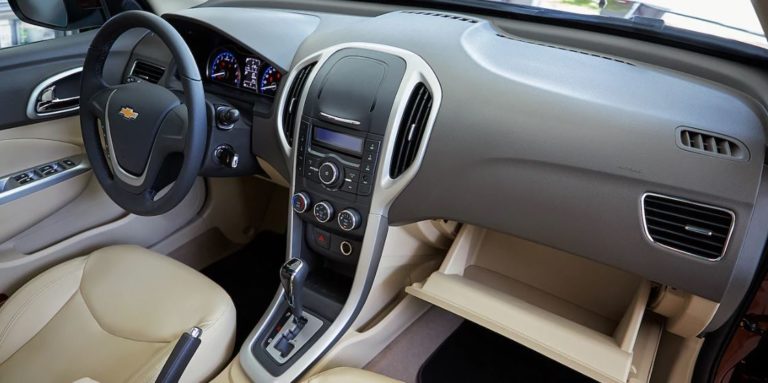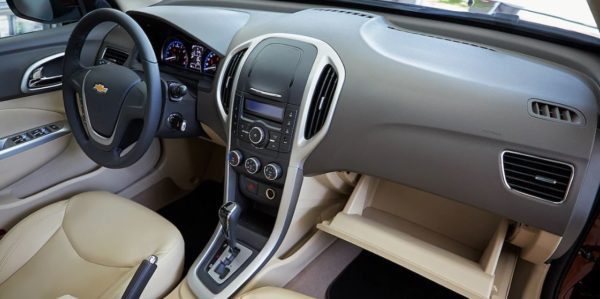 Safety & comfort Features: It is also equipped with central door locks, remote keyless trunk opening, engine immobilizer, two air bags, rear heating duct, rear window defogger, power sunroof, rear privacy glass, Bluetooth connectivity, driver's seat belt warning alarm, powerful air conditioning system and high mount stop lamp.
Major competitors:
Major competitors of 2020 Chevrolet Optra are Nissan Sunny super saloon, Renault Logan A/T, Morris Garage, Fiat Tipo automatic, Hyundai Accent, Toyota Corolla, Hyundai Elantra and Chevrolet Lanos.
Price:
Price of Chevrolet Optra 1.5 liters Basic is 208,400 EGP while 2020 Chevrolet Optra 1.5 liters standard has a price range of 214,000 EGP. 2020 Chevrolet Optra 1.5 liters highline has a starting price of 219,500 EGP and 2020 Chevrolet Optra 1.5 liters Luxury has a cost of 225,00 EGP.