FAW Sirius 2020
FAW Sirius was launched in 2013 by Al Haj FAW Group of Motors in Pakistan as a seven seater MPV and it was initially loved lot by customers due to its versatility and budget friendly price but then it was discontinued due to poor sales. However its sale continued in China with the exporting to other countries as well and now with face lift and changes to power train the 2020 FAW Sirius comes with new features and new design having winged logo and refreshed front grille.
Trim levels:
 2020 FAW Sirius S80 is available in two trim levels that include 1.3 liters S 80 Sirius that is powered by 1298 cc engine providing you manual transmission while the other is Grand trim 1.5 liters S80 Sirius which is powered by 1497 cc engine and manual transmission. Both trims have front engine and offers front wheel drive only. Price of FAW Sirius S80 is kept very economical in China as compared to other competitors and its price and value in Pakistan will be lower but due to a tough competition from other MPVs especially the all-time loved Honda BR-V it's could be difficult for FAW Sirius S80 2020 to win people's hearts.
Engine, transmission and performance:
1.3 liters S 80 trim run on a 1298 cc DOHC sixteen valve inline-4 cylinder engine producing an horse power of 89 hp and torque of 120 Nm while the Grand 1.5 liters S80 Sirius is powered by 1497 cc DOHC sixteen valve 4 inline cylinder engine producing  a horsepower of 101 hp and torque of 140 Nm.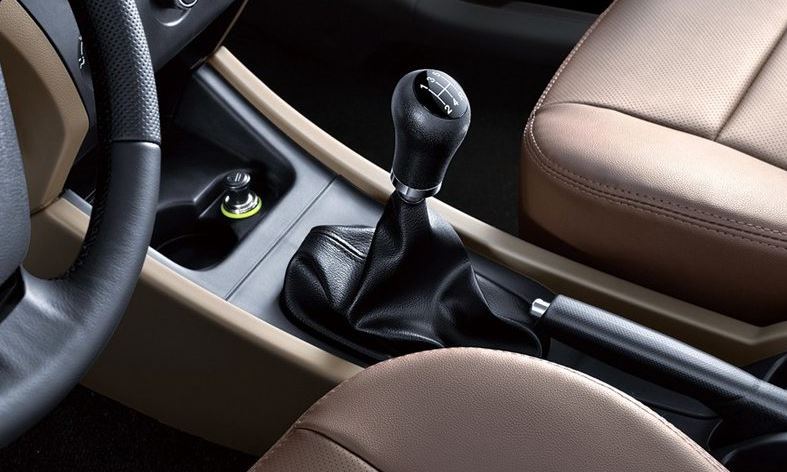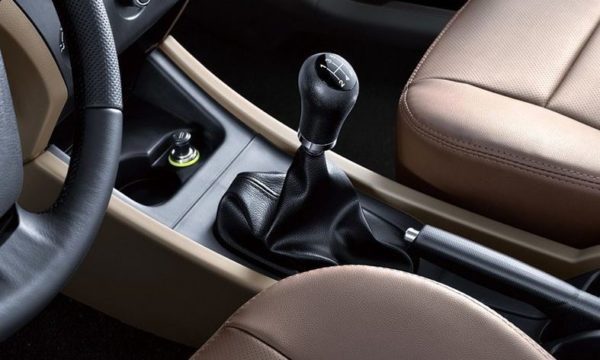 Both the trims offer you a smooth and steady five speed manual transmission and let the powertrain gives maximum power to drive front wheels with a quick acceleration enabling you to drive from zero to sixty miles per hours in 10.1 seconds.
Driving Dynamics:
The braking system is improved lot by introducing coil spring while the upgraded shock absorbers help lot in applying emergency brakes smoothly without giving any jerks. The Macpherson strut suspension on front axles and multi-link suspension on rear axles let the drivers drive the vehicle with a real confidence which is further enhanced by its rack and pinion power steering that makes the turning and cornering of the vehicle super comfortable and easy. Fuel consumption of FAW Sirius S80 is very economical giving you a combined mileage of 14 to 15 kilometers per liter on an average.
Exterior design and features:
Overall design of FAW Sirius S80 is restyled with sportier looks having a refreshed front end with sharp radiator grille and chrome imparts where the winged logo encrypted on it and the blue accents on bumper displays the striking characteristic of this art. Eye catching LED headlights are provided with fog lamps to enlighten your darkened roads.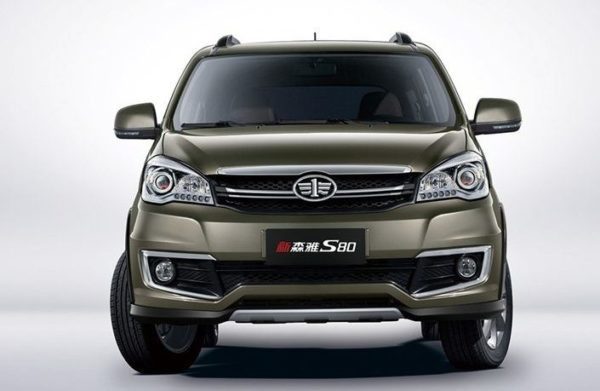 Roof rack rails and rear top antenna adds more distinguishing characteristic to its body as well as body colored handles of doors give it more stylish appearance. Rear end is having a typical MPV look with vertical tail lights but the FAW logo gives the striking gaze. 15 inches alloy wheels adds more beauty and style to its looks giving it a bold impression to the customers.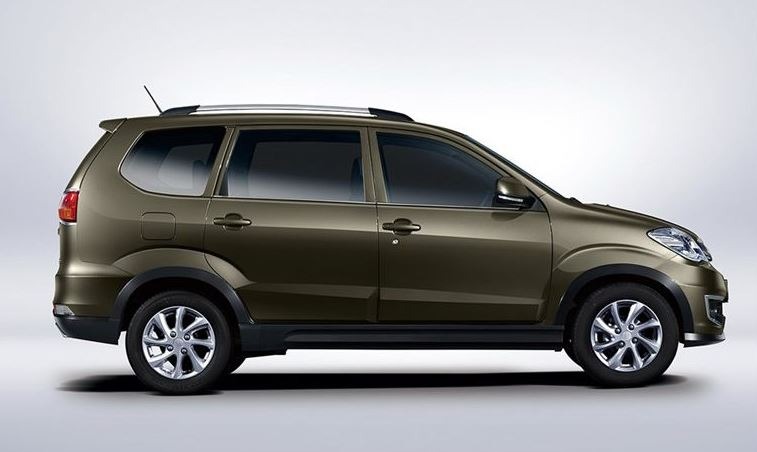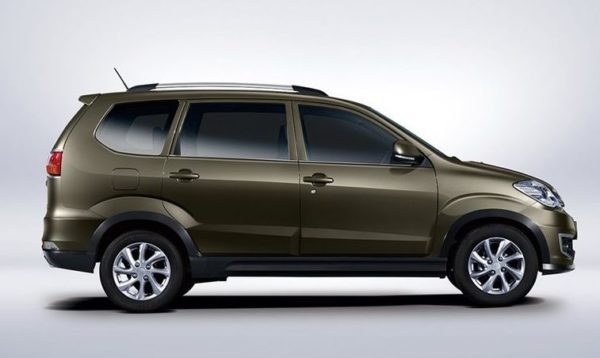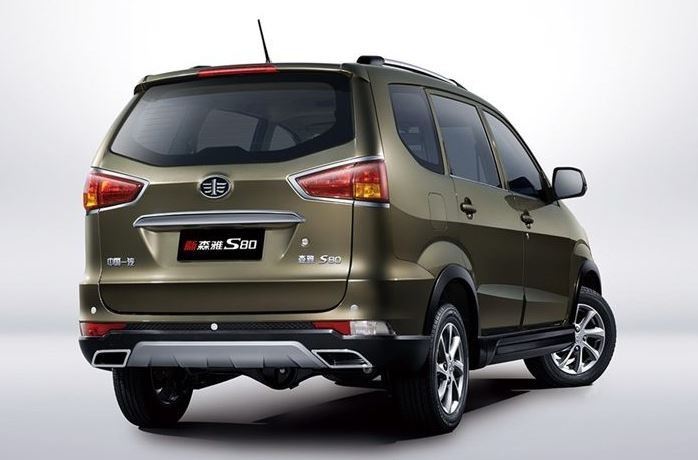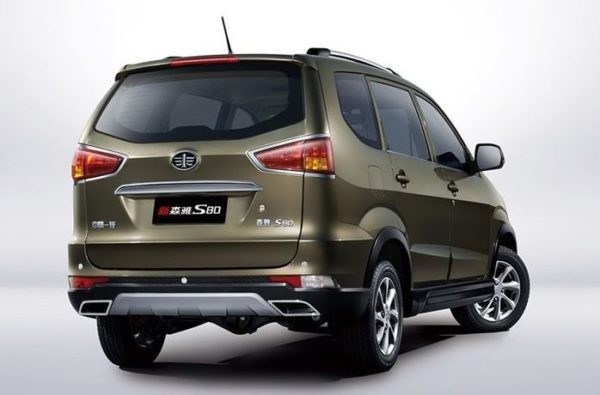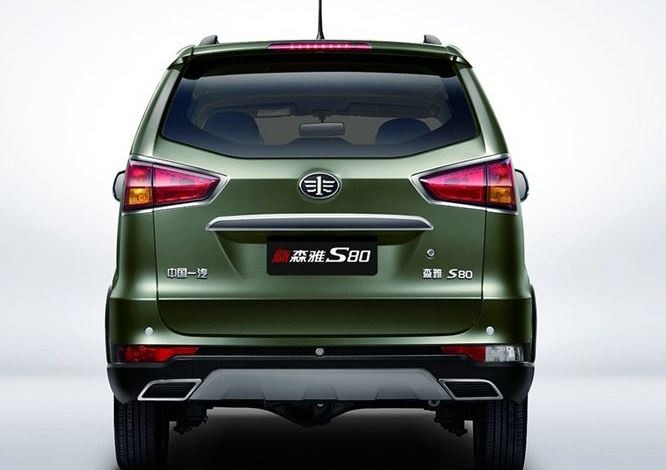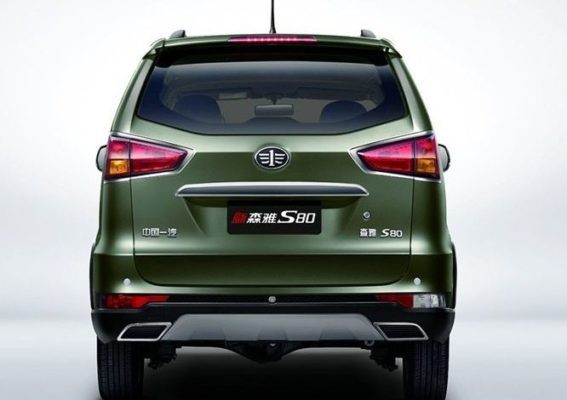 Interior design and features:
The seven seated FAW Sirius S80 cabin is a statement of comfort and relaxation giving you enough room space for accommodating seven passengers comfortably. Gray plastic trim pieces inside the cabin are made up of high quality plastic while the seats are fabric covered and steering wheel is wrapped in leather.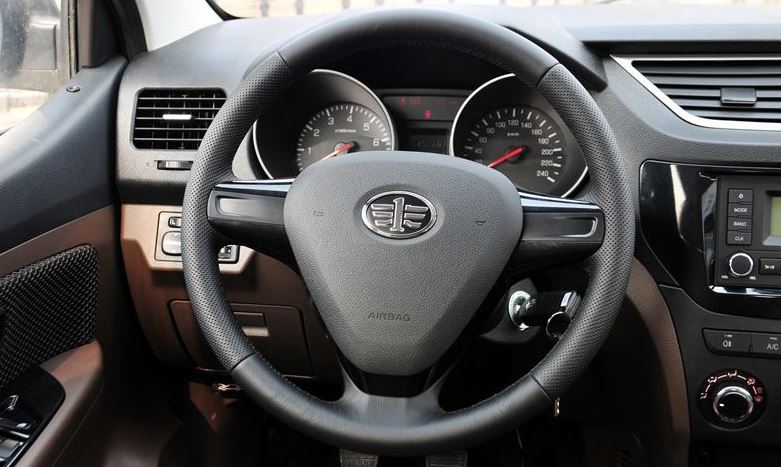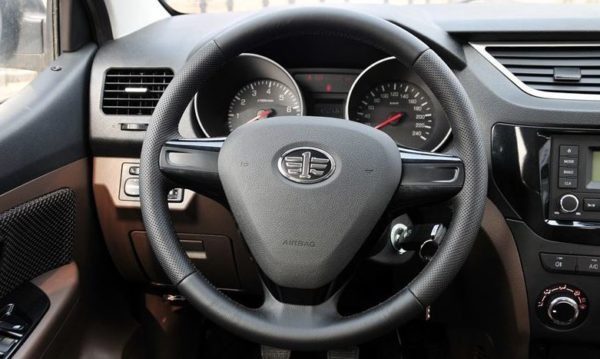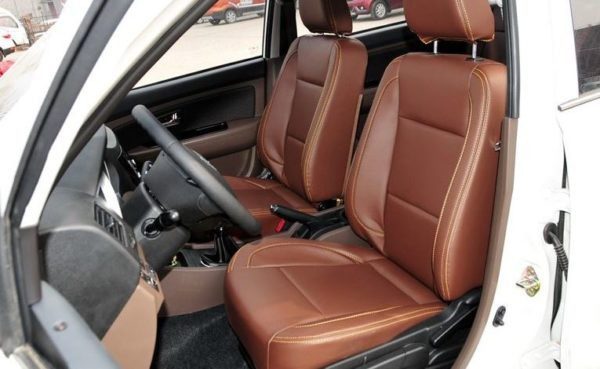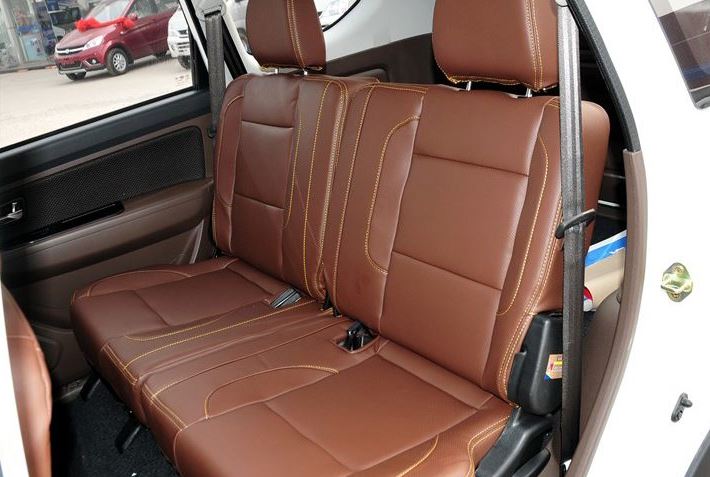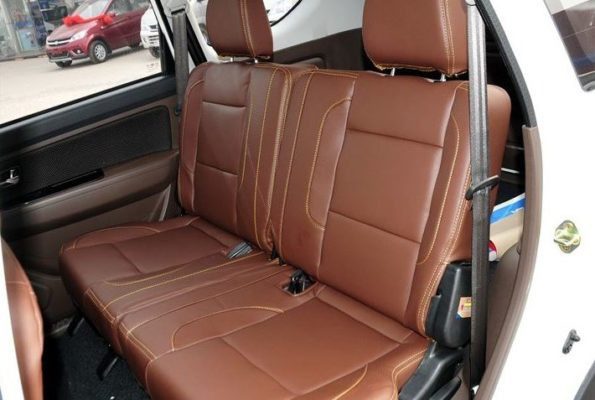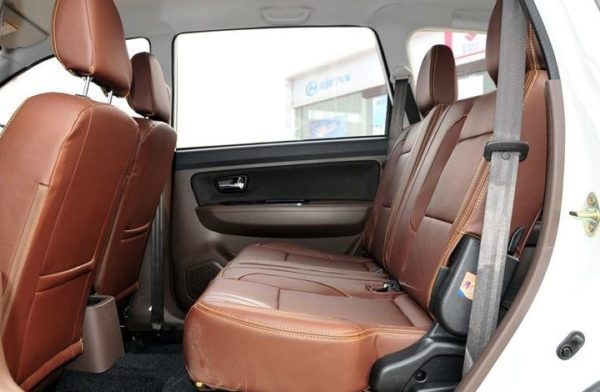 It accommodates enough amount of luggage increasing its utility especially when folding the second and third row seats.
A ten inches touch screen display is fixed on the central console to provide you with infotainment while other features present in the  include CD player, tachometer, digital clock, electric multi trip meter, Safety: central locking, anti-theft alarm, engine immobilizer, dual air bags, reverse view camera, keyless start and cruise control system.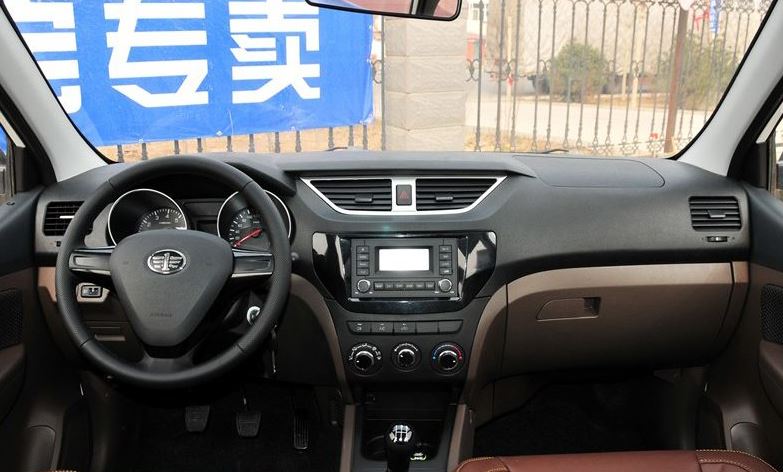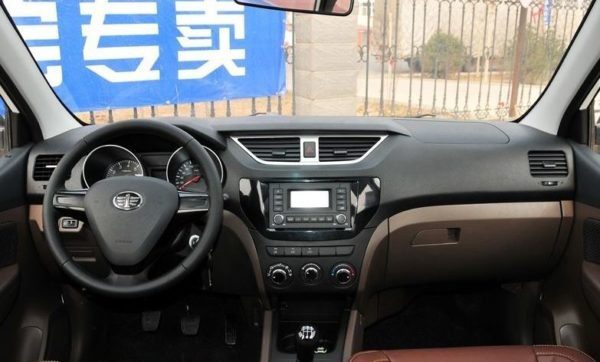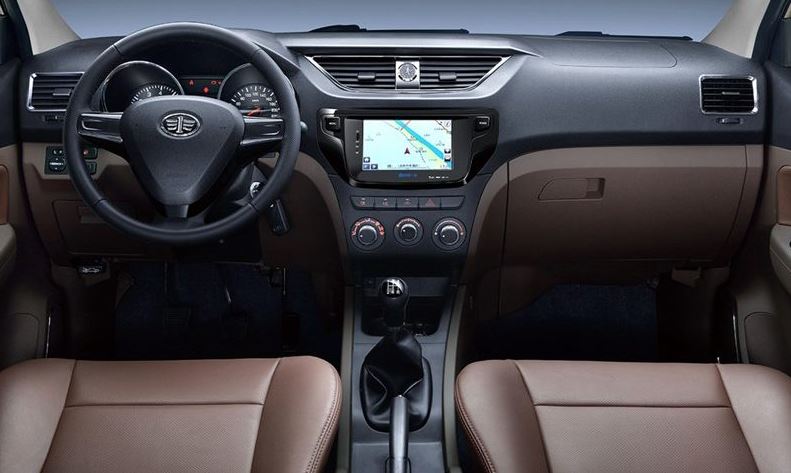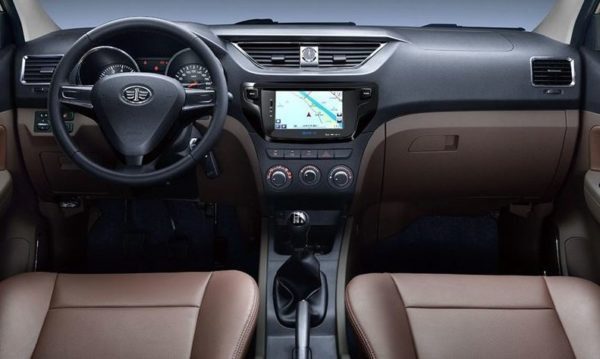 Major competitors:
Major rivals of 2020 FAW Sirius S 80 will be Mitsubishi Xpander, Suzuki APV, Honda BR-V  & Toyota Avanza.
Price:
Starting price of the all-new FAW Sirius S 80 in China is around 79,800 yuan and its price in Pakistan will be around 15 lacs Pakistani rupees.
Verdict:
The biggest issue for customers in our country will be the availability of its spare parts which will not be readily available in all cities of Pakistan but only be available at fewer dealership shops of larger cities but on a whole the price will be kept very economical as compared to other competitors of FAW Sirius S80.