2020 Ford Escape- The most fuel efficient crossover SUV
2020 Ford Escape has just gone on the sale for American market as crossover SUV from the ford towards rivals such as Rav4, Subaru Forester, Honda CRV and Mazda MX-5. The 3rd gen outgoing Ford Escape made it into the 4th gen with bringing the Hybrid version back since 2012. The new 2020 Ford Escape is bigger, wider and better.
Trim Levels & versions offered:
2020 Ford Escape is offered in 5 different trim level with two different drivetrain of AWD and FWD. The versions offered in 2020 Ford Escape are S, SE, SE Sport, SEL and Titanium.
Engine & power:
The standard engine option in 2020 Ford Escape is the 1.5L inline-three cylinder makes 181 hp from the wheels and 191 lb-ft of torque. The engine is powerful enough to cruise on good speeds on highways and overtaking traffic. The 0-60mph time on SE trim goes to about 7.7 seconds. 2020 Ford Escape comes with a bigger engine block producing more power for the performance guys. The 2.0L Turbocharged engine produces 245 hp in SEL Trim doing 0-60 mph in 5.7 seconds instead of regular 7.7 seconds. 2020 Ford Escape can tow 3500 Pounds on 2.-litre Turbocharged model, whereas the normal models can tow till 2000 Pounds whereas the Hybrid can only tow up till 1500 Pounds.
2020 Ford Escape has improved greatly from its previous model in terms of engine, performance and next to discuss styling.
Interior Exterior Styling:
On the page of styling the 2020 Ford Escape does what it should pretty nicely. As you are about to enter from the driver side door, Ford gives you the Key Pad just on the side of driver side window. This keypad is practical when you are going on swimming, golfing, surfing on a beach or ice-skating. Ford is only automotive company giving the keypad on their vehicles which is brilliantly practical, the rest of automakers I guess don't consider the keypad important except for the Nissan who tried in 80's. The Keypad is hidden in dark on black side rail of door and glows only when you tap it, therefore letting you in with combination of keys pressed. As you move in, the driver side door has fading dot accents as a styling fashion.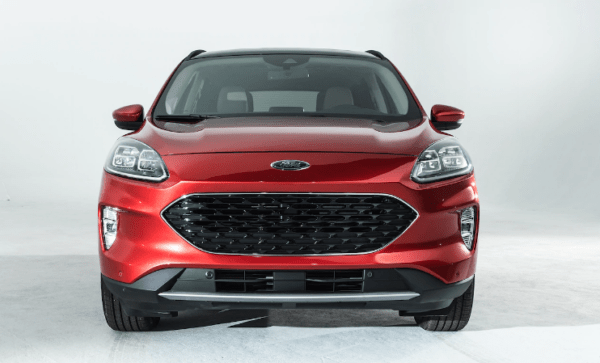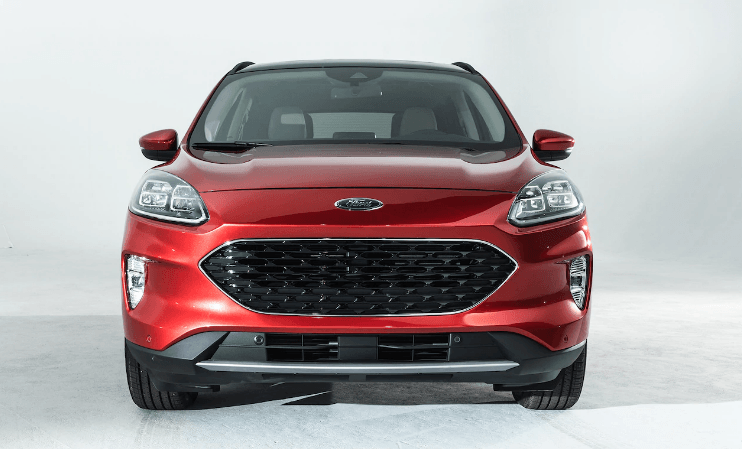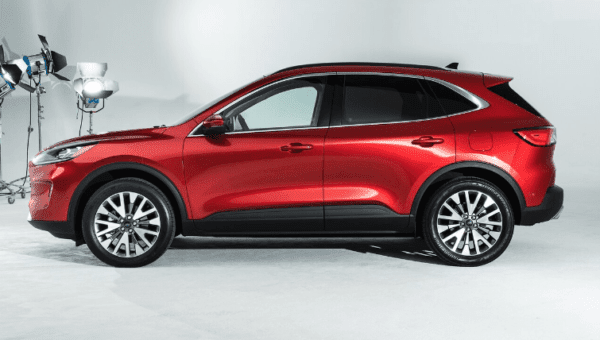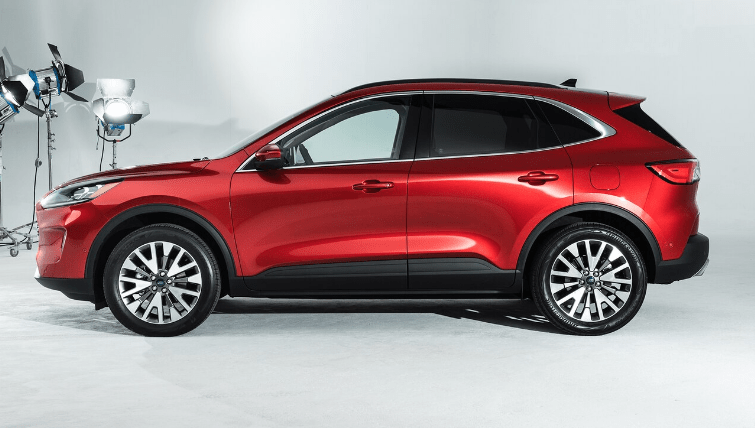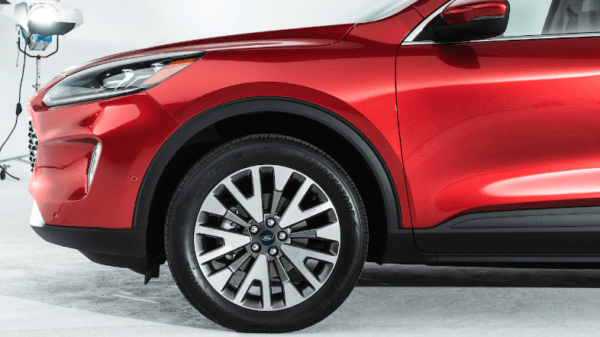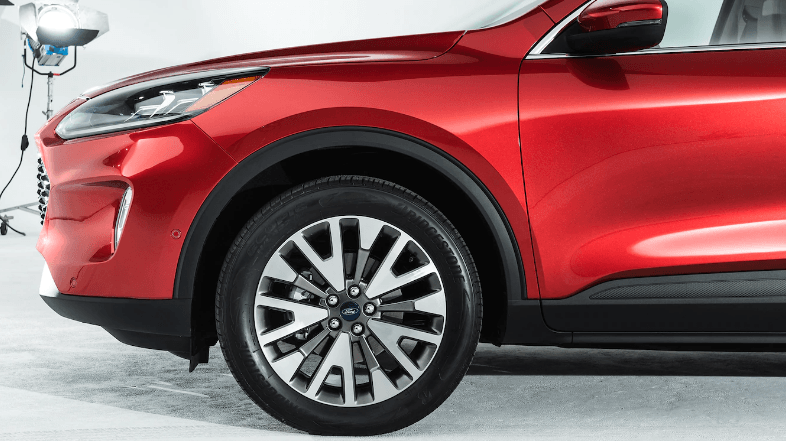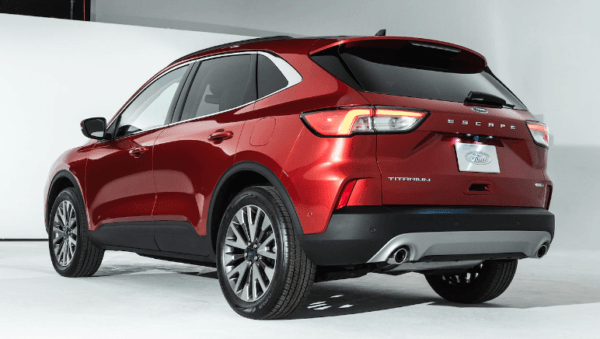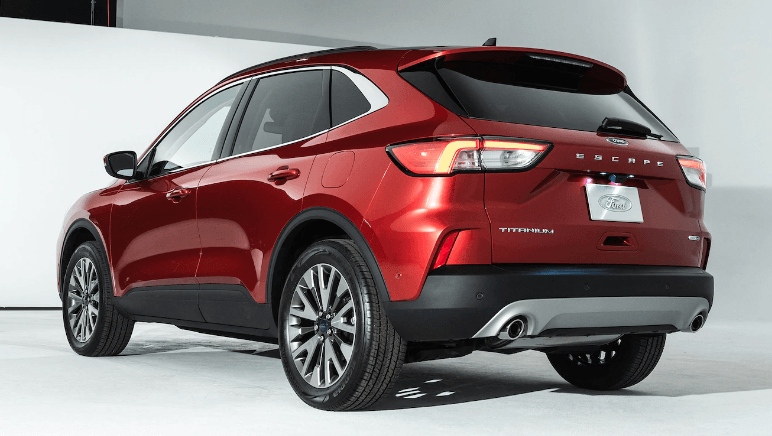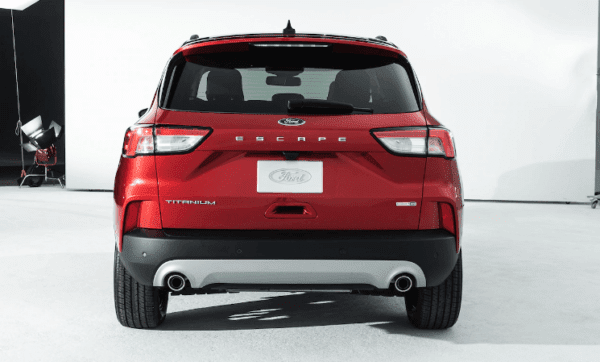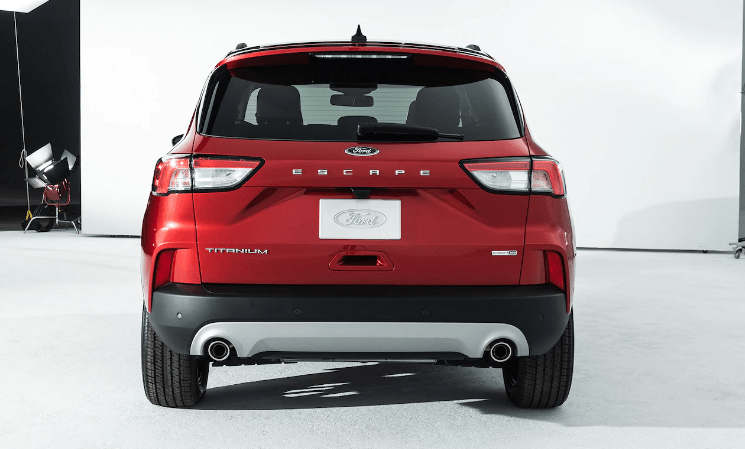 The Infotainment screen in Escape can be partially tuned off (displaying time & date only) or completely turned off with the touch of a button. Center buttons on the console control driving mode, parking sensors and even let the car perform parallel parking itself.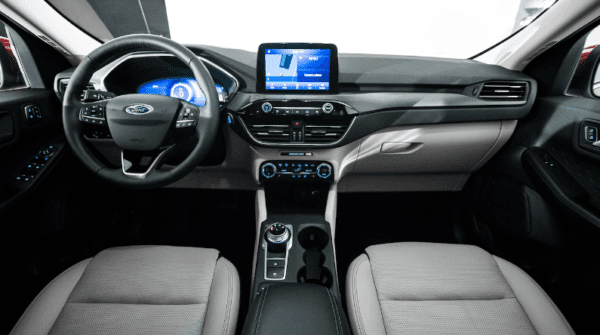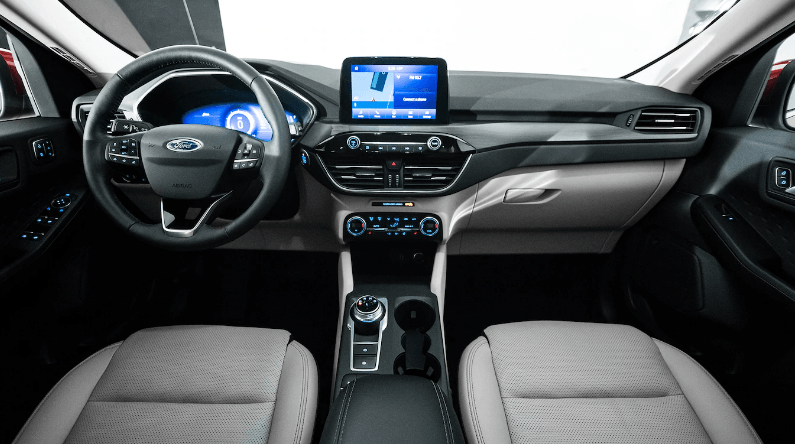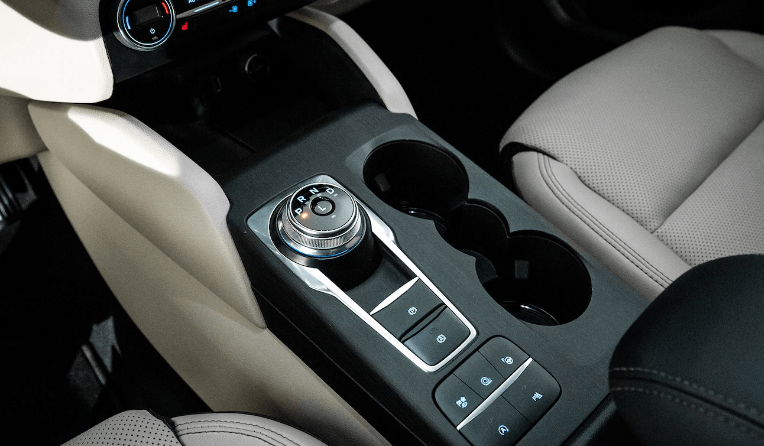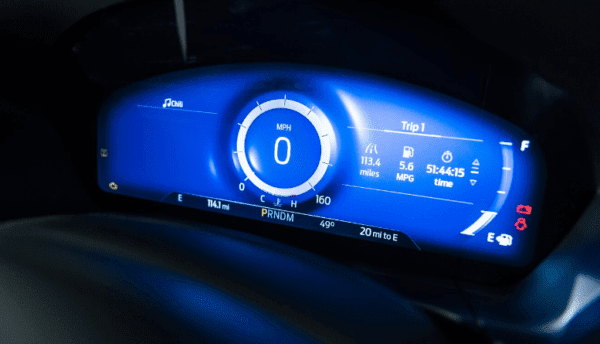 Driving Dynamics:
The 2020 Ford Escape is capable of adaptive cruise control with lane change assist that can change lanes for you while being on the cruise, making most of the drive being done by itself. However the bizarre most hated part of the Ford Escape to the automotive enthusiasts will be the central knob shaped gear which you have to turn in order to get into drive mode. However it's not as intimidating for the ones commuting for work or getting around with kids in the back. The heads up display in Ford Escape can also be adjusted in terms of displaying information and height adjust ability.
Interior Spacing:
2020 Ford Escape has improved a lot when it comes to interior space and styling. The interior space if 34-cubic feet with rear seats folding extends up to 38 cubic feet. The cabin can fit in up to 4 golfing bags as claimed by Ford. Overall spacious interior of 2020 Ford Escape lacks in the premium material styling as it has a lot of exposed plastic parts giving it somewhat cheap look even in the highest Titanium model.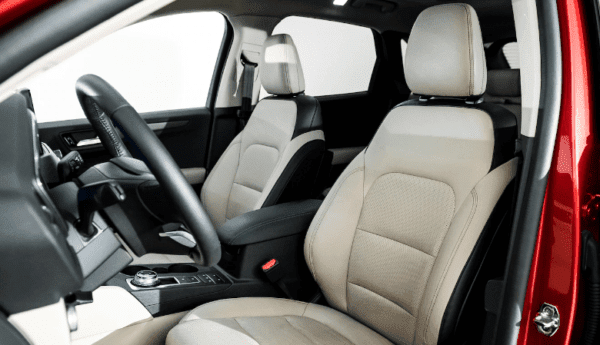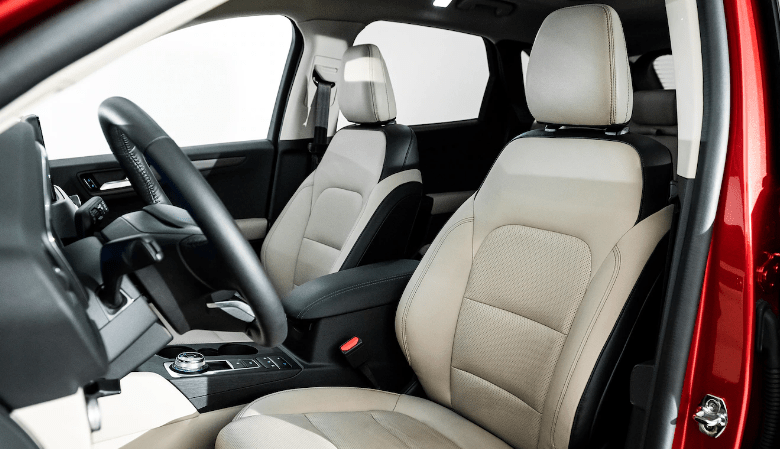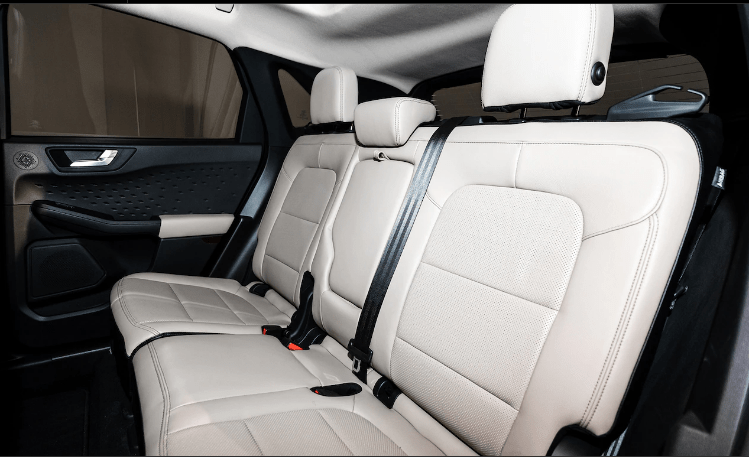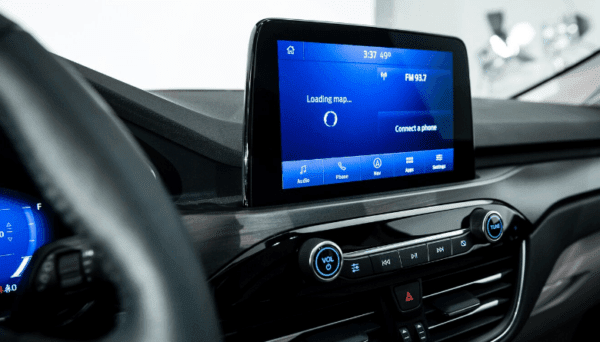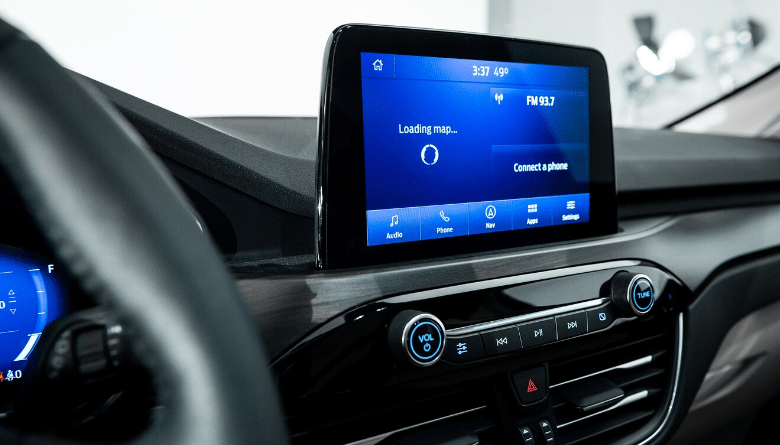 Verdict & Pricing:
2020 Ford Escape starts at the base price of $29,790 and goes up to $37,880 for the Titanium model. The 2020 Ford Escape gives impressive mileage of 40 mpg and even more in the Hybrid versions. The 2020 Ford Escape gives a good deal on the price when it comes to value however it lacks in the interior department from Honda CRV with costing less. The sportiness of Mazda MX-5 is still unmatched by 2020 Ford Escape like any other crossover SUV. However to put it into the final verdict 2020 Ford Escape comes with good value for money especially because it's a "Ford".