Proton Iriz 
Sold in the Malaysia = 2019-2020
1st Generation 2nd Facelift
Status =

3rd Facelift introduced in 2021
Proton Iriz 2nd Facelift price in Malaysia in 2020:
| | |
| --- | --- |
| 1.3 liters Standard MT Iriz | 36,700 RM |
| 1.3 liters Standard CVT Iriz | 39,700 RM |
| 1.3 liters Executive CVT Iriz | 44,700 RM |
| 1.6 liters Executive CVT |  46,700 RM |
Proton Iriz was launched as a five-door supermini car in 2014 in Malaysia and it was updated in 2017 while 2019 brings a facelifted Iriz bringing major changes in its overall design and now the 2020 year brings us the same updated Iriz of 2019 but with some tweaks. The all-new Proton Iriz brings us an improved refinement with pleasant automatic transmission, high-quality building material, restyled exterior design, upgraded infotainment system, and better fuel economy. It is now offered in four trims that include 2020 Proton Iriz 1.6 Premium, Proton Iriz 1.3 Executive, Proton Iriz 1.3 Standard CVT, and 2020 Proton Iriz 1.3 Standard MT. 
Among all the trims 2020 Proton Iriz 1.6 L premium is in the highest demand in markets as it is equipped with all the bells and whistles we could expect from a B- segment hatchback. it has received five stars by ASEAN NCAP ensuring us to put our full confidence in Iriz declaring it a safe car as it is equipped with Safety: electronic stability control system, traction control, front parking sensors, rear parking sensors, anti-lock braking system, pre-collision warning alarm, pre-collision braking alert system and hill hold assistance.
Engine, Transmission, & Power:
Proton Iriz is available in two powertrain options including the 1.3 liters engine and 1.6 liters engine. The 1.6 liters VVT engine is producing 109 PS of maximum power at 5750 rpm and torque of 150 Nm at 4000 rpm while the 1.3 liters VVT engine generates a maximum power of 95 PS at 5750 rpm and 120 Nm torque at 4000 rpm.
Driving & Fuel Economy:
 The all-new Proton Iriz is improved with a perfectly engineered engine allowing you to enjoy a comfortable ride even at lower speeds despite the irregular and bumpy roads while the efficient suspension system let the drivers drive at faster speeds effectively increasing the driver's confidence. The electric power steering gives you a balanced steering response to make turns and cornering of the vehicle easily. It offers a five-speed manual transmission along with five-speed automatic transmission both are well-tuned and provide smooth throttle change. The fuel efficiency of Proton Iriz is not as attractive as its competitors as it gives a mileage of 100 kilometers with the consumption of 8.36 liters of fuel with a fuel tank capacity of 40 liters. It accelerates from 0-100 kilometers per hour in 11.6 seconds and decelerates from 100 to 0 kilometers per hour in 4.2 seconds.
Exterior Design & Features:
The stylish and refreshed exterior design of Proton Iriz 2020 features a newly designed front bumper and vertical chrome-accented grille holding the signature Iris logo while the rear end is also restyled with a new rear hatch style.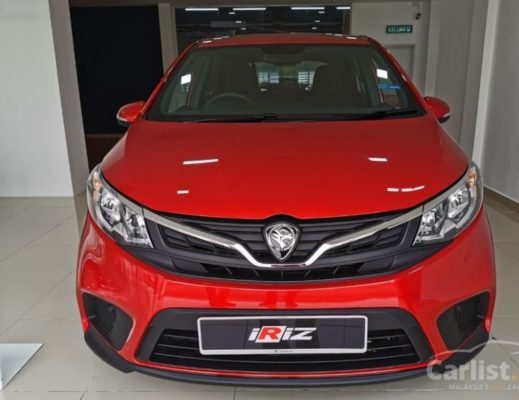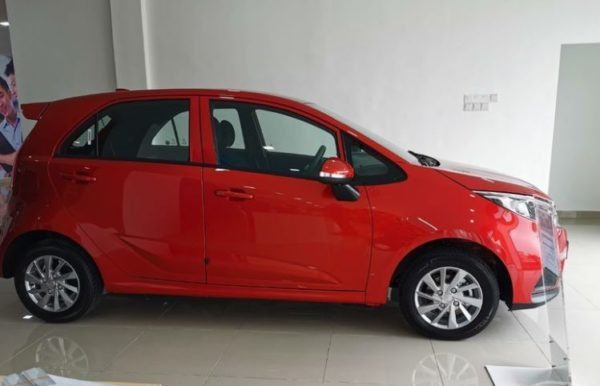 The distinctive jewel-shaped LED headlights let you stare at the beauty of Iriz without a blink and these headlamps are provided with daytime running lights and fog lights. The sleeker modern look is further enhanced by its shark fin-shaped antenna and sleek black-colored roof. The fourteen inches alloy wheels add stylish finishing to the beautiful attractive exterior design of the 2020 Proton Iriz.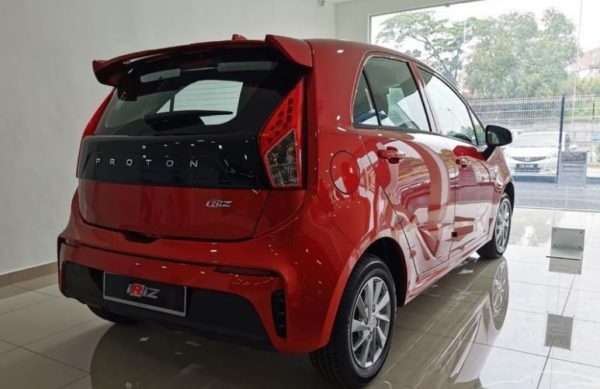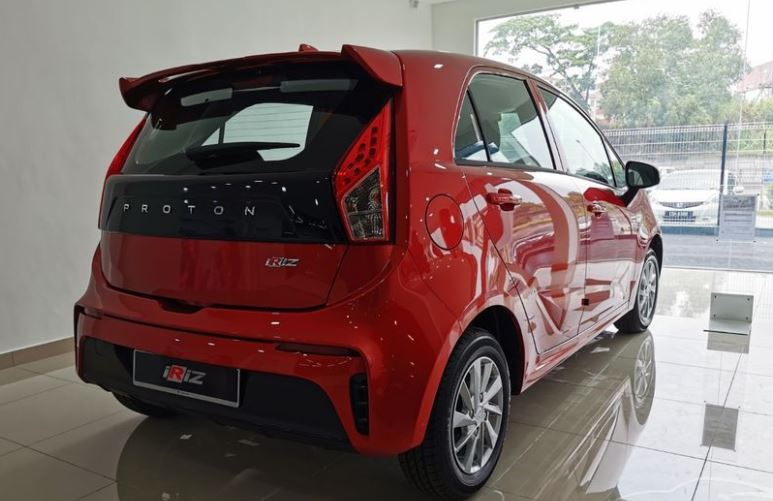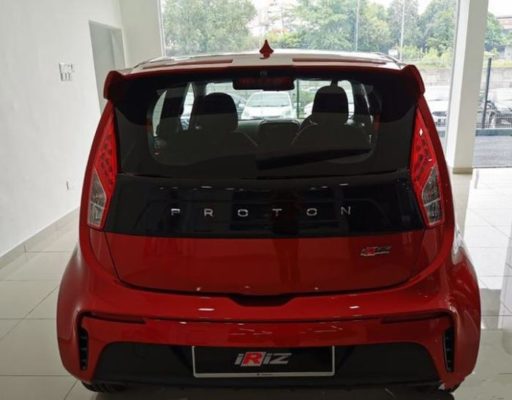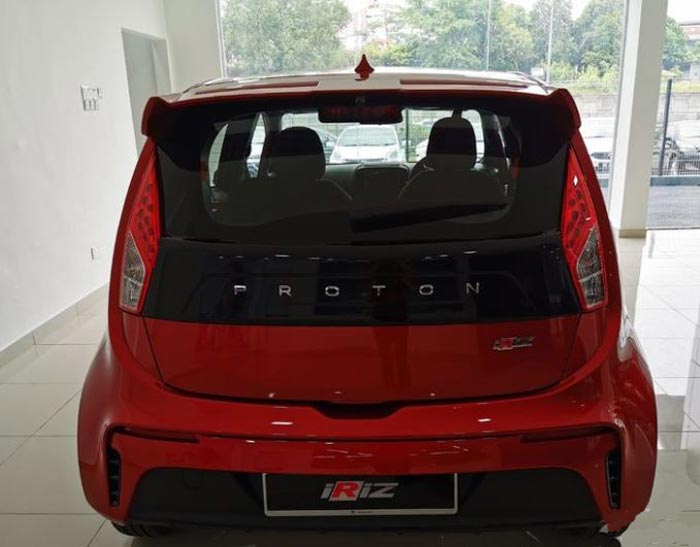 Interior Design & Features:
The interior cabin of 2020 Proton Iriz is defined in words like versatility, style, luxury, and modernism. The premium trims are featured in leather upholstery giving you maximum comfort and enjoyment and providing you seating capacity for five passengers. Seven inches touch screen display provides you infotainment featured with Hi proton intelligent voice command system along with Baidu navigation and online music streaming.  The infotainment system is connected to your smartphone interface and lets you enjoy your favorite music.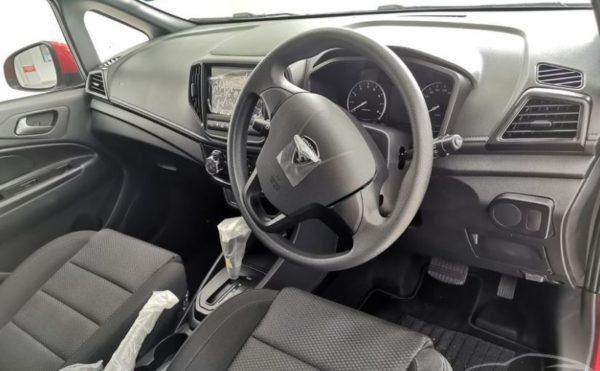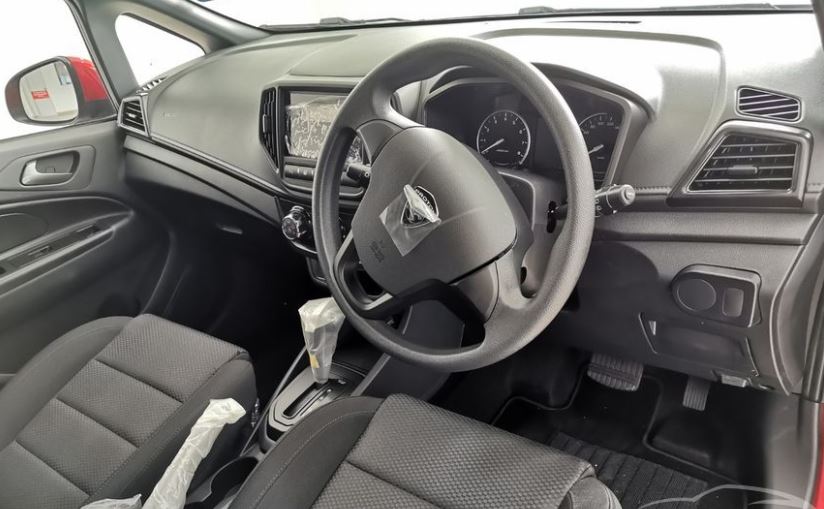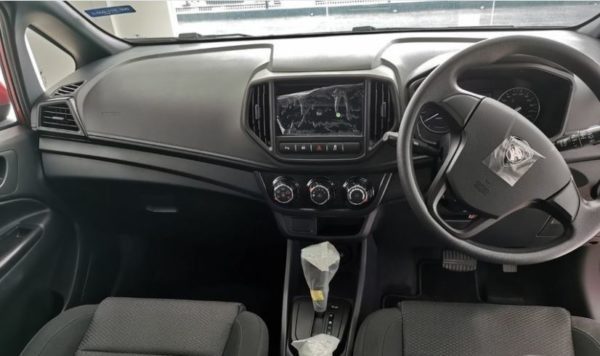 You will be provided with two USB ports letting you charge your smartphone on the way and the steering switches assists you in turning the volume up and down. The cabin is equipped with Features: ECO driving assists, an intelligent entry system, adjustable driver's seat, folding rear seats, airbags, Bluetooth connectivity, two speakers, power doors, power windows, child locks, anti-theft alarm, and a traction control system. The cabin is not sound insulated and sometimes makes the passengers uneasy during high-speed journeys on highways when engine noise can disturb your comfort. The reverse view camera is also upgraded with dynamic lines letting you park and reverse the vehicle safely with precise maneuvers with accurate steering wheel angles.
Major Competitors:
Proton Iriz faces tough competition from Perodua Myvi,  Kia Picanto, Proton X70, Honda Brio, Haval H1, and Proton Saga.