2021 Tesla Roadster
The real treat is here for all the Roadster lovers as it is moving into wimpy looking absolutely stunning second generation. The chief designer of Tesla Roadster stated; the new Roadster will be a quite vehicle evolving it into a better prototype. All wheel driving feature is given standard in all type of trims and it uses 3 electric motors in its drive train, the 1 powering the front wheels and the other 2 powering the rear wheels. The all new Tesla Roadster will blow your minds with its powerful performance and no electric car will be able to beat its performance even on on track driving and that's why company will keep its production to a lower number in start as they will be manufacturing ten thousand vehicles per year. This super car electric car features best aerodynamic design to give aero efficiency and superb performance while this is quickest electric car in world with one of its previous generation model that according to Bloomberg Markets & finance accelerates from 0 to 60 miles per hour in 1.9 seconds. It was initially available in two trim levels that include either a two door convertible base trim or the two door convertible sport trim whose power trains are similar.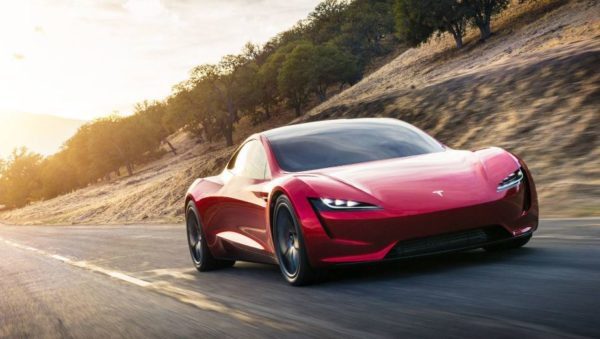 Powertrain, transmission and performance:
It will be powered by three electric motors (1-front, 2-Rear) backed by 200KWH lithium ion battery capable of charging to 100 percent in four hours by a 240 volts outlet and gives maximum power of 288 hp and torque of 10,000 pounds feet. It offers you eight speed automatic transmission with smooth and precise throttle changes. The upcoming new Roadster will be upgraded with seating capacity for four passengers and will be equipped with a portable removable glass roof that can be removed and stored in its trunk.
Driving Dynamics:
All-wheel driving feature is given as standard in all trims of Roadster that will ensure a sound, smooth and safe drive at highest speeds and uneven roads with all extreme type of road conditions. This quickest acceleration electric vehicle is capable to hit 0 to 60 miles per hour in 2.1 seconds and sprint to 100 miles per hour in 4.2 seconds which is still not beaten by any of its competitors making it top speed car that can drive to quarter a mile in 8.8 seconds at a top speed of 250 miles per hour. All new Tesla Roadster gives you a driving range of 620 miles with its super quick speed.
Exterior design and features:
The exterior design of Tesla Roadster is updated with fine detailing and its exterior designer did a wonderful job to restyle it by giving it 3D styling. There is a roof rack on its top that holds a spare tire and roof along with hood features 4 solar panels to give power to this electric vehicle. This all-wheel drive car holds the aesthetics of Safari Porsche 911 and given a fine finishing in matte black featuring ever stunning grill guards on front and heavy duty aggressive bold wheels that gives it a super bold sporty look.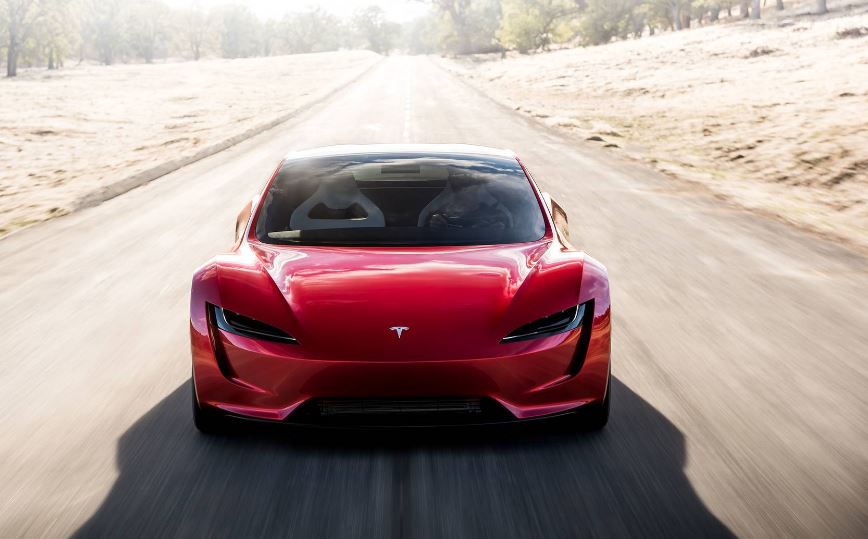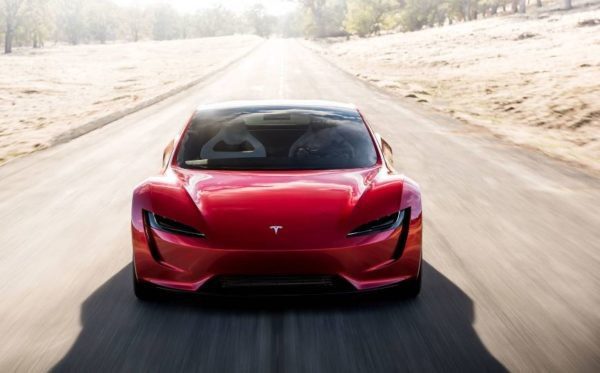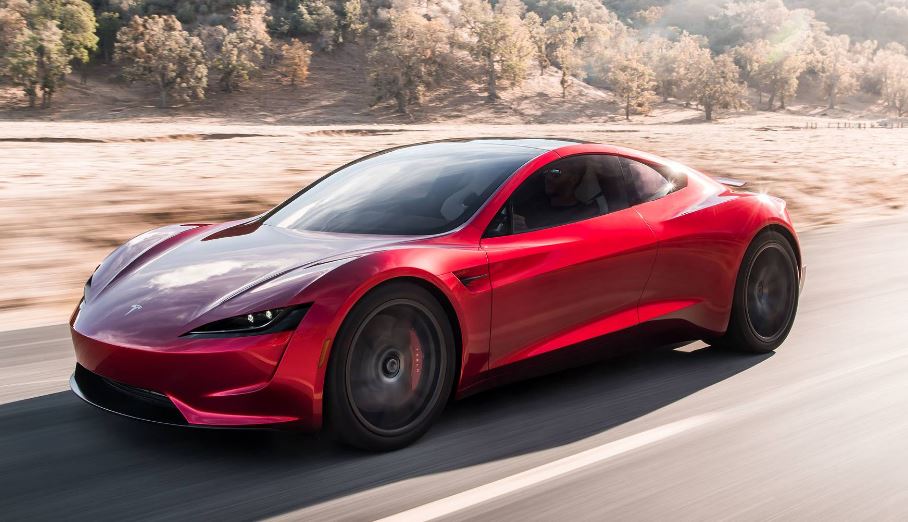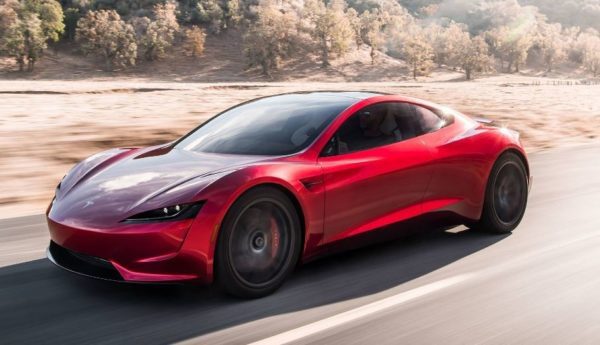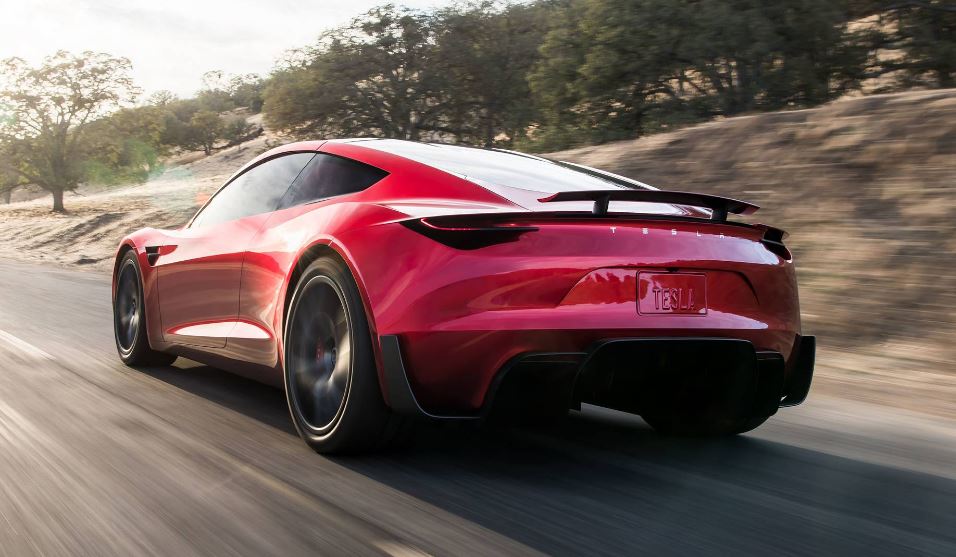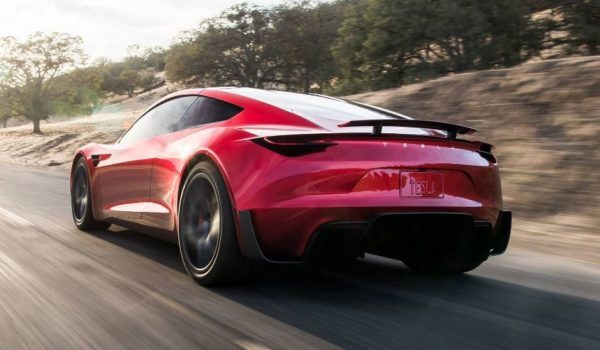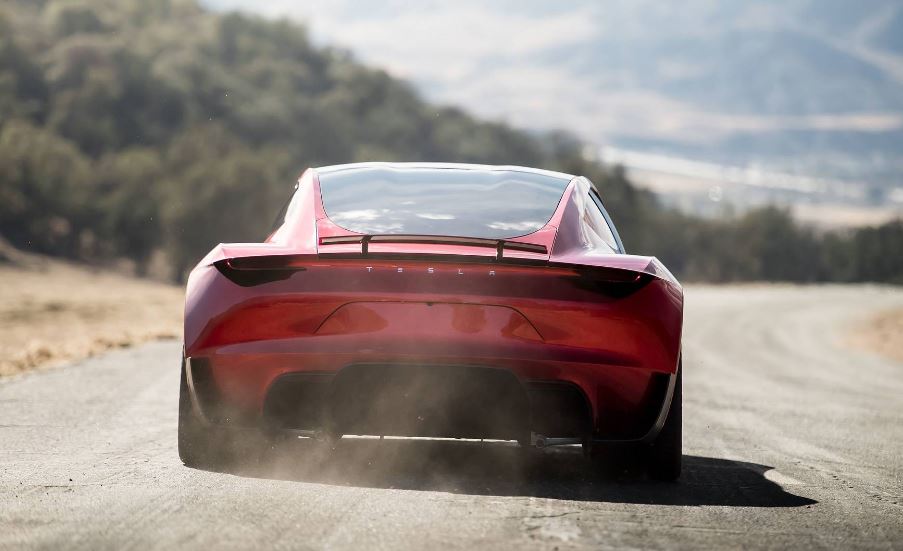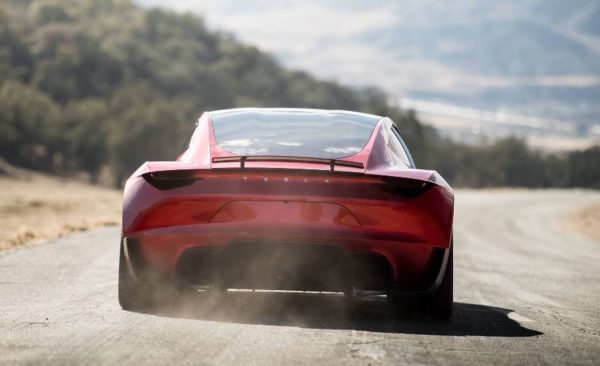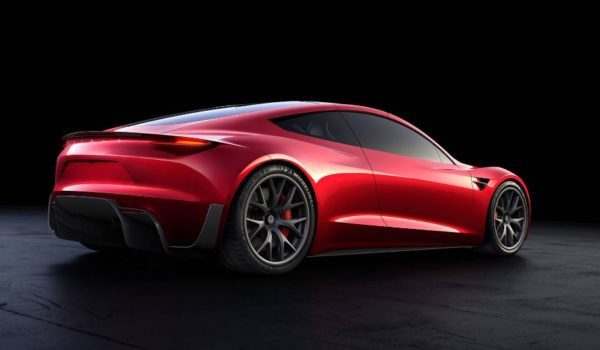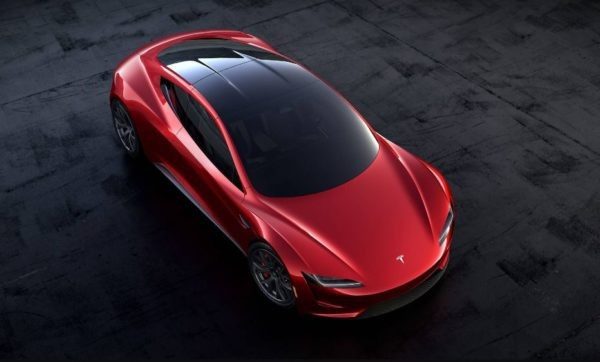 Interior design and features:
The interior design of 2021 Tesla Roaster has been changed as its moving into its production models and the new Roadster will be a four seated car having a very cramped rear cabin due to its angled roofline. The glass panel roof as already mentioned above is removable that adds more light and brightness in the cabin. Anyhow the basic typical design of Tesla is maintained giving the cabin a button free look and the panel inside connects dashboard with central console holding touch screen display mounted for infotainment and having connections with Android Auto and Apple Car play.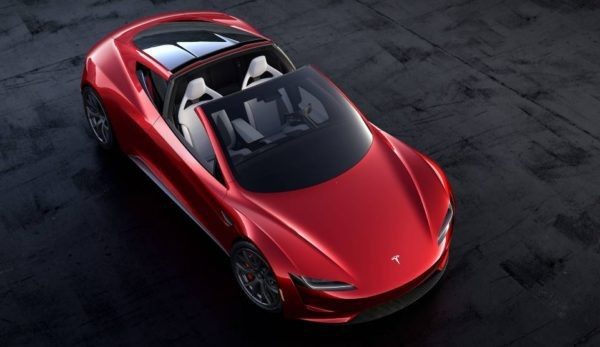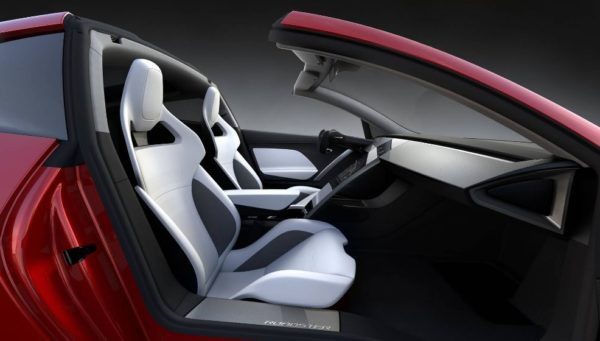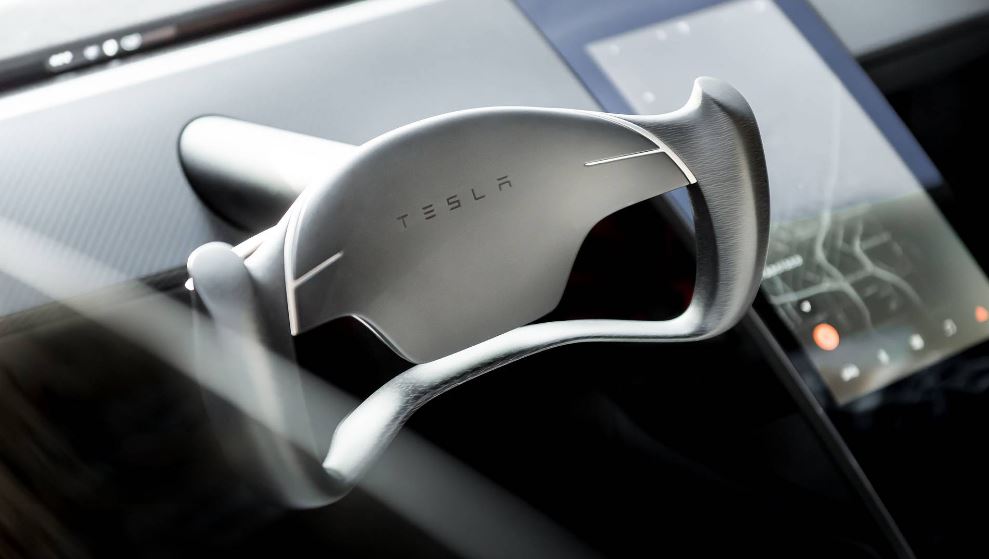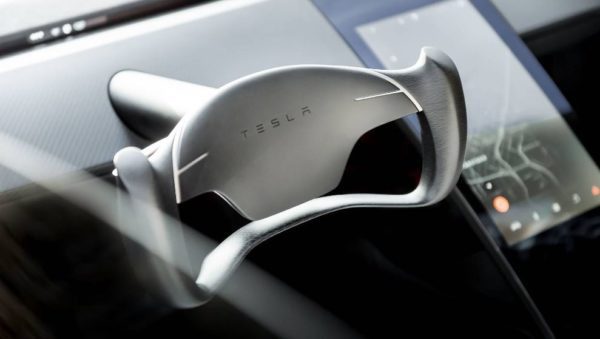 It features leather covered seats and steering wheel and gives accommodation to four adults while drivers and passengers seats are given with heating technology and lumber support.  SAFETY FEATURES of this super quick car include traction control system, immobilizer, power door locks, four wheels ABS brakes, ventilated disc brakes at front and back and dual side and front air bags.
Major competitors:
Some of the biggest rivals of all new Tesla Roadster are Nissan GTR, Rimac C TWO and Lamborghini Aventador SVJ.
Price:
The starting price of 2021 Tesla Roadster is 200,000 US dollars and you will be needing 50,000 US dollars to reserve a one for you as there will be only 1000 units in production in each year thus you will have to book it early if you want to be among these 1000 customers.