2023 Toyota CH-R
Sold in Pakistan = 2016-Present (As import Model)
1st Generation
Price in Pakistan =

55-85 Lac PKR

(As Per Condition & Model)
Toyota CHR has received some more upgrades and improvements to release a better version of CHR for the year 2020 and the refreshed Toyota CHR has been launched with a restyled front end with newly designed headlights and some technological features. The restyled CHR is not completely different from the 2019 model but the major changes can be seen in its front-end design and more aggressive alloy wheels while two new color options are also introduced in the 2020 version. It has introduced a sliver-colored new roof design and eliminated the traditional white roof formerly present in the 2019 model. Toyota CHR has been rated number 12 among other subcompact SUVs because of its sporty handling that lets you have a thrilling ride which also offers a variety of features to the passengers.
Trim & Variants:
 Toyota CHR is available in 3 variants that include LE base trim, XLE trim, and Limited trim.
LE trim provides you with all basic features like automatic headlamps, an automatic climate control system, folding rear seats, one USB port, and eight inches touch screen display.
XLE trim is upgraded with a blind-spot detection system, keyless entry, leather upholstery, and eighteen inches alloy wheels.
Top-level Limited trim provides you with the latest and improved infotainment system, heated seats on the front, power-adjustable driver's seat, and fog lights.
Engine, Transmission, & Performance:
All trims of Toyota CHR are powered by a 2 liter four-cylinder DOHC sixteen-valve engine producing 144 hp at 6100 rpm and torque of 139 pounds-feet at 3900 rpm. It offers you a continuously varying transmission giving you enough acceleration to run front wheels and giving it enough power to move CHR with any authority.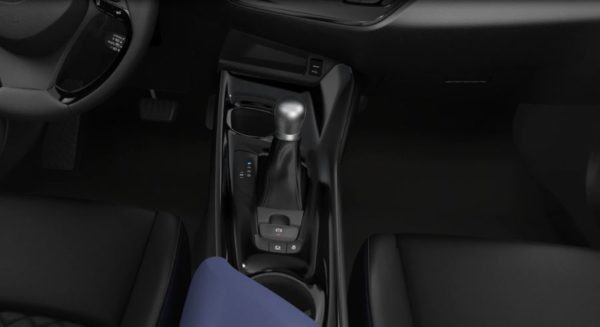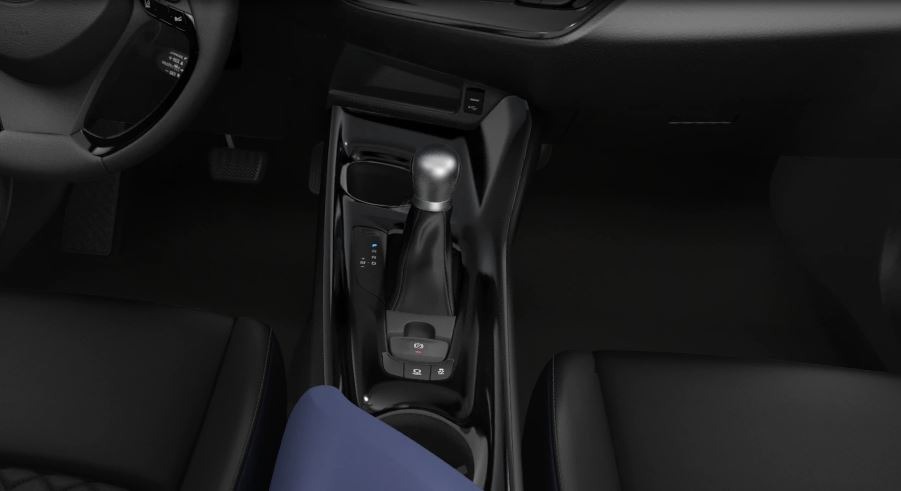 Driving & Mileage:
 It has the ability to sprint from 0 to 60 miles per hour in 10.6 seconds which is not as quick as its competitors. The braking system of the all-new CHR is easy to use with smooth stop and easy modulation while the steering response is very precise making your rides sporty when curving around corners and even twirling around at comparatively low speeds. The fuel economy of 2020 CHR is very economical giving a mileage of 27 miles per gallon in the city and 31 miles per gallon on highways. Toyota CHR is a comfortable ride best chosen for driving over large rough patches gliding comfortably through all the imperfections and dips because of its solid and improved suspension.
EXTERIOR DESIGN & FEATURES:
Refreshed Toyota CHR stands out in the crowd because of its striking new design having a honeycomb-like chrome grille on the front with restyled front bumper and stylish color palate. Edgy-looking bright and unique LED headlights to put CHR on more attractively provided with an adaptive front lighting system along with fog lights to give you extra assistance in extreme situations.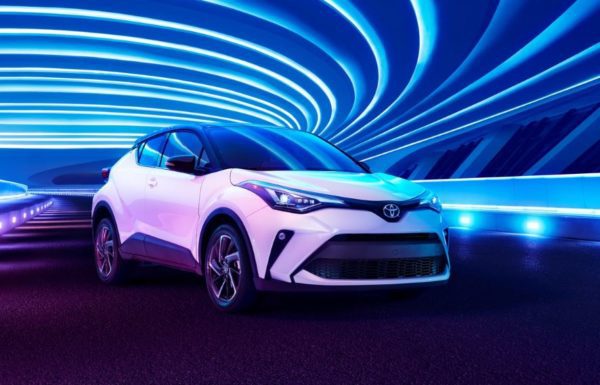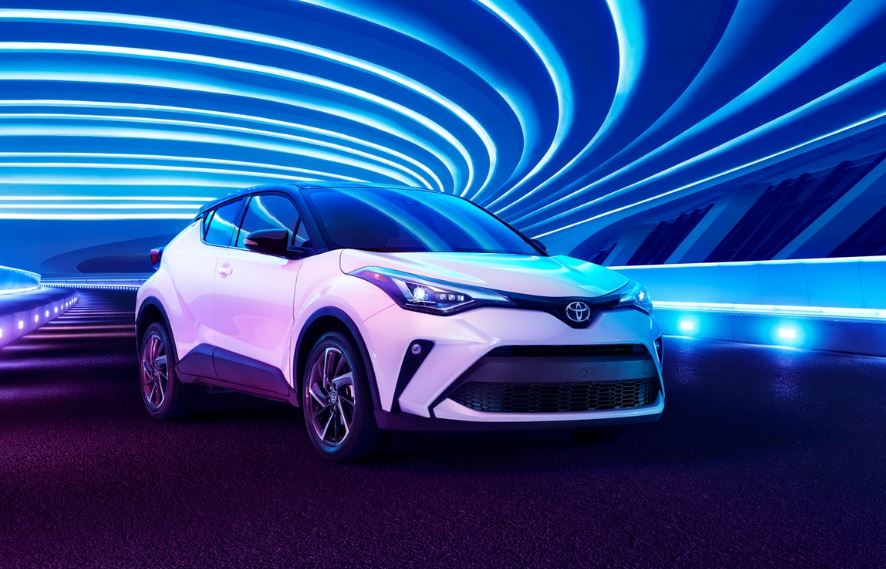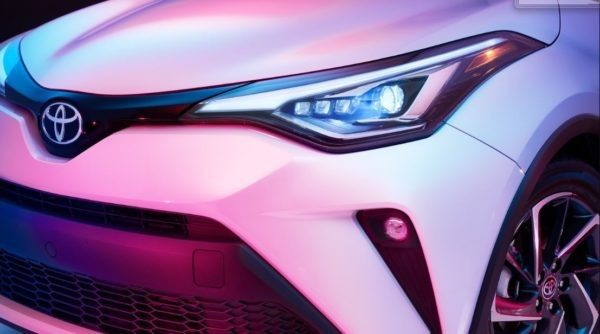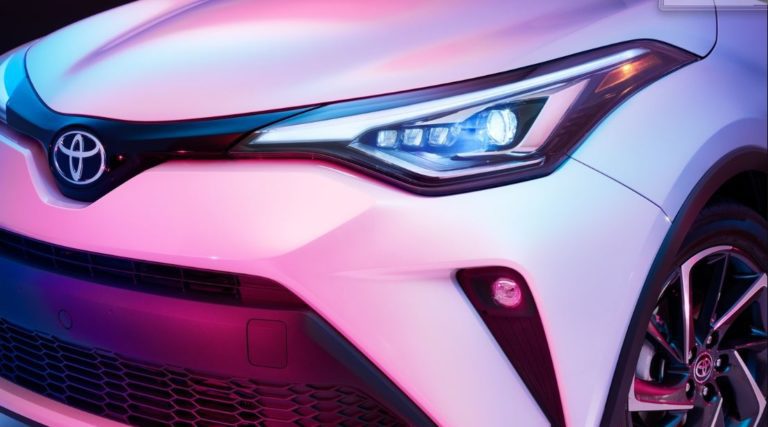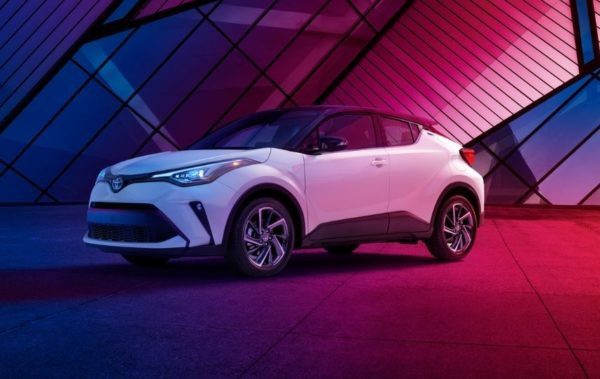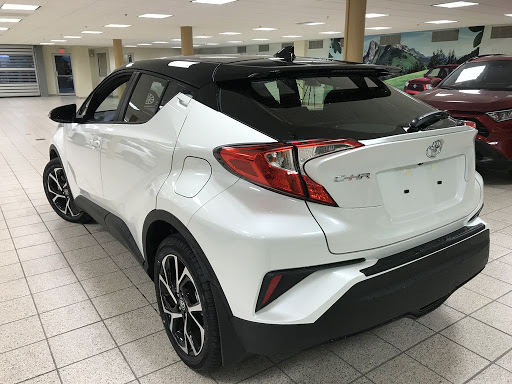 More aggressive eighteen inches alloy wheels emphasize its boldness and help the tires to get more grip on roads. It has introduced a new silver color roof while the standard black colored R code roof is also available while the white color roof is now discontinued. Supersonic red and lava orange colors are newly introduced in the recent Toyota CHR exterior color options giving you more variety in its colors.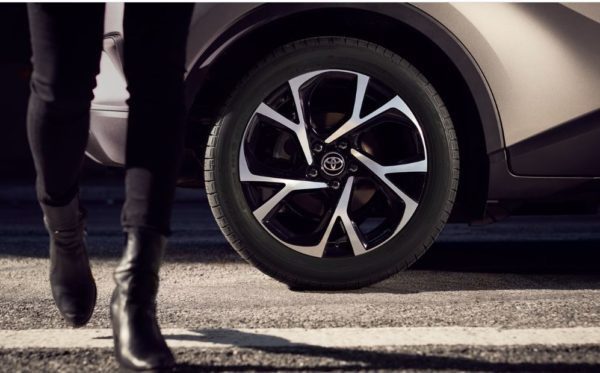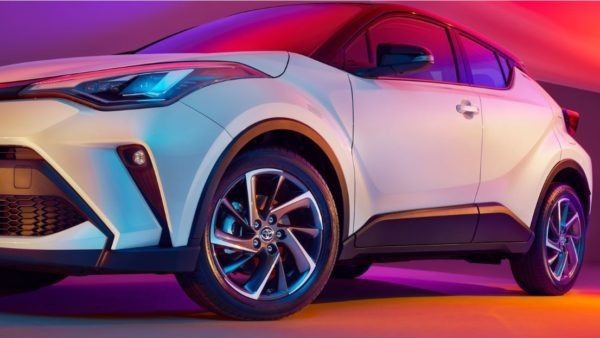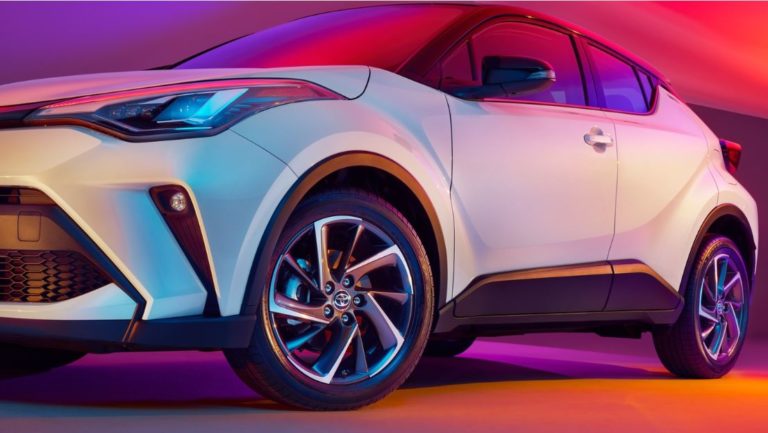 INTERIOR DESIGN & FEATURES:
The interior end of Toyota CHR takes comfort and relaxation to another level featuring leather-covered seats adding a premium feel to the cabin and the cushioned headrests give you firm support to enjoy your ride with maximum comfort. Driver's comfort is also taken into account and thus it provides an eight-way power-adjustable seat for drivers easily positioned and maximizes comfort. XLE trim is more striking and attractive giving blue detailing inside the cabin.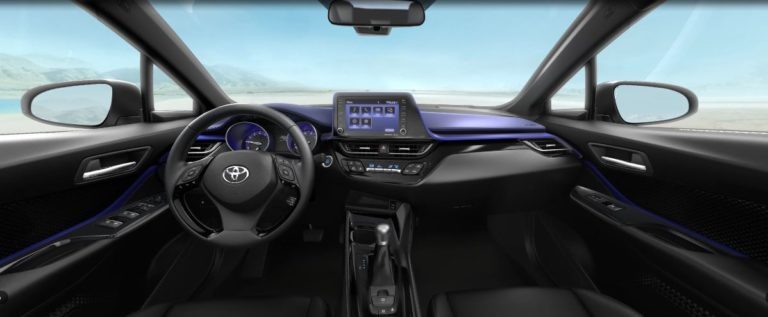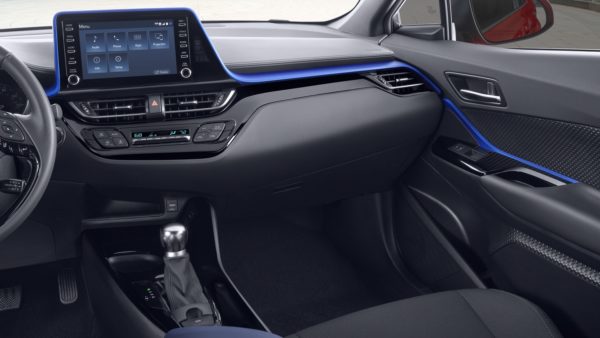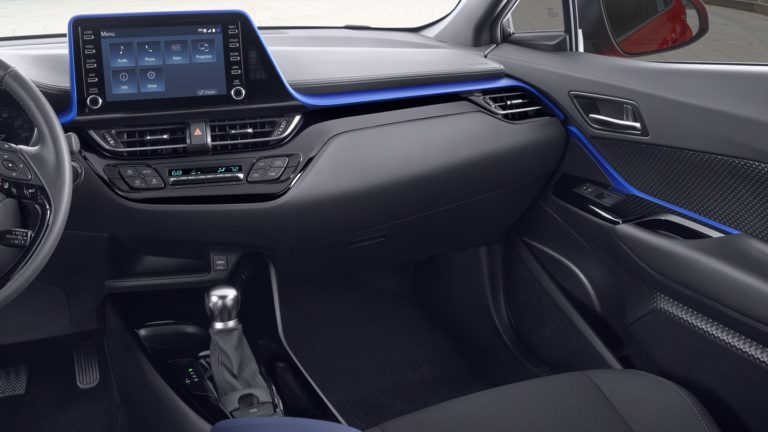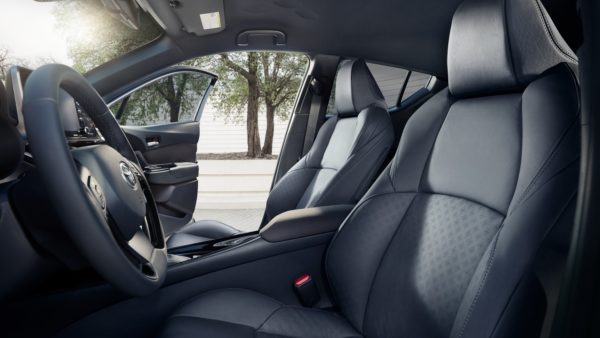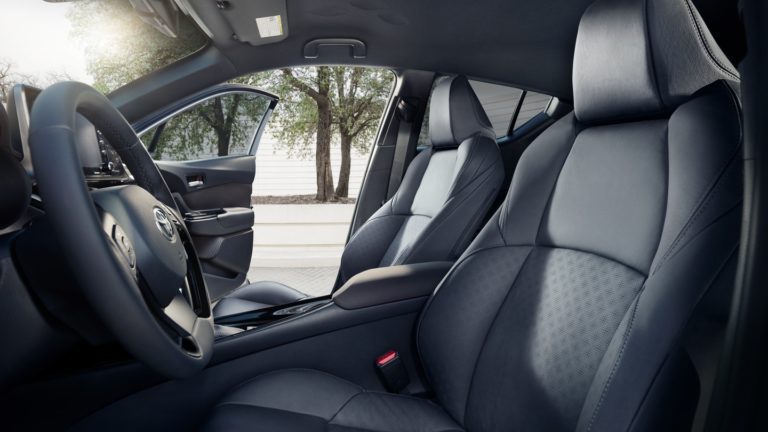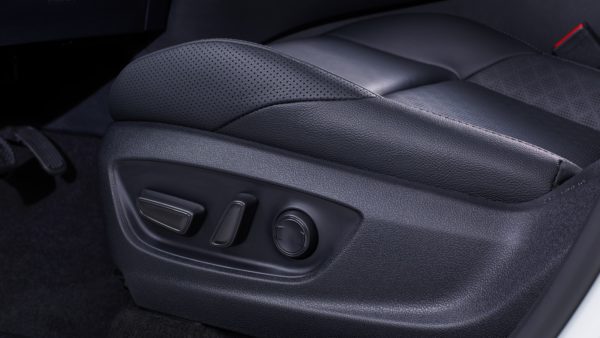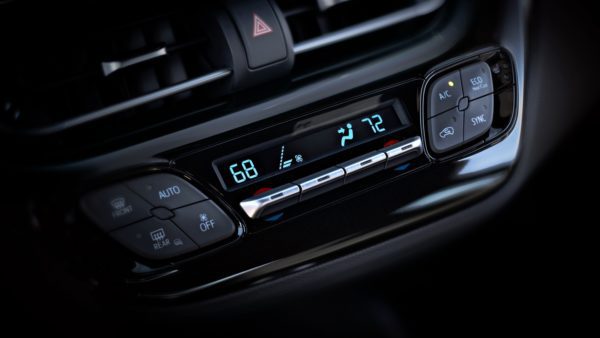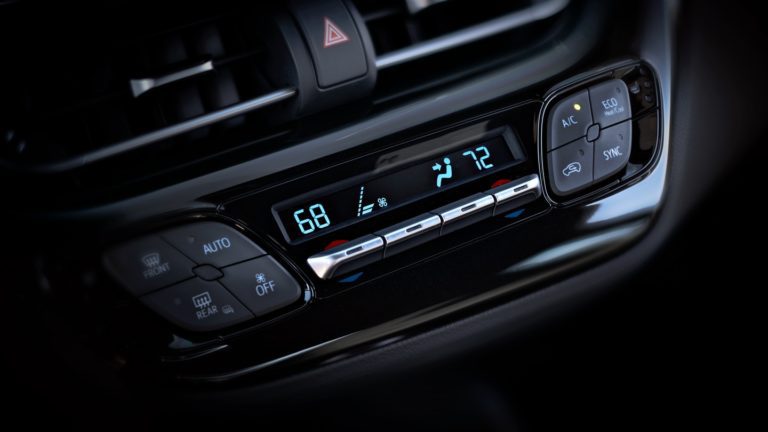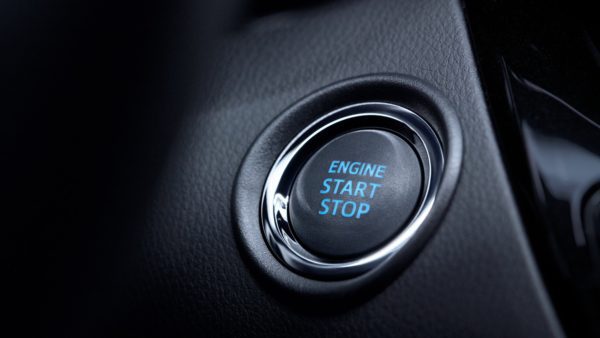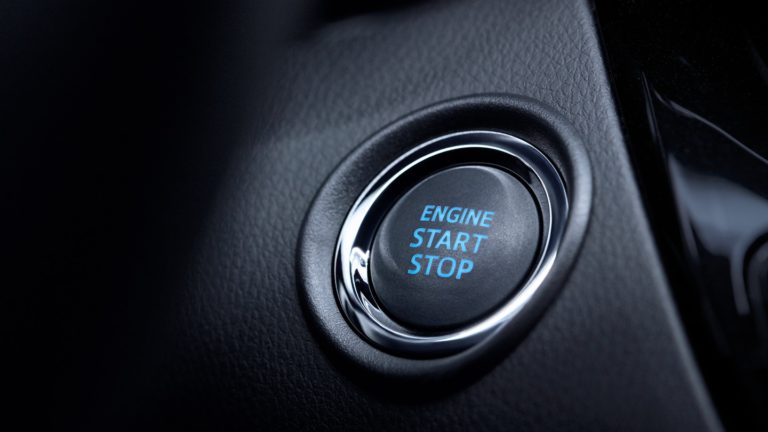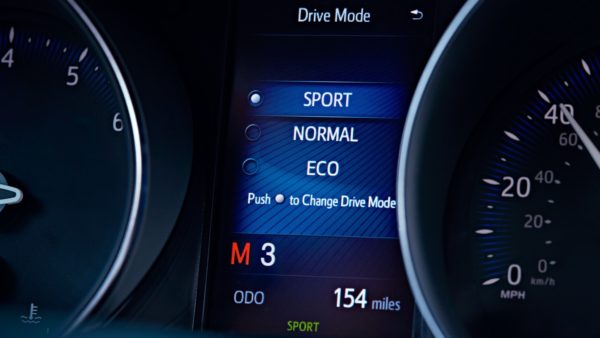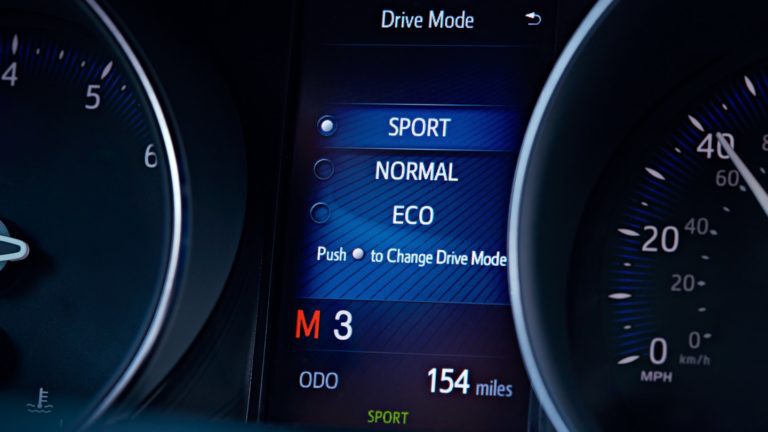 It does offer you a good storage area which can be further increased by folding rear seats for carrying your favorite things along with you.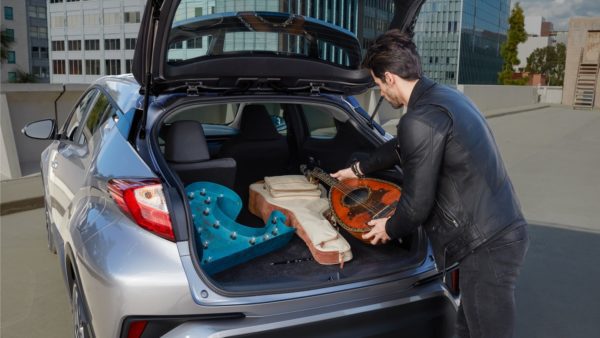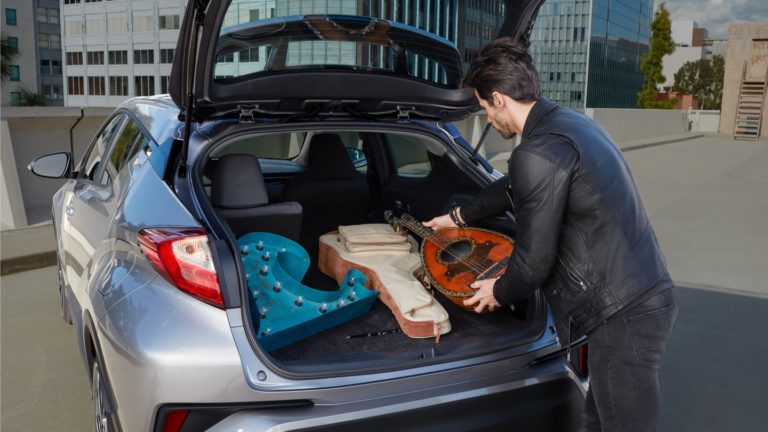 An eight inches touch screen display is mounted on the center console to give you upgraded infotainment having connections for Android Auto and Apple Car play while one USB port and Bluetooth connection is also available and six speakers give you a good sound system.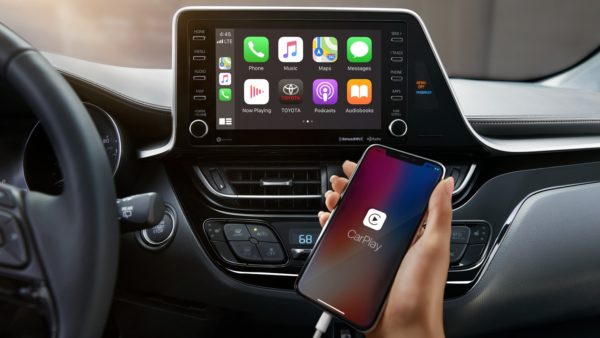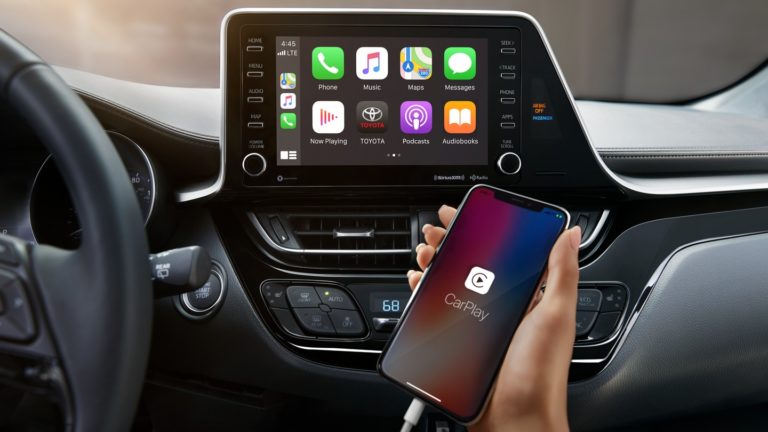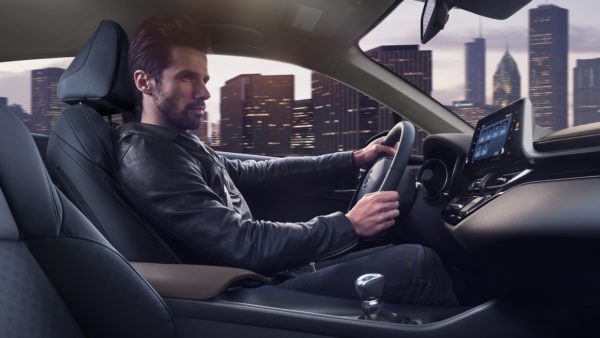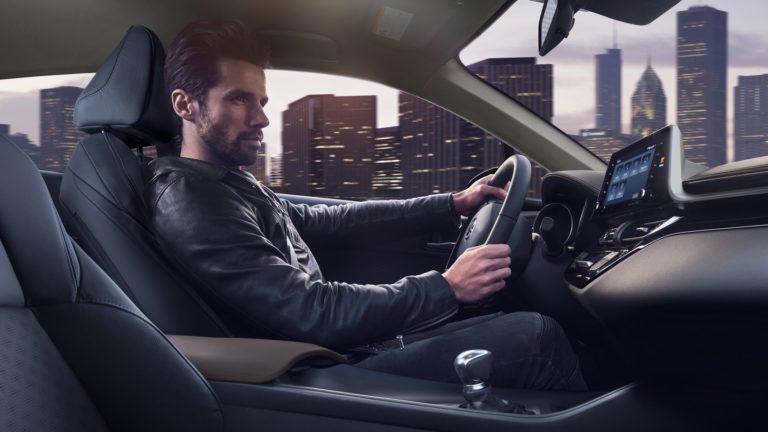 Features: It is also equipped with heated seats, heated side mirrors, adaptive cruise control, reverse camera, pre-collision system with pedestrian detection, dynamic radar cruise control, lane departure alert alarm, automatic high beam headlights, and a smart key system.
Major Competitors:
 Toyota CHR faces tough competition from Hyundai Kona, Kia Soul, Honda HRV, Buick Encore, and Subaru Cross trek.