Toyota Prius Alpha 2020
First car that comes in mind while talking about hybrid power trains is surely Toyota's Prius and this thrifty hatchback is known for its ability to run on very little fuel. This efficient car is running successfully all over the world since last two decades and it received a major facelift in 2019 making it more attractive and eye catching as before and now 2020 model is all ready to offer amazing value for money with slightly little changes introduced in its exterior design.
Trim Levels:
Toyota Prius 2020 is offered in 3 trim levels that includes L Eco, LE and XLE while the Limited edition features all-wheel driving facility also along with LE and XLE trim. L Eco is the base trim while LE and XLE are different from the base model with large sized seventeen inches alloy wheels and equipped with LED headlights along with wireless mobile charging system, rain sensing wipers and 8 way power adjustable driver's seats. 2020 Toyota Prius has been ranked on number four among mid-size hatchback because of its exceptionally thrifty drivetrain, all- wheel driving facility, well equipped cabin and reasonable price as compared to its competitors.
Power train and performance of Toyota Prius 2020:
All trims are powered by 1.8 liters inline four cylinder DOHC sixteen valve engine which is paired with an electric motor and 3.6 amp lithium ion battery pack producing a net power of 121 hp at 5200 rpm and torque of 105 pounds feet at 3600 rpm. Handling of Prius is very accurate despite its heavy steering control while the friction braking system in Prius makes it well efficient to control with the additional help of the resistance tires that can hold on the car even for longer braking distance.
All wheel driving powers the rear wheels of Prius by deriving energy from electric motor and assisting in off road adventures while acceleration of Prius is not very thrilling as well as not underwhelming. 2020 model has an advantage in its fuel economy as compared to its previous model and the Eco mode will offer a mileage of fifty eight miles per gallon in city and fifty three miles per gallon on highways. All-wheel drive trims earn up to fifty two miles per gallon in city and forty eight miles per gallon on highways.
Exterior design and features:
Biggest challenge in Prius was to bring changes in its exterior design which was below average with a basic egg shape but now Prius has added a busier snout with a length of 180 inches, width of 69.3 inches and height of 57.9 inches having a ground clearance of 5.1 inches. Front end of Prius 2020 is now less boxy with bi LED headlights having auto adjustable low and high beam lights sweeping on sides of frontal fascia with chrome grille in center. Rear end is still unattractive but it features rain sensing windshield wipers and LED tail lights. Seventeen inches five spoke alloy wheels with titanium finishing adds more beauty in its looks and last but not the least the power tilting moon roof enlightens the cabin more brightly.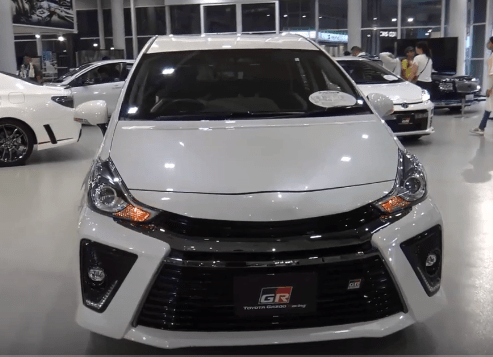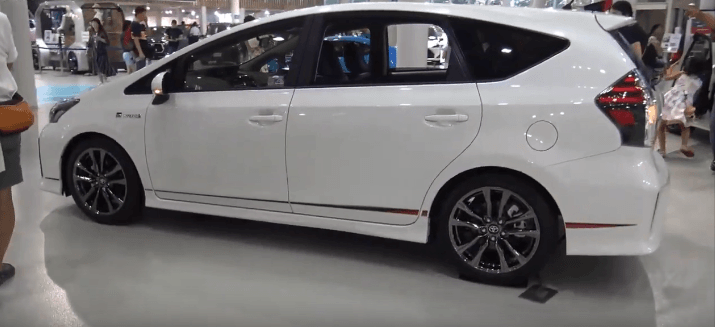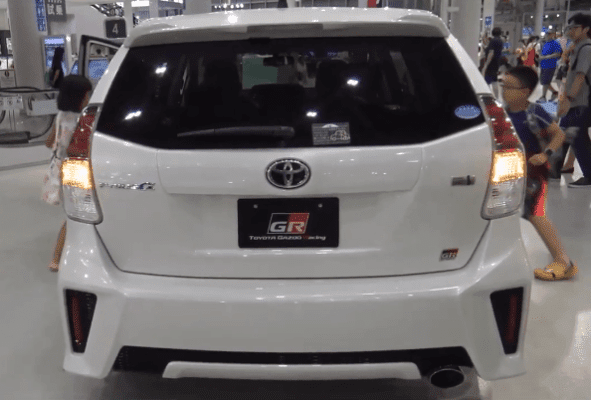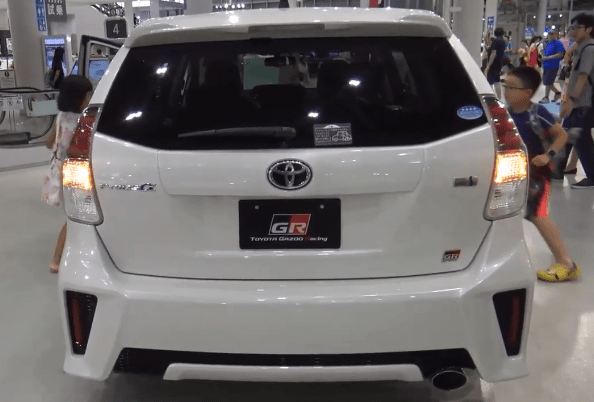 Interior design and features:
Toyota Prius 2020 offers accommodation to five passengers with full comfort and utility having power adjustable driver's seats and well sculpted front seat while the rear seats are also comfortable enough for tall passengers and it also offers twenty seven cubic feet cargo area carrying enough amount of luggage with you. It is different from previous model because it features advance seven inches touch screen for infotainment while the higher end trims are equipped with enlarged 11.6 inches touch screen. Cabin is made attractive with shiny black plastic trims made improved from previous model.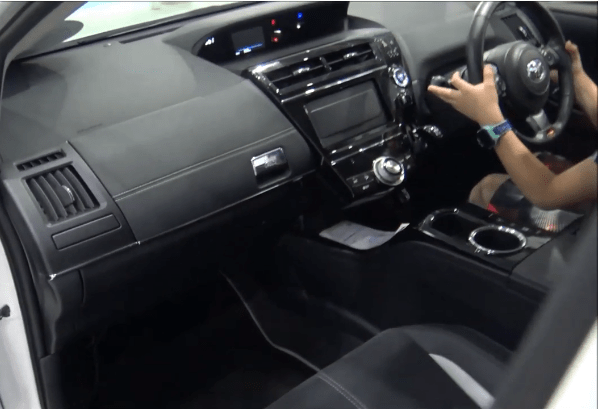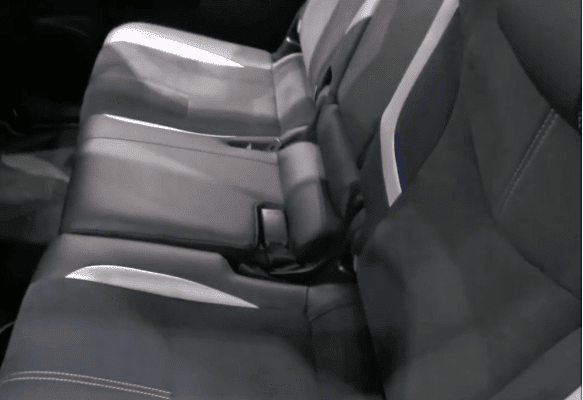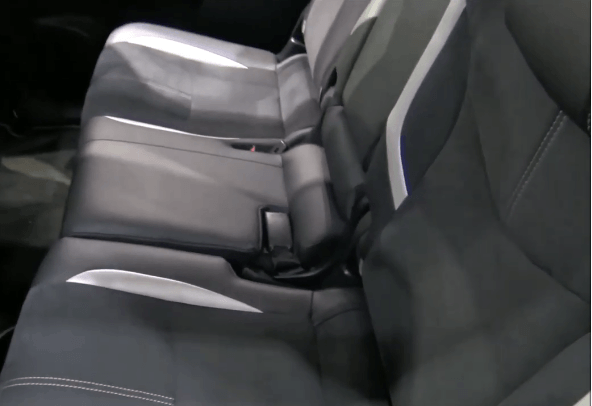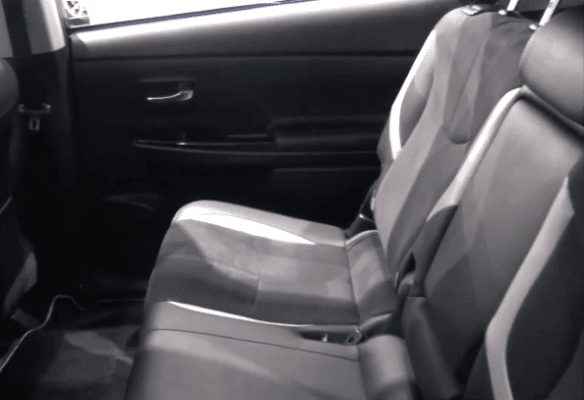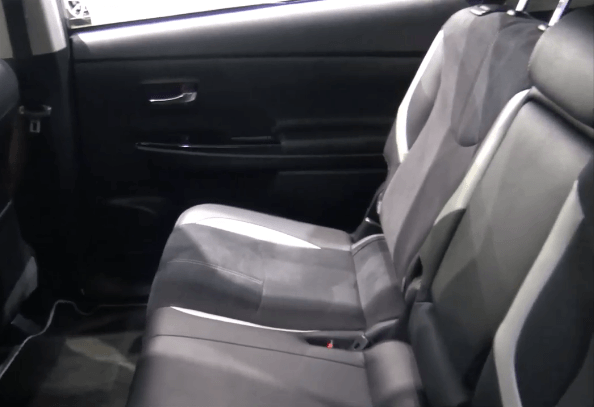 Cabin is equipped with heated front seats, climate control system, and dynamic radar cruise control, wireless charging system, rear dome light, digital instrumentation and power door locks. Toyota Prius has been rated five stars from National Highway Traffic Safety Administration as it features all latest safety measurements as standard forward collision warning alarm, emergency braking system, available self-parking , standard lane departure warning alarm, lane keeping assistance, tire pressure monitoring system, air bags, vehicle proximity notification system and Safety Connect system.
Major competitors:
Price:
Toyota Prius 2020 L ECO has a starting price of 24,325 US Dollars while LE has a starting price of 25,410 US dollars and comes with a warranty of three years or 36000 miles.