Toyota Probox | Mazda Familia Van
Sold in Pakistan = 2003-Present (As Import Model)
Generation = 1st (Discontinued) & 2nd (Present)
Toyota Probox Price in Pakistan =

20-45 Lac PKR

(As per Condition & Model)
Toyota Probox is a Japanese-built commercial van specifically manufactured for Japan since 2002 and received a major facelift in 2014 it was rebadged as Mazda Familia Van in 2018 and it then started its export to various parts of the world. Toyota Probox's latest model is now ready to deliver all over the world with slightly little changes and hybrid technology introduced which was not present in previous models while the vehicle is only available in front-wheel driving options. This modern commercial van is equipped with all the latest technology and features and it is available in three trims that include F, F extra, and F extra limited which differ in terms of different specs and features it delivers. All the trims offer both manual and automatic transmission so the trims will be further classified as Toyota Probox F automatic, Toyota Probox F Extra automatic, Toyota Probox F Extra limited, Toyota Probox F manual, and Toyota Probox F manual extra. It is a demanding commercial van because it has a spacious interior with fairly comfortable seating and reliable decent ride quality.
Engine, Transmission, & Performance:
It is powered by a 1.5 liter DOHC sixteen valve in a line 4 cylinder engine producing an engine power of 109 hp at 6000 rpm and torque of 141 Nm at 4400 rpm. As mentioned above it offers both manual and automatic transmission with a four-speed gearbox and is capable of getting an average mileage of eleven kilometers per liter with a fuel tank capacity of fifty liters and a top speed of 180 kilometers per hour. It will also be available in hybrid technology in which the engine will be coupled with a 1LM motor hybrid system. Strut-type coil springs suspension on the front axles and axle coils suspension on the rear axles controls the car smoothly with confident hand on control on bumps and tweaks while the braking system is also well efficient to make the ride easy in City Street and urban traffic. Steering control of this van is also good with rack and pinion hydraulic pump technology induced in it. The new model is made lighter than the previous models and it is made attractive to the customers because of its flexibility in its use as it can be used to accommodate large families or it can be used for some business purposes.
Exterior Design & Features:
This flexible modern van is 4195 millimeters in length, 1695 millimeters in width, and 1500 millimeters in height having a curb weight of 103 kilograms and a wheelbase of 2550 millimeters. The overall design is still boxy but it has been restyled a bit with a rectangular long nose front end having large-sized LED headlights and a black colored horizontal styled sleek grille with Toyota's logo imparted beautifully on it making a trademark to be enlightened among other competitors while the rear end is boxier with inward impact and crystal LED vertical taillights provided with automatic adjustment. Thirteen inches steel wheels with steel caps are still giving an antique impact but the limited packages offer more enlarged alloy wheels to give it an overall shiny appearance. It also features a remote boot, rear windscreen wiper, dual air inlets, and power side mirrors.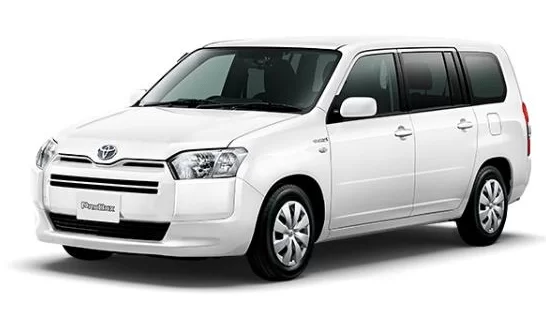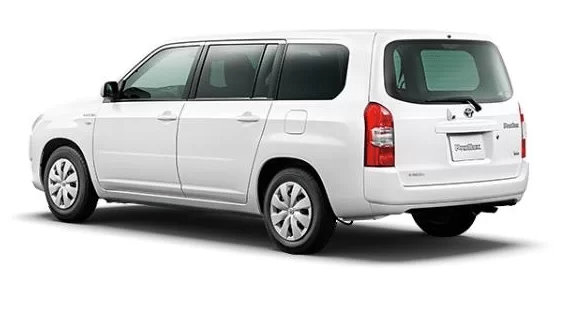 Interior Design & Features:
Toyota Probox is made for comfort and service by providing versatility and flexibility you will be needing to keep up with every type of situation and condition. A wide range of technologies has been provided in it to keep your journey relaxed behind the wheel. This is a five-door car with a seating capacity for five persons and equipped with comfortable enough cushioned seats to give you full ease during your journeys. It also possesses a large cargo area for carrying a large amount of luggage and the cargo area can be increased by folding the rear seats. A touch screen is mounted on the central console to give you infotainment while an instrumental cluster also aids you in driving. The cabin is equipped with a navigation system, automatic climate control system, USB connectivity, keyless entry, power door locks, tachometer, air conditioning, and heating system, front fog lights, adjustable steering, airbags, and noise insulation.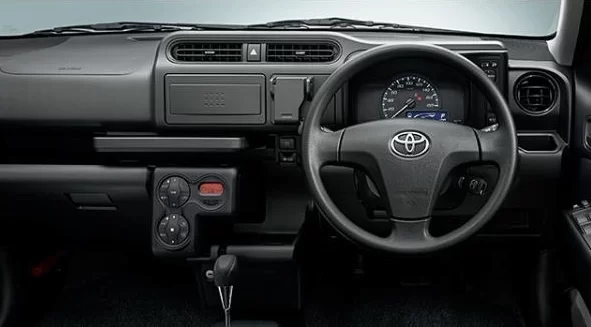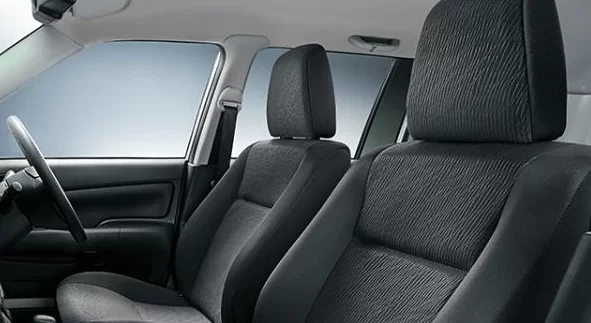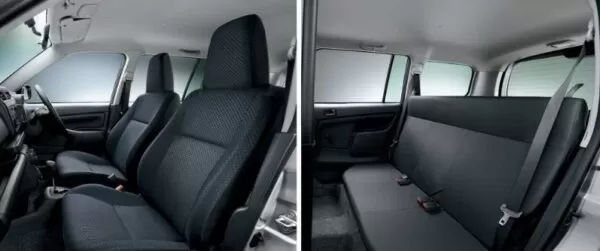 Major Competitors:
Major competitors of Toyota Probox will be the Toyota Hiace van, Toyota Sienna Minivan 2020, Ford Transit, and Mitsubishi Renault source van.
Price:
Toyota Probox four-wheel-drive van will have a starting price of around 19,800 US dollars while shipping charges are not included in this price and it will be an expensive car to have in our country where availability of spare parts will cost you a bit more expenses apart from importing it with extra charges from Japan. If imported to Pakistan it costs around 55 lacks for Hybrid Probox.