2020 Volkswagen e Golf 
Overall Ratings: 4 start Out of 5 (As per Different Sources)
Volkswagen e Golf was the first fully electric car introduced in United States of America in 2015 and afterwards in Europe too that put a high demand in automobile markets and it had undergone many up gradations till now with the 2020 model of e Golf improved lot providing you with generous amount of cargo area, wonderful driving experience, increased driving range and quick charging time of its battery. Volkswagen e Golf was discontinued officially in United States in August, 2019 thus 2020 model is also not available in United States but it continued its sale in other countries and 2020 version of Volkswagen e Golf has been launched and running successfully in China.

Trim Levels:
2020 Volkswagen e Golf is available in two trim levels that include SE trim and the higher trim named SEL Premium. SE trim is the base trim equipped with standard features but the SEL Premium trim is made better with latest infotainment system and leather upholstery. We will be discussing SEL premium trim of Volkswagen e Golf in detail which is not much changed from the previous model of 2019 and the driver's assistance programs are also given as standard in all trims of e Golf.
Power train, transmission and performance:
Volkswagen e Golf is run by a 100 Kw electric motor that is backed by 35.8 kilowatt hour lithium ion battery which can be charged from both 120 volts outlet and 240 volts outlet. 120 volts outlet charges the battery to 100 percent in 26 hours and the 240 volts outlet charges it to full in just six hours. Driving range of 2020 e Golf is improved from previous model giving you a mileage of 144 miles WLTP cycle tested range in London and Brighton. Actual range can vary from the given values due to difference in driving and charging habits.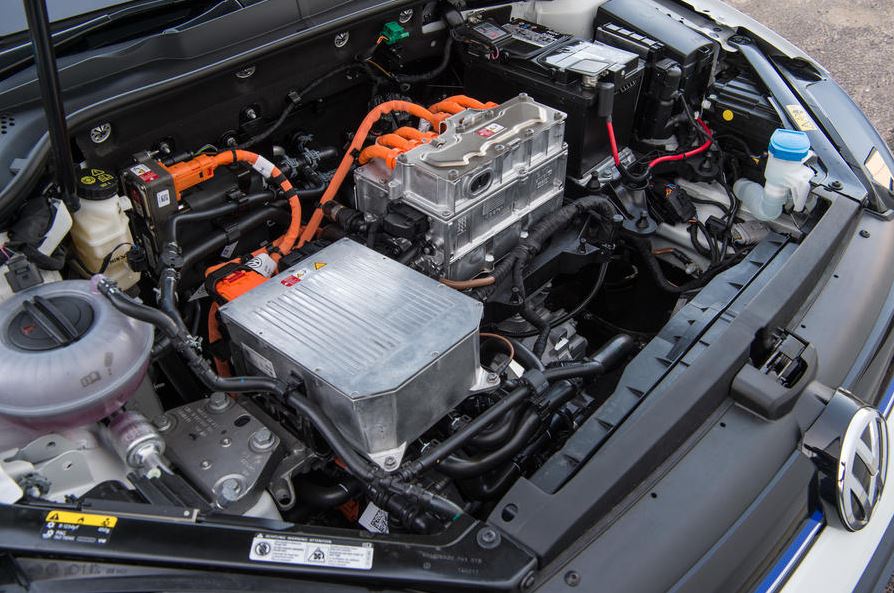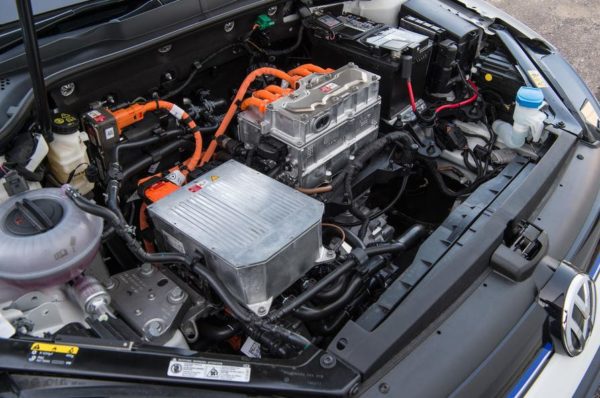 Driving Dynamics:
 The battery of this new model is heavier than the previous model that gives you a power train revolution and regenerative braking system is also improved by adjusting throttle accordingly. It gives you the feature of three driving modes including the normal mode, sports mode or the Eco plus mode those works according to your needs while eco mode also help to conserve battery for better range. It can accelerate to 50 miles per hour in 6.9 seconds or take 9.6 seconds to reach 62 miles per hour which is much quicker than the previous model which takes 10.4 seconds to hit 62 miles per hour.
Exterior design and features:
The design of new Volkswagen e Golf is endlessly iconic having a hatchback appearance with a sleek front end that features sleek headlights given with daytime running lights and its exterior is fully equipped with heated equipment's like heated washer nozzle that will make the windshield clearer by washing it with washer fluids in cold weathers. The panoramic sunroof can be tilted to add sun light in the cabin brightening your journeys while tail lights are eye catching to stop your gaze from all angles and the sixteen inches split V rims alloy wheels matches the real bold design of e Golf.
Interior design and features:
As already mentioned above SEL trim features faux leather covered seats that gives you maximum comfort in your journeys and accommodates five adults comfortably. The position and height of both front seats can be adjusted manually by control switch that ensures passengers comfort and relaxation. The 23 cubic feet of cargo area is sufficient enough to carry five suit cases with you. The SEL premium trim features 9.3 inches touch screen display fixed on dashboard for infotainment that comes with Android Auto and Apple Car play interface along with eight speakers giving you good sound system.
Safety features of 2020 Volkswagen e Golf are updated to minimize damage and ensure safety providing you with rear view camera, safety cage that distributes forces from drivers and passengers, intelligent crash response system that will switch on hazard lights, closes the fuel pump and unlock doors in case of collision, automatic post collision braking system, tire pressure monitoring system, adaptive cruise control, air bags and forward collision warning alarm.
Major competitors:
2020 Volkswagen e Golf gives a tough competition to Chevrolet Bolt, Nissan Leaf,  Kia Niro,  Kona Electric and Tesla Model 3.
Price:
SEL premium trim of Volkswagen e Golf has a starting price of 40,000 Canadian dollars giving you limited warranty for three years or 36,000 miles driven with no complimentary service charges.