2020 Nissan Leaf
The Nissan Leaf was debuted in 2010 as an electric hatchback and reached a worldwide sales of up to 400,000 vehicles till March 2019. Nissan has launched an all-new version of Leaf for the year 2020 which unquestionably has improved design and has increase driving range which is adequate for urban and suburban areas while cold and warm weathers do not put any effect on its driving range. 2020 Nissan Leaf has been introduced with many new updated features that includes latest  driver's assistance program bundled with emergency braking, automatic adjustable high beam headlights, blind spot detection and pedestrian detection alarm while an improved infotainment system is also provided in all new 2020 Leaf. The previous models of Nissan leaf was equipped with five and seven inches touch screen display for infotainment while the all new model has an updated eight inches touch screen display for infotainment.
Trim Levels:
2020 Nissan Leaf is available in five trim levels that include S trim, SV trim, S plus trim, SV plus trim and SL Plus trim. S plus trim is most demanding trim because it gives you longest driving range and bundle of standard features in a very affordable price as compared to other trims.
Engine and Power:
It is an all-electric hatchback powered by a 160 KW motor run on a 62 kwh battery producing a horsepower of 214 hp while 147 hp horsepower is generated by a 110 kw electric motor that gets it power from a smaller 40 kwh battery. Its battery can be charged by 120 volt or 240 volt outlet in a very short time and a fully charged battery can run continuously for 7 hours.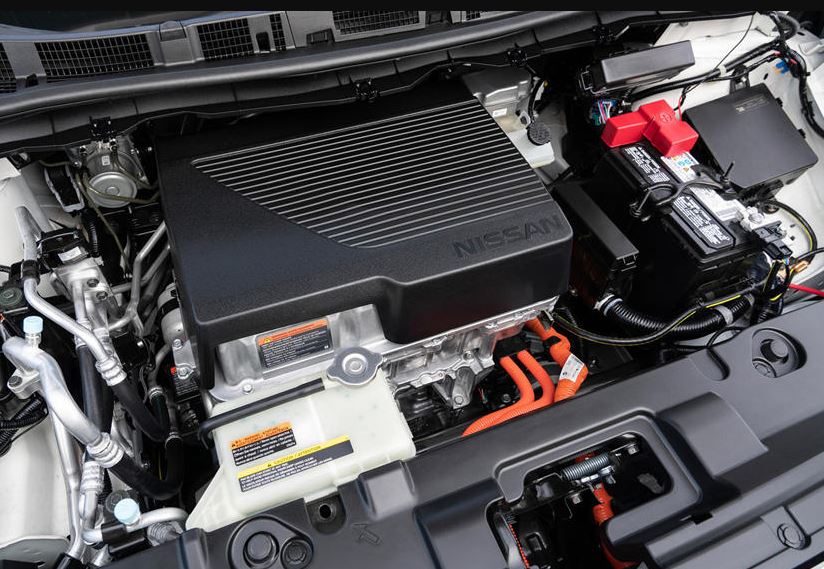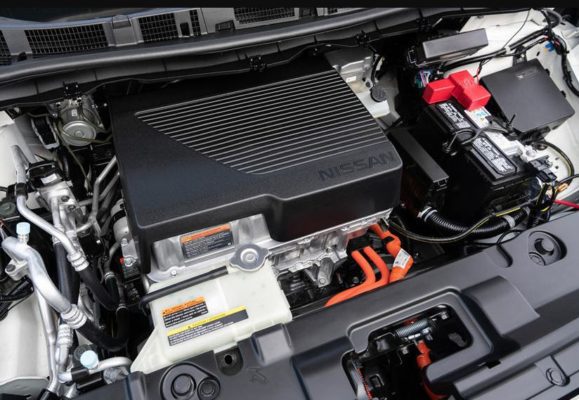 Driving Dynamics:
Nissan Leaf is a fun pack to drive letting the twists and turns of the car a fun creating low central gravity avoiding body roll giving you smooth ride quality. The 40kwh battery gives us a driving range of 150 miles while 62kwh battery provides us a driving range of 226 miles. Driving performance of 2020 Nissan Leaf is much improved as compared to previous models giving us quicker acceleration taking only 7.4 seconds to hit to 60 miles per hour while pedal response is also very impressive allowing drivers to lift off throttle toggling back and forth applying smooth brakes. It gives you the feature of different driving modes to be selected as per your requirements for example you can chose between normal mode, Eco mode and pedal active mode.
Exterior design and features:
2020 Nissan Leaf design is much improved from last two years having blacked proportions and bug like look. It has a longer more cluttered hood which has a floating design while sleek lines run all along the vehicle. Its aerodynamic design gives you an efficient ride while front grille holds Nissan trim piece beautifully encrypted on its front and square housing brilliant LED headlights dazzles from every angle. Rear end also holds floating roof and eye catching LED tail lights while 17 inches aluminum alloy wheels completes the sleek design of Nissan Leaf.
Interior design and features
Interior cabin of all new Nissan Leaf holds driver centric design having bold touches with distinctive central console that has a floating eight inches touch screen display mounted on it while a center stage is there to keep your phones while driving. Push start button gives you maximum convenience within reach to start the car and two USB ports gives you the facility to charge your phones.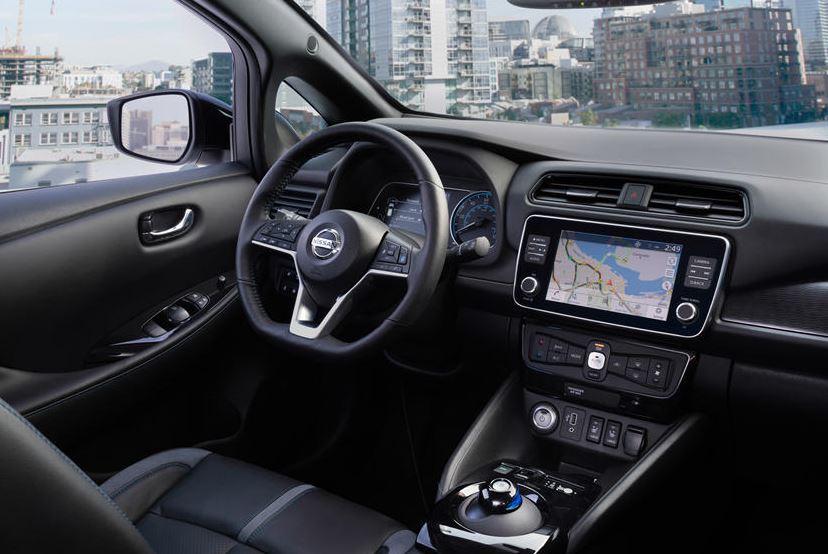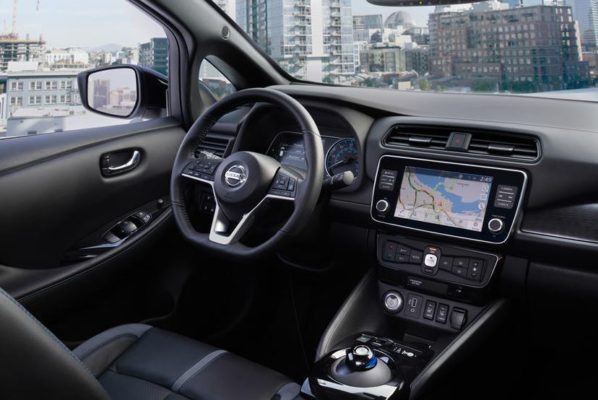 You will be provided with leather covered seats given with heating technology on front and giving accommodation to five adults. Premium audio system fulfills your entertainment by giving you concert sound quality in the cabin. It gives you a cargo area of 30 cubic foot sufficient enough to carry your luggage while it can be further increased by folding rear seats. SAFETY FEATURES of this all new Nissan Leaf include adaptive cruise control, pro pilot assist, automatic emergency brakes, blind spot detection and advanced driver's assistance programs.
Major competitors:
Volkswagen eGolf, BMW i3s,Chevrolet Bolt EV, Tesla Model 3, Hyundai Kona EV and Kia Niro EV are giving tough competition to 2020 Nissan Leaf.
Price:
Price of 2020 Nissan Leaf ranges from 32,525 US to 44,825 US dollars giving you the warranty for three years and battery warranty of eight years with no complementary services of maintenance.