Mercedes Benz S Class (2016-2020)
Sold in the USA: 2016-2020
6th Generation
Mercedes Benz S Class Price in the USA in 2020:
S 450 4MATIC Sedan

 Starts at:

$98,245

S 560 4MATIC Sedan

 Starts at:

$108,445
S Class of Mercedes Benz has already been the pinnacle of luxury and fine engineering for so many decades and it continued its tradition in the previewing 6th generation model which is revealed at the Frankfurt Motor Show 2019 and displayed as the new flagship of Mercedes Benz S Class has the gorgeous EQS concept. Chairman of Mercedes OLA KALLENIUS briefed that the latest model of S Class will be at the vanguard of the automotive industry. It will be offering three autonomous driving systems. S Class 7th generation spied on roads of Germany that have less disguise letting us see the pop-out handles of doors, a large-sized wheelbase, and available as both coupe and convertible body styles. The present 6th generation is available in two trim levels including S Class Sedan and AMG S class Sedan. Mercedes Benz S Class is available all over the world and the price is kept fairly competitive as compared to its rivals.
Engine & Power of S Class:
S Class Sedan has two engine options, either  (S 450 4MATIC Sedan) powered by an Engine 3.0L Twin Turbo Premium Unleaded V-6 engine with mild hybrid drive and electric auxiliary compressor generating a horsepower of 362 horsepower @ 5500 rpm with maximum torque of  369 lbft @ 1600 rpm while the other (S 560 4MATIC Sedan) with Twin Turbo Premium Unleaded V-8 engine that generates 463 horsepower @ 5250 rpm with 516 lbft torque @ 2000 rpm.
Further Two variants:
AMG S Class Sedan also has further two variants that including the AMG S 63 Sedan that is powered by four liters AMG V8 biturbo charged engine that produces a horsepower of 603 hp at 5500 to 6000 rpm and torque of 664 pounds-feet at 2750 to 4500 rpm and the other variant is AMG S 65 Sedan that is powered by six liters AMG V12 turbocharged engine generating power of 621 hp and torque of 738 pounds-feet.
Acceleration & Driving: 
 The  S 450 4MATIC Sedan accelerates 0 to 60 miles per hour in 5 seconds while with v8 engine S 560 4MATIC Sedan accelerates 0-60 in 4.3 seconds. AMG Adaptive Sport Suspension offers you multiple modes to tune your extraordinary capabilities to meet your demands. The AMG Dynamic Select launches power out of corners handling with rewarding agility with its 4Matic rear wheel driving system. The biturbo engine of S Class raises efficiency, power, and pulse for maintaining balance in composure and confidence. The 75-liter fuel tank capacity will be giving an average mileage of seven kilometers per liter to twenty-two kilometers per liter.
Exterior Design & Features:
The S Class of Mercedes Benz is poised with athletic and elegant design when talking about its double-bar chrome grille with stardust tail lamps keeping the groundbreaking innovation and trendsetting style. The front and back will have eye-catching LED lights while the rear lights will have moving indicators and the side profile is spritely aggressive giving a mind-blowing appearance. Wheel size will be enlarged to twenty inches displaying bolder looks while the four-door body style will have larger exterior dimensions than before and the front fascia will have a new grille design, large-sized lower intakes, and a new headlight design.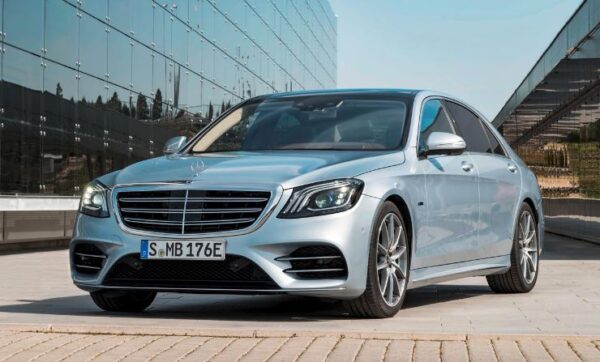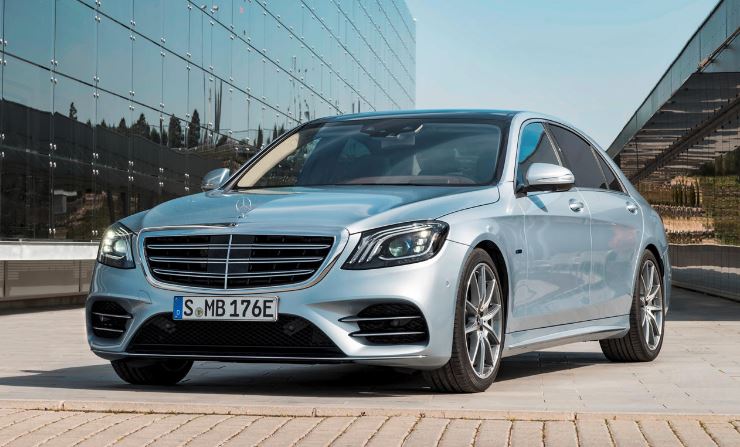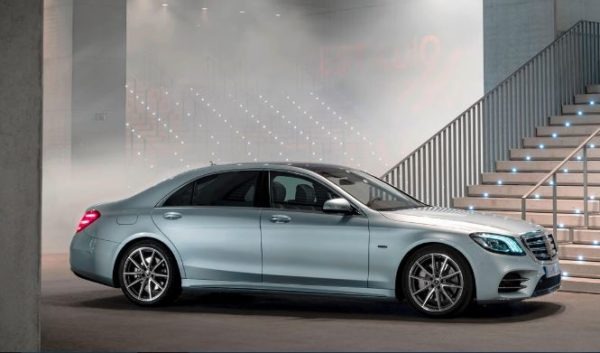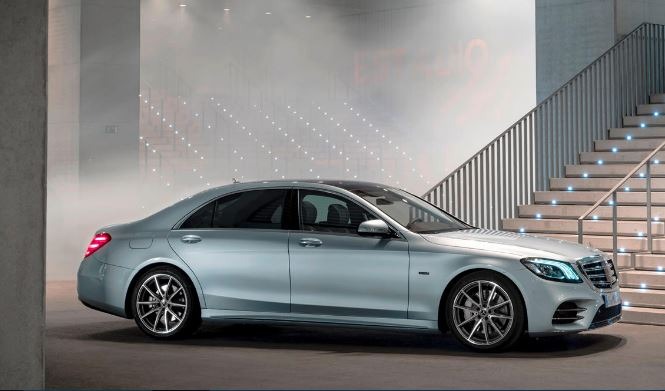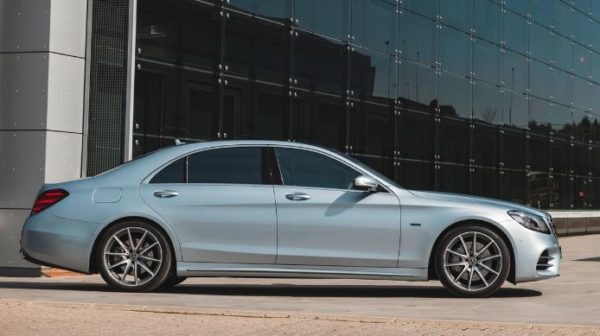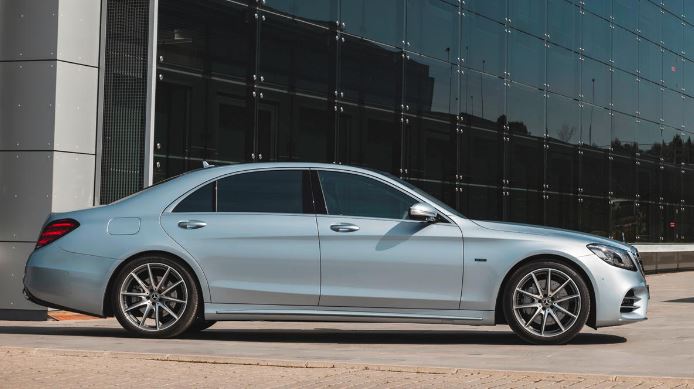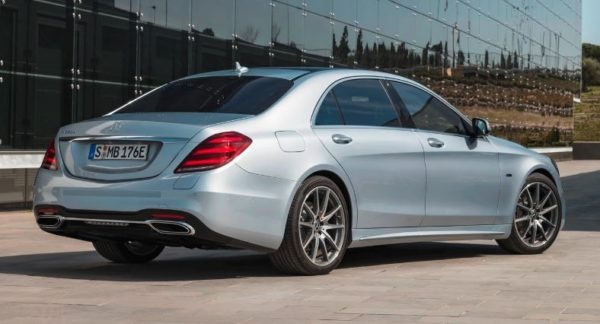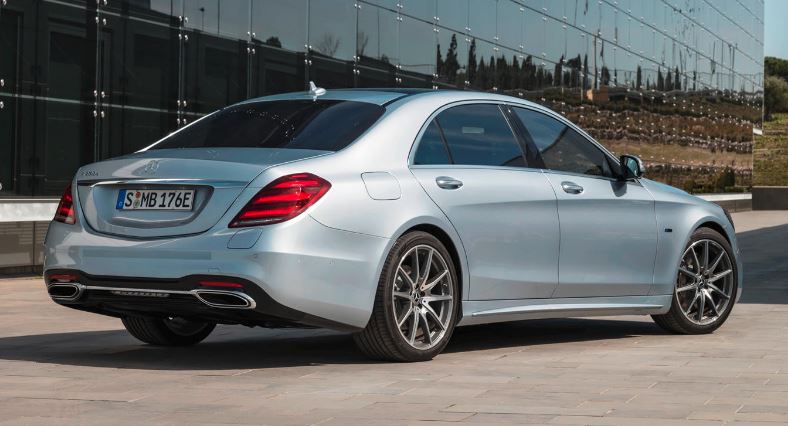 Interior Design & Features:
The latest model has more luxury than before having cutting-edge technology and expensive materials used inside the cabin. It will have new and rocking interior specs giving a generational changeover. The innovation will be introduced at the rear seats providing rear-seat infotainment goodies to rear passengers while the wooden, lacquer, or aluminum trims provide the ultimate deluxe luxury. It will be a four-seater car accommodating four passengers.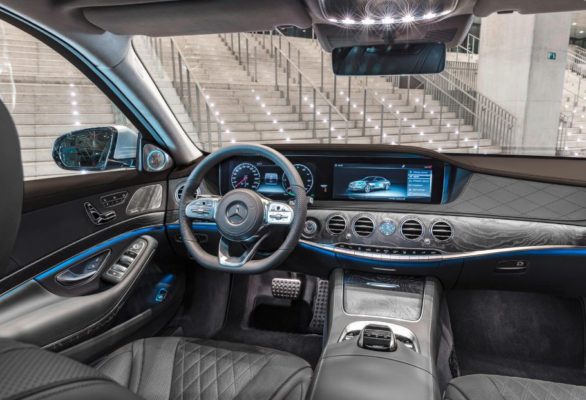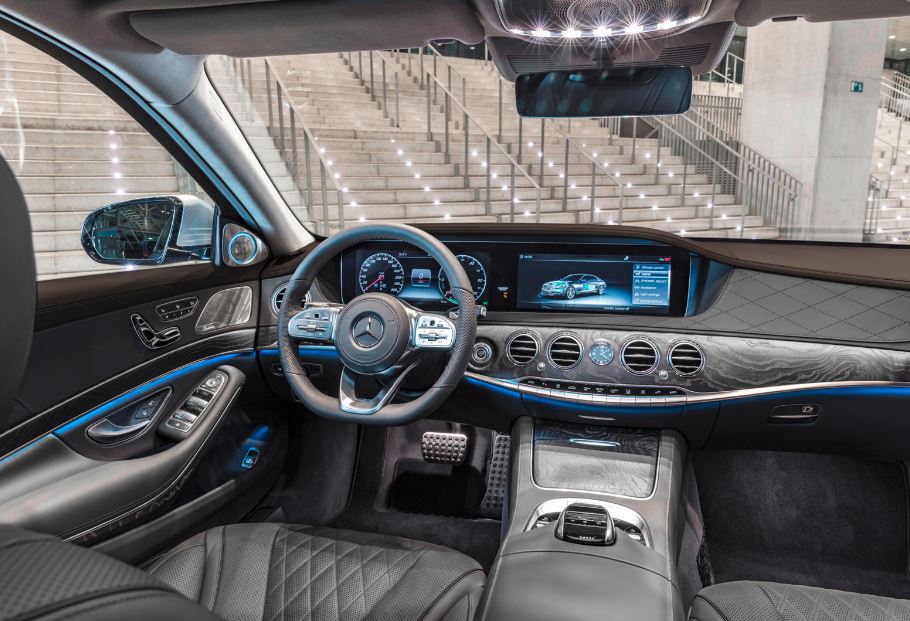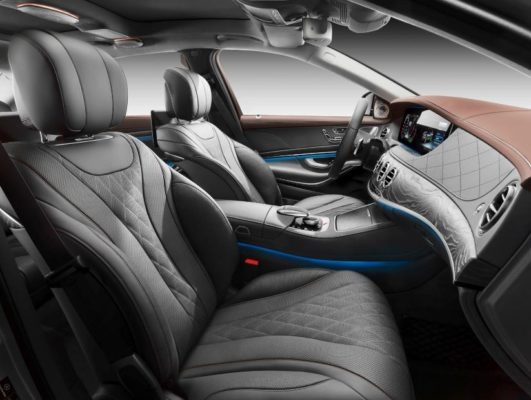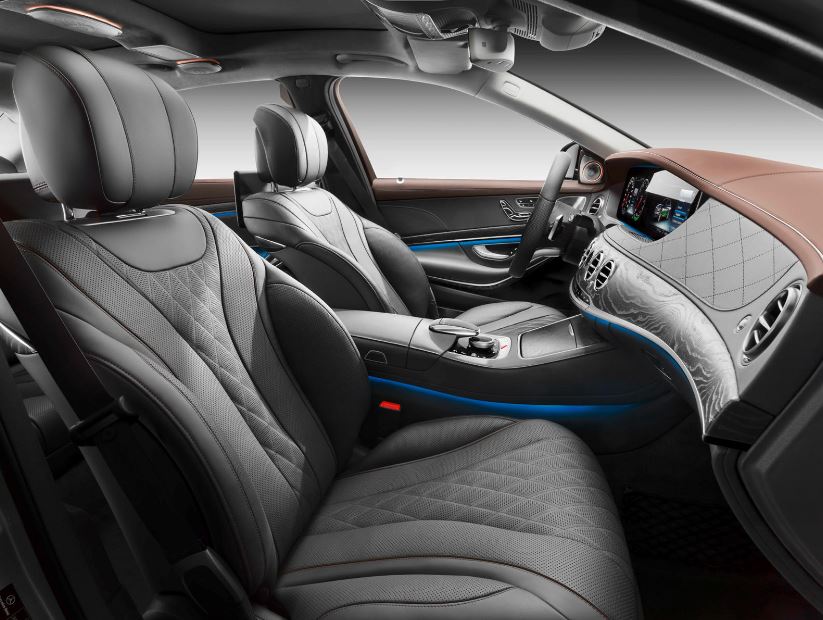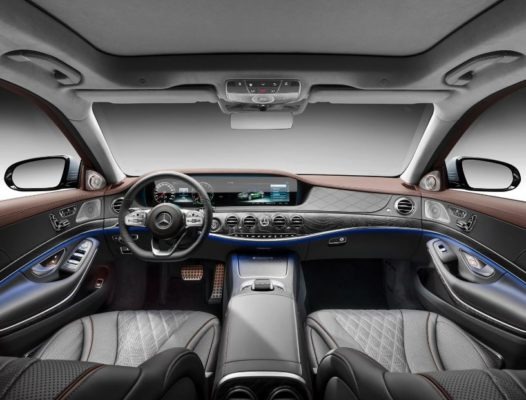 The infotainment system will be equipped with a head-up display, a digital cockpit for driver's assistance, and an MBUX system having controls on the steering wheel too. It will offer three-level capabilities of higher-level autonomy and offers features like Distronic active cruise control and active steering assistance, navigation, MAGIC BODY CONTROL that provides suspension which will scan the roads with a stereo camera, wireless charging, climate comfort, fragrance system in the cabin, massage system, ambient cabin lighting, nine-speed automatic transmission and up to date safety features.
Major Competitors:
Some of the biggest competitors to Mercedes Benz S Class are; Audi A8, BMW 7 Series, Porsche Panamera, and Maserati Quattro Porte.