Suzuki Kizashi
Status:

Discontinued

(Worldwide: 2013, Pakistan 2017)

Last Pricing in 2017:

50 lacks PKR

Sold in Pakistan = 2015-2017
Generation = 1st
Suzuki Kizashi is one of the Most Expensive cars of Suzuki in Pakistan. It almost has everything that we see in luxurious cars. Having a powerful engine of 2500 cc, Leather Interior, Power Steering, Power Windows, 4000 Rpm torque, and a lot of Other Functionalities that anyone can dream or Imagine. Its price is quite high for Pakistanis but not a big problem for Business men. Available in Different and beautiful colors. Look Fantastic and give a fantastic performance with automatic transmission.  If we check out its performance and its output It gives a peak torque of 230 Nm @ 4000 Rpm and Max out of 6500 Rpm at 131 KW. Safety is well equipped with ventilated disc and disc brakes for front and rear. Give a supportive and luxurious look. overall is a nice car.
Suzuki Kizashi Detailed overview & Review:
Kizashi the Most expensive vehicle of Suzuki Company was having quite disappointing history before launching in Pakistan. Worldwide this Mid size Sedan car was first unveiled on October 21, 2009, and also become the first car of the company that reached the European markets as well to compete with the big brands but after unveiling in 2009 this un-lucky vehicle despite having great features, the great design ended its life in 2013 (within next 4 years) and also considered as bad luck by Suzuki company without any successor. After discontinuing in international Market in 2013 Suzuki introduced this vehicle for Pakistan in 2015 with the price tag of 5 million PKR and here in Pakistan instead of local manufacturing this vehicle, Suzuki imported the unsold CBU units from Japan and sell Kizashi Without warranty as well. This was the decent and comfortable ride with impressive build quality but despite of having all this Kizashi didn't made any impact in the Market.
Trim Levels:
Suzuki Kizashi made available with four trim levels including Base, SE, Sport GTS and Sport SLS while all the trims equipped with same engine configuration of 2.4 liter and standard FWD drive system while all-wheel Drive system as optional.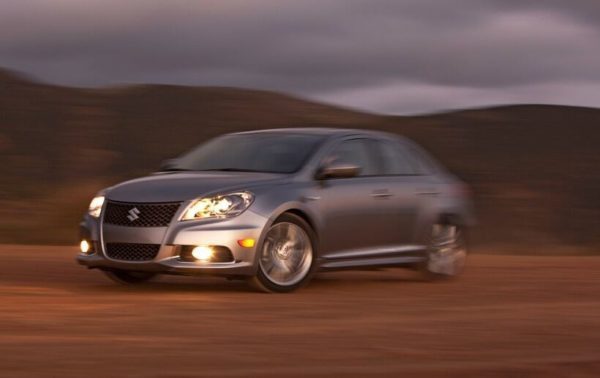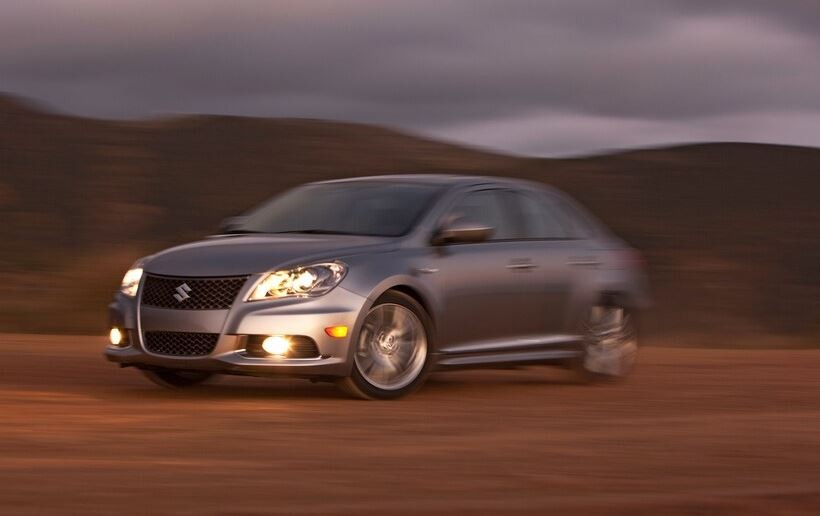 Engine and Power:
Suzuki Kizashi is equipped with one engine only which is 2.4 liter 4 cylinder 16 valve engine that produces 178 horse power @6500 rpm with torque of 230nm@4000 rpm. This front-wheel vehicle is paired with either 6 speeds Manual or CVT transmission.
Driving Dynamics:
Top speed of Suzuki Kizashi is 180 Kilometer per Hour while it takes 8.3 seconds to accelerate from 0-100 km/h. it is not a lightweight vehicle that impacts its performance as well while the steering response is not much good. Fuel economy of the vehicle is really competitive and it do 100 km combine in just 7.9 liters that makes it achieve 12-13 km/L fuel economy. Sport trims of the Kizashi have better steering response with a little stiff ride.
Exterior Design of Kizashi:
Kizashi is one of the best-Designed cars by Suzuki Company that was made to compete against vehicles like the Honda Accord and Toyota Camry. The exterior of the car is attractive having a well-proportioned design and curvaceous lines; Front of the vehicle is composed of a beautiful curved trapezium-shaped grille, big bold headlamps, and vertical lines in the front bumper housing fog lamps. Front of the Kizashi has strong stance while rear side of the car have curving boot lines, highly visibly big bold tail lights and character full dual exhaust outlets. 17 inches alloy wheels are standard in Kizashi those create less noise to enter inside the cabin. The overall exterior of the vehicle is good moreover Suzuki Kizashi is also the car that exceeded Japanese government regulation in terms of exterior designing.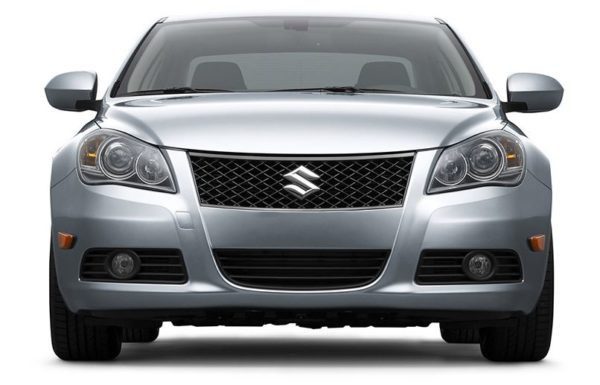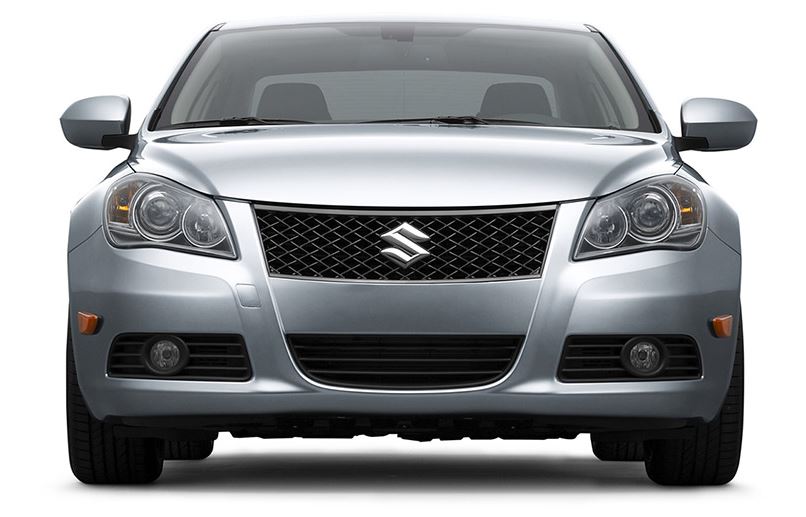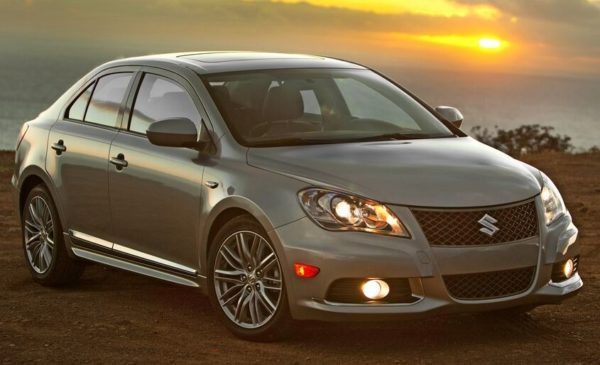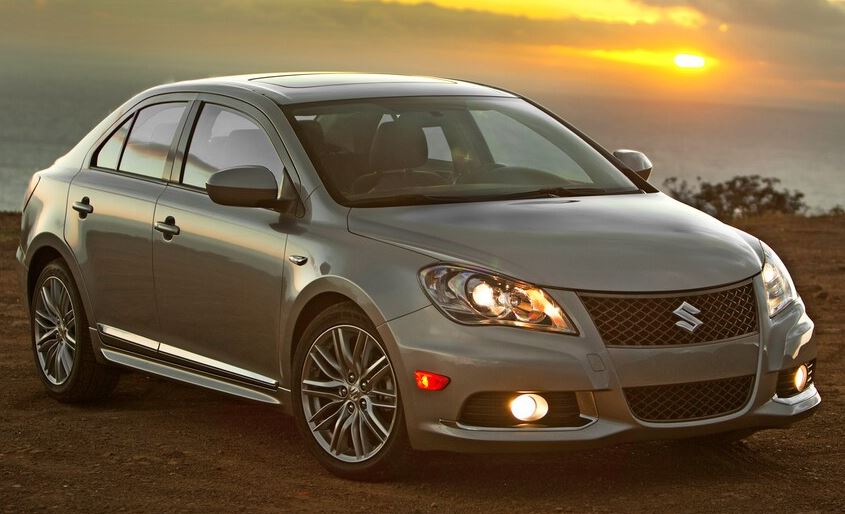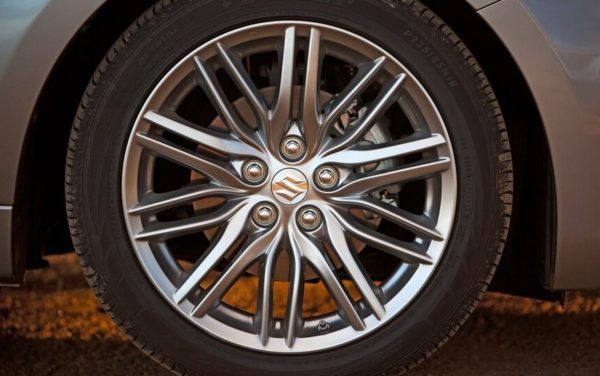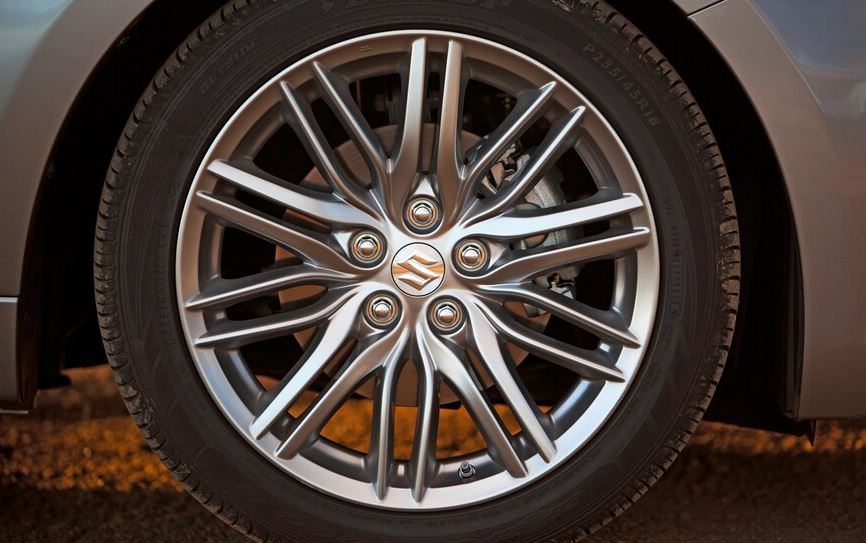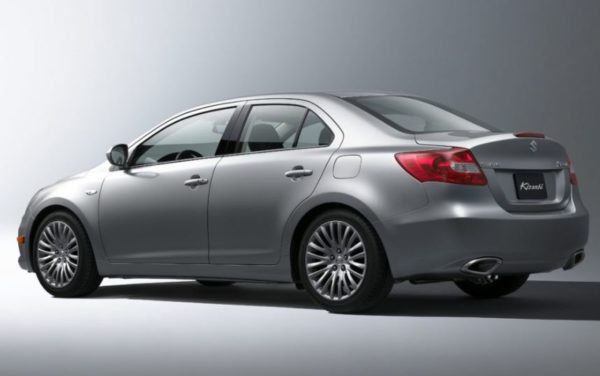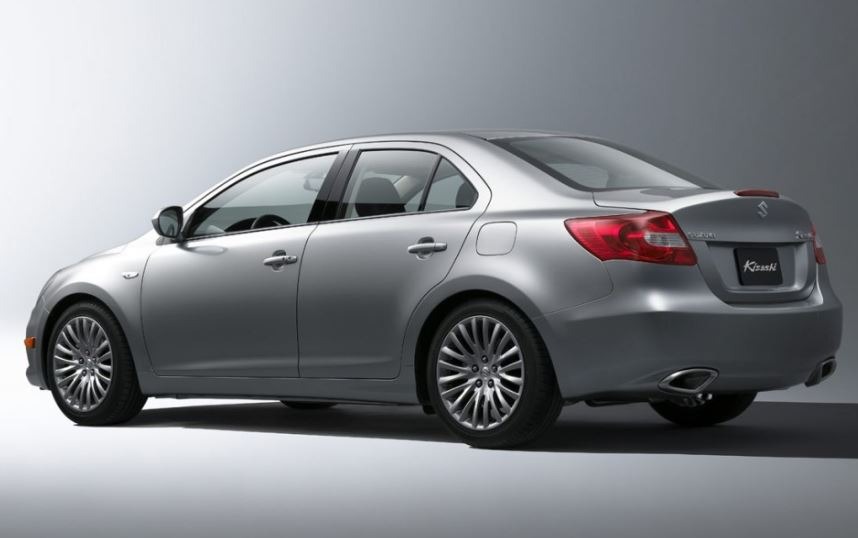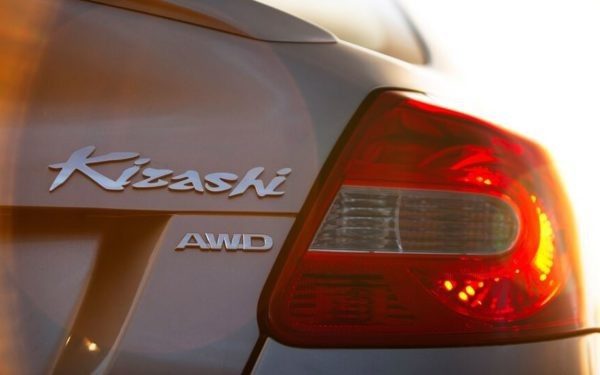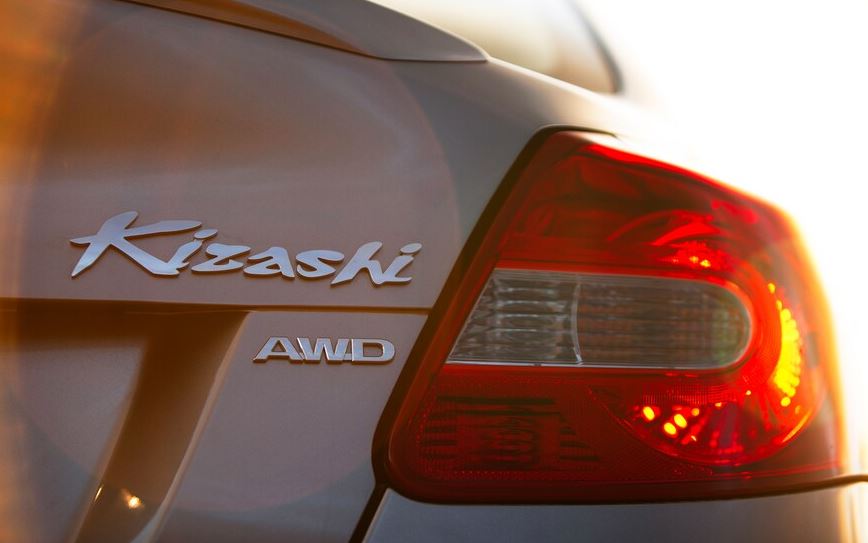 Interior design and features of Kizashi:
Suzuki Kizashi offers an excellent packaging of feature-rich luxury, style and beauty; Just like the exterior, interior of Kizashi is well equipped and of high quality, having leather seats, well-padded leather doors with good aerodynamics and comfort levels. 7 inches infotainment screen is standard and Kizashi was the first car of Suzuki (in Pakistan) that was equipped with the infotainment screen but as per reviews that were outdated and aftermarket or afterthought as well. Other standard features inside Suzuki Kizashi include; push start button, multi-function steering wheel, power-adjustable seats, and leather upholstery. The front seats of the car are enough comfortable with sufficient head and leg room while on the rear side it is a little tighter despite having a big body size but 460-liter boot space with split fold able rear seats is enough to carry your lot of luggage.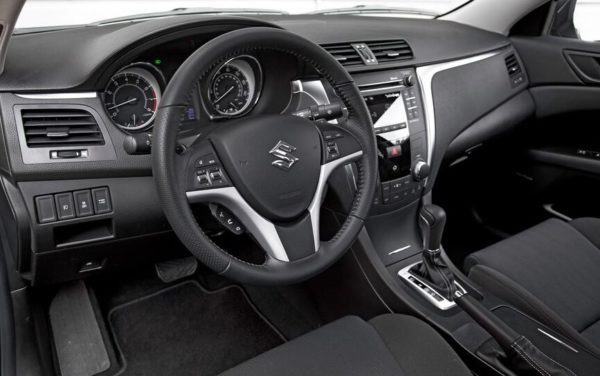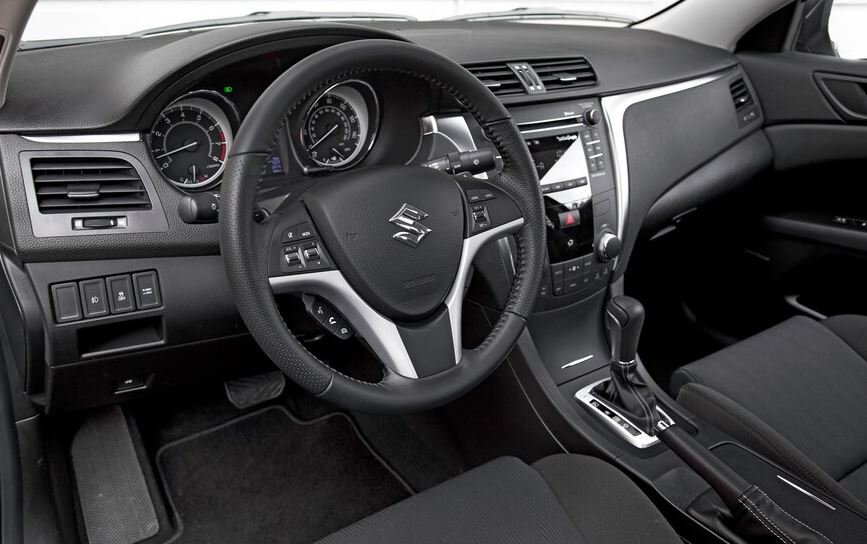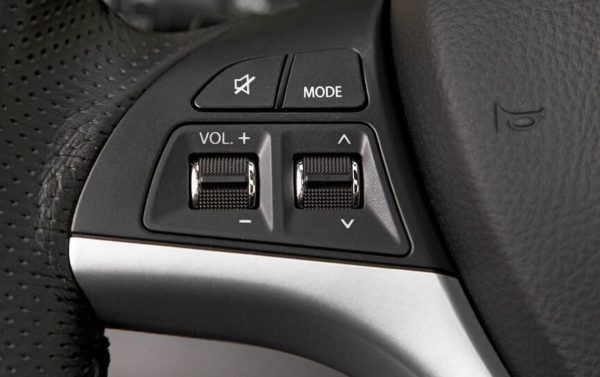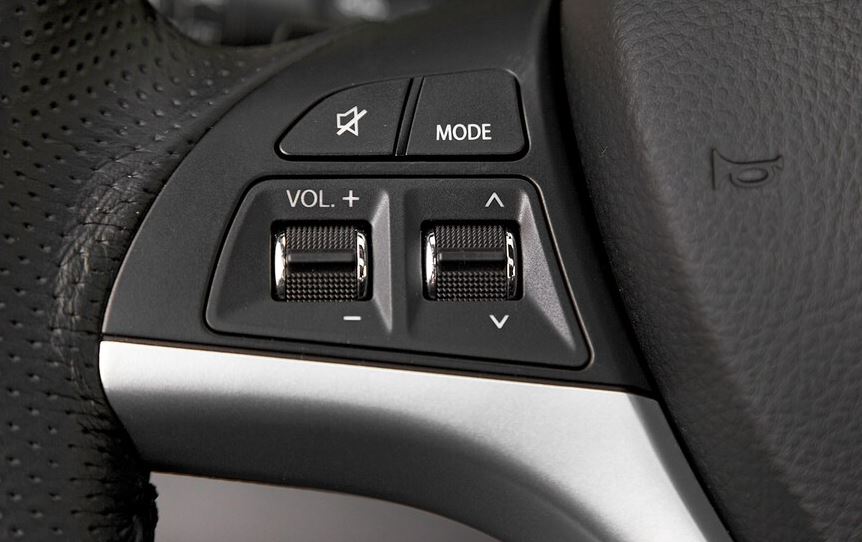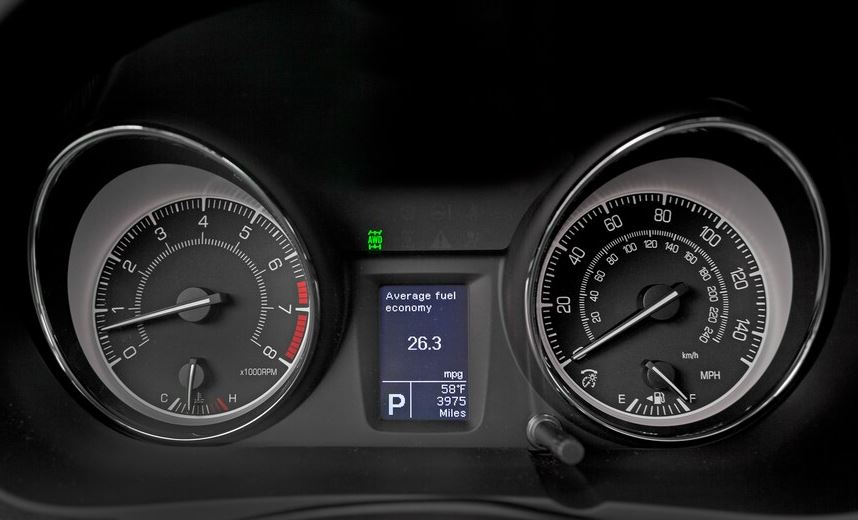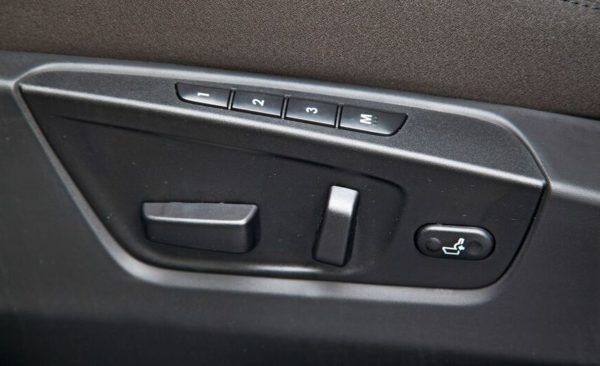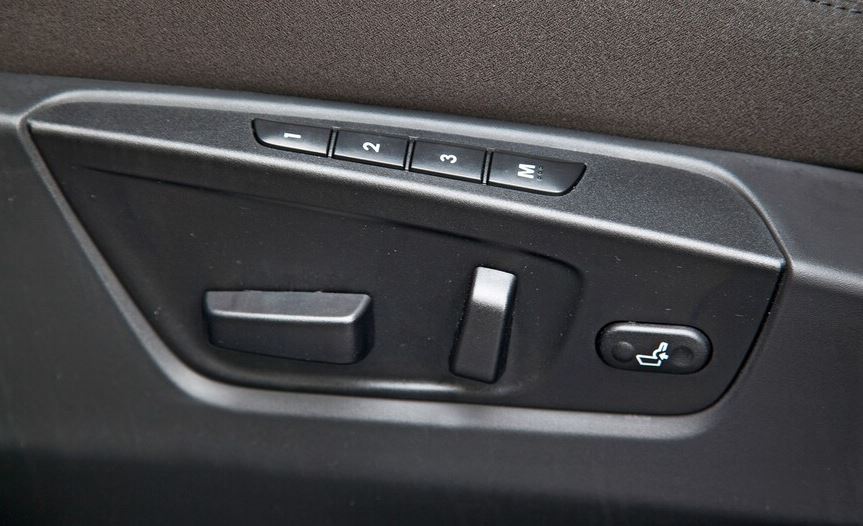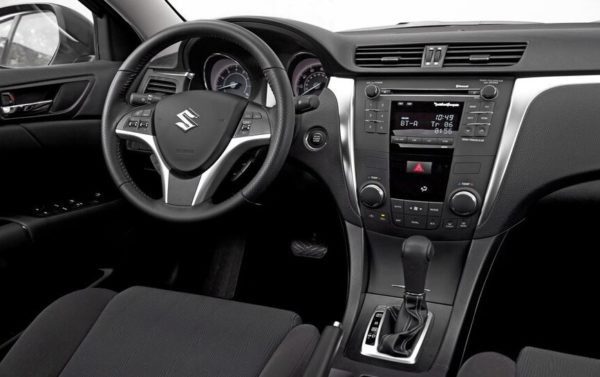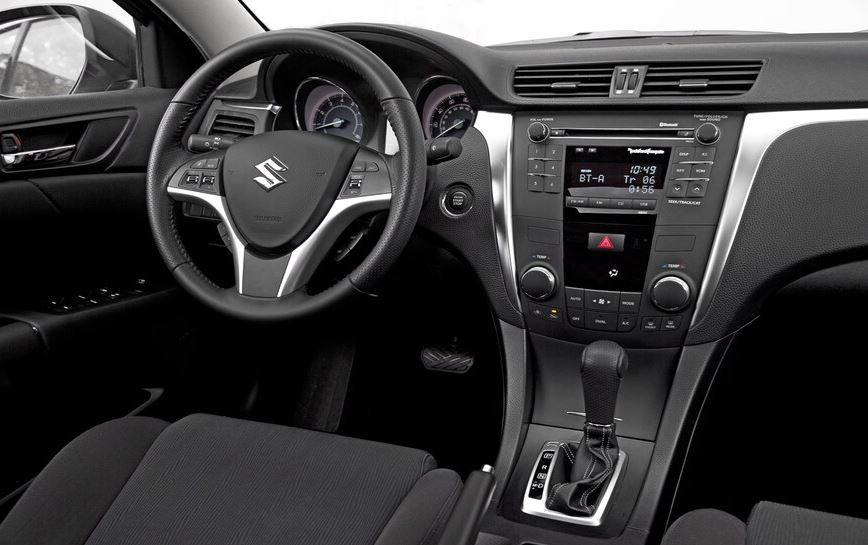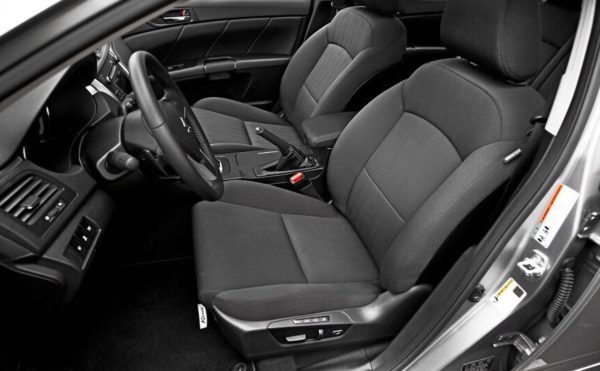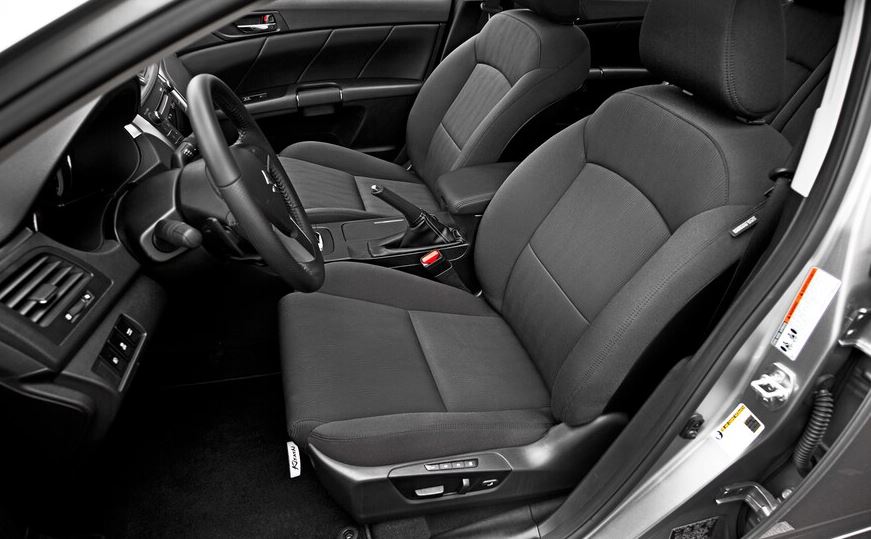 Safety features:
Suzuki Kizashi received 5-star ratings for its safety and is equipped with features including; anti-lock braking, traction and stability control, front and rear side airbags, full lengthier side curtain airbags, enhanced stability control system.
Major Competitors:
BMW 3 Series, Audi A4, Mercedes C-class, Honda Accord, Toyota Camry, Audi A3, Civic Turbo
What does make Suzuki Kizashi a failure? :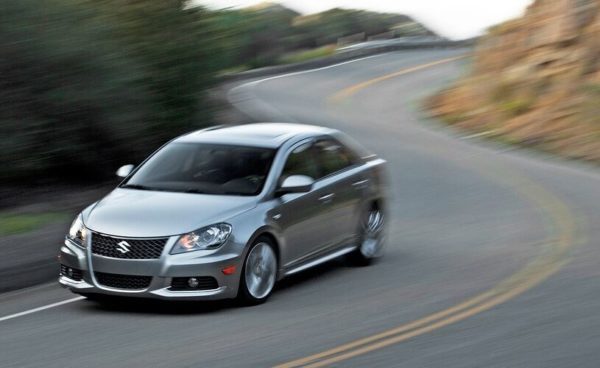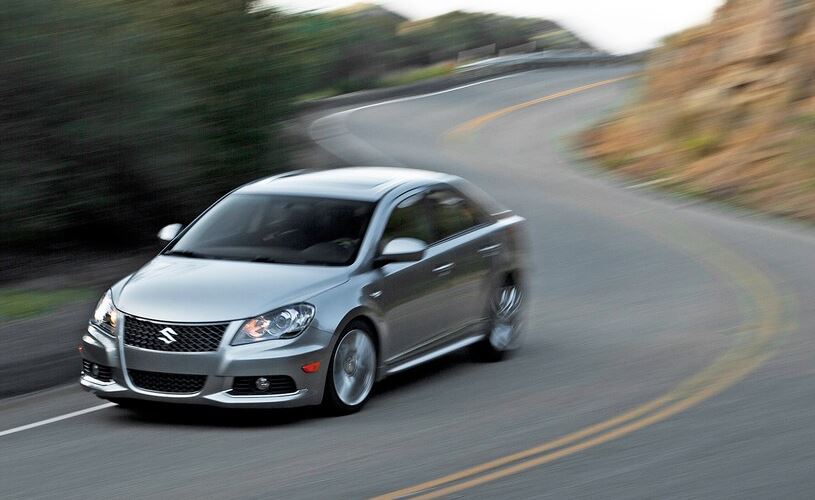 Suzuki Kizashi won Auto Pacific Annual vehicle satisfaction award in 2010 and 2011 as well as 2 motoring awards in Newzeland but despite of all these Kizashi failed in all the markets due to the following reasons.
in 2012 Suzuki Recalled its Many CBU's due to Spiders that may weave a web into evaporation canister causing it become blocked and creating excessive negative pressure within the fuel tank and could become a reason of Crack and catch fire.
Suzuki Kizashi was available with only one engine option that is 2.4 liter while the competitors of Kizashi like Toyota Camry have multiple engine options from 2.5 liters to 3.6 liters.
Suzuki was always known as a major producer of small cars and this Brand perception of Low budget cars with fewer features ruined Kizashi's whole.
the outdated infotainment system and Interior design (consisting of old Japanese design)
Absence of Modern features like AEB, Blind Spot Monitoring, Rear Traffic alert, etc
In India and Pakistan Suzuki should have to introduce Kizashi with 1.8 to 2.0 liter engine that should help it to save taxes as well as helped out to set affordable price tag.
an outdated discontinued vehicle without warranty in Pakistani Market.
In Pakistan when Kizashi was launched a lot of better option vehicles by other Competitors was easy to import in the price tag less than 4 million including Audi A3, Civic 1.5 T, BMW and Mercedes.
In India Suzuki Kizashi phased out within next 2 years and even being offered with free Maruti hatchback by dealers.