Suzuki Mehran (1988-2019)
Sold in Pakistan = 1988-2019
1st Generation
Status:

Discontinued

from 2019
Suzuki Mehran price in Pakistan Last 2019: was 923,000 PKR
Suzuki Mehran VX is a small and cheap car produced by the Suzuki company. It is a hatchback small car with an Overall length of  3300 mm and an overall width of 1405 mm. The engine is four-stroke with 3 inline cylinders and has a piston displacement of 796cc. which produces the power of 4o Horsepower. Having manual transmission. Suzuki Mehran is ruling the market for about 10 years because there is no car present in Pakistan that is this cheap. Suzuki Mehran Vx has nothing changed just the engine is Euro II and blue-tinted headlights. Suzuki Mehran VX 2016 didn't have an Air conditioner and no extra features. Just a simple car big thing is it's a cheap and economy car. There are four versions of Suzuki Mehran available which include Suzuki Mehran Vx, Suzuki Mehran VX CNG, Suzuki Mehran VXR, and Suzuki Mehran VXR CNG.
Suzuki Mehran Details overview & review:
Suzuki Mehran most known vehicle in Pakistan as well as the most sold car by Suzuki Company in Pakistan. This small affordable hatchback car is in Production since 1984 and for the first time, was introduced in 1989 for the Pakistani market. As the Suzuki Mehran production is halted by the company in 2019 and finally discontinued in the same year by the company after 30 years, all thanks to new competitors that arrive recently including united Bravo and Prince pearl. Suzuki Mehran remained in its 1st  & 2nd generation throughout its life and the quality kept declining with every passing year in 2019 by discontinuing the Mehran Suzuki introduced the 8th generation Suzuki Alto with a price tag of 14-15 lacs Pakistani Rupees.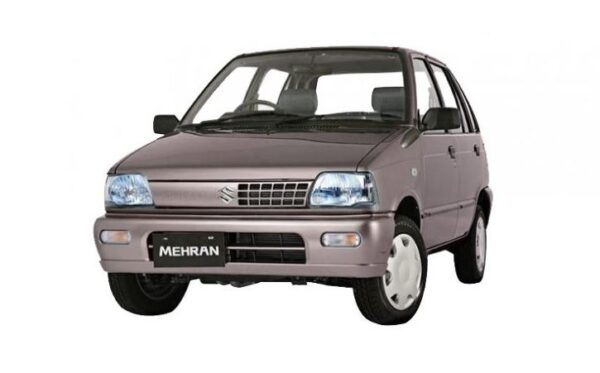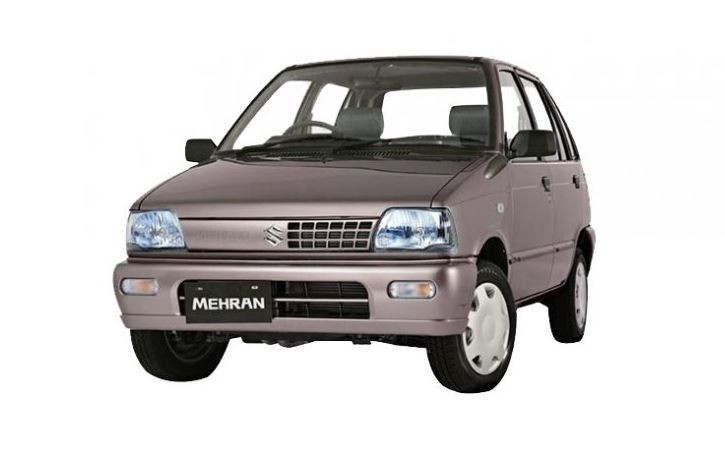 Trims & Versions:
As the car is discontinued but the demand is still high in the market, 2019 year models of Mehran are still selling for not less than 9 lacs Pakistani Rupees which clearly defines the market value of the car. Throughout the life span, Suzuki Mehran remained available in 4 trims without any updates including 2 petrol and 2 with CNG.
Suzuki Mehran VX:
Without the feature of an Air conditioner and heater
Suzuki Mehran VXR:
With the feature of an air conditioner and Heater
Suzuki Mehran VXR CNG and VX CNG:
An extra feature of the CNG kit.
The exterior of Suzuki Mehran:
Suzuki Mehran Despite having an old Retired design remained Pakistani's favorite car because it was the only affordable and cheapest car available in the Pakistani market. The front of the car has blue-tinted headlamps that were updated in 2016 and a half-covered front grille. These were the only 2 major changes that have been done throughout the lifetime of Mehran, other exterior features include; a body-colored Bumper (Standard in all trim now), black door handles, and Black exterior Mirrors. While the most basic feature of fog lamps also remained absent. The overall length, width, and height of the car are 3300mm, 1405 mm, and 1410 mm with 12-inch steel wheels as standard. This 600 KG weighted vehicle has the capacity to carry 5 passengers.
Interior Design & features:
The Interior of the Mehran is as simple as the exterior, this whole car is made just to fulfill the purpose of carrying passengers from one place to another. The low-Quality interior is built with plastic all around on the Dashboard and inside door panels as well as other Manual functions and buttons for controlling the air conditioner, Manual Windows, and Mirrors. 5 seated vehicle seats are covered with fabric that keeps changing their color and no update has done to seats as well. The Head and Legroom of the car are so tight that makes it is so much more difficult to sit comfortably not for long journeys but within the city as well.
Engine and Power:
Mehran is equipped with a 796 cc three-cylinder Non-CDI Euro II engine that produces 40 horse power@ 5500 Rpm with a Torque of 59nm@3000 Rpm. The top speed of the car is 130-140 km/h while it accelerates from 0-60 in 14 seconds. The engine updated from carburetor to EFI done in 2008 increased its fuel efficiency from 8km/h to 14km/h while it has 30 liters of fuel tank capacity to travel fearlessly in the city. The engine is paired with 4-speed manual transmission.
Pros & Cons:
Pros:
Small Cheapest car in Pakistan
Good Mileage
Good Resale value
Affordable and readily available spare parts
Small and easy to drive
Cons:
Not Comfortable
Low quality
No safety features
Major Competitors:
United Bravo, Prince Pearl and Daihatsu Mira
Verdict:
Suzuki Mehran Remained the favorite car of Pakistanis and Ruled for about 15 years because of the absence of any competitor whole the life Suzuki made no changes to the Mehran.