Toyota Avalon Hybrid (2017-2022)
Sold in USA = 2018-2022
5th Generation
Status =

DISCONTINUED
Toyota Avalon Hybrid Price in USA in 2022
| | |
| --- | --- |
| Avalon Hybrid XLE |  $38,945/- |
| Avalon Hybrid XSE Nightshade |  $42,295/- |
| Avalon Hybrid Limited |  $45,245/- |
 The Toyota Avalon Hybrid made its debut in the US in 2013 as a 2014 model, and it has been a popular choice among midsize sedan buyers since then. The Avalon Hybrid is an eco-friendly vehicle that features a hybrid powertrain, which includes a 2.5-liter four-cylinder engine and an electric motor. This combination provides an improved fuel economy that can save drivers money at the gas pump. Toyota launched the 5th Generation of Avalon in 2017 which continued up to  2022. The 5th generation Toyota Avalon Hybrid in 2022 came with a few changes, including the introduction of the XSE Nightshade trim and the discontinuation of the XSE trim. However, the car's other features and specs remained similar to the previous models. It is equipped with a 9-inch touchscreen infotainment system, Apple CarPlay and Android Auto compatibility, a Wi-Fi hotspot, and a suite of advanced safety features, such as Toyota Safety Sense. The car's spacious and comfortable interior makes it an ideal choice for long drives or daily commutes.
Unfortunately, Toyota has discontinued the Toyota Avalon Hybrid for 2023, and the Toyota Crown has taken its place. The Toyota Crown is an all-new large sedan that boasts a single turbo engine and a hybrid powertrain. It offers an impressive exterior design and features a hybrid powertrain only, making it fuel-efficient and comparable to the Toyota Avalon Hybrid. However, since the 2023 Toyota Avalon Hybrid is not yet launched, the last available model in the US market is the 2022 Toyota Avalon Hybrid.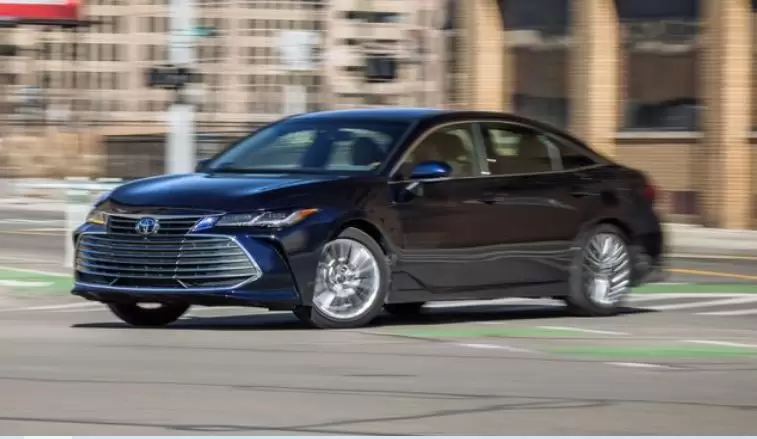 Trims & Variants:
The Toyota Avalon Hybrid is available in three trim levels:
XLE: The base XLE trim offers features such as synthetic leather upholstery, heated front seats, 17-inches alloy wheels, a 9-inch touchscreen infotainment system, Apple CarPlay, Android Auto compatibility, dual-zone automatic climate control, and a suite of advanced safety features including Toyota Safety Sense 2.5+.
XSE Nightshade: The sporty XSE trim adds a sport-tuned suspension, 19-inch wheels, black exterior accents, a sunroof, wireless smartphone charging, and a head-up display.
Limited: The top-of-the-line Limited trim comes with features such as genuine leather upholstery, heated and ventilated front seats, a 10-inch head-up display, a premium JBL sound system, 14-speakers, wooden interior trim, a heated steering wheel, a 360-degree camera system, and more.
Engine & Powertrain:
The Toyota Avalon Hybrid is a vehicle that prioritizes fuel efficiency, and its hybrid powertrain is one of the main reasons for this. The engine and electric motor work together to provide a total output of 215 horsepower, making the car both powerful and eco-friendly. The gasoline engine in the Toyota Avalon Hybrid features Dual Variable Valve Timing with intelligence (VVT-I), which is a system that adjusts the timing of the intake and exhaust valves for optimal performance and fuel efficiency. This technology ensures that the engine runs smoothly and efficiently, providing a better driving experience for the user.
The electric motor in the Toyota Avalon Hybrid is powered by a high-capacity battery pack, which can recharge through regenerative braking and the gasoline engine. This ensures that the battery is always charged and ready to provide additional power to the engine, thus increasing the vehicle's fuel efficiency. The hybrid powertrain in the Toyota Avalon Hybrid is paired with a continuously variable transmission (CVT) that provides smooth and efficient power delivery. This transmission technology eliminates the need for shifting gears, ensuring that the car operates efficiently in a variety of driving conditions.
The Toyota Avalon Hybrid also features an EV mode, which allows the vehicle to be driven using only electric power for short distances at low speeds. This mode ensures that the vehicle produces zero emissions and is ideal for short trips around town. In summary, the Toyota Avalon Hybrid is a reliable and eco-friendly vehicle that provides a smooth driving experience while prioritizing fuel efficiency.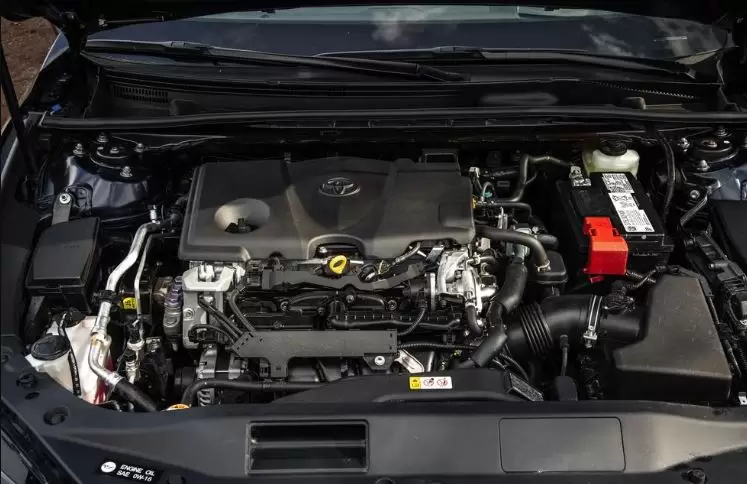 Drive & Performance:
The Toyota Avalon Hybrid strikes an impressive balance between performance and fuel efficiency. While it may not be a sports car, it still delivers smooth and responsive acceleration, thanks to the electric motor's instant torque. The continuously variable transmission (CVT) ensures that the power delivery is smooth and efficient. Moreover, the Avalon Hybrid comes with selectable driving modes, allowing drivers to adjust the vehicle's performance and efficiency according to their needs. The Avalon Hybrid's fuel efficiency is a highlight. According to EPA estimates, the Avalon Hybrid can achieve up to 43 mpg in the city and 44 mpg on the highway, which is remarkable for a midsize sedan. This is thanks to the hybrid powertrain, which combines a gasoline engine with an electric motor, making it incredibly fuel-efficient.
The suspension system of the Toyota Avalon Hybrid is also noteworthy. The suspension is designed to provide a comfortable and stable ride. The front suspension features a MacPherson strut design, while the rear suspension uses a multi-link setup. The dampers help to absorb bumps and road imperfections, delivering a smooth ride. The XSE trim features a sport-tuned suspension that provides a firmer ride and more responsive handling, thanks to unique shock absorbers, stiffer springs, and a thicker rear stabilizer bar.
The electric power-assisted rack-and-pinion steering is precise and responsive, making it easy to handle. The XSE trim features a sport-tuned steering system that provides a quicker steering ratio, resulting in more agile handling. The regenerative braking system of the Avalon Hybrid is also notable. It helps to improve the vehicle's fuel efficiency by converting the kinetic energy of the vehicle into electrical energy to recharge the hybrid battery pack. The brakes are assisted by an anti-lock braking system (ABS), which prevents the wheels from locking up during hard braking, and a brake assist system, which provides additional braking force in emergencies.
The selectable driving modes (Normal, Sport, and Eco) also allow drivers to customize the vehicle's performance and efficiency. The Sport mode enhances the throttle response, and the electric power steering is weighted more, providing a more engaging driving experience. The Eco mode prioritizes fuel efficiency by adjusting the throttle response and other systems to maximize efficiency.
Overall, the Toyota Avalon Hybrid provides an excellent balance of performance, fuel efficiency, and comfort. It's an excellent choice for anyone looking for a midsize sedan that's both efficient and fun to drive.
Exterior Design & Features:
The Toyota Avalon Hybrid boasts a sleek and refined exterior design that emanates sophistication and modernity. Its front fascia boasts a bold and commanding grille, flanked by sleek LED headlights and daytime running lights that impart a sense of confidence on the road. The rear of the vehicle is equally impressive, featuring a unique and eye-catching LED taillight design that complements the Avalon Hybrid's sporty and contemporary profile.
The car's body is meticulously crafted with smooth lines and curves that give it an aerodynamic and streamlined profile. The Avalon Hybrid's low and wide stance further enhances its sporty and dynamic character, making it stand out from the crowd. The 18-inch alloy wheels and dual exhaust with chrome tips add a touch of aggressiveness and sophistication to the vehicle's overall look, making it an excellent choice for drivers who value both style and performance.
Interior Design & Features:
The Toyota Avalon Hybrid boasts a spacious and luxurious interior that delivers both comfort and convenience for drivers and passengers alike. The cabin is crafted with premium materials, including soft-touch surfaces, real wood trim, and high-quality leather upholstery. The Avalon Hybrid's interior is both modern and stylish, with a sleek and easy-to-use dashboard that centers around a touchscreen display. The 9-inch touchscreen includes Apple CarPlay and Android Auto integration, which allows drivers to easily access their favorite smartphone apps while on the road. Dual-zone automatic climate control, heated and ventilated front seats, a heated leather-trimmed steering wheel, and a 10-way power-adjustable driver's seat with power lumbar support is also included to provide comfort and convenience to the driver and passengers.
Other features that add to the luxurious feel of the Avalon Hybrid include a JBL premium sound system with 14 speakers, a wireless charging pad for compatible smartphones, and a panoramic moonroof. The vehicle also features an array of advanced safety features, such as a rearview camera, blind-spot monitoring with rear cross-traffic alert, and adaptive cruise control. In terms of cargo space, the Avalon Hybrid offers 16.09 cubic feet of space in the trunk, which can be expanded by folding down the rear seats. Overall, the Toyota Avalon Hybrid's interior is spacious, and comfortable, and offers a variety of high-end features that enhance the driving experience.
Safety Features & Ratings:
The 2022 Toyota Avalon has received a top overall crash-test safety rating from the NHTSA, and the 2021 model was designated as a Top Safety Pick+ by the IIHS. The 2022 model has not yet been recalled and received a good reliability rating from J.D. Power. However, the 2021 model had a recall for a steering column issue, and some 2019 and 2020 models were recalled for fuel pump problems.
Some safety features of the Avalon Hybrid include:
Toyota Safety Sense 2.5.
Blind Spot Monitor with Rear Cross-Traffic Alert.
Ten Airbags.
Enhanced Vehicle Stability Control (VSC).
Anti-Lock Brake System (ABS).
Smart Stop Technology (SST).
Pros & Cons:
Pros:
Fuel Efficiency is good.
Comfortable and Spacious Interior.
Advanced Safety Features.
Smooth and Quiet Ride.
Cons:
Limited Cargo Space.
Higher Price.
Limited Performance.
Limited Availability.
Verdict:
The Toyota Avalon is a spacious and well-equipped sedan with a roomy cabin and a large trunk. Its aggressive exterior design does not match its comfortable ride, and the infotainment interface is functional but unattractive. The all-wheel drive option has been removed. However, it remains a near-luxury sedan that prioritizes comfort over excitement, as it is in its final year of production.
Major Competitors: