Aurora the New investment place for big Automakers
 Autonomous cars have become more a business than a facility to customers, every big company and brand around the world is investing in autonomous cars knowing their worth in coming future. UBER the Taxi service business is attracting every other giant in this race because in coming future the winner in autonomous technology will earn billions and trillions of profit in short period of time.
Autonomous self driving cars are not just anything that can be bought at a price but it is an innovation that needs time and investment to bloom that is why companies are helping each other by investing and securing heir shares in coming future.
Every big company invests in winning business partner that is the reason a new startup Aurora is securing investment from some of the well known names in this race including Tesla, Waymo by google, UBER and more while now Amazon showed its interest as well by investing about 530$ million. We don't know if how Aurora is working but it surely have something that is attracting and making other big companies to invest in it and Aurora is also welcoming every new partner/investor to work together.
Aurora was begin its partnership with Volkswagen and Hyundai and many other investors and now Aurora received 530$ million from Amazon as well.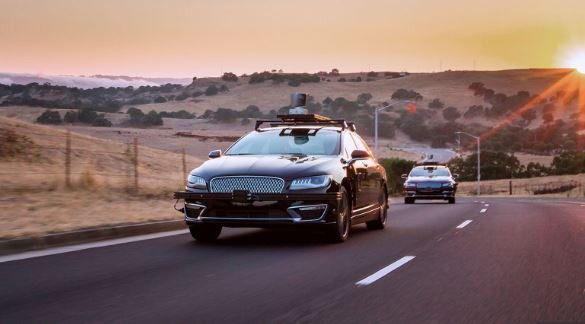 On Investment they said in a response to AFP Inquiry;
"We are always looking to invest in innovation, customer obsessed companies and Aurora is just that"

"Autonomous technology has the potential to make the jobs for our employees and partners, safer and more productive whether it's in a fulfillment center or on the road, and we are excited about the possibilities"
Aurora seems to be advance in this technology but the company is partnering with competitors rather than competing against, in a blog post aurora said;
"Aurora is developing the technology for autonomous vehicles, but leaving the making of cars to other companies, we want to work alongside rather than competing with leading auto makers"
Let's see what will be the result of all this but it seems that competition among other automakers get's little cooled down for now due to Aurora.