Last year Hongqi the Luxurious Sub Brand of FAW Group in China Hired the Ex-Designer of Rolls Royce to Revive and Gain back its lost Position in home Country and Now in 2019 it seems that results of the Reviving Hongqi  has started to appear. As the electric cars are the future of the world that is why Hongqi Displays its three All Electric Models during 2019 CCTV spring festival Gala namely Hongqi HS5, HS7 and E-HS3 BEV those surely appealed the people around.
As the competition in china is already increased due to some German and European brands, that is why it was become much important for FAW to launch some of its Luxurious vehicles under Hongqi in Electric Suv category to strengthen its existence and position, while the All three Electric models by Hongqi are expected to be launch in the same year.
Read Also: Revival of FAW Hongqi brand by the hands of EX-Rolls Royce Designer Giles Taylor – 2018 News
Interior Photo: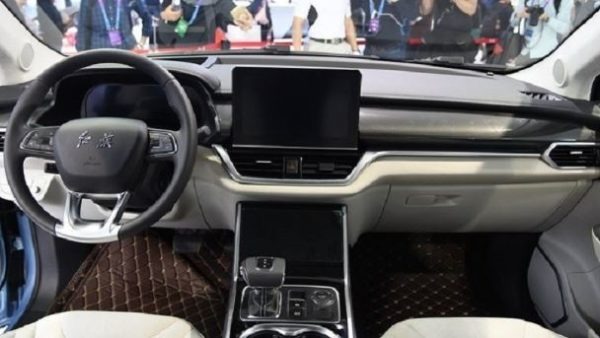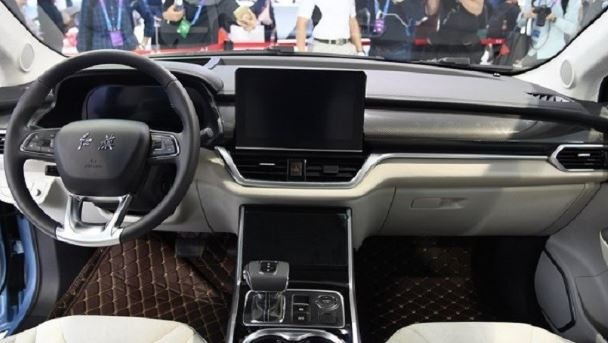 Specifications of Hongqi E-HS3:
E-HS3 is equipped with two permanent Magnet motors that produce 114kw power by using ternary Lithium battery pack. On full charge it will cover about 390 km of Range while this Model will be offered in 2 wheel drive and all wheel drive configurations. E-HS3 accelerates 0-100 in 10 seconds with 2 wheel drive system and with all wheel drive it accelerates 0-100 in 59 seconds.
Prices of Models are not announced yet.