Meet the car that will Fly:
There was a time when a person can travel for long distances only by airplane or helicopter but the innovation going to cover this distance in a beautiful way by designing the cars those can fly and make it easy for the person to travel in air where there will be no issue of huge traffic and signals. Yeah I'm talking about the stylish flying car TF-XTM which is designed to fly in the air. This car has a bundle of features and specialties most important one it don't need even a special kind of protocol like an airplane, where airplane need lot of space for landing and taking off but This car TF-XTM can takeoff from all roads or highways and can easily land any where any time.
Specification:
Four seats hybrid with wings.
Computer controlled flight
Twin Electric Motor Pods
Distributed Electric system
300 HP Engine
Propellers fold for cruise
200 MPH Cruise speed
500 Miles Range
Engine: engine is much powerful with unleaded automotive gasoline fuel.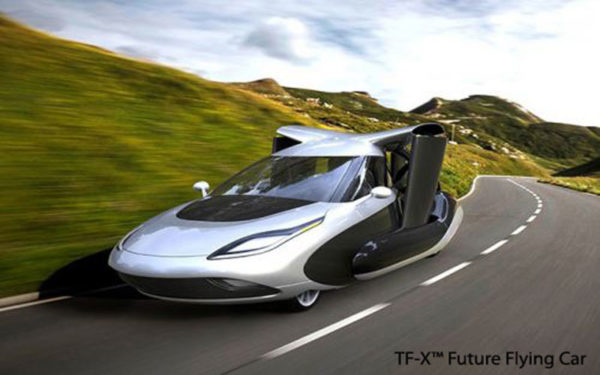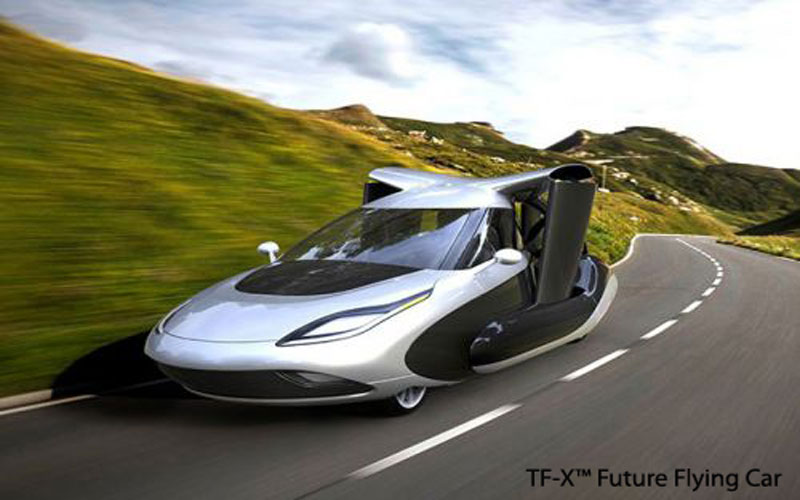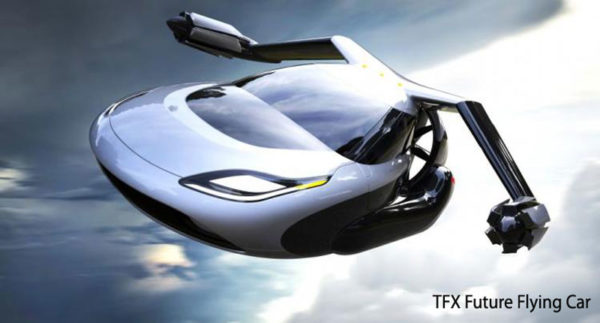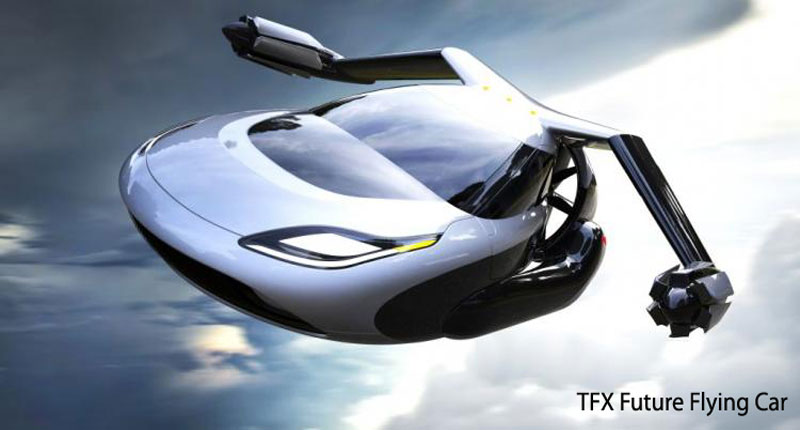 Technological operations:
There is specially used "Terroafugia's folding-wing technology" that can smoothly convert between flights and drive modes within a minute.
This car has simple flight control system and there is less training required as compare to traditional pilots, you just need a standard driving license of US.
This car can easily takeoff, fly and land all it need is single push of button. There is only one thing to learn for driving this flying car and that is when to take off and when to land.
Electrical vertical takeoff and landing (VTOL): these are two propulsor (power by all electric motors) used for (VTOL) operations. Gas engine is also used for charging the batteries during flight.
Safety and comfort: it is first priority and for that there have been added fuel suit, crumple zone, safety cage, airbags and pre-tensioning load-limiting seat belts. There is parachute system and cutting-edge collision avoidance technology.
Comfort: Other than comfortable sitting, driving and flying there is another most important matter that is relaxing mind for which this car needs no huge space for parking. You can easily fit this car in garage on a parking space or at any place where any other car gets fit.
 Price: without any doubt we can say that the price of this car will be high because of its luxury style and as easier mean of travel. There is still no expected price as soon we get we will update.
This car is in early stages of development because, "good things take time to happen". For more details you can visit:  https://www.terrafugia.com/tf-x/
TFX Flying car Presentation Video