2023 Volkswagen Amarok
Expected Launch in Pakistan:

2023-2024

Expected Price in Pakistan:

55-60 lacs PKR

1st Generation
Volkswagen Amarok has been dominating the mid-size pick-up trucks in Europe and other countries since 2010. It has been awarded pickup of the year 2011 in Brazil by Auto Esporte and similarly won various awards to date. It consists of a single cab or double cab, and it is powered by turbocharged direct injection TDI. Volkswagen does limit the production of its vehicles, and the Amarok production has been stopped now from 2020. The 2020 Amarok also won various awards like pick-up-of the year for 2020 and many more similar awards. Volkswagen Amarok has known for its strong and comfortable off-road performances that make your ride exceptional. The Volkswagen Amarok for 2021 is expected and due for release in April 2021 in Australia. There are high chances that Amarok will be manufactured in limited numbers, and the first thirty customers will receive an all-expenses-paid experience that includes transport and accommodation services to attend a Walkinshaw factory tour. The 2021 Volkswagen Amarok will mostly be unchanged, and two engine options introduced for 2021. Volkswagen Premier Motors Representative said that Volkswagen would introduce Amarok in Pakistan too. Volkswagen is going to establish an assembly plant in Pakistan under the green-field status obtained in the Auto Development Policy of 2016 to 2021. The manufacturing of Amarok will start in Pakistan in 2022, and Pakistanis will also enjoy the features of this best pick-up. Globally, the next generation of Amarok will be introduced in 2022, and the same age will be for Pakistan. Till then, the 2021 Volkswagen will be the same as the 2020 model.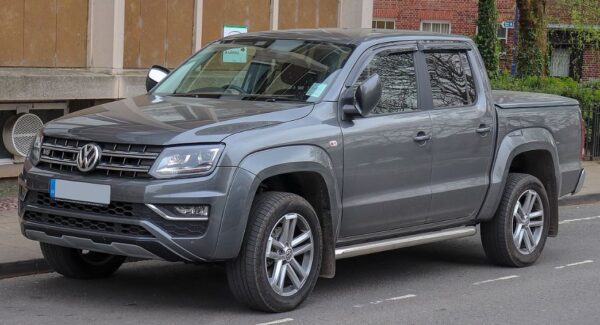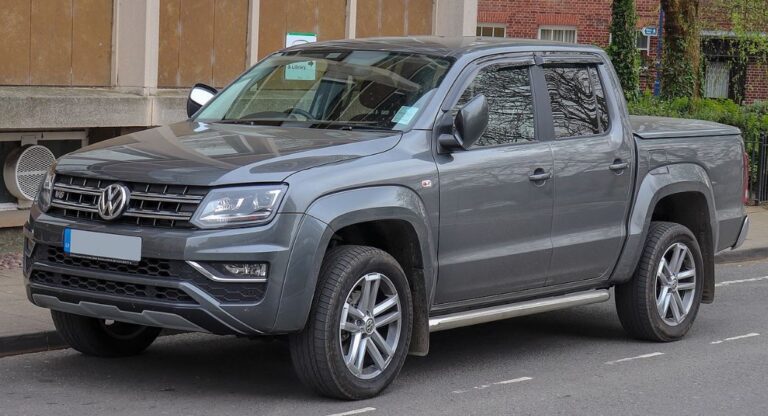 Trims of Volkswagen Amarok:
Four trims of Volkswagen Amarok will be available for 2021 in Australia; Core, V6 Core, V6 Sportline, and V6 Highline 580. 
The Core is the base trim of Amarok that is equipped with sixteen-inches alloy wheels, 6.3 inches touchscreen for infotainment, a USB port, body-colored door mirrors, a differential lock, and fabric-covered seats. 
The V6 Core trim features leather upholstery, 17-inches alloy wheels, parking sensors, front fog lamps, and a heavy-duty rubber floor. 
The V6 Sportline is upgraded with eighteen-inches alloy wheels, a dual-zone climate control system, carpet floor covering in the cab, and eight-speed automatic transmission. 
The V6 Highline 580 trim offers you a chrome sports bar, media satellite navigation, twenty-inches alloy wheels, Bi-xenon headlights, Salipiria cloth upholstery, and anti-theft alarm. 
Engine & Power:
Several engine options are available for the 2021 model of Volkswagen Amarok. The Core trim is powered by a 2.0 liters turbocharged diesel engine that produces a power of 132 kW (178hp) and torque of 400 Nm. The Highline 580 trim is powered by three liters TDI580 V6 engine producing 190 kW (255hp). The V6 Sportline and V6 Core are powered by 3.0 liters TDI550 V6 engine that produces a maximum power of 165 kW (222hp). Both manual and automatic transmission are available in trims of Volkswagen Amarok.
Performance & Drive:
The real attraction of the Volkswagen Amarok is its performance. It promises you an uncompromised off-road journey with an enhanced grip of a four-wheel drive that is paired with eight-speed automatic transmission. The selectable four-wheel drive option is also available with six-speed manual transmission. The torque is distributed mechanically from front wheels to rear wheels with a ratio of 40:60, so each wheel gets optimized by traction control when a four-wheel drive is selected. Both the manual and automatic transmissions are responsive, and the first gear in an automatic transmission is designed for off-road driving while the 8th gear is for economy driving. This pickup truck has been made and designed to make your high-climbing adventurous, side slope angle driving, off-road driving, and departure angle driving convenient. It can handle all dangerous and extreme gradients to give you a comfortable drive on any terrain. The ABS activated in your off-road driving locks the wheel when brakes are applied on rough surfaces, so the braking distance gets reduced. The advanced driver's assistance system displays static cornering light, a rearview camera, hill-start assist, hill descent assist, park pilot, cruise control, tire pressure monitoring system, and mechanical rear differential lock to make your drive more safe and convenient. Amarok is equipped with a 1222 millimeters tray that is the widest, and you can load 911 kilograms of cargo in it. Trailer stabilization ensures the stability of the vehicle when a heavy load is packed in its rear. This system stabilizes the drive when your vehicle fluctuates heavily, so it slows it down with controlled braking and decreased-engine torque. This pick-up truck has a towing capacity of up to 3.5 tonnes. It can accelerate to hundred kilometers per liter in 7.9 seconds, and the fuel economy of Amarok is also impressive. It gives you a combined 9.7 kilometers per liter mileage when driven manually and gives you 9.1 kilometers per liter of combined mileage when going it automatically.
Exterior Design & Features:
The Amarok creates a sporty and strong impression to the customers with its stainless steel bars and side steps and a remarkable front-end design. The front design features two bold chrome strips encrypted on a honeycomb grille and aggressive fog lights. The Volkswagon stamp is prominent on the central grille, and the rear end is dominated by the cargo area. A special UV-resistant coating has been done on the cargo area, and it comes with a load light, moving tailgate, and 12 Volts socket. Twenty inches alloy-wheels in the higher-end trim create a strong impression and complete its bold-sporty stance. It is available in six exterior colors; Candy White, Mojave Beige Metallic, Atlantic Blue Metallic, Indium Grey Metallic, Deep Back, and Pyrit Silver Metallic.
Interior Design & Features:
You will find up-to-mark quality and a luxurious feel when you enter inside the Volkswagen Amarok. This is the only pickup truck that comes with ergoComfort seats that ensure your ride to be the most comfortable. The higher-end trims get leather upholstery and a multi-functional steering wheel. A 6.33 inches screen display is standard in all the trims that give you infotainment and features a media navigation system, voice control system, and App-Connect. The cabin also provides you dual-zone climate control feature that controls the temperature inside the cabin depending on the intensity of Sun and the weather outside. 
Safety & Features:
Volkswagen Amarok has equipped with a list of safety features that ensure your ride to be safe and secure. The automatic post-collision Braking System triggers brakes after a crash for-preventing secondary collisions. The electronic stability program prevents oversteering through targeted braking. The cruise control system maintains the set speed when driving on uphill or downhill slopes. The mechanical differential lock in Amarok ensures both of the rear wheels receive the same amount of torque so optimal traction when driving on slippery roads. Other safety features include front and head airbags, height-adjustable head restraints, 32 mm disc brakes at front and rear, and trailer stabilization.
Major Competitors:
Ford Ranger

Chevrolet Colorado/S-10