2022 BMW 3 series
Sold in the USA = 2020-Present
Generation = 7th
2022 BMW 3 Series Price in the USA :
M340i
Starts at:

54,700 $

M340i xDrive
Starts at:

56,700 $
BMW 3 series is one of the most dynamic luxury sedan and it has continued to give you the perfect combination of prestige, comfort, and luxury in the all-new model of 2020. 2019 model of BMW 3 series offer only the 330i version which is now unchanged for 2020 while a new M340i model is also introduced for the year 2020 and the all-new BMW 3 series is a perfect blend of sharp handling and best ride quality introduced in a new six-cylinder turbocharged engine and its luxurious cabin is equipped with intuitive technology.
Trims & Variants:
 It is now available in two basic trims BMW 330i and BMW 340i both of which are also offered in Xdrive all-wheel-drive power. The 330i sedan features a three-zone automatic climate control system, ten speakers sound system, 8.8 inches LED screen for infotainment, navigation system, sunroof, and advanced driver's assistance programs while the 340i  features 10.25 inches LED screen for infotainment, eight-speed automatic transmission, digital live cockpit, real-time traffic service, head-up display, eighteen inches alloy wheels and concierge service.
Packages:
You can also purchase additional packages to further upgrade your vehicle like a premium package that features heated front seats and steering wheel while the executive package offers a bird's eye camera for parking, automatic sensors for parking, and an upgraded infotainment system.
Engine, Power & Transmission:
BMW 340i sedan is powered by 3 liters six-cylinder turbocharged engine giving you the power of 382 hp and torque of 369 pounds-feet. It offers you an eight-speed continuously varying automatic transmission with fine and precise throttle changes and the brakes of this sedan are solid enabling drivers to apply stable and confident brakes with smooth pedal easy to modulate thus it is a playful toy for experienced drivers and surprisingly also easy to control for UN experienced drivers. It is quite responsive with quick acceleration capable to hit 60 miles per hour in less than 3.8 seconds. An all-wheel driving feature is also available in both of the trims that let it match with the tremendous performance of all its rivals.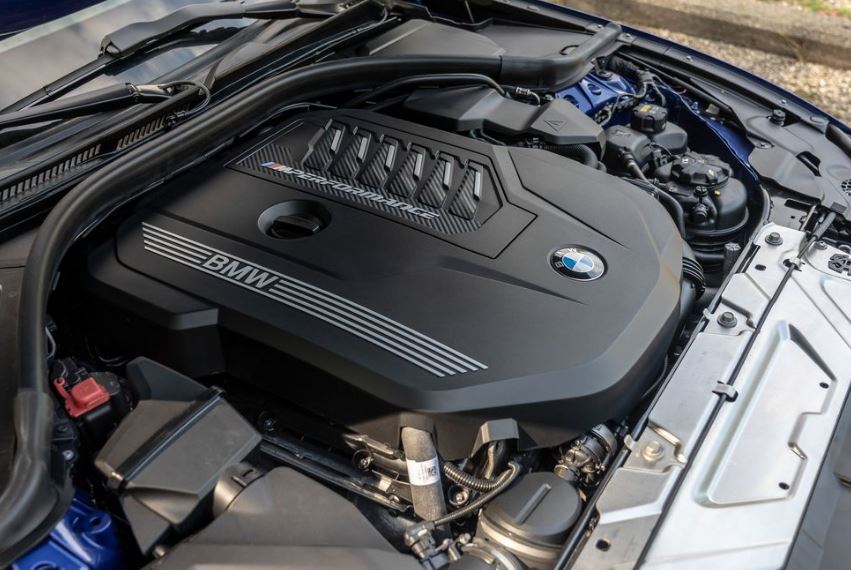 The fuel economy of BMW 340 I not very efficient and impressive giving you a range of 22 miles per gallon in the city and 32 miles per gallon on highways with all-wheel driving features. It has been introduced with M sport suspension providing you with superb handling techniques making your rides fun and thrilling.
Exterior design and features:
The exterior design of the BMW 3 series holds aesthetic greatness with aerodynamic excellence giving you a sleek and wide stance. The drag coefficient has been reduced due to active air flap and air curtains being completely sealed while it is taller and longer than the previous model. The kidney bean framed grille holds a spectacular BMW  signature logo encrypted on it on the front which is paired by full-LED headlights given with daytime running lights while rear taillights are equally attractive and bright. You will have the choice of selecting 2 non metallic exterior vibrant colors and 10 metallic colors introducing two new shades blue metallic and bronze metallic.
Interior Design & Features:
The interior cabin of the BMW 3 Series gives meticulous attention to prestige craftsmanship and luxury with glossy ash brown wooden trim strips and sensatec instrumental panel while vernasca leather upholstery looks stunningly beautiful and ensures your comfort level. This sedan accommodates five adults comfortably with generous space in the front and rear compartment and electroplated strips extend throughout the door length adding a feeling of extra width in the cabin.
 A digital driver's focused instrumental panel screen allows the driver to see all driving aids and essentials clearly while 10.25 inches LED screen mounted on the dashboard gives you infotainment that is compatible with Android Auto and Apple Car play interface and a LED Fiber optic lights creates cozy and ambient lighting in the cabin.
TOP UPGRADED SAFETY FEATURES of 7th generation BMW 3 series include active blind spot detection, bird view 360 view camera, advance cruise control, forward collision warning alarm, improved driving assistance safety features and it must be mentioned that it has been declared top safety pick vehicle by IIHS.
Major competitors:
Some of the biggest competitors of the BMW 3 series include Audi A4, Mercedes Benz C Class, Genesis G70, Honda Accord, and Toyota Camry.