Datsun Go 2020
Datsun Motors introduced its Go two years back in Japan that is basically owned by Nissan automobile brand and distributed its marvelous piece across the globe including different areas of Asia, Europe, Africa and Middle East.  It was first unveiled as a concept car in 2017 at Gaikindo Indonesia International Auto Show,   Datsun Go was launched in Japan in 2018 with an attractive face lift and wonderful drive train while for Pakistan there is a good news by Ghandara Nissan Motors that has announced to launch three new models in Pakistan soon in 2020 among which Datsun Go is one of them while other one include Datsun Go plus and Datsun Cross.
Datsun Go Future in Pakistan:
Ghandara Nissan has a plan to invest 6.5 billion Pakistani rupees in Pakistan in initial four years and planned to manufacture fifteen thousand vehicles in 2020. According to the company, under the Automobile Development Policy 2016 to 2021 they have invested in Pakistan and twenty two vendors have already been given tender to manufacture parts of Nissan Datsun Go locally. 2020 Datsun Go is a Japanese engineered design car that is loaded with latest technology and available in Nine different trims worldwide that are as follows: Datsun Go D MT, Datsun Go A MT, Datsun Go T MT, Datsun Go A CVT, Datsun Go T Active MT, Datsun Go Live MT, Datsun Go T CVT, Datsun Go T Active CVT and Datsun Go Live CVT.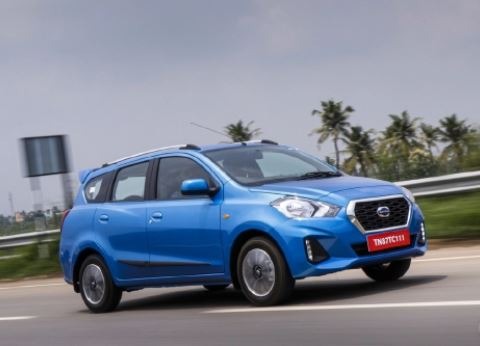 Engine and performance:
Datsun Go is powered by 1.2 liters three cylinders engine producing the horsepower of 78 hp and torque of 110 Nm. This redesigned engine having three cylinder instead of four reduces the vibration of engine thus giving you a comfortable ride by reducing engine noise.  Fuel efficiency of Datsun Go is impressive enough to give you a mileage of 20.6 kilometers per liter on an average.
Driving Dynamics:
 Stress free drive is further assured to you by providing you with 2 pedals throttle giving you quick acceleration and smooth control. Power steering gives you a precise control making parking and turning of the car very easy even with minimum efforts. It offers you both manual and automatic transmission among which the automatic transmission is introduced with a smooth throttle and fast response with improved fuel economy. Braking system of Datsun Go is made smooth and safe letting you apply brakes conveniently whenever required with a highly engineered twenty two millimeters ventilate disc brakes on front and lastly handling of Datsun Go is made very easy with its small turning radius.
Exterior design and features:
Datsun Go is 1485 millimeters in height, 3785 millimeters in length and 1635 millimeters in width having a wheelbase of 2450 millimeters. Describing Datsun Go's exterior in word will be SMART as it holds a sharp design exuding confidence. The striking chrome grille on front features Datsun's signature logo and the 3d designed arrogant LED headlights accompanies aside having day time running lights incorporated in it letting you drive safely in a style.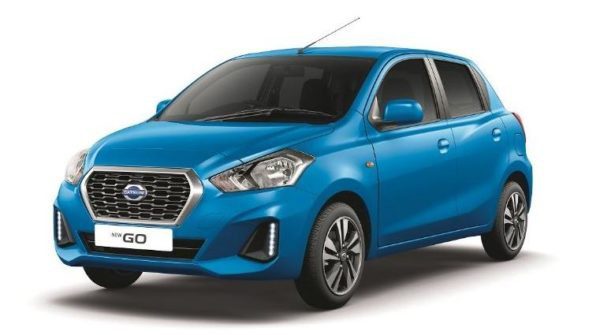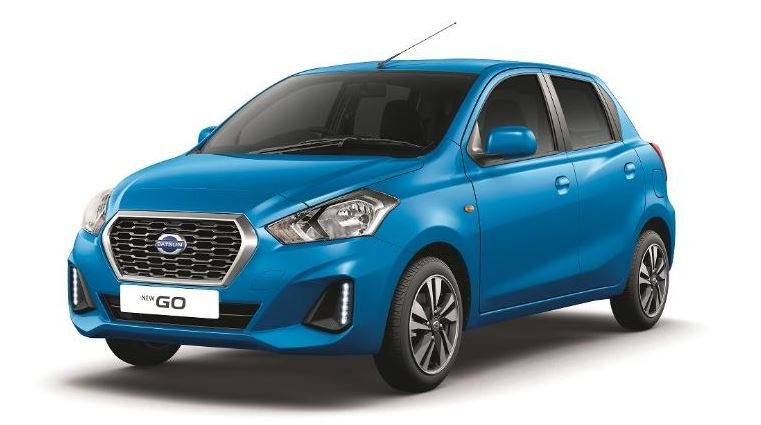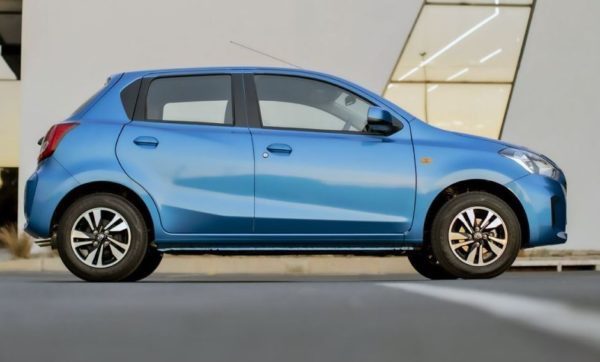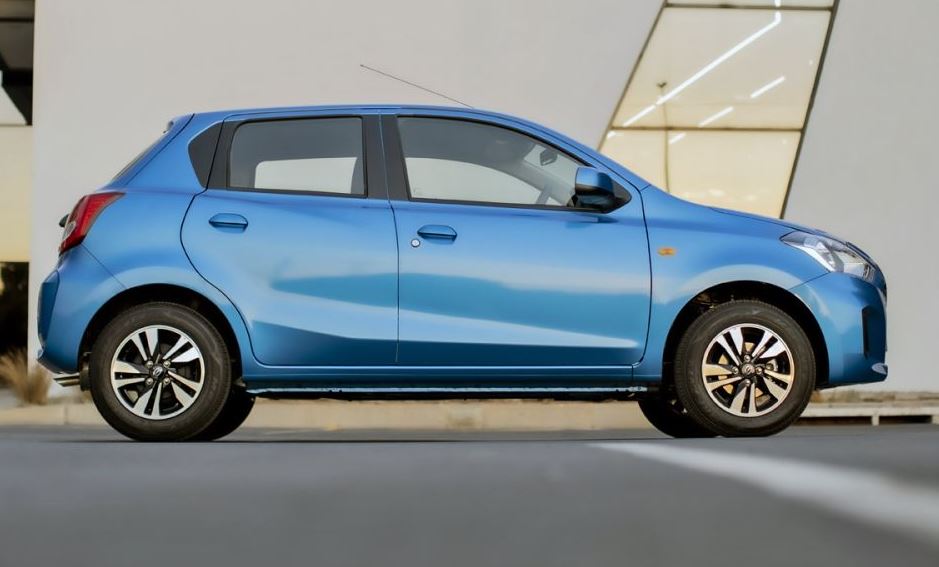 Rear end is as attractive as the front with its eye catching LED tail lights while the fourteen inches ten spoke alloy wheels gives it stance a confidence with bold cutting lines hard to ignore.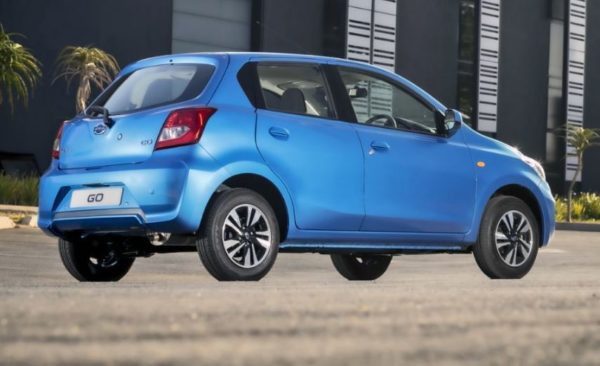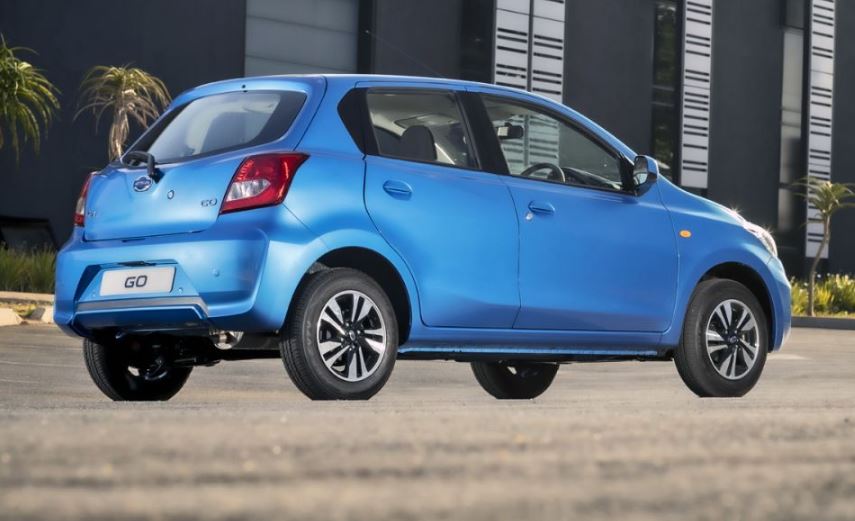 Interior design and features:
Interior of Datsun Go holds ultimate comfort and latest technology providing you seating capacity for five adults with average leg room at rear end compartment.  Dashboard layout is quite stylish and modern giving a sophisticated feeling. Door trims are designed in black and silver color to give a sporty look to the cabin while fabric covered seats are carefully designed to confirm your comfort and convenience is assured by giving you enough storage spaces inside the cabin.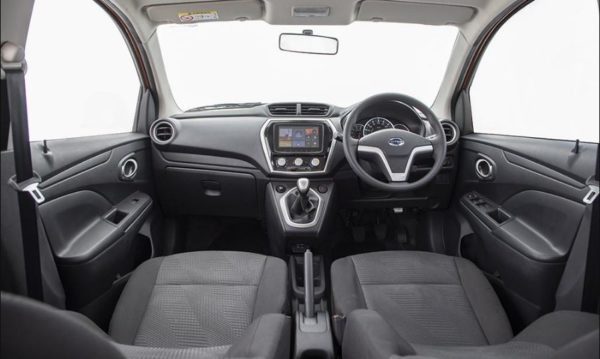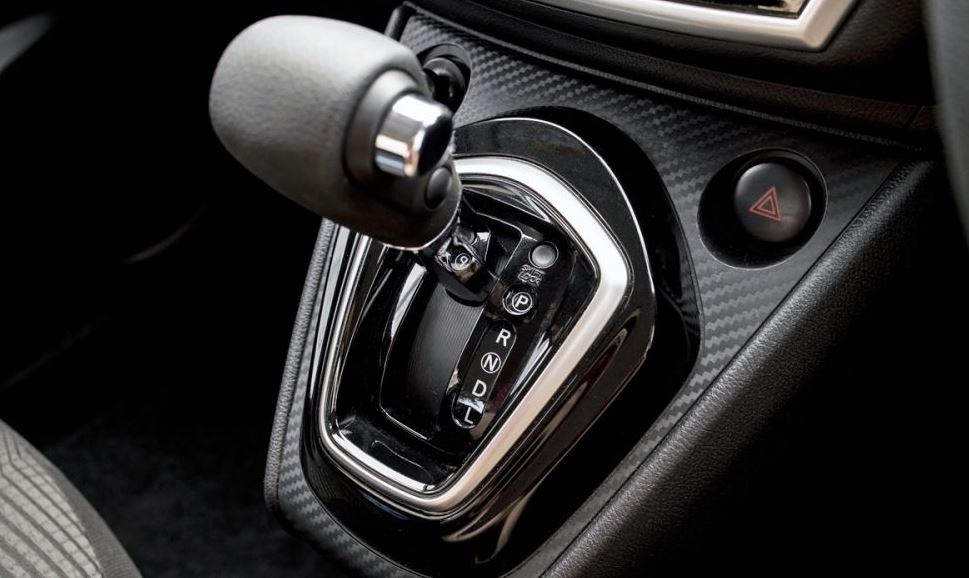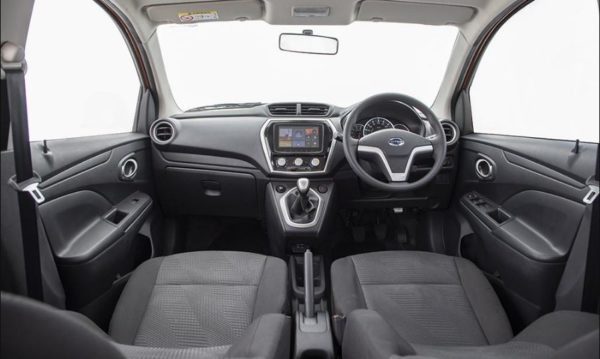 7 inches touch screen display fixed on dashboard will let you have entertainment connected through your smartphones. Features: Cabin is equipped with power windows, follow me home technology, intelligent wiper system, air conditioning system, electronic brake force distribution system, braking assistance, anti-lock braking system, rear parking sensors, driver's seat belt alert alarm and air bags.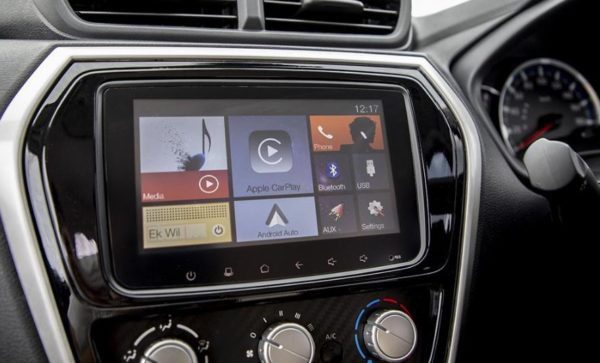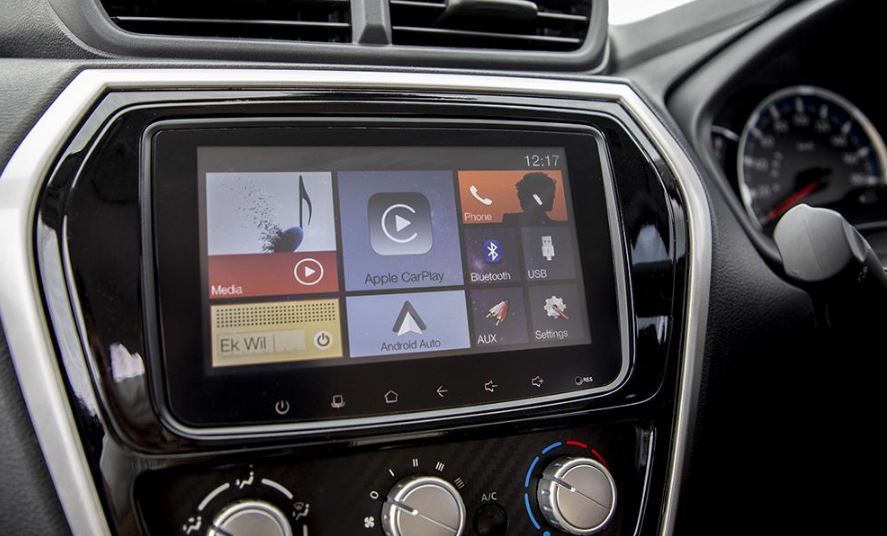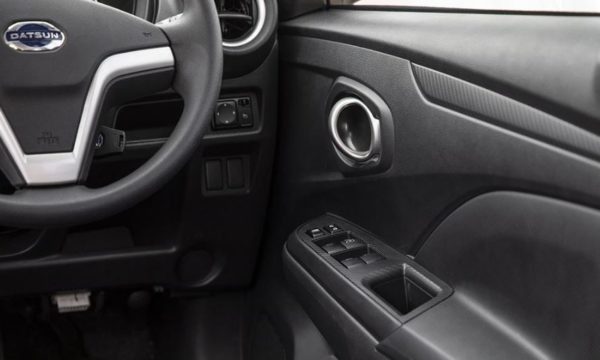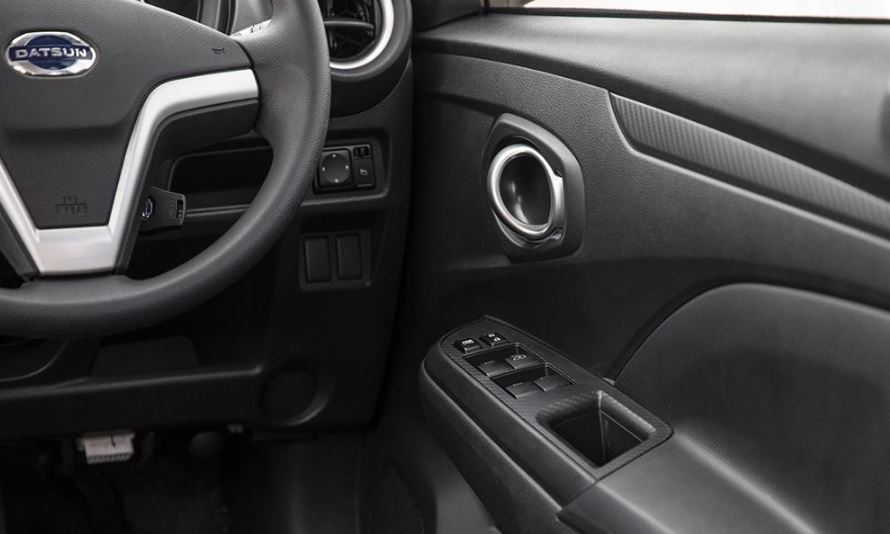 Major competitors:
Major competition to 2020 Datsun Go will be given by Toyota Agyo , Nissan March ,  Datsun Cross,  suzuki Wagon R , Honda Brio , Kia Picanto , Toyota Vitz,  Suzuki Cultus.
Price:
Estimated price of 2020 Datsun Go in Pakistan will be starting from 13 lacs Pakistani rupees while exact price and date of launch is not declared it while Datsun Go in India has a starting price from 3.75 lacs Indian rupees and ending up to 6.18 lacs Indian rupees.