Suzuki Cultus 2017
2017 Price:

12.5 to 13.9

Lakhs in PKR
In year 2017 Suzuki create a big threat for other companies in Pakistan by launching so many new models and cars. First there was Suzuki Vitara that introduced to compete Honda HRV than Suzuki Ciaz to compete Honda city and Toyota corolla GLI and Now it give's great upgrade to cultus that is now become threat for Toyota passo, Honda N-one and Faw at the same time. By adding such futuristic cars in market Suzuki has openly challenged other companies that this time Suzuki is not same old Suzuki but a new competition with so many advancements.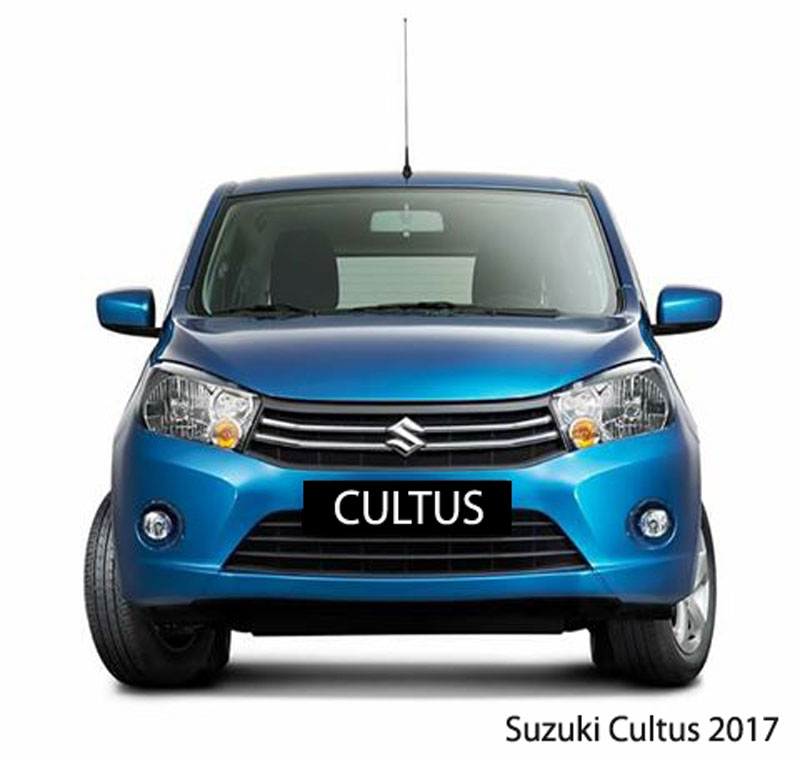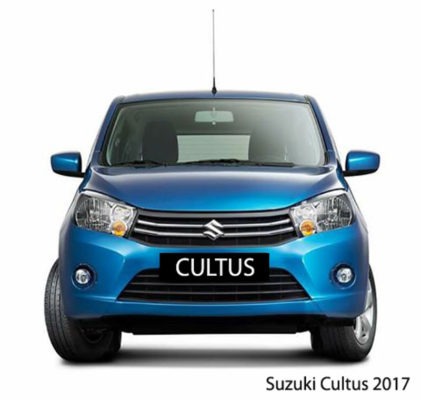 For many years Suzuki Cultus remain a high competitor in market but other companies' shows some valuable advancement in their hatchbacks because of which future of cultus was in dangerous but with such change in cultus it just produce a shocking wave among hatchbacks of other companies.
Design of Cultus 2017:
There is nothing from old cultus it is totally new cultus or you may say new cultus has forgotten everything about their ancestor. It is a new fashion car made for new generation that has more knowledge and more expectations from every upcoming vehicle. Starting from front and moving to rear every single sighting is totally different. There have done so many improvements on its exterior and interior to make it most attractive vehicle in competitive price. It has total new multi reflector headlamps with integrated turn lights and parking lamps that give more bright view than it ancestor. There were no fog lamps in previous one but this cultus has pre installed fog lamps in VXL version whereas VXR has option for that. It has given nice shaped 2 lined chromed grill and trapezium style air intake that give more cooler look to car.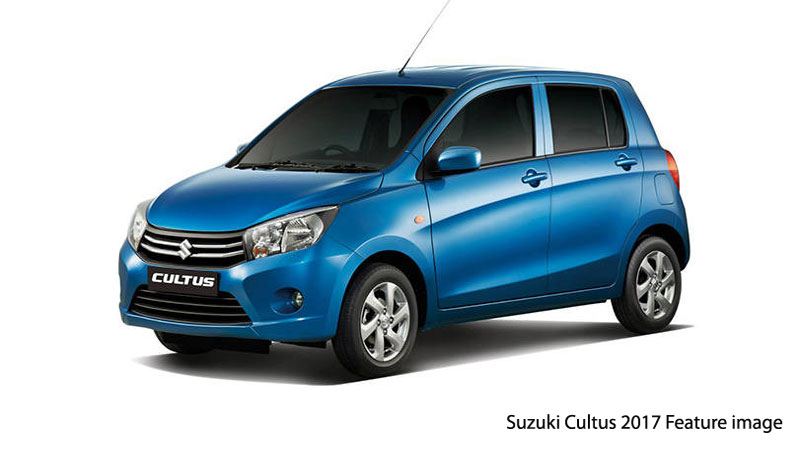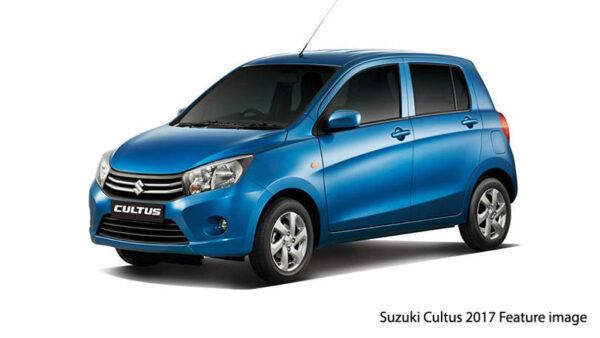 Every edge of new cultus 2017 give representation of new era Where this car is going to rule for many years for sure. Moving to side of car it has 14 inch alloy wheels pre-installed in VXL version, for VXR you have to install manually. It has same body color bumpers, door handlers and mirrors (that can be automatic controlled from inside).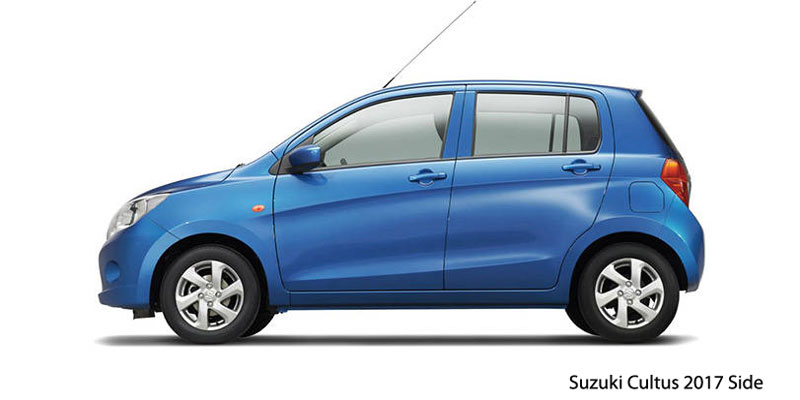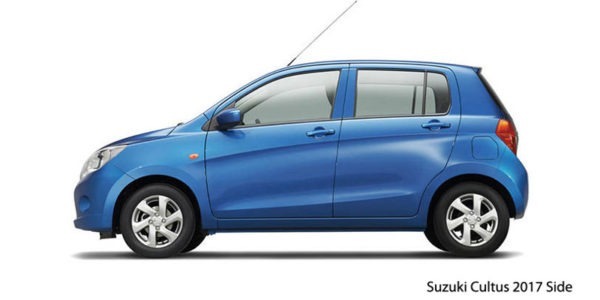 Moving to rear side their present Filament tail lamps, turn indicators and reverse lamp, above of them there is embed height mount stop lamps that give indication from distance.  Opening trunk on rear it give more boot space than previous version which is 254 L.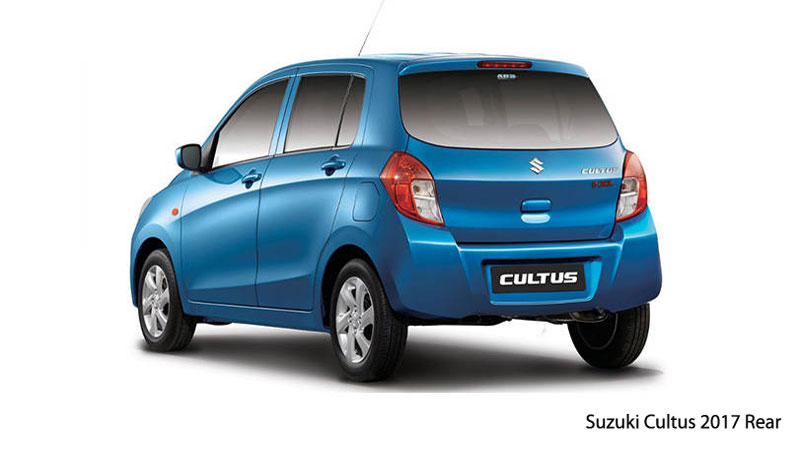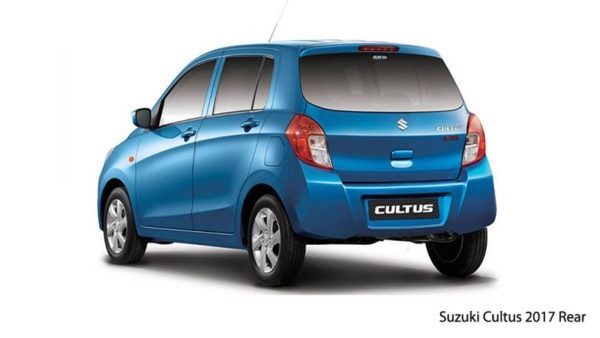 it has decent looking interior that is more like Ciaz with hard plastic dashboard, door panels and steering wheel.  There has been used fabric material on seats that give nice color combination with whole interior.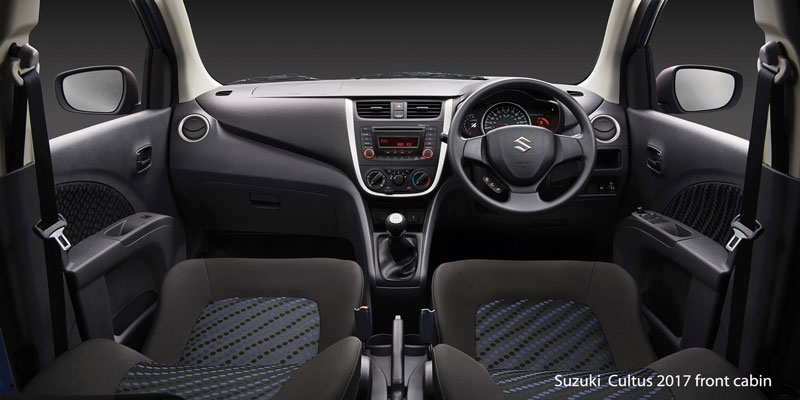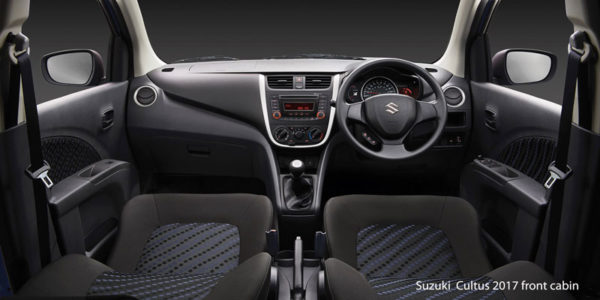 Engine and Transmission:
One thing that is same like ancestor is powerful engine that is 1.0 L G-10 B with 4 inline cylinders and gives 63 horse power with 105@3500 Peak torque.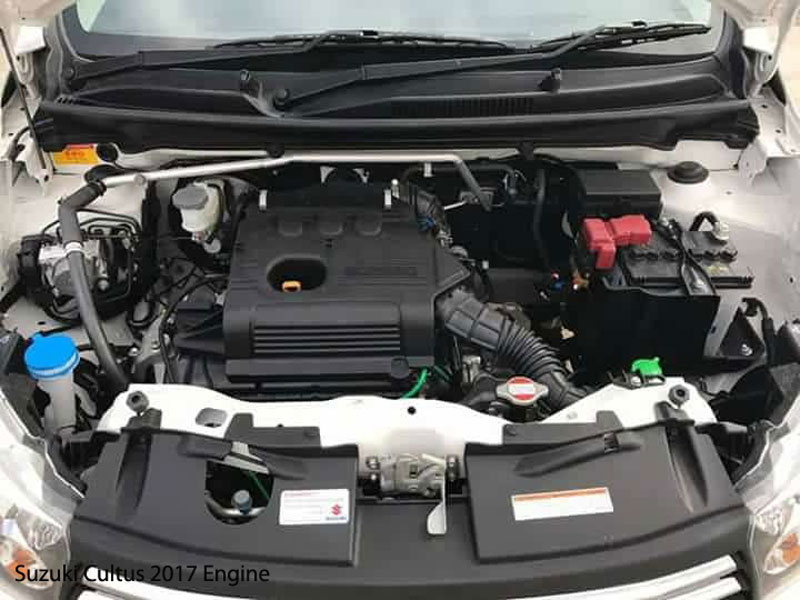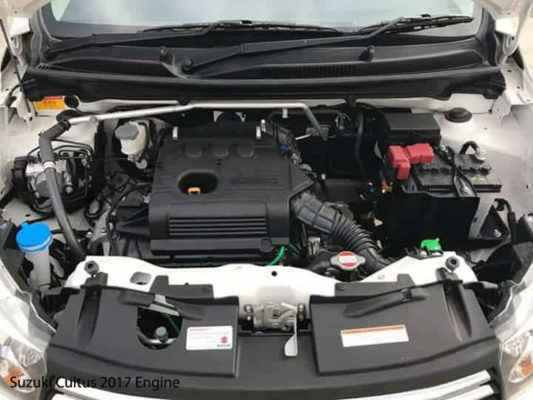 With this engine cultus 2017 can reach top speed of 180 KM per hour and also give high fuel efficiency of 15 kilometer per liter within city and 18 kilometer per liter on highway. Both Version VXL and VXR have 5 speed Manual Transmission with Rack and Pinion Power steering.
Comfort and Security:
Advancements not done on its design but lot of new features also added to make it more worthy among customers. It has spacious interior with comfortable seats on front and rear. Front both seats are manually adjustable that was not in previous version. Rear seats have more head and room space where three passengers can sit easily.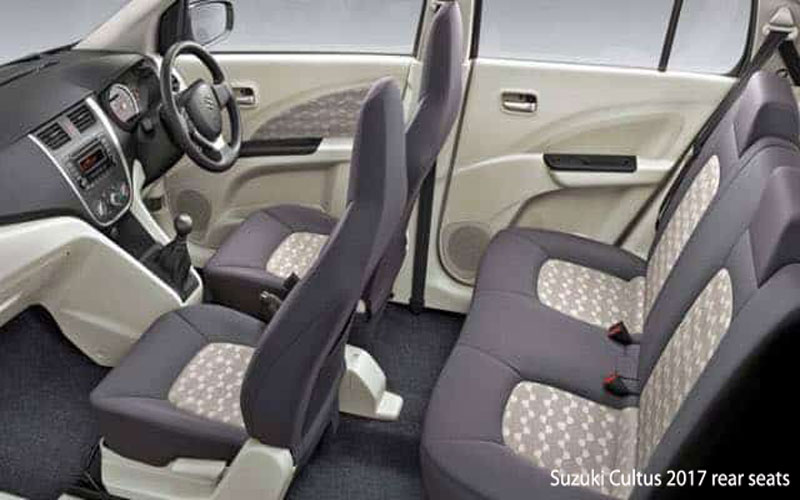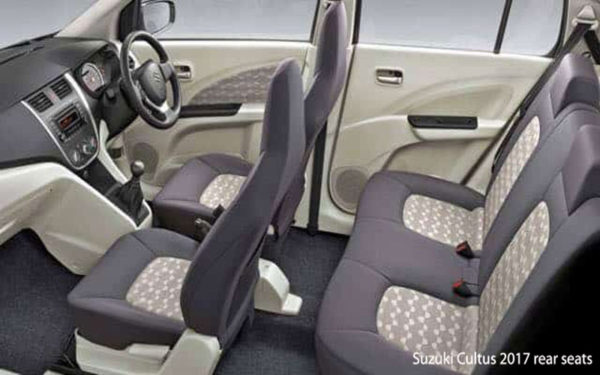 Other features provided to maximize the comfort are air conditioners, cup holders, power outlets and Bluetooth which were missing in old cultus.  From security point of view one most important feature is added that isn't present even in Honda city and Toyota corolla GLI those are SRS airbags for both front seats.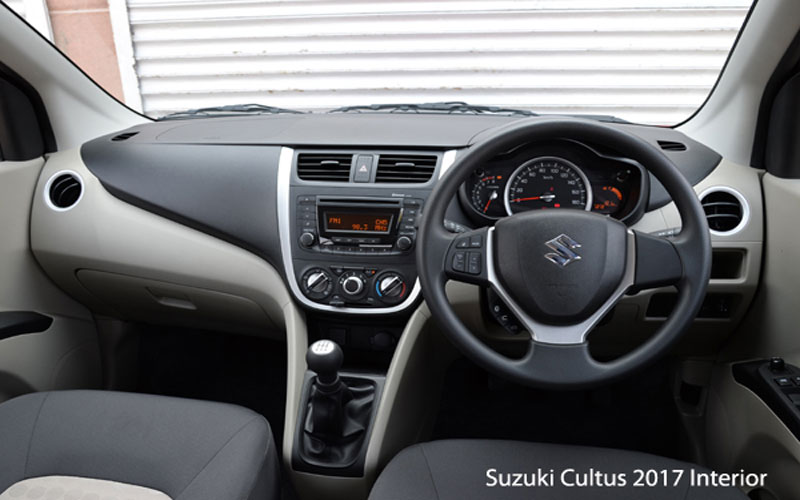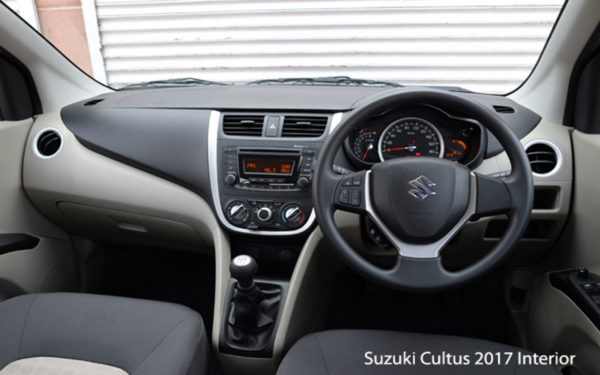 Some other important aspects of security are antilock braking system, Central locking system and tube less tires. From Pakistani point of view this car is best in range of 12 to 14 lacks that give more than lot of other car with same class. Don't forget to share your reviews and comments with us.
Price: 12.5 to 13.9 Lakhs in PKR