Honda N-BOX Slash 2020
Honda N-BOX Slash is undoubtedly bestselling kei car in Japan since 2014 when Honda released a range of N kei cars including N-BOX Slash, N One and N-WGN. Honda Japan has released the 2020 version of N-BOX Slash in Japan and you can export the latest N-BOX Slash from Tokyo based dealers of Honda Slash. 2020 Honda N-BOX Slash is available in both two wheel driving option and four wheel driving option with right hand steering drive. The sloping roof of Slash is a major eye catcher for all customers displaying a funkier design and available in variety of different exterior colors and one of the major attraction of N-BOX Slash for customers is its cost efficiency which let you buy and run the minicar at an affordable price.
Trim Levels:
 Five different trims are available for 2020 version of Honda N-BOX Slash that includes G trim, GL trim, G Turbo L package, X trim and X Turbo trim. All the trims are powered by similar drivetrain and offer automatic transmission. Honda N-BOX Slash is exported to Europe and many countries of Asia including Pakistan and also in some parts of United States. We will have a brief review on the performance and features of Honda N-BOX Slash 2020 version.
Powertrain, transmission and performance:
The very economical N-BOX Slash is powered by 660 cc DOHC three cylinder twelve valve S07A engine that generates a horsepower of 64 hp and torque of 114 Nm. The turbocharged engine delivers low down oomph while it offers continuously varying automatic transmission which is ideal of both urban and highway drives. It has the ability to hit sixty two miles per hour in 11 seconds at a top speed of 140 kilometers per hour and the wonderful fuel economy of N-BOX Slash is more than efficient giving you average mileage of thirty five miles per gallon.
The narrow body design and narrow tires of the kei car gives it a taller appearance while enlarged wheelbase provides more stability in drive and the taller design reassures in stability by pushing the crosswinds even at higher speeds on highways. The small size of car makes it perfect choice for city drive and can be easily driven by even untrained drivers while lighter steering option also assists in smooth handling of car with a switch button to make steering lighter. Braking system is also average enough to give you enough confidence on your drive in city streets and even highway roads.
Exterior design and features:
This small kei car is 133.85 inches in length, 78.74 inches in height having a width of 58.26 inches. It has a typical boxy shape with sloping roof and funky design having three doors and offering accommodation to four passengers. Front end of N-BOX Slash is rectangular with rectangular shaped headlights and chrome accented rectangular grille flared with side air intakes.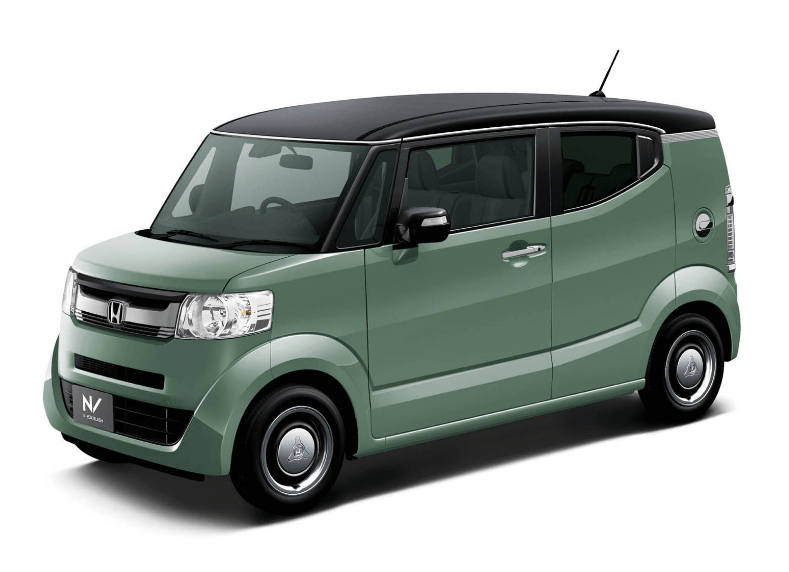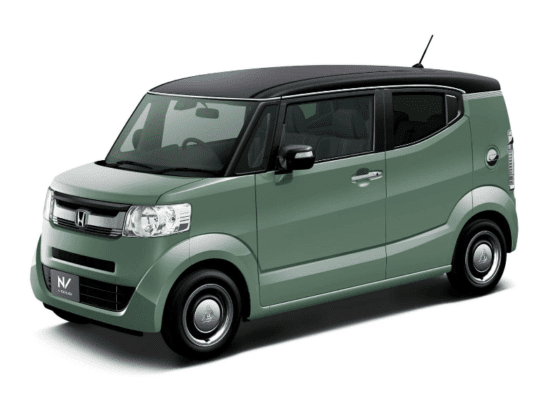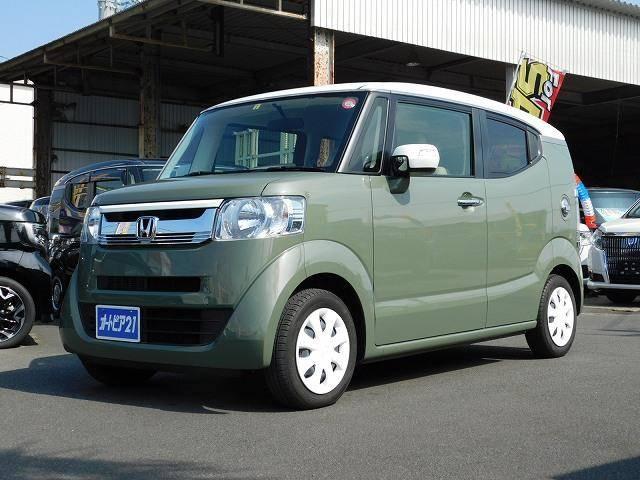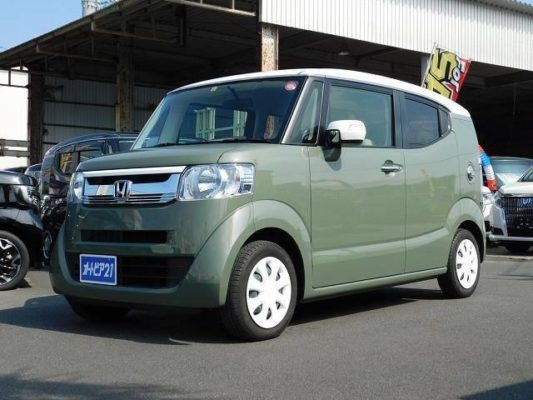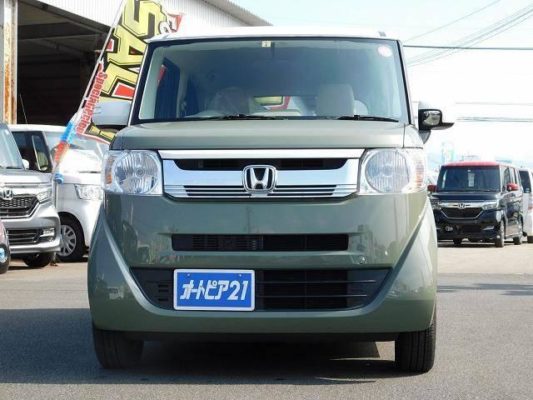 Rear end is also busy offering somehow aggressive looks with rear attractive tail lights and chrome imparted bumper which is more eye catching than previous models.  This N series is taller is size than other cars of this range. It is available in variety of exterior colors and it also offers two tone color theme styles to the customers.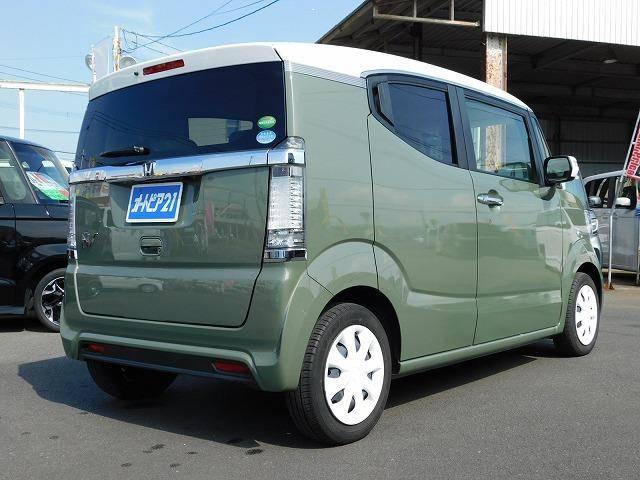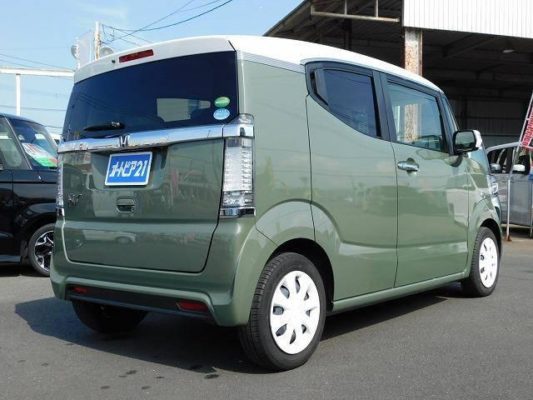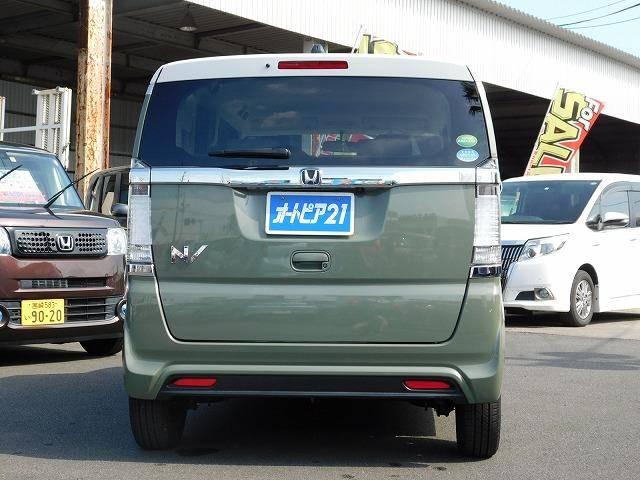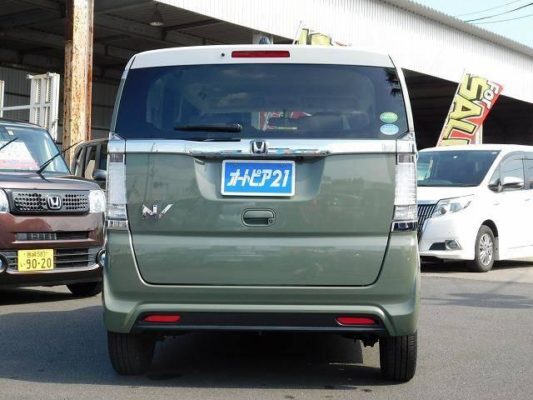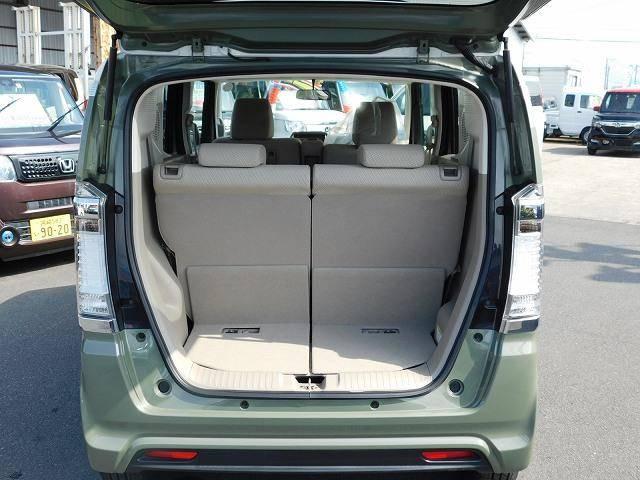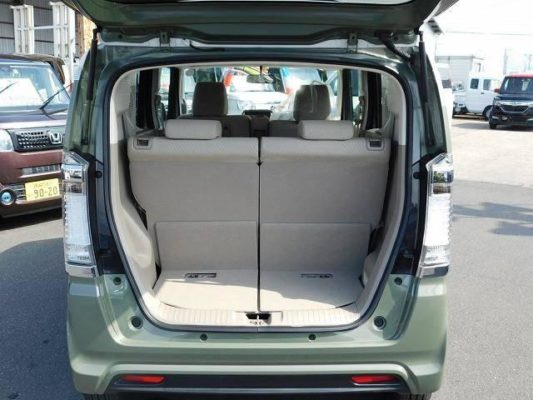 Interior design and features:
Cabin of N-BOX Slash is very elegant displaying intuitive dashboard design which is quite modern but hard plastic material used in its production is a bit unremitting. It offers seating capacity to five passengers and seating is comfortable enough to give you maximum relaxation in journeys. Rear seats are also enough spacious to give an enormous leg room to rear passengers as compared to competitors while cabin space is not that much big to carry large amount of cargo with you.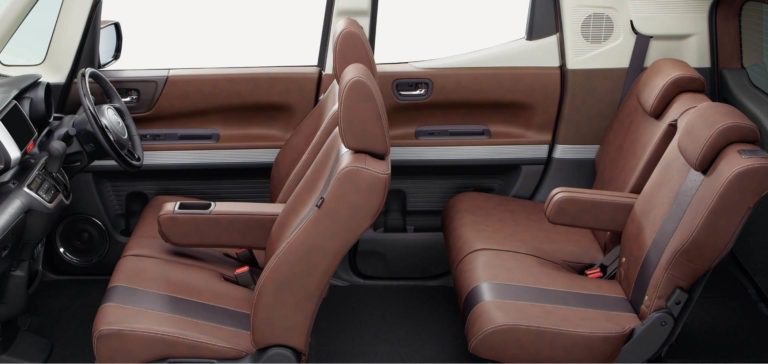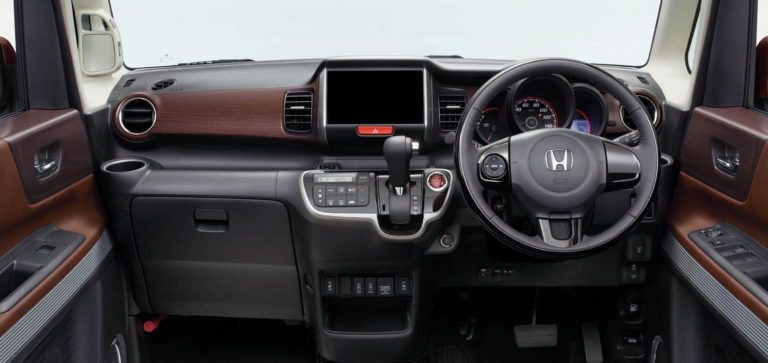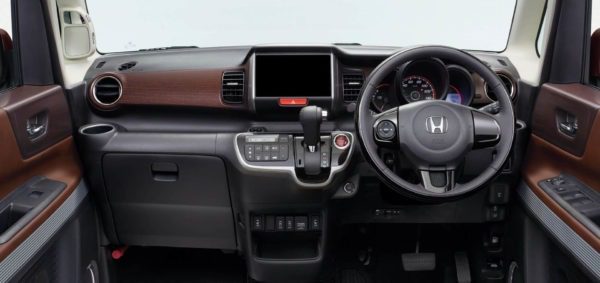 Cabin is equipped with air conditioning system, CD player, FM radio, Cruise control, cup holders, fog lights, immobilizer, power mirrors, power windows, power door locks, power steering, traction control, tachometer, key less entry and arm rest for complete relaxation. It provides you with eight airbags to ensure maximum protection during accidents.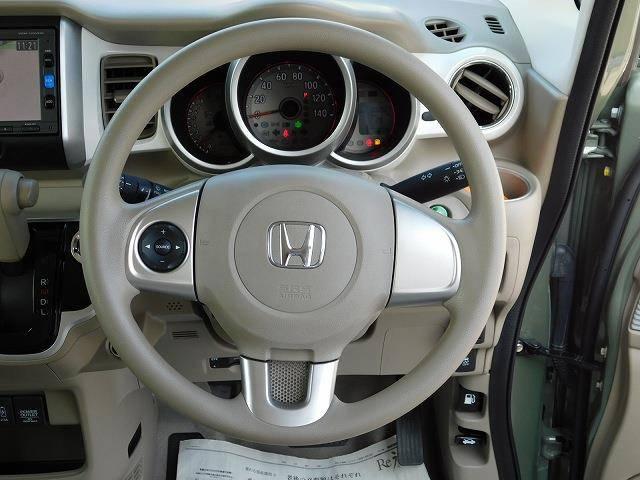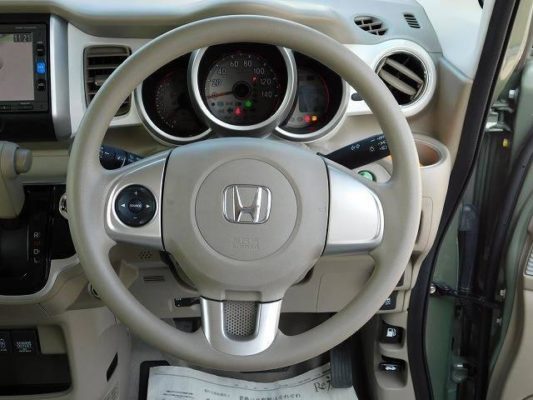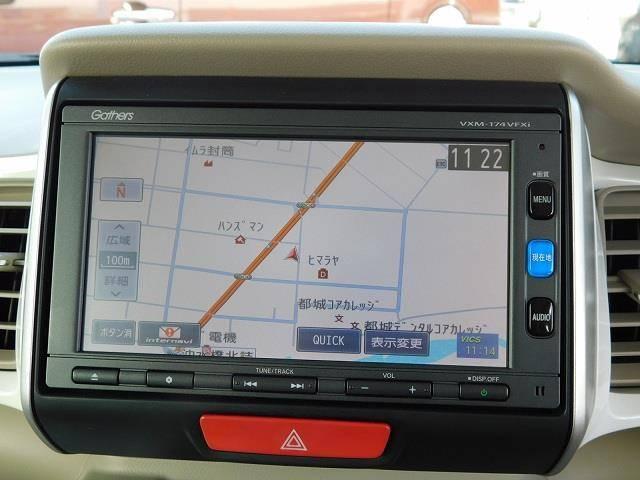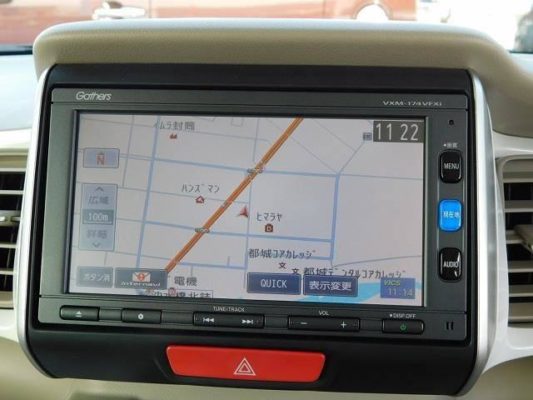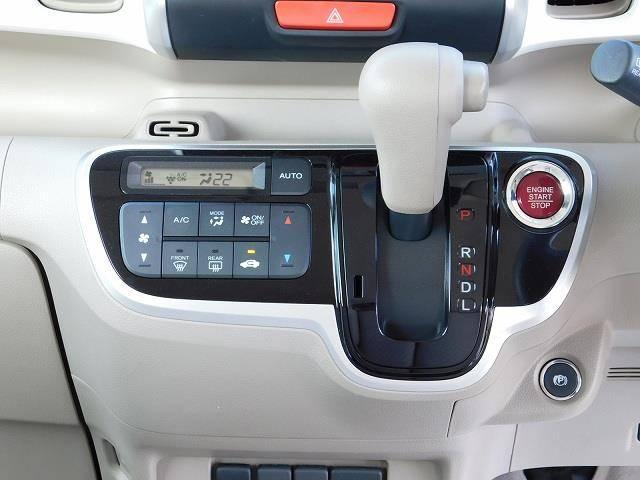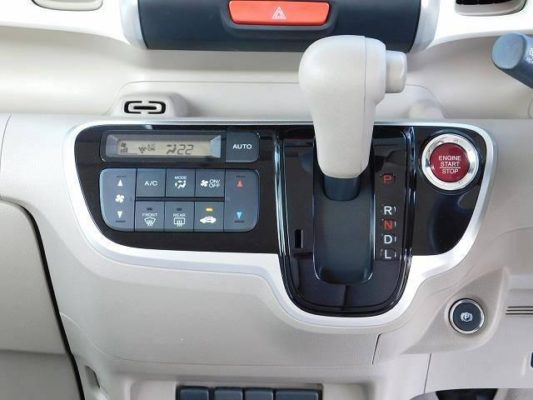 Major competitors:
Some of the biggest rivals of Honda N-BOX Slash 2020 will be Daihatsu Mira, Suzuki Alto, Mitsubishi EK Wagon, Honda N-ONE, Honda N-WAGON and Suzuki Wagon R.
Price:
Two wheel drive Honda N-BOX Slash 2020 is available at a price of 16,800 US dollars while turbo version of two wheel drive is available at a price of 19,800 US Dollars. Four wheel drive Honda N-BOX Slash 2020 normal version has a price of 18,800 US dollars and turbo version is available at a price of 21,800 US dollars and the dealers will be supplying spare parts of the vehicle too.