Honda N One 2019
Honda N One made its entry in 2012 in kei car category in Japan which was built on Suzuki plant and it made its debut in other parts of the world too. Honda released second generation of N One after seven years of its debut giving more competition to the other imported cars. This premium small car is a low roof car beautifully designed and equipped with all latest features present in both two wheel driving option and four wheel driving option. If your budget allow you to import a versatile car from Japan this year then all- new Honda N One must be your consideration. It is available in eight different trims that differs in terms of specific additional features and the various trims are mentioned as G trim being the base trim, GL Package, G Lowdown trim, G Lowdown Basic trim, Premium trim, premium tourer trim, SS Brown Style package trim and Tourer trim which is the top of the line trim equipped with maximum luxurious features. All trims are powered by similar drivetrain and offer same type of transmission. Overall Honda N One 2019 car is an impressive car in terms of its retro style appearance, above average comfort, wonderful performance and value for its money.
Powertrain and performance:
2019 model of Honda N One is powered by 660 CC SO7A DOHC three cylinder twelve valve petrol engine producing a power of 58 hp and torque of 65 pounds feet. The thirty five liters of fuel tank capacity is well enough to get a mileage of twenty six miles per gallon in city and twenty eight miles per gallon on highways with a maximum speed of 140 kilometers per hour. Electric power steering of N One has maximum power to provide smooth and power assisted turning of car around turns and curves making it a valuable car in city traffic. It offers five speed automatic transmission only and gives you the option of both two wheel driving option and four wheel driving option.
This min car suitable for urban traffic but driving it on highways makes it engine very noisy and makes it difficult to control at high speeds. Braking system is also well to drive it through bumps and breakers by stopping the car smoothly without any jerks whenever required.
Exterior layout and features:
This premium small car is 3395 millimeters in length, 1630 millimeters in width and 1475 millimeters in height with a wheelbase of 2520 millimeters and a total weight of 920 kilograms. This is a five door car with seating capacity for four passengers and available in variety of color options for its exterior looks. Main difference in Honda N Wagon and Honda N One is in its roofline in which Honda N One has a lower roofline with less height as compared to Honda N Wagon otherwise its looks are very similar to the N Wagon. Front end has rounded headlights provided with day time running lights to enlighten your pathways and the rear end is again boxy dinky shaped emphasizing bold impression on front and back bumpers and chrome imparted front grille.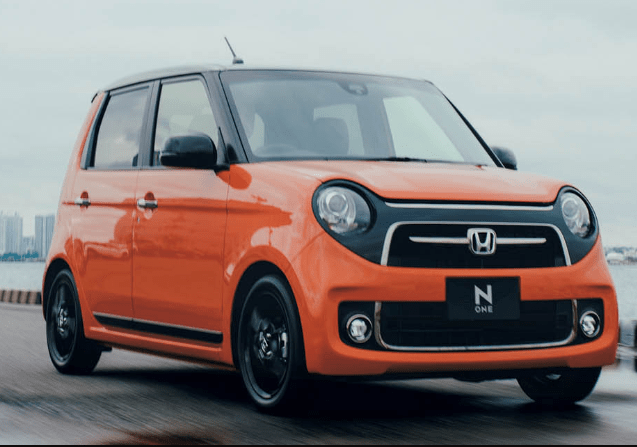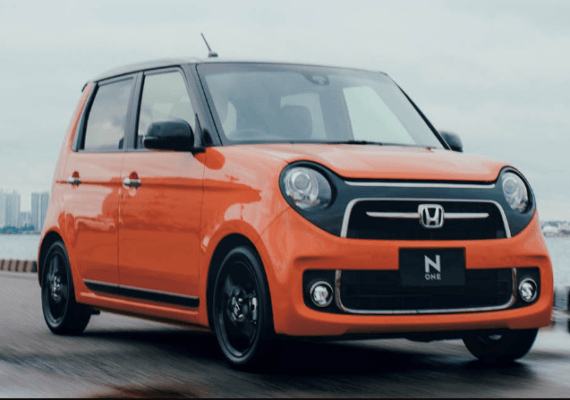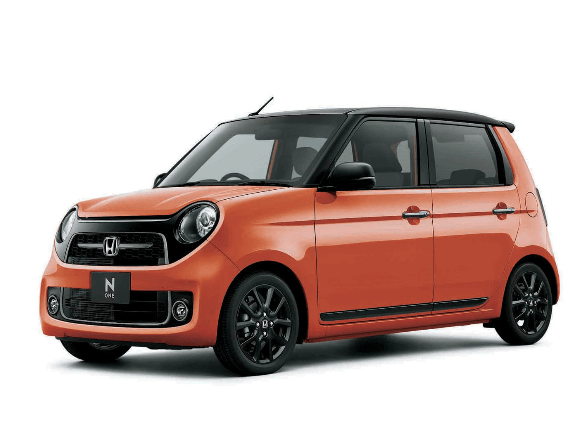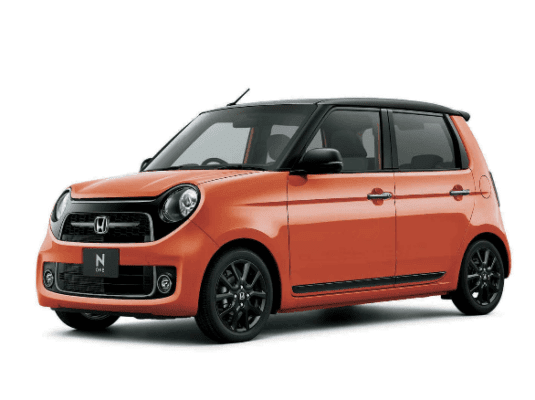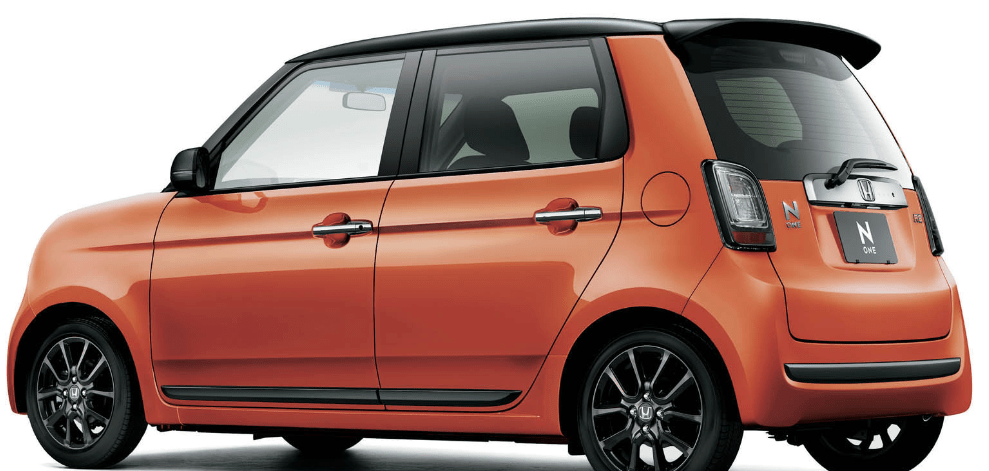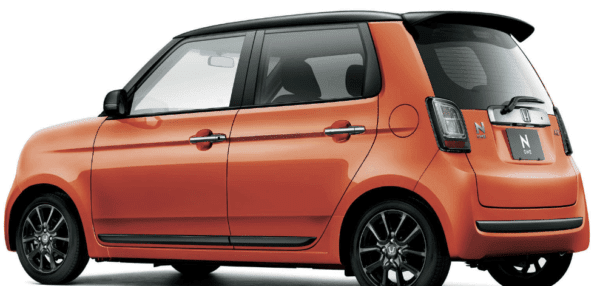 Interior design of cabin and its features:
Cabin is beautifully designed in black and brown theme color equipped with fabric covered cushioned seats comfortable enough to provide you a relaxing journey even over bumps. Four adults can easily enjoy their rides in its spacious cabin as compared to its very small size and apart from it, it can also accommodate necessary luggage in its boots space. It is equipped with latest technology to match the expectation of European buyers as it offers you with a 7 inch touch screen infotainment system provided with smartphone compatibility and navigation system to assists drivers in driving in traffics while reversing camera helps the driver park his park perfectly and hill start assistance to control the car.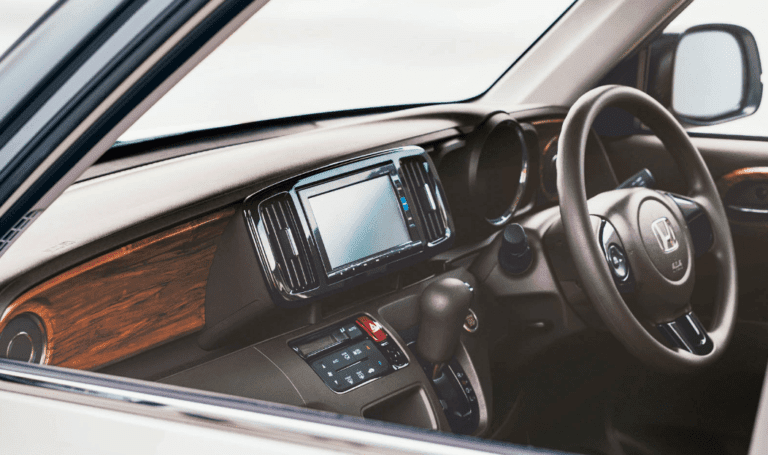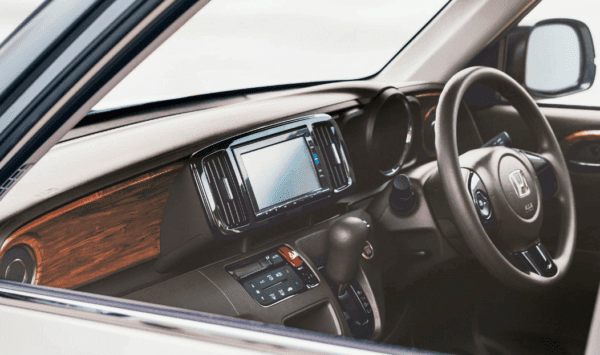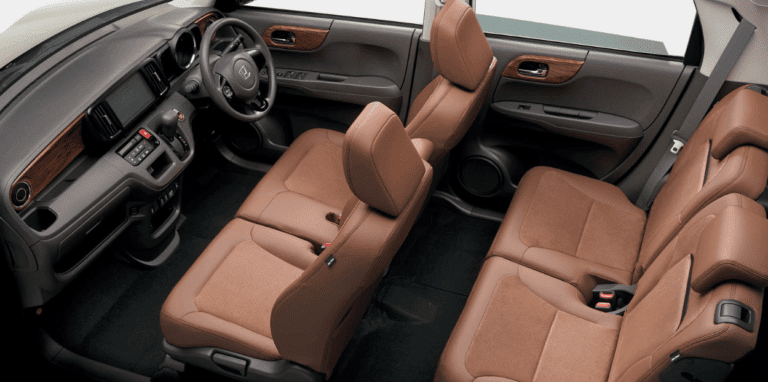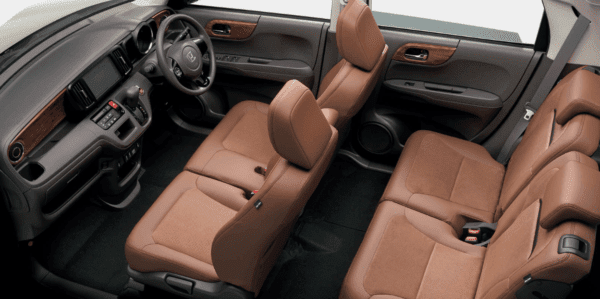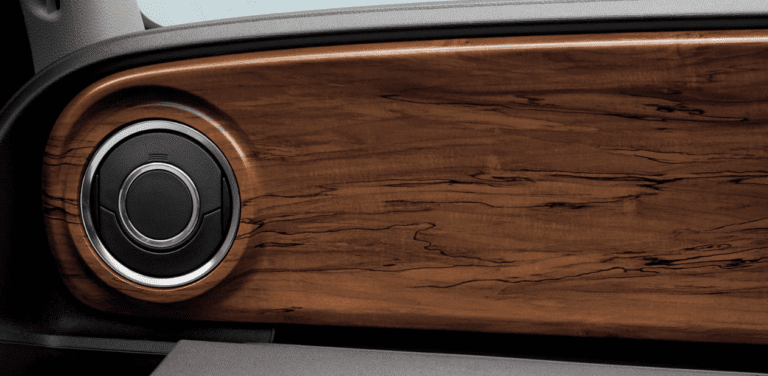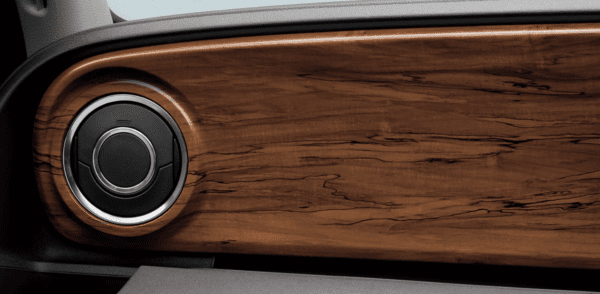 You will be provided with safety kit to ensure your safety and six airbags will give you protection inside the cabin during collisions while other safety features include collision mitigation braking system, automatic high beam headlights, adaptive cruise control, false start prevention and road departure mitigation system.
Major competitors:
Major competition to Honda N One 2019 is given by FAW V2, Suzuki Wagon R, Suzuki Swift, Daihatsu Mira, Fiat 500 and Honda N Wagon.
PRICE:
Two wheel drive Honda N One 2019 has a starting price of 15,800 US dollars while the four wheel drive N One has a starting rate of 16,800 US dollars. In Pakistan Price of Honda N-one Ranges from 15-22 Lacks Depending upon the Trim Level.