2020 Renault Zoe
2020 Renault Zoe was unveiled in June 2019 which was announced to have bigger battery that would give range of 242 miles. 2020 Renault Zoe has been awarded as best smallest electric car in WHATCAR awards and it has been winning this rank since last seven years. There are no drastic changes made in the 2020 Zoe but it offers more powerful motor having an upgraded bigger battery option. It beats all its rivals giving thanks to its eye catching modernized looks and composed handling along with quick acceleration. The surprisingly remarkable performance of Renault Zoe makes worth every penny you spent on it.
It can be charged hundred percent in just three hours. It provides you three battery charging capacities among which the fastest one is 80 KWH dynamique. The cheapest battery charging option is also the 80kwh Dynamique while the greenest one is 65kwh dynamique and 50kwh quick charging can be done by paying an additional 750 pounds and takes only half an hour to give you a driving mileage of extra ninety miles.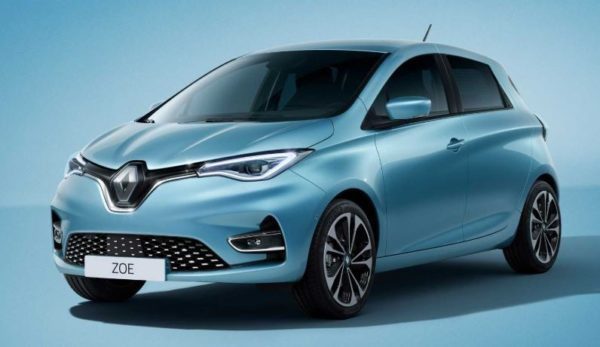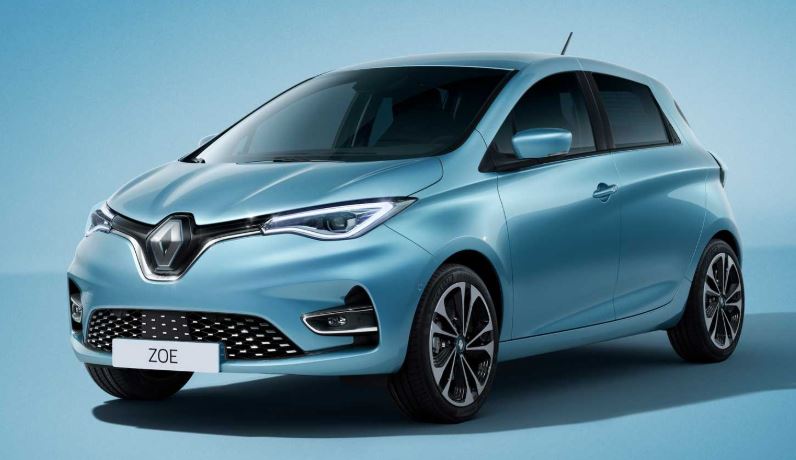 Trim Levels:
 It is available in three trims that include Play version, Ionic version and the GT line trim. Price of 2020 Renault Zoe is reduced a lot due to Government's plug in grant of United Kingdom to promote the sales of all-electric cars in country that are environmental friendly and its deliveries are started already.
Power train and performance:
The new powerful motor of Renault Zoe R135 is quicker than previous ones powered by 52 KWh batteries which is similar in size as old batteries and holds less interior space. It generates a horsepower of 134 bhp and torque of 181 pounds feet and makes the acceleration quicker enough to sprint from zero to 30 miles per hour in 3.9 seconds. The 2020 Zoe gives you enough confidence to exploit gaps in towns sprightly and moving faster on roads and gives you a driving range of 245 miles which is greater than all its rivals with an average of 4.9 miles per kilowatt hour.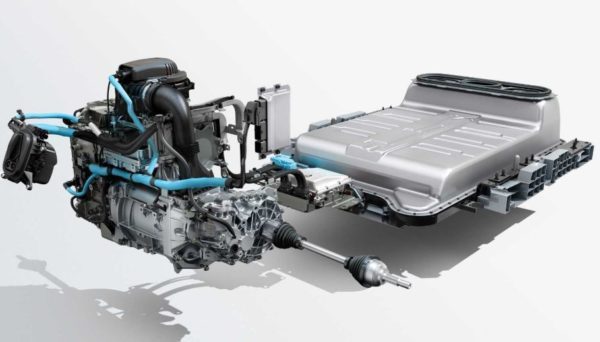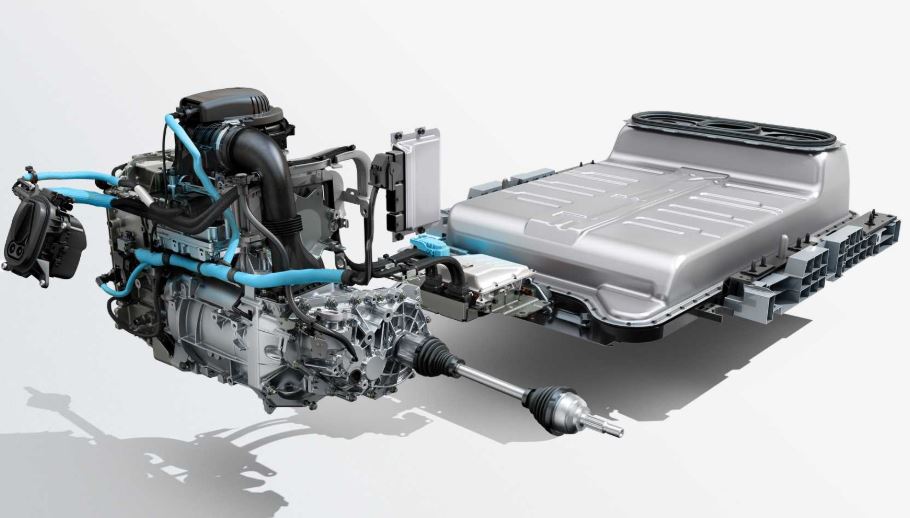 Driving Dynamics:
It provides you with different driving modes in which eco mode is to throttle a sleeping tablet, B mode allows you to run the car as one pedal car and D mode let you drive slower even when lifting throttle off. Quality of ride in 2020 Renault Zoe is quite comfortable unless you are driving over broken surfaces but overall the handling and suspension is much better making it fun to drive with its fluffy and light steering response.
Exterior design and features:
The modernized looks of 2020 Renault Zoe revolutionize your life with its sculpted contours and compact shape. Front end holds a black grille accented with blue colored chrome diamond logo giving astonishing appearance while the slender shaped blue headlights amaze your looks and LED daytime running lights are fixed into it.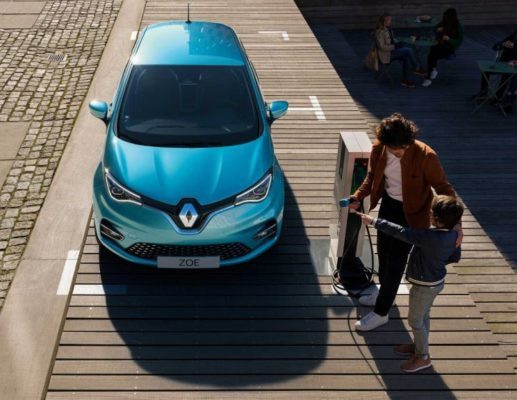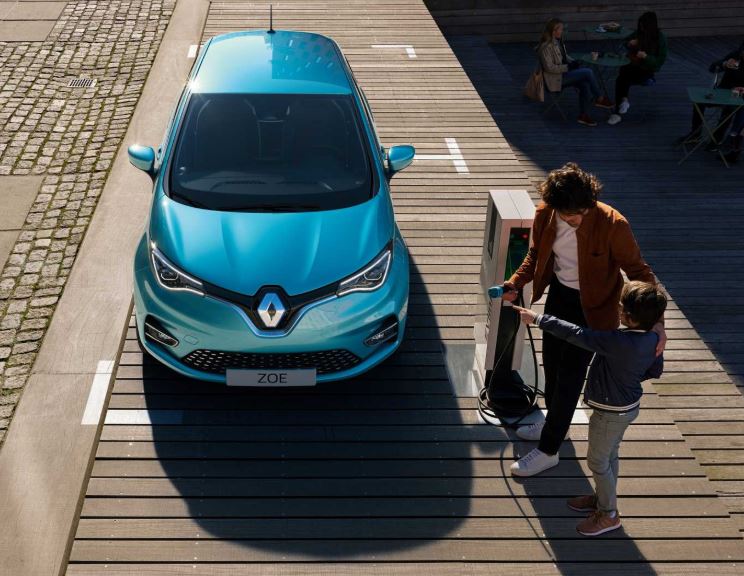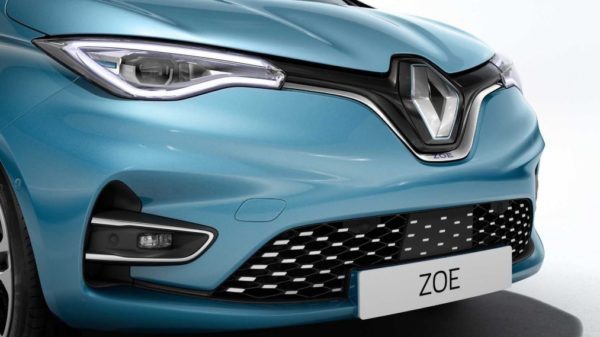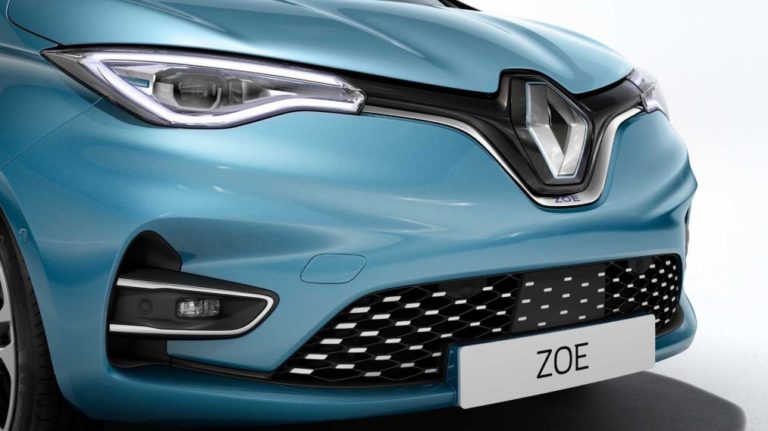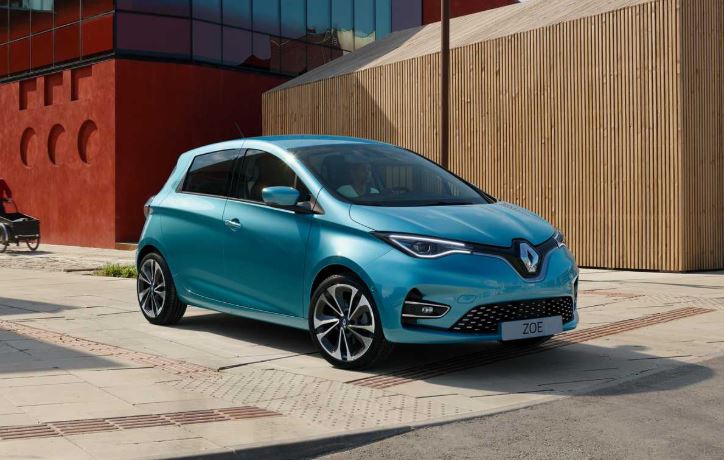 Rear end of Zoe holds more modern identity with designer rear headlights having boomerang lighting and red brake lights. This five door car gives a resembling appearance like coupe as the rear door handles are designed in a way it incorporates into the frames of window. Length, width, Height: It is 4087 millimeters in length, 1787 millimeters in width and 1562 millimeters in height.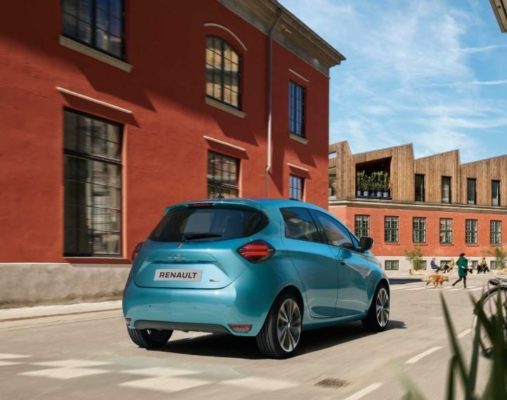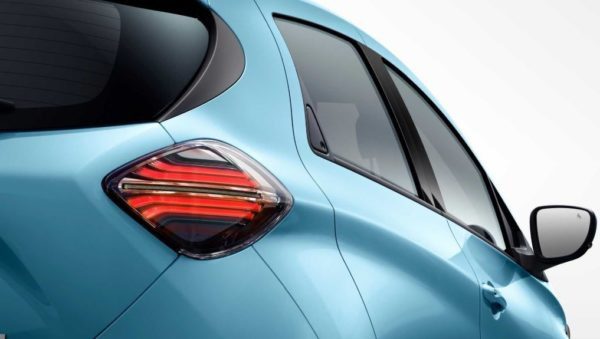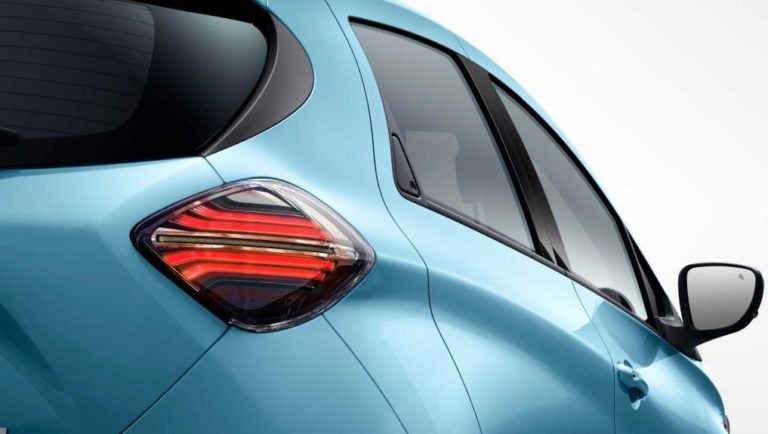 Interior design and features:
Interior design of 2020 Renault Zoe symbolizes peace and elegance while evoking natural elements and displaying emblematic dashboard on front accented with chrome trims. Electric train inspired seating provides you maximum comfort and relaxation while cabin is spacious but rear seats have average legroom.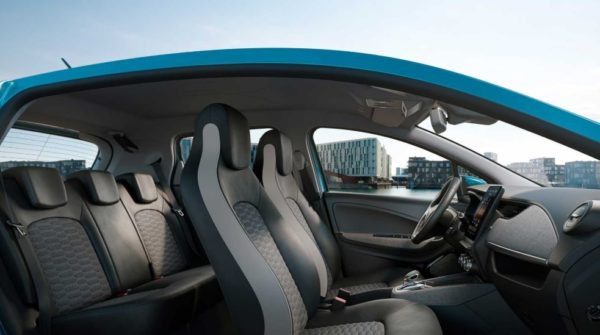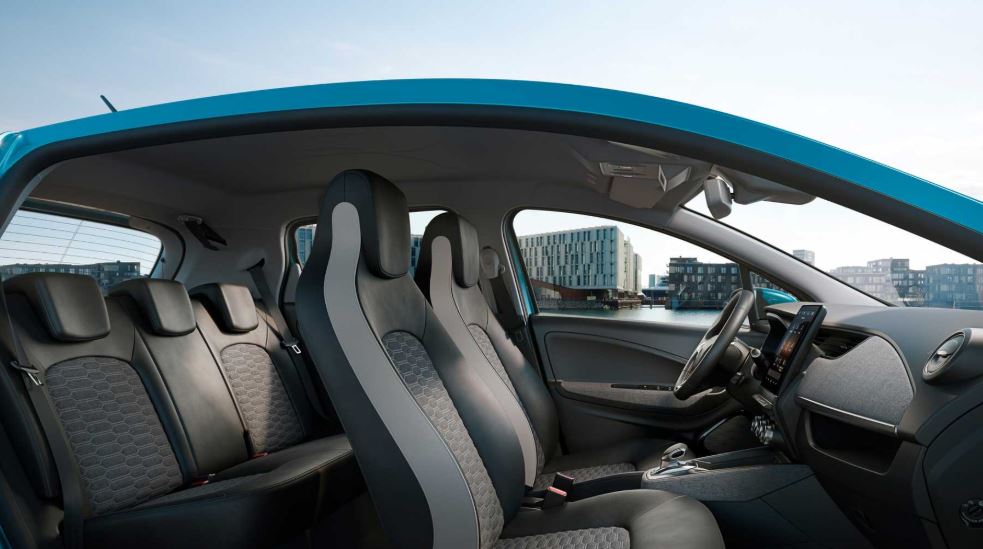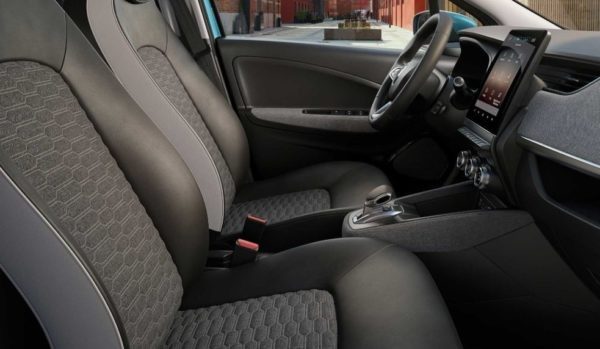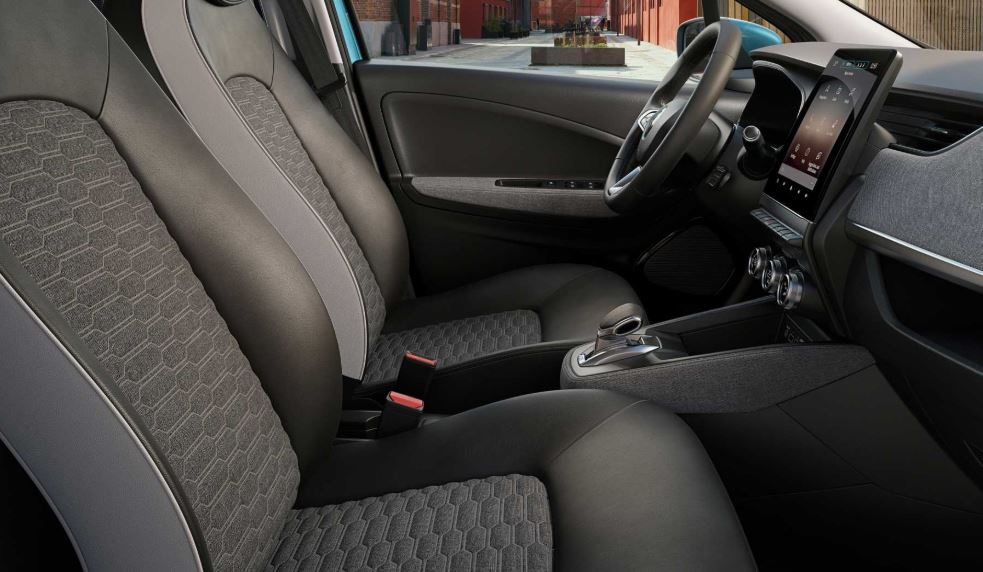 9.3 inches touch screen display is mounted on dashboard to give you infotainment while a ten inches display screen is fixed behind the steering wheel used as instrumental cluster.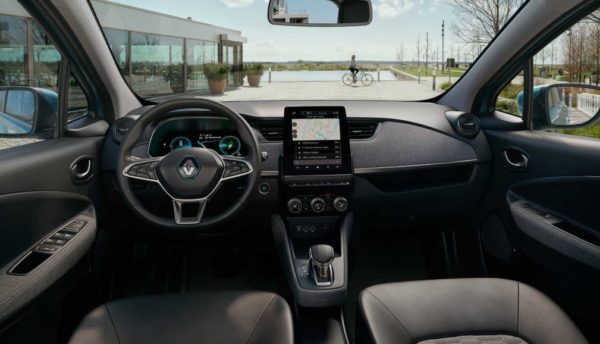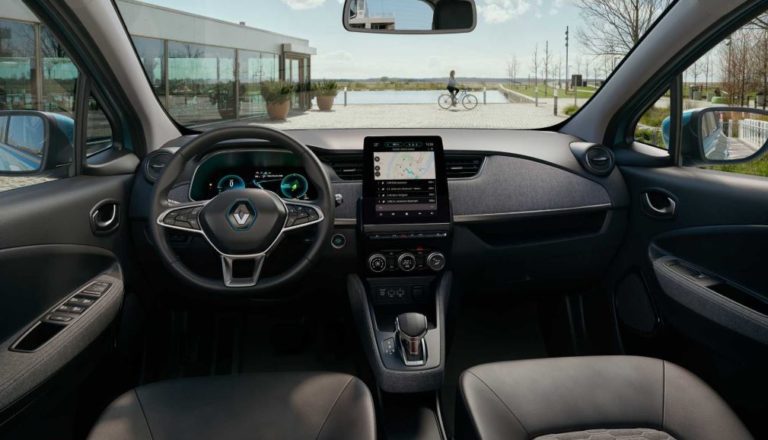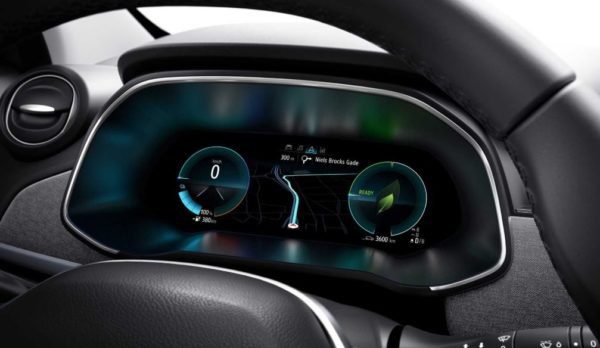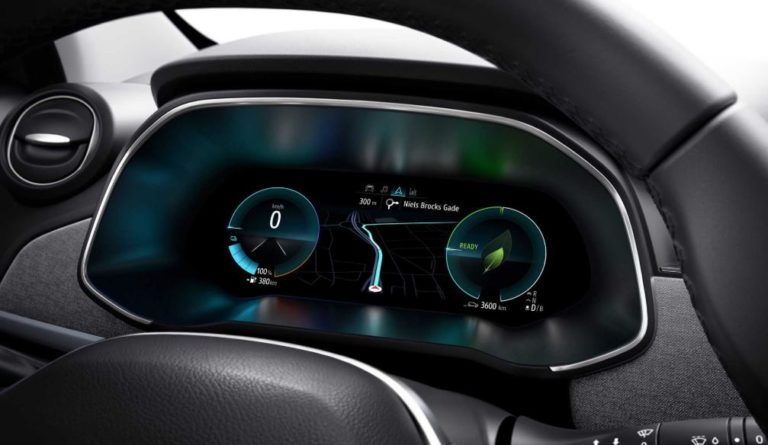 It is featured with climate control system along with two USB ports, wireless charging of phone, electronic parking brakes, keyless entry, dead lock, cruise control, anti-lock braking system, tire pressure monitoring system, fabric seat upholstery, reversing camera, hill start assistance, navigation, electronic stability control, rain sensing wipers, air bags and R-LINK  multimedia to enjoy your favorite music.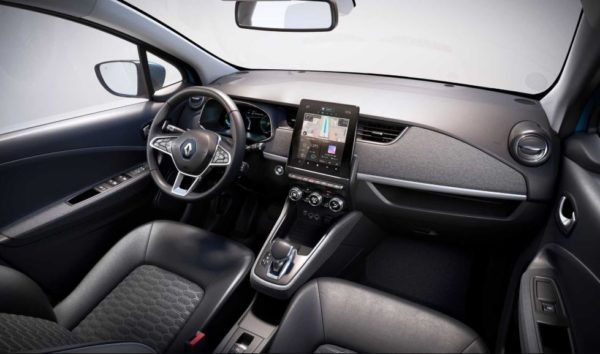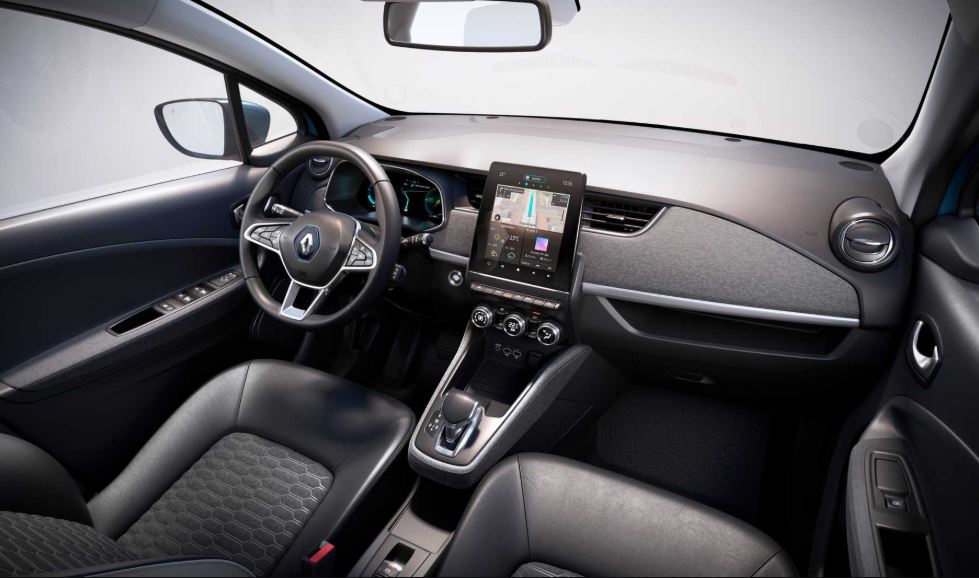 Major competitors:
Some of the major competitors of 2020 Renault Zoe will be BMW i3 , Hyundai Kona Electric, Tesla model 3, Jaguar I-Place, Audi E-Tron Quattro and Kia E Niro.
Price:
Play version of 2020 Renault Zoe has a starting price of 25,670 pounds while ionic trim is priced at 27,170 pounds and the GT Line trim of Renault Zoe has a price of 28,620 pounds.