SAIC Roewe ei5 EV
Sold in China = 2017-2021
Generation = 1st (Pre-facelift)
Status =

Discontinued

(Facelift Introduced from 2022 onward)

Roewe ei5 EV Price in China in 2021 =

13,3800 ¥ – 14,5800 ¥
Roewe Ei5 was debuted by SAIC in 2017 as a compact station electric car at Guangzhou Auto Show, China. It is charged by a single electric motor capable of giving you 300 kilometers of range. Its new model was launched in 2019 and it becomes one of the favourite electric vehicles in China that managed to sell 25,093 units in 2019 from the month of January to November. 2020 version of SAIC Roewe Ei5 has been updated with more powerful battery packs that consist of prismatic cells in its manufacturing and give you an increased driving range of 420 kilometers. Ei5 is a bold choice to be selected as it is not very common on roads of China but as the consumers of electric cars are increased we hopefully see a bright future of Ei5 especially after the successful fight of Covid-19 by China. The overall design of the updated version of Roewe ei5 is traditional reminiscent of many recent cars decorated with blue accents. The updated version of SAIC Roewe ei5 is a hit code in Beijing even before the new EV subsidy policy was officially released for the customers and it is kept even cheaper than the previous model of 2018. It is available in two trims that are electric internet ultimate edition and the electric internet deluxe edition.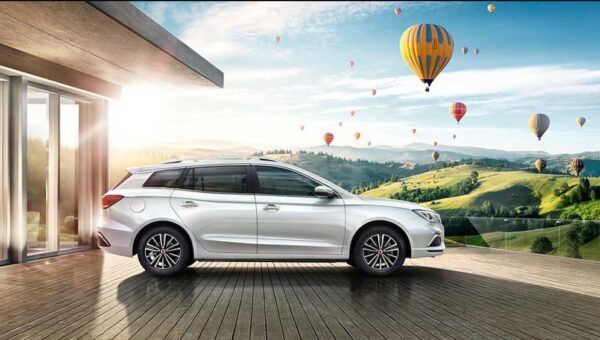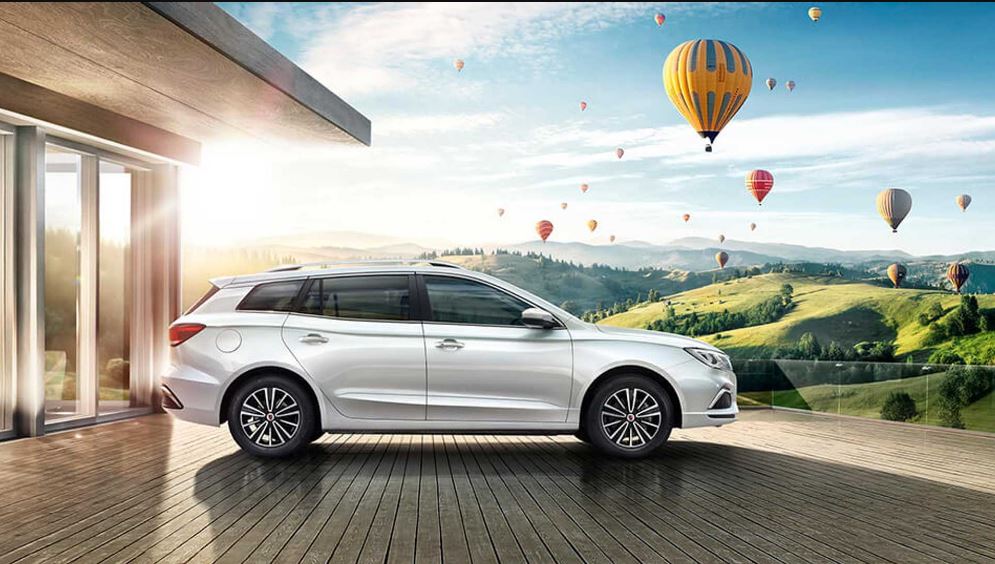 Powertrain, transmission & performance:
SAIC Roewe ei5 gets its power from a permanent magnet synchronous motor powered by a 52.5 kWh battery pack that uses lithium prismatic cells and generates a maximum power of 114 hp and torque of 188 pounds-feet. The battery can be charged easily at home with an onboard charger within 8.5 hours while service station charging can charge it even faster charging up to eighty percent in just forty minutes.
SAIC Roewe Ei5 specs:
420 km (261 miles)of NEDC range
5 kWh battery
0-50 km/h (31 mph) in 4.8 seconds
top speed of 150 km/h (93 mph)
85 kW and 255 electric motor
AC normal charging in 8.5 h
DC fast charging by 80% in 40 minutes
Performance & Drive:
Roewe ei5 can give you an NDEC range of 420 kilometers with a top speed of 150 kilometers per hour. The new model Roewe ei5 now comes with regenerative breaking which was not common in previous electric vehicles in China. You can experience an exceptional driving experience with its three driving modes that can be switched when required and these modes are named normal driving mode, Eco mode, and sport driving mode. Among all the modes sport mode will deliver maximum acceleration to be enjoyed. It has the capability to accelerate from 0 to 60 miles per hour in 11.9 seconds and driving is made more fun and easy with its smooth and balanced steering control that makes the handling of ei5 easy. Brakes of ei5 are also improved to ensure the braking system is firm and reliable.
Exterior design and features:
The new SAIC Roewe ei5 features an attractive fake grille on the front and bigger-sized LED headlights are styled on its side while the front end also features chrome air intakes and blue accents that can be seen throughout its exterior holding on the Roewe ei5 traditional design. The body size of Roewe ei5 features 4544 millimeters of length and 1818 millimeters of width and has a wheelbase of 2665 millimeters. Rear-end of Roewe ei5 is boxy with rectangular sleek designed bigger LED taillights and sixteen inches alloy wheels that look equally beautiful and stylish.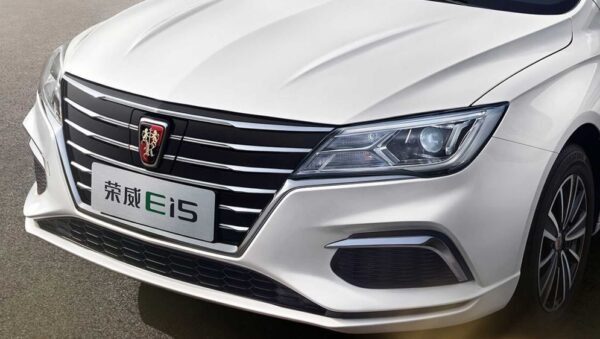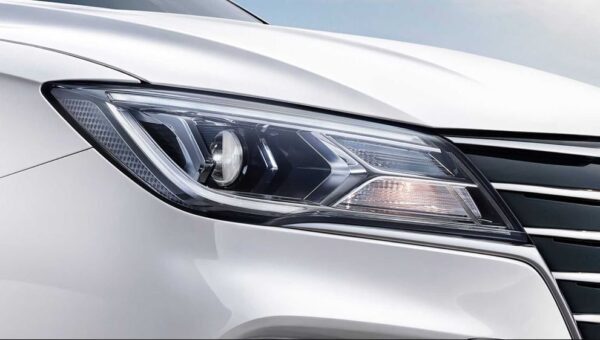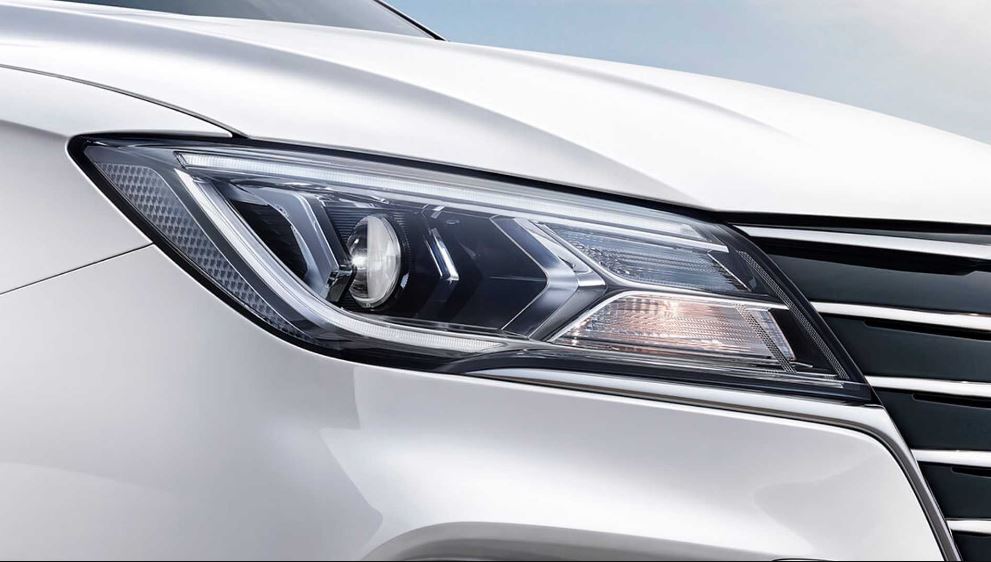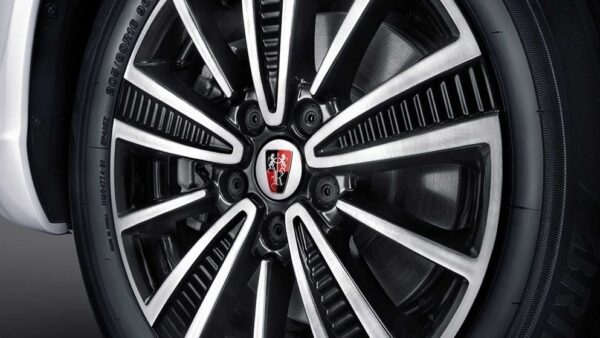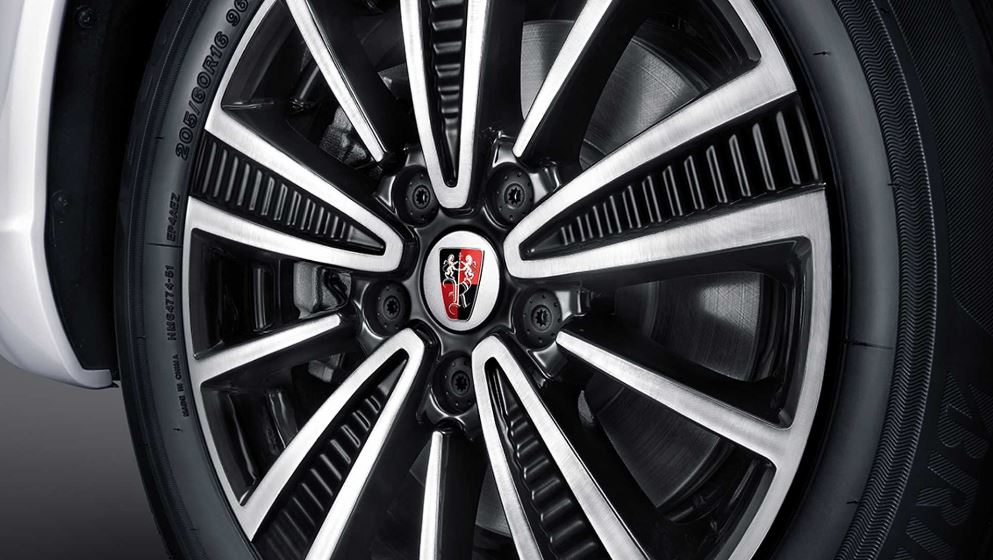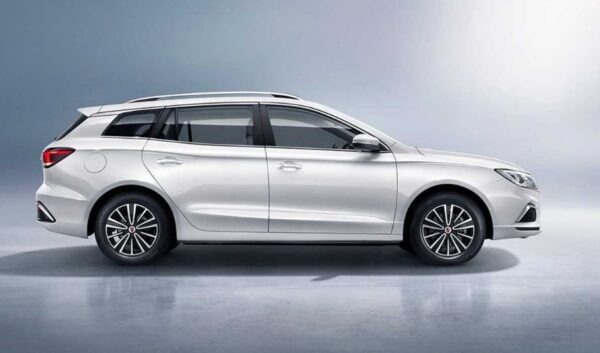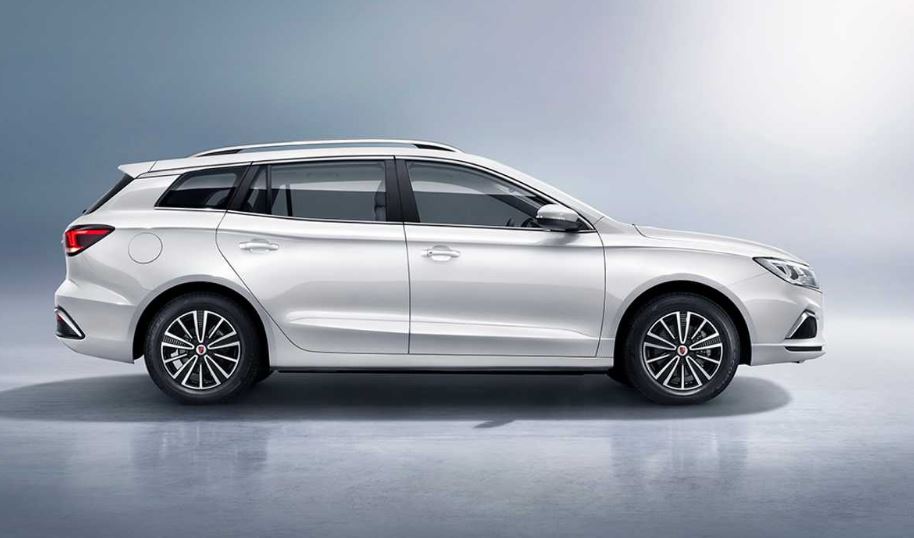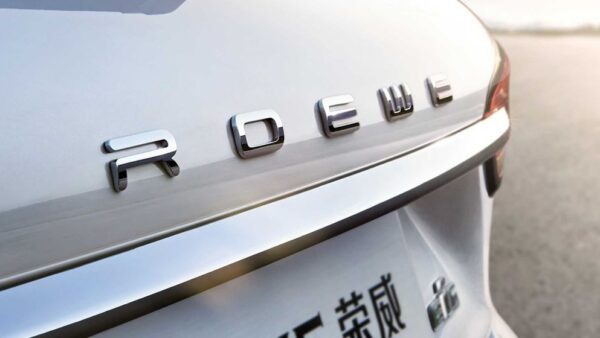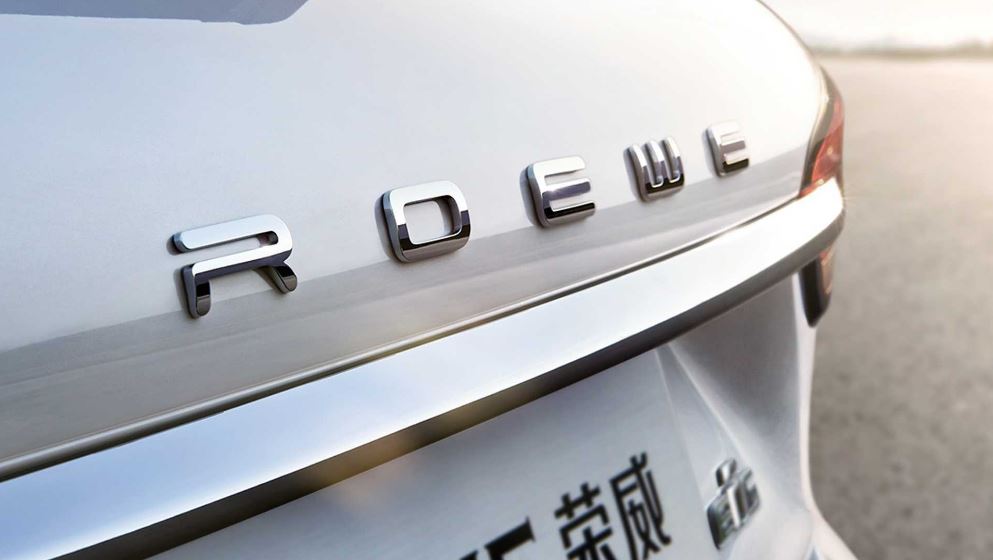 Interior design & features:
One of the biggest advantages of Roewe ei5 is its spacious cabin which is enhanced because the battery is not placed in the passenger area of the storage area and thus it also gives you an increased storage area which is not offered in other electric vehicles and you can carry your daily belongings easily. It gives you accommodation to five adults with black leather-covered seats that provide maximum comfort. The overall design of the cabin is modern and equipped with loads of luxurious features.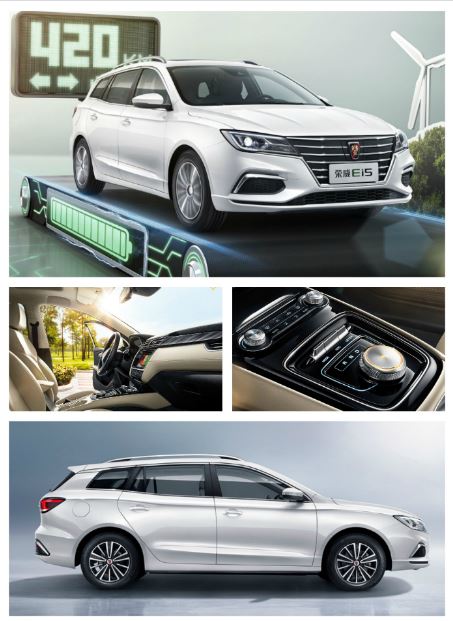 The infotainment system is now made compatible with AL iOS that is a smart internet connecting cars software providing you with navigation, entertainment, and air conditioning system that can be controlled via voice controls.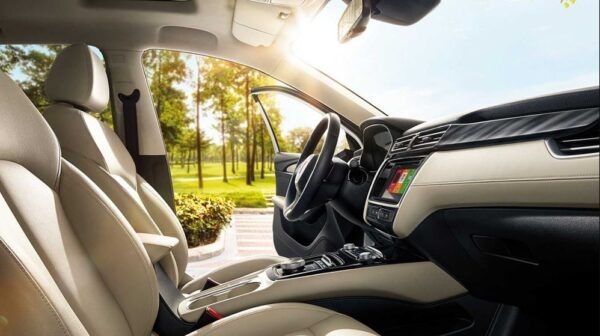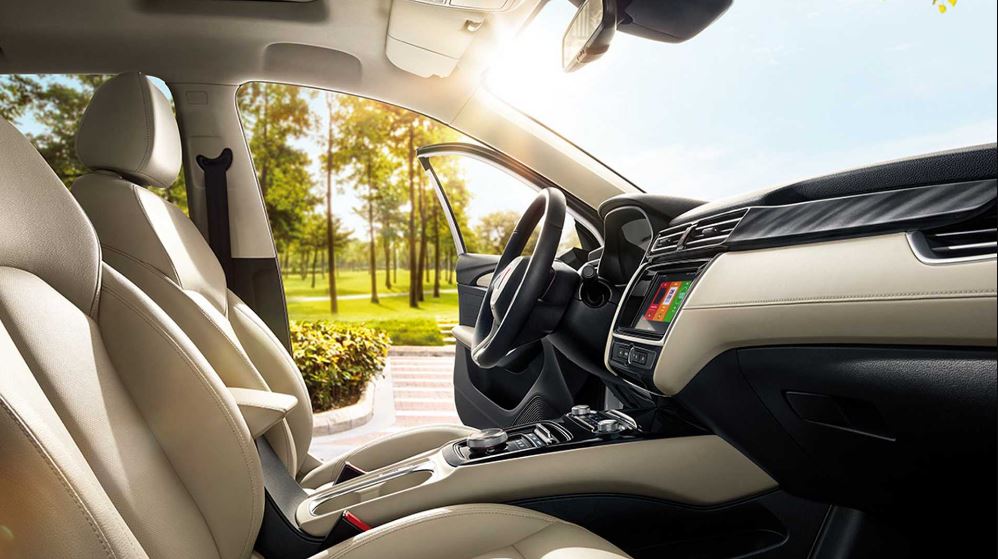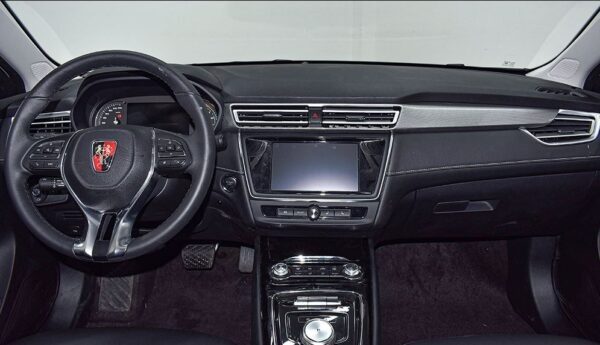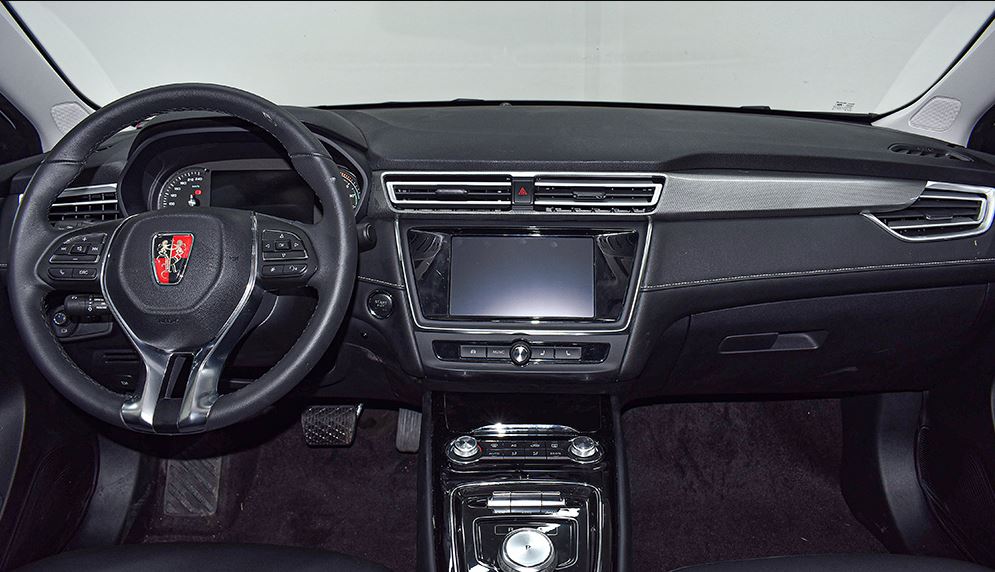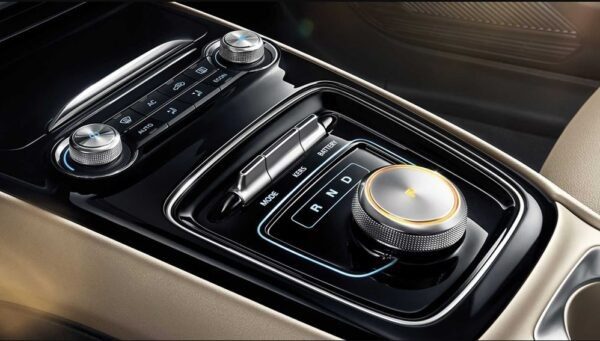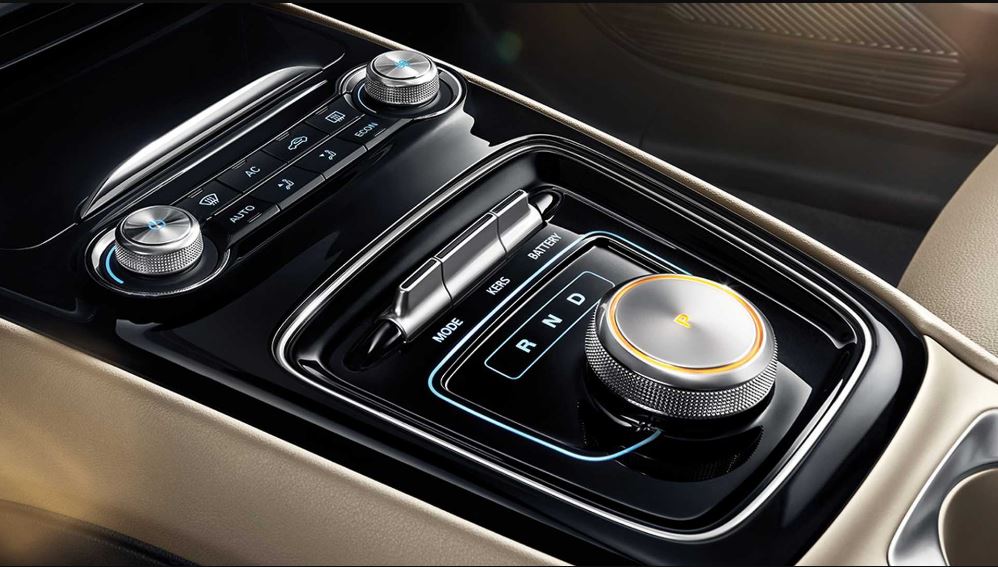 Apart from all these intuitive features, it is also equipped with up-to-date safety features like an automated emergency braking system, pedestrian warning alarm, adaptive cruise control, and active lane assistance ensuring your rides are safer than before.
Major competitors:
some of the tough rivals of the SAIC Roewe ei5 are Tesla Model 3, Changan Eado EV, BYD yuan S2 EV, Polestar 2, and FAW besturn B30 EV.