2022 Mercedes Maybach GLS
Sold in the USA: 2021-Present
2022 Mercedes Maybach GLS Price in the USA:
Maybach GLS 600 SUV
Starts at:

$160,500
After a hit of G650, Maybach of Mercedes readily stormed the luxury automobile market with its GLS 600 4Matic which is a permanent member of the Maybach family and a new form of luxury by combining the looks and technology of GLS with the luxurious features of Maybach. The Mercedes Maybach brand is known for its luxury and elegance which is clearly seen in GLS 600 depicting a sublime beauty along with bold aesthetics taking luxury to the next level while it has been ranked number two among hybrid SUVs it will be a full-size SUV with some changes made in its facelift from previous Maybach S class as it has vertical chrome shiny grille flanked by curved strips and side air intakes with a chrome-accented frame holding Maybach logo imparted on its top. There has been provided a 2-meter aluminum running board that swings out automatically for the convenience of patients to enter and exit the car easily. It has been introduced with an innovative suspension technology named E Active Body Control Suspension giving you maximum comfort and meeting high standards. It launched in the mid of 2020 in the United States markets but people were already excited about its release.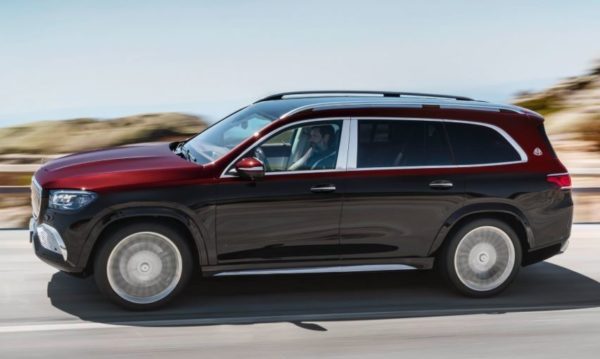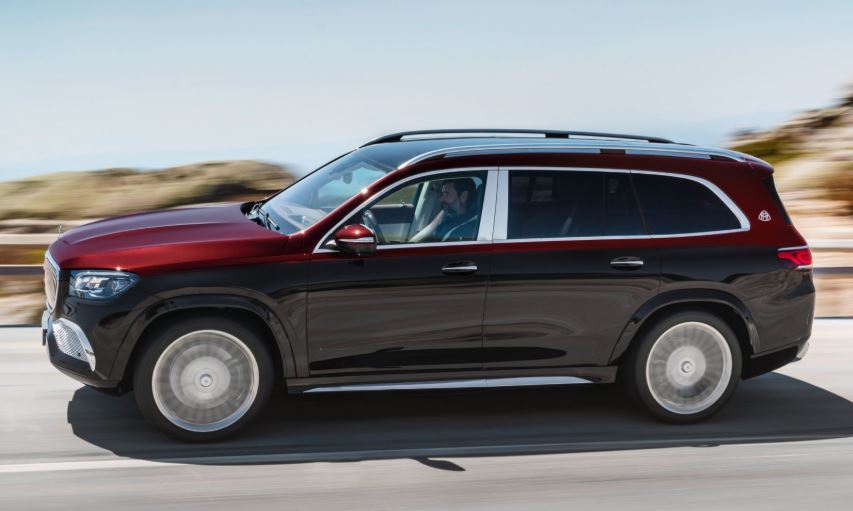 Engine & Power:
Mercedes Maybach GLS 600  gets its power from a 4 liters 3982 cc V8 engine capable of producing 410 Kilowatts of power and torque of 730 Nm while a 48 volts EQ Boost system also accompanies the engine to run the SUV more powerfully. As already mentioned above its suspension is made better with E Active Body Control suspension along with AIRMATIC AIR suspension and Adaptive damping system plus suspension. The hybrid technology saves fuel with integrated starter technology and provides a nine-speed automatic transmission providing the maximum level of ride comfort. It can tow up to 7650 pounds of load while its off-road driving abilities are extraordinary. It gives you the option of comfort driving mode, sport mode, and sport plus driving mode among which sport mode is loved the most. It is a bit nimble in city traffic but it drives more comfortably at high speeds on highways.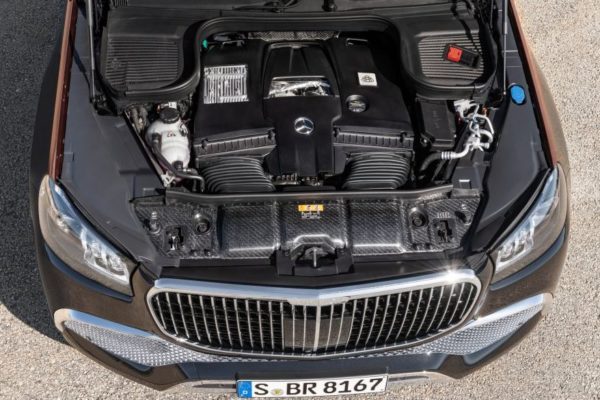 Exterior Design & Features:
It is a combination of both Mercedes traditional looks and Maybach giving a very stylish standing holding a radiator grille imparted with 2 horizontal large stars and Maybach logo on top of chrome frame. Side panels of the vehicle have running boards fixed in them that come out automatically when a passenger opens his door to come out or come in the car. There are two box-shaped silhouettes with round cut edges and the large-sized grille on the front bumps into the bumper at the front and is flanked by headlights on its sideways that are larger in size than the previous models. Rear-end of GLS 600 is kept simple and elegant with bold LED tail lights brightening your pathways and a boxy shaped end giving you real aggressive looks to gaze your looks on this super luxurious item.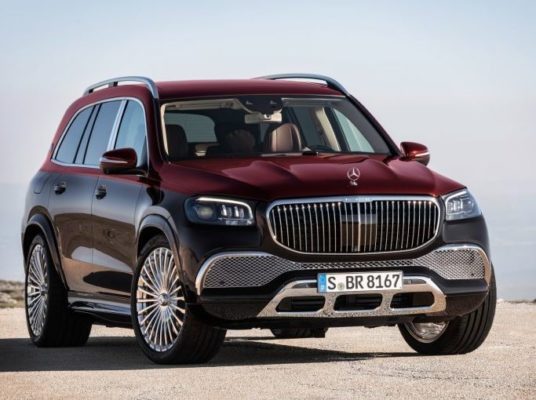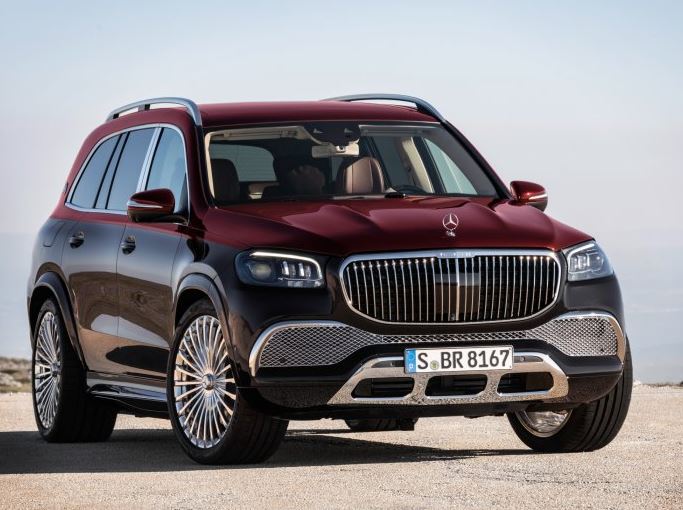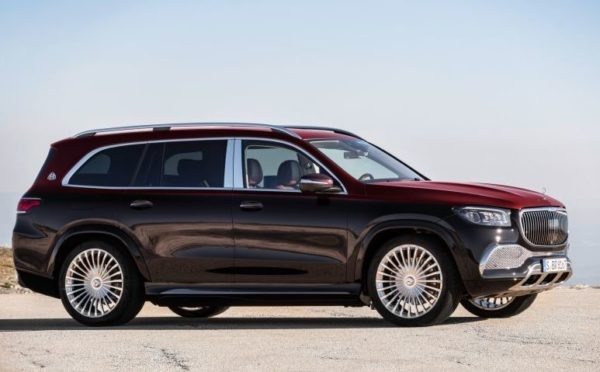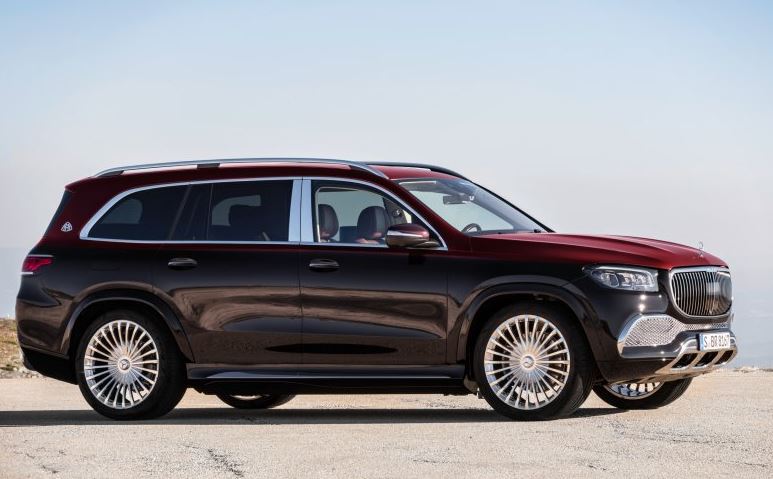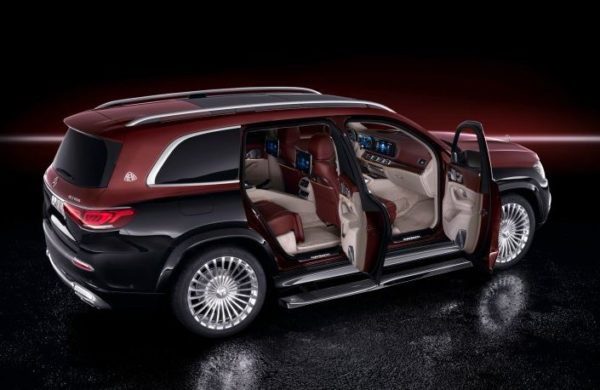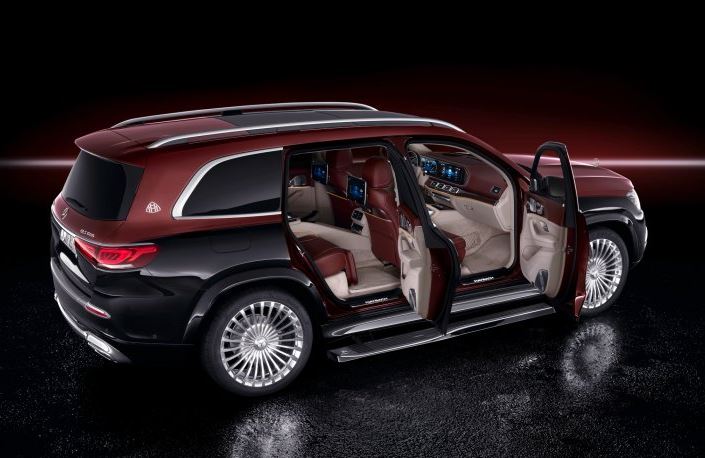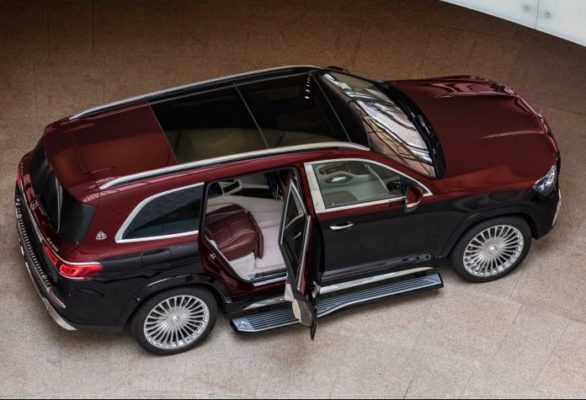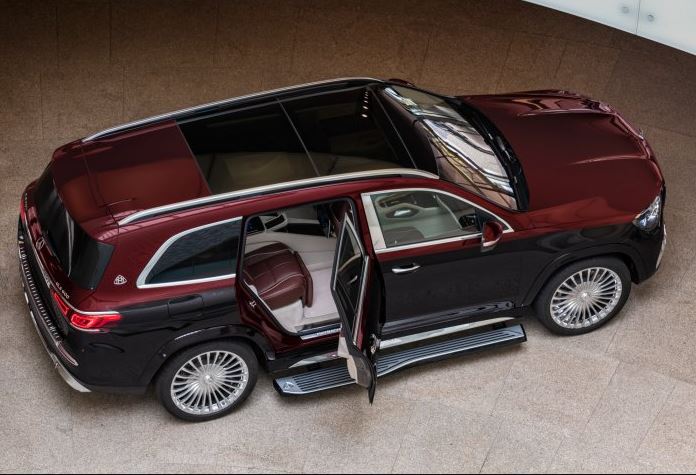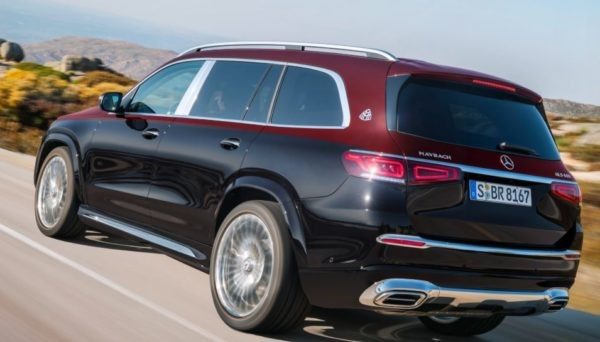 Interior Design & Features:
The interior side of the Mercedes Maybach GLS 600 is very spacious that offers generous space to its passengers and even the driver is capable to accommodate 4 to 5 passengers. Its cabin gives you the feel at home by giving you extraordinary luxury and comfort, especially when talking about its rear end that provides you a relaxation zone with its heated and cooled seats and the luxury is further enhanced by high-resolution touch screens provided for your infotainment by a 12.3 inches touch screen fixed on the dashboard and Samsung tablets in the second row.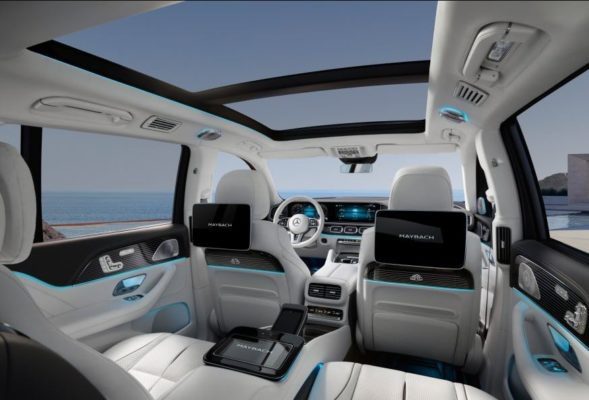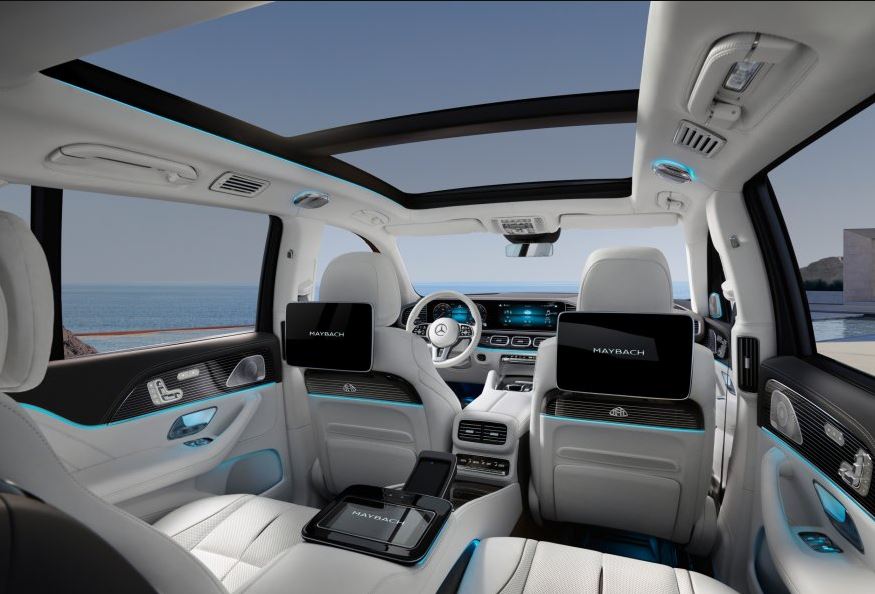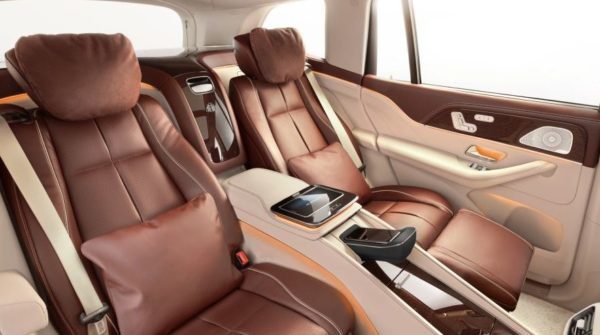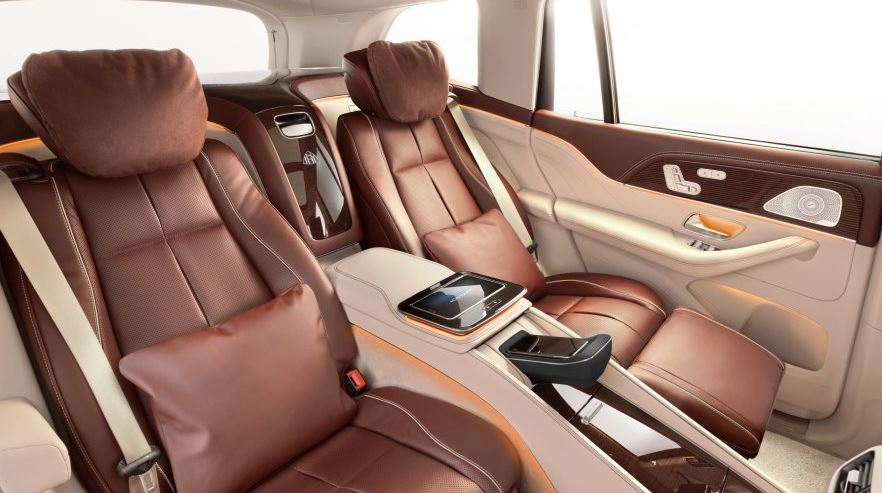 It also comes with an option of seven seats providing captain chairs in the second row. The wooden panels complete the astonishing luxurious looks of the cabin while the cherry on the top is its power moon roof brightening your cabin with the moonlight. It comes with the latest safety features to ensure you a safe drive. Some of these features include automatic emergency brakes, cross-traffic alert system, pedestrian detecting alarm, adaptive cruise control, active lane control, and care to an x communication system that warns the driver of any hazards coming on the roads.
 

Major Competitors:
Major competitors of Mercedes Maybach GLS 600 include BMW X7, Land Rover Range Rover, Cadillac Escalade, Lexus LX, Lincoln Navigator, and Rolls Royce Cullinan.