2016 Suzuki Cultus 
Status: Discontinued (Updated Model Launched in 2017: Suzuki Cultus 2017)
Last Price in Pakistan 2016:

11,000,00/-

Sold During: 2001-2017
Generation: 2nd
Suzuki Cultus is a beautiful and widely used Car in Pakistan; it provides a comfortable Environment within less price, it has Comfortable seats, Air Conditioner, a Power window, and a Smooth Ride. Suzuki Cultus is Available in different versions and the External Look is quite satisfying. Suzuki Cultus is a standout amongst the most selling hatchback autos in Pakistan Suzuki because of its conservative cost and flawless eco-friendliness, it can likewise be sorted in supermini vehicles that have been in assembling. The vehicle arrangement was first presented in 1983 from that point forward it has been a portion of the mode most loved vehicle over the globe which incorporates Europe, Pakistan, China, Japan, and India.
ENGINE, TRANSMISSION & SUSPENSION
Displacement993cc water-cooled engine with supported Fuel Type Petrol having Max Power (bhp@rpm) of 63HP, Torque (Nm@rpm) 78 Ib/ft Cylinders 4, Valve Mechanism SOHC, 16 valves Cylinder Configuration In-Line Fuel System EFI. Fuel Tank Capacity 40 liters Front Suspension Front tube shocks, Rear Suspension Rear tube shocks, Front Brakes are Front discs rear drums, Wheel Size 13" inch. The steering Type is Power steering (PS) having a Minimum Turning Radius of 4.8 meters.
FEATURES
Air Conditioner, Power Steering, Rear Defogger, Cup Holders, Folding Rear Seat, AM/FM Radio player, and Tubeless Tires.
INTERIOR Design & features:
Suzuki Cultus –offers premium reduced inside with the most agreeable and entrancing insides, which make you feel rich and exquisite while driving or sitting. Beginning from the dashboard which is a smooth structure comprised of plastic and rexine same as the seats, in the center you would discover the air conditioner air yield, media framework, air conditioning controllers and little holder to put minor stuff. While in the center there is a manual or programmed gear switch, a hand brake, and a container to put medium size stuff. At the opposite side of the directing wheel, there is a glove compartment.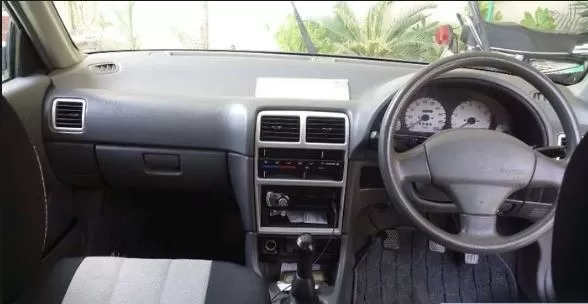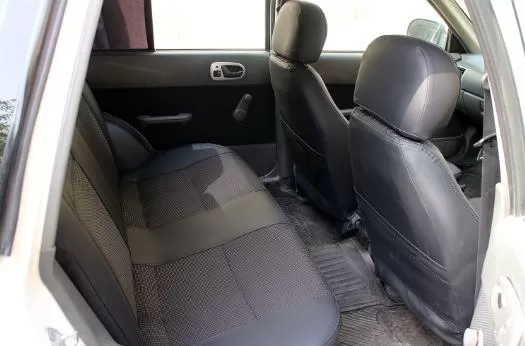 EXTERIOR Design & features:
Suzuki Cultus is available in different colors like White, Aqua-Blue, Silky Silver, Eminent Blue, and Graphite Gray while the most selling and demanding colors in market are white, Silver and Gray those looks great as well.
DIMENSIONS & WEIGHT
Lengths are 151.3" inch or 3845mm.
Wheelbases are 93.1" inch or 2365mm
Heights are 54.3" inch or 1380mm
Ground Clearance is 6.6" inch or 170mm
Has 4 Doors and a trunk hood
Kerb Weight 620-900KG
VARIANTS
There are two variations of cultus VXR and VXL which were made accessible. In 2016, Pak Suzuki took off with the Limited Edition of Cultus. The Shape was the same yet some corrective changes were made that included new entryway trims and texture, 2-DIN sound framework, matching entryway mirrors, and rims. This Limited Edition of Cultus stays Continued for around 1 year. In Feb 2017, Pak Suzuki delegates referenced in a public statement about the stopping of appointments of Cultus. The Journey of 17 years of Cultus was going to end and be restored in another mode altogether.
Fuel Economy/Mileage:
Suzuki Cultus is assessed 14 kmpl to 20 kilometers for each liter which is best in 1000 cc vehicle's mileage in contrast with different competing brands and models. In City, the mileage varies from 13-15 kilometers per liter, and on Highway, it varies from 17-20 kilometers per liter
Verdict:
Suzuki Cultus is another fruitful vehicle in the confined Pakistani market. The principal reason for its prevalence is its great cost with magnificent mileage and fewer upkeep costs. The outside and inside of the vehicle are planned richly, Fuel tank limit of the vehicle is 40 Liters. The inside of the vehicle is extensive and agreeable. It has the most recent speedometer with a most recent MP3 player. The astonishing element of the vehicle is its accessibility in various hues. You can choose any shading as per your decision and style. In the market, it is accessible in seven hues for example silver dim, white, pearl blue, pearl red. Prominent blue and smoke green. The CNG unit of Suzuki Cultus Euro II is exceptionally amazing. In general, the vehicle is great, financial, and safe to drive. HeadRoom and Leg Room is Also Sufficient. Just Two things that make me inspired are Fuel Consumption and Road Grip. Vehicle show ideal power and never appear under power vehicle. Fuel utilization is additionally an advantage. The suspension is likewise ideal. Assemble Quality is Also great exceptionally Dashboard plastic is Splendid. By and large, this is the best neighborhood hatchback in Pakistan.
Summary:
Suzuki Cultus is a beautiful and Widely used Car in Pakistan. It provides a comfortable environment with less price. Having Comfortable seats, Air Conditioner, Power Windows, and Smooth Ride. Suzuki Cultus Engine gives you peak torque of  48 Nm @ 4500 Rpm with piston displacement of  993 cc. Available in different version Some of which gives you the option for the gas cylinder. External Look is quite satisfying. Fog lamps are not available which is quite obvious because cars of the same price also have fog lamps. From the start, there were no competitors for cultus but now there are Faw v2 vcti, Honda N-one and some of the other competitors are out there. Suzuki Motors should have to update this to stay in the market.