Toyota Premio
Sold in Pakistan: 2016-2020

(As import Model)

2nd Generation 2nd facelift
Status:

Discontinued
Toyota Premio Price in Pakistan: 21-85 Lac PKR (As Per Condition, Model & Generation)
Toyota Premio made its debut in 2001 in Japan and its second generation was released in 2007 as a fully redesigned Premio. In the beginning, it was not exported and was sold in Japan only but later on people from other countries started importing it from reliable exporters in japan. Toyota Premio is an impressive mid-size luxury sedan manufactured by Toyota Motor Corporation Japan in 2016 it has launched the all-new model for the 2nd generation facelift which has more upgraded features and specifications and was also be available to the users in other countries because of its huge demand in the world's largest sedan selling class after Corolla and Camry. The Premio is redesigned with impressive looks providing a more luxurious and comfortable journey boosting the reputation and prestige of the world's leading Japanese automobile corporation; Toyota. Its mid-size wide shape sedan comes with a sleeker exterior design and is available in 6 packages enhancing more features that include;
 2.0 G EX package
2.0 G package.
1.8 X EX.
1.5 F EX.
1.8 XL.
1.5 FL.
These trims are available in both two-wheel-drive options and four-wheel driving options and with different engine options of 2000 cc, 1500 cc, and 1800 cc. Toyota Premio is exported to Africa, Asia, and Caribbean markets.
Engine & Power:
Toyota Premio is available in 1500 cc, 2000 cc, and 1800 cc engine options. 1800 cc engine offers four-wheel driving option while 1500 cc and 2000 cc engine are available with two wheel driving options only. 1500 cc engine car is powered by 1nz-Fe sixteen valve DOHC four-cylinder engine providing you with five-speed automatic transmission and generating 110 bhp horsepower at 6000 rpm. 1800 cc engine car is powered by 2ZR-FAE DOHC 4 cylinder engine producing 140 bhp power at 6200 rpm while 2000 cc model has an engine specification of 3ZR-FAE DOHC 4 cylinder engine that generates maximum power of 168 hp at 6200 rpm. It has the capacity to make an average driving range of 1020 kilometers with a fuel tank of sixty liters of petrol thus giving an average mileage of fifteen kilometers per liter by 2000 cc car, sixteen kilometers per liter by 1800 cc car, and seventeen kilometers per liter by 1500 cc car. It can accelerate to hundred kilometers per hour in 11 seconds with a top speed of 200 kilometers per hour.
Exterior Design & Features:
This is a four-door mid-size luxury sedan available in eight different variety of exterior colors: silver metallic, frosty green, dark metallic red, black mica, pearl white, metallic dark mica, white and blackish ageha. The dazzling looks of the exterior are more prominent with stylish front jewel-shaped LED headlights with a horizontal bar encrypted on the front chrome imparted grille and the fog lights help drivers in all types of weather conditions. Rear-end of Premio has red and white beam enlarged tail lights which give a catchy appearance and the classy looks are further completed by its sixteen inches alloy rim wheels. It is 4550 millimeters in length, 1695 millimeters in width, and 1470 millimeters in height with a ground clearance of 160 millimeters having a curb weight of 1330 kilograms.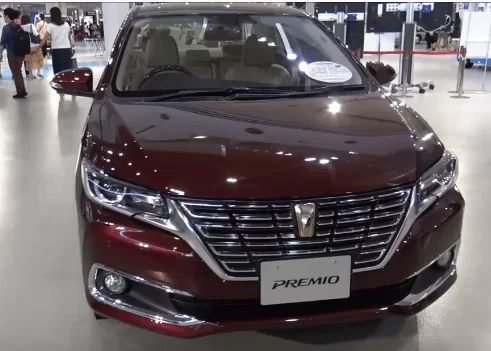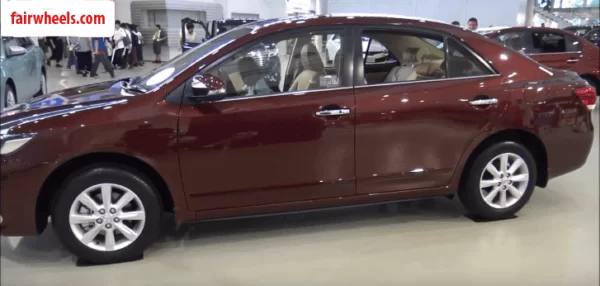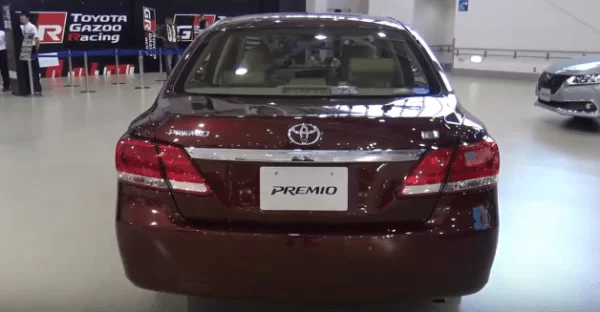 Interior Design & Features:
The interior cabin of the Toyota Premio is extremely modern and luxurious with a wooden touch of dark brownish and red color giving the finest blending to the deluxe looks of the cabin. This modern wooden style gives an exquisite impression for a stunning touch and provides you with a seating capacity of five passengers. Seats are covered with synthetic leather and equipped with the adjustable front row of seats letting it recline backward and forward easily and provided with comfortable headrests in both first and second-row seats to give you ultimate comfort on long route journeys. You can also carry a large amount of luggage in its large-sized trunk.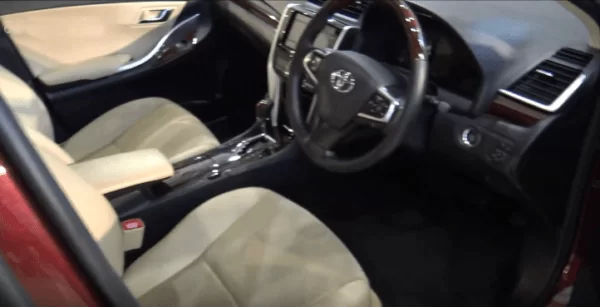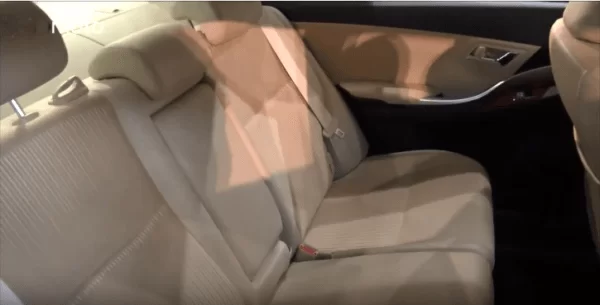 There are a 4.2 inches LCD touch screen mounted on the console providing you with infotainment by mobile connectivity and USB connections. The cabin is also equipped with front and rear internal lights, a navigation system, a DVD player, and proper heating and air conditioning system. The latest safety features equipped in it include pre-crash safety features, automatic high beam lights, Toyota Safety Sense facility, emergency brake lights, and a lane departure alert system.
Major Competitors: