Pakistani Market could be considered as the laziest market in terms of the automobile because older generation models usually introduced when the whole world switches to new generations but in the last couple of years trend in automobile industry of Pakistan has changed a lot, while the most impacted brands with this change are three major brands of Japan including Suzuki, Toyota and Honda, This change in trend is due to new competitors in the market as well as changing government policies those are forcing all the brands to update their vehicles, Models and generations as per other countries and New standards set by the government.
Toyota Fortuner a powerful-looking SUV that was progressing and selling nicely before the launch of KIA Sportage has now introduced a new variant in Pakistan called Fortuner TRD which is also considered as the limited edition as per reports. According to previous experiences with automobile manufacturers in Pakistan, they usually introduced limited version before the launch of new generation and it is highly expected that new facelifted Fortuner not far than next 2 years which has recently launched in Thailand with a price tag of 13,19,000 Thai Bhat equals to 70 lacks PKR.
What's New in Fortuner TRD Variant? :
Before the TRD there are three other variants already available in Pakistani market including Sigma 4, Fortuner V and Fortuner G and in comparison to existing variants of Fortuner following upgradations has been done to new TRD Variant including;
Upgrades to the exterior and Interior:
On the exterior, there has been added front and Rear Bumper TRD Spoiler, Power Back door button and 18-inch alloy wheels while in the inside like Fortuner G, it has been given old-styled analogue meters, dual-zone auto AC, Sunglass holder and smart entry, furthermore, there has been installed leather seats to give executive look to the interior.
Read Also: Toyota Fortuner price, overview, Review & photos | Pakistan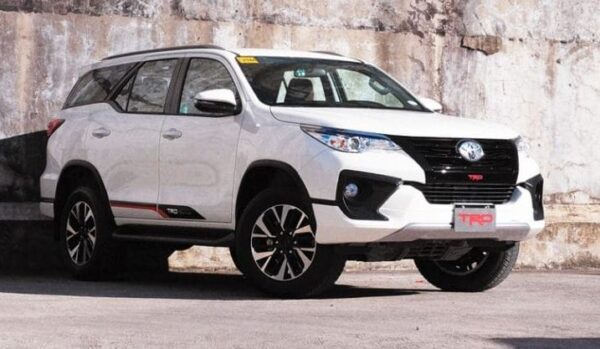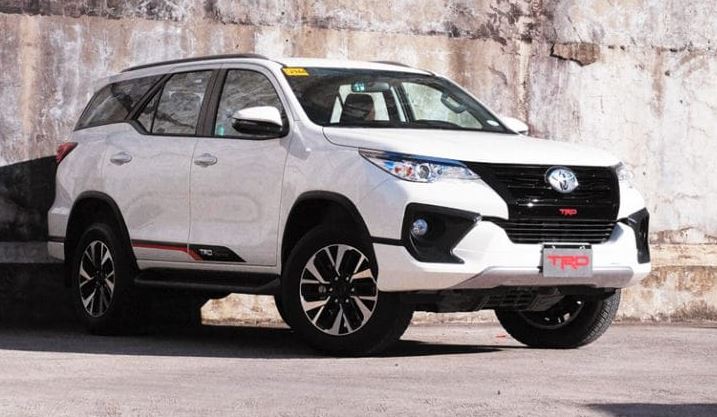 Engine & Power:
New TRD Fortuner equipped with same 1 GD 2.8-litre engine as sigma 4 which produces 180 horse power@ 3400 rpm with maximum torque of 450nm@1600rpm paired with six speeds automatic transmission.
Safety features:
Safety features list includes; Dual SRS airbags for driver and front passenger, vehicle stability control, EBS emergency brake signal and Hill assist which is similar to existing Fortuner variants present in the market.
TRD Variant Launched in India:
In Comparison with India Launched Fortuner TRD there are very few changes in the Pakistani Model but The Fortuner TRD Celebratory Edition of India comes with a dual-tone colour scheme comprising of pearl white body and black roof. It also gets redesigned front and rear bumpers, red 'TRD' badges, 18-inch charcoal black alloy wheels, blacked-out pillars, and skid plates. Inside, the cabin gets new black and maroon leather seats with contrast red stitching, '10 years' emblem and a red TRD emblem as well.
Pakistan Pricing:
EX-Factory TRD Price is 9.39 Million PKR as per the notification by IMC in 2020.
Major Upgrades are done to the exterior with the addition of the leather seats inside.