Toyota Fortuner 
Status: 2nd Generation

Discontinued

(May 2021)
Sold in Pakistan = 2020-2021
Generation = 2nd
Last Price in Pakistan in 2021:
VARIANT
EX-FACTORY PRICE
Fortuner Sigma4 (4×4 Hi)
PKR. 9,149,000/-
Fortuner V (4×2 Hi)
PKR. 8,399,000/-
Fortuner G (4×2 Std)
PKR. 7,699,000/-
* THE PRICE IS SUGGESTED RETAIL PRICES, EX-FACTORY KARACHI, PER UNIT, INCLUSIVE OF 17% SALES TAX & 7.5% FED
** THE PRICE IS EXCLUSIVE OF WITHHOLDING TAX.
Toyota Fortuner is the only available off-roader SUV without a major competitor in Pakistan which has enough power and capacity to prove itself a great companion anywhere. Fortuner is in production since 2004 while currently 2nd generation of Fortuner is available worldwide and in Pakistan as well. For the fiscal year, 2017-2018 IMC Toyota sells a nice number of Fortuner Units in Pakistan but from 2019 onward sales have declined a lot due to some new competitors like Kia Sportage and the biggest reason for the decline in number is a major difference between KIA Sportage and Toyota Fortuner Price.
2nd Generation of Toyota Fortuner is in Pakistan since 2015, This particular vehicle is specifically built for off-road and it is based on IMV (international Multipurpose vehicles) Platform of Toyota that is specifically made for SUV's, Pickups, Light Trucks, and Passenger vehicles which is why Fortuner it is stronger and more reliable as well.
Trim Levels:
In Pakistan, Toyota Fortuner is available in 3 different trims including 1 diesel and two petrol Variants.
Fortuner Sigma4 4×4 Hi (Diesel Variant) = PKR. 9,149,000/-
Fortuner V 4×2 Hi (Petrol Variant) = PKR. 8,399,000/-
Fortuner G 4×2 STD (Petrol Variant) = PKR. 7,699,000/-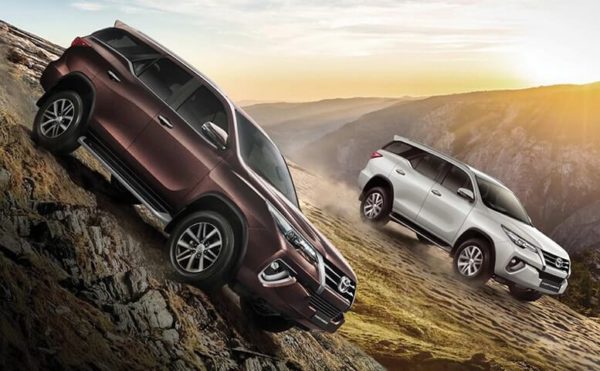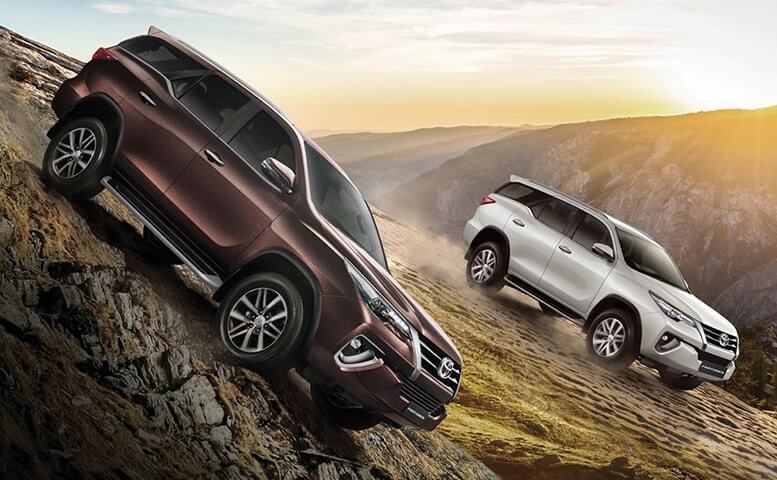 Engine and Power:
Fortuner Sigma 4×4 Variant:
The diesel variant of Fortuner is equipped with 2.8 liter V1 GD-FTV (Hi) 4 inline cylinder intercooler engine that produces 174 Hp@3400 Rpm of torque with 450nm@1600-2400 Rpm of torque paired with the 6-speed sequential transmission with paddle shifters.
Fortuner V & G Variants:
Both the petrol variants are equipped with a 2.7 liter 4 cylinder 2TR-FE engine that produces 164 Hp@5200 Rpm with 245nm@4000 Rpm of torque and again paired with same 6 speeds sequential with paddle shifter transmission.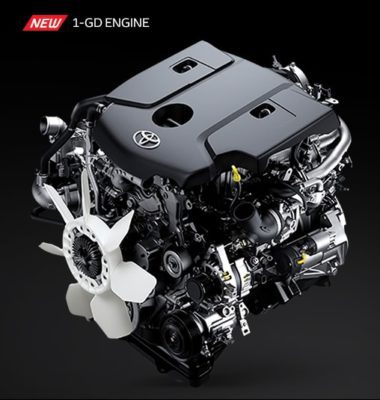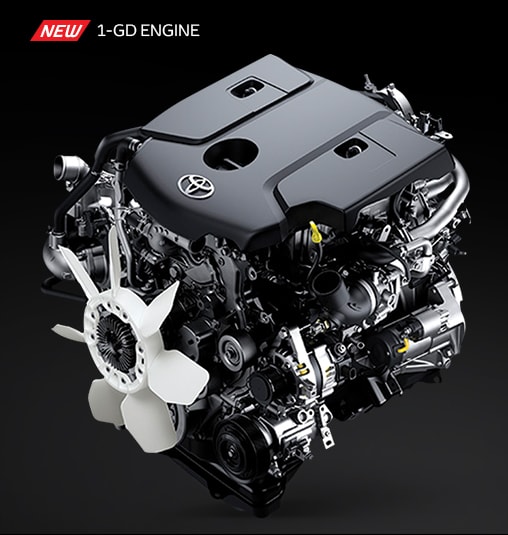 Performance & Drive:
The top speed of the Toyota Fortuner is about 200 km/h while it takes 8 seconds to accelerate from 0-60 km/h and takes 13 seconds to accelerate from 0-100 km/h. Fuel Economy is not much appreciated which is about 7-8 per liter but this economy with this high power 2.7-liter engine is negotiable.
27 mm high Ground Clearance with Double wishbone/ four-link suspension make it the most feasible vehicle for off roads if compared with the competitors present in the Pakistani market while because of its off-road feasibility and high ground clearance with good suspensions all the hurdles on the way didn't decrease your pace toward your destination. In terms of handling, Fortuner is considered to be a refined vehicle that gets the job done easily without any hassle, but due to the bigger body size, it rolls in the corner and also has parking problems. The overall driving experience is smooth and comfortable.
Exterior Design and features:
Toyota Fortuner is small and shorter than its other family members including Toyota Prado, Toyota Land cruiser as well as Toyota Kluger but despite it, Toyota has done a great job to make it practical with sizeable space. On the exterior of Fortuner, there has been done excessive use of Chrome while the front of the Fortuner feels much similar to the Lexus family.


On the front it has Bi-beam Led Projector headlamps with daytime running lights, Rectangle chrome grille with Horizontal line make it more aggressive.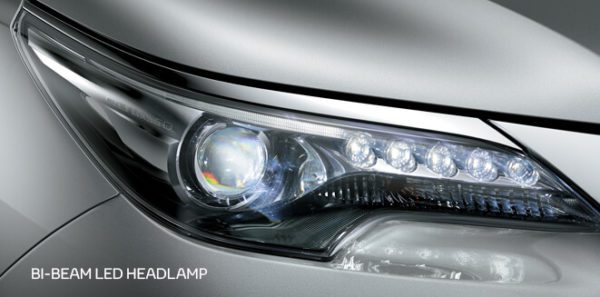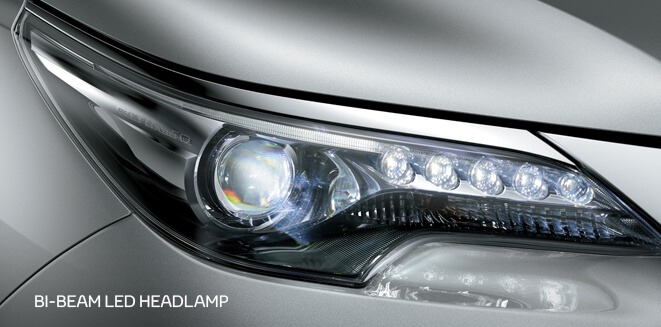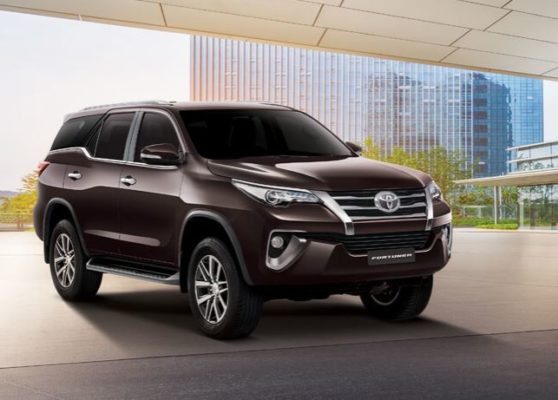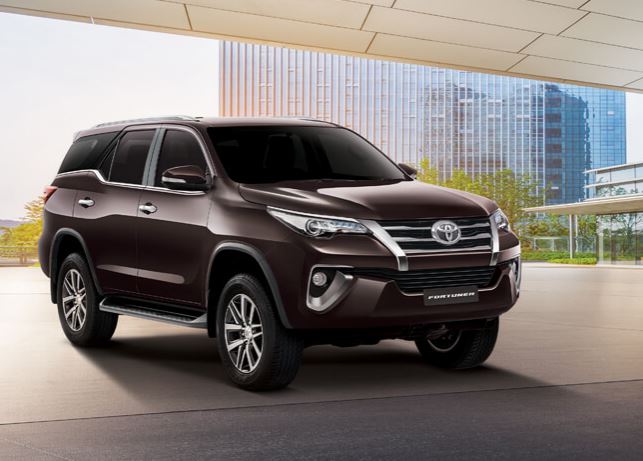 Chrome door handles and 18-inch alloy wheels are standard among all the trims of the Fortuner. On the Rear LED Lexus Signature tail lamps are standard whereas both front and rear are equally aggressive. To make it more practical sleek roof rails and Shark fin antenna were also given and to make it look more sporty rear spoiler did the job while all of these changes nicely matches the design philosophy of the Fortuner.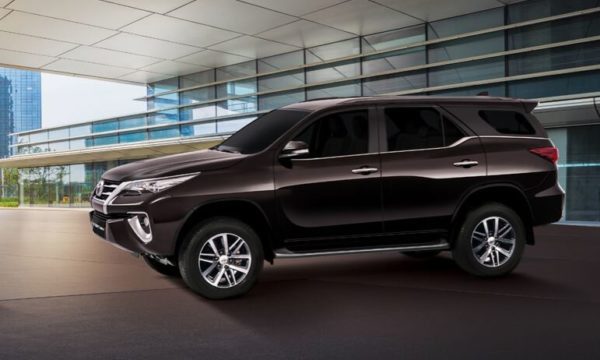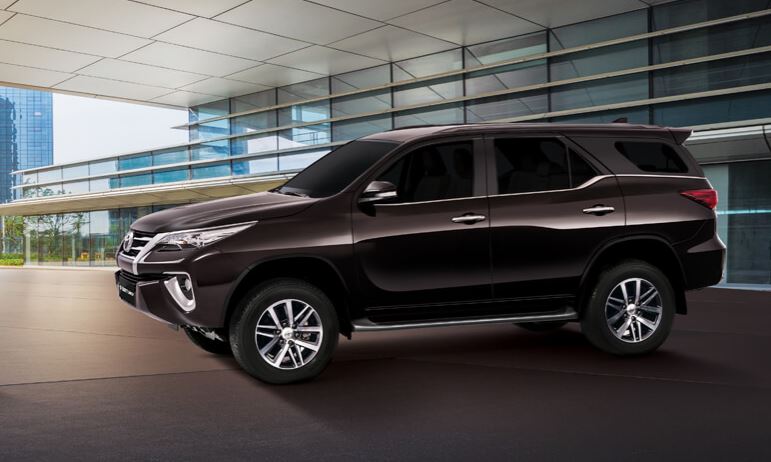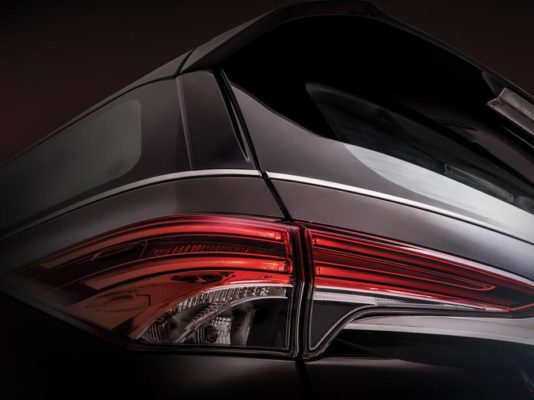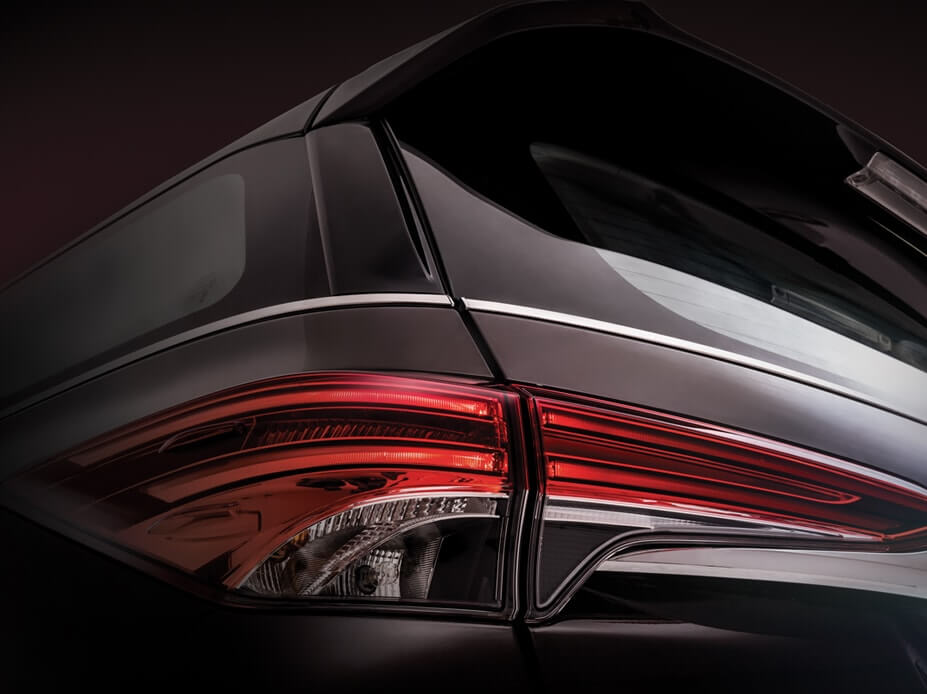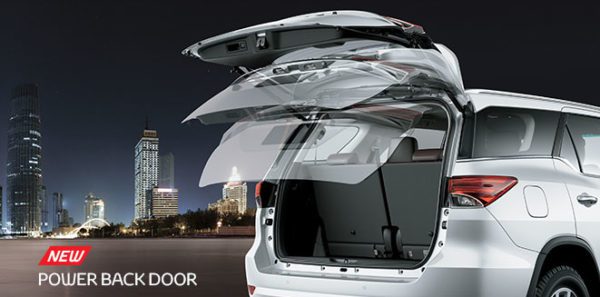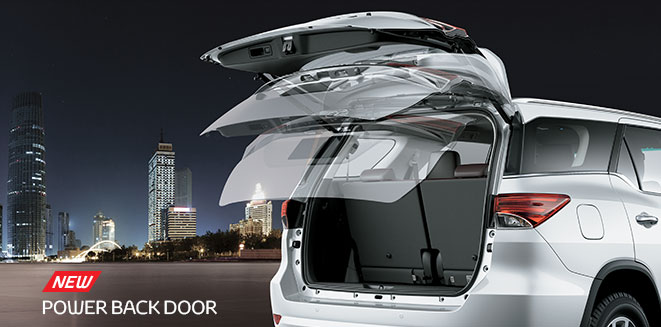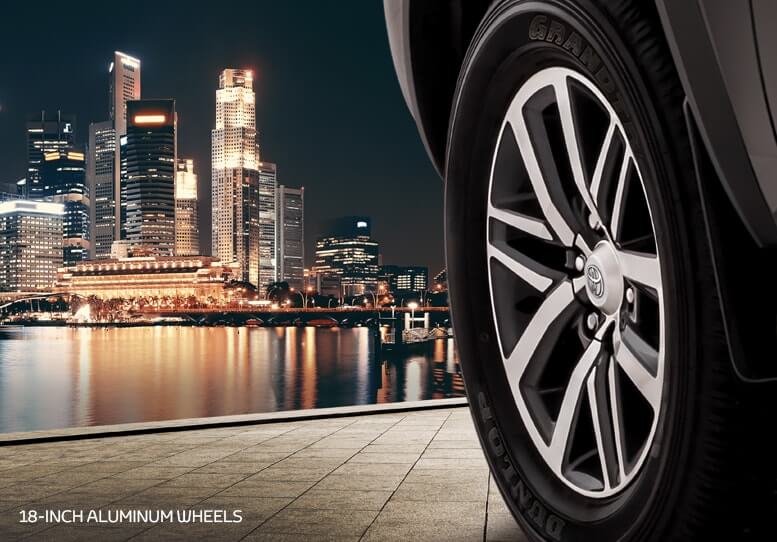 Interior Design and features:
The Interior of the 2nd generation Fortuner is as beautiful as the exterior, Two-tone leather has been used in the dashboard while the steering wheel is half leather and half wooden. Just like Toyota Revo, there are two glove boxes Present; one of which can be considered as toolbox, 8 inches touch screen infotainment system is present with a rearview camera, voice command, and Bluetooth connectivity but unfortunately, some advance required features like android auto and apple car play are not given. Other features present inside Toyota Fortuner include; Dual AC with Luxury climate control, Air vents in the roof for 2nd and 3rd-row passengers, and three 12 volts and one 220 volt charging docs.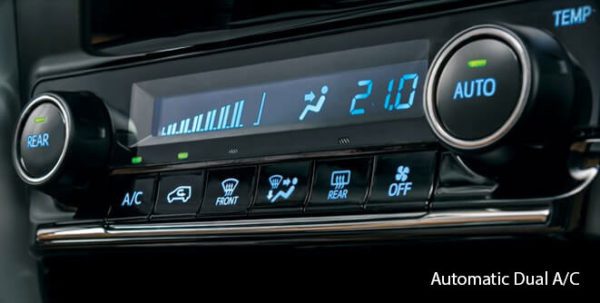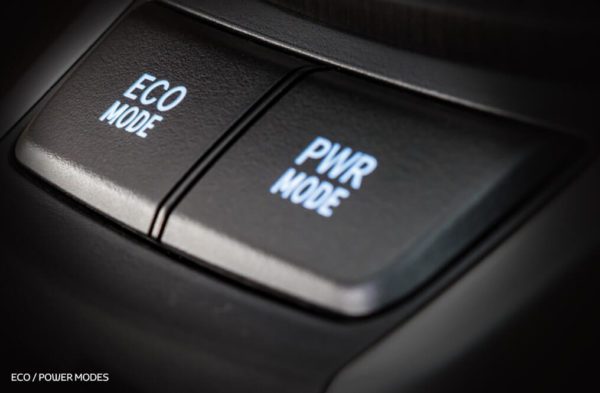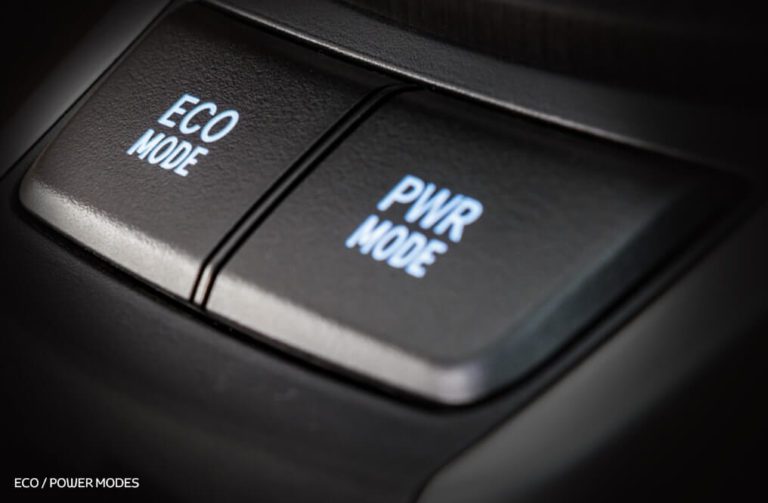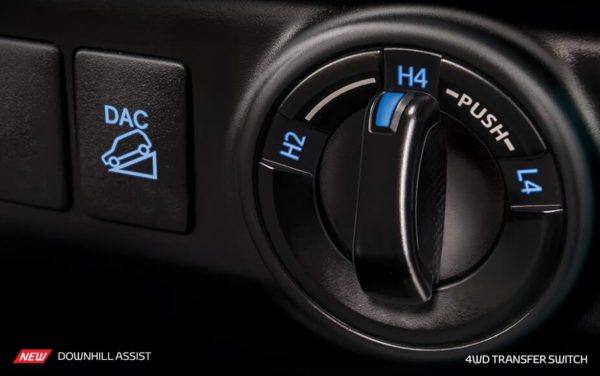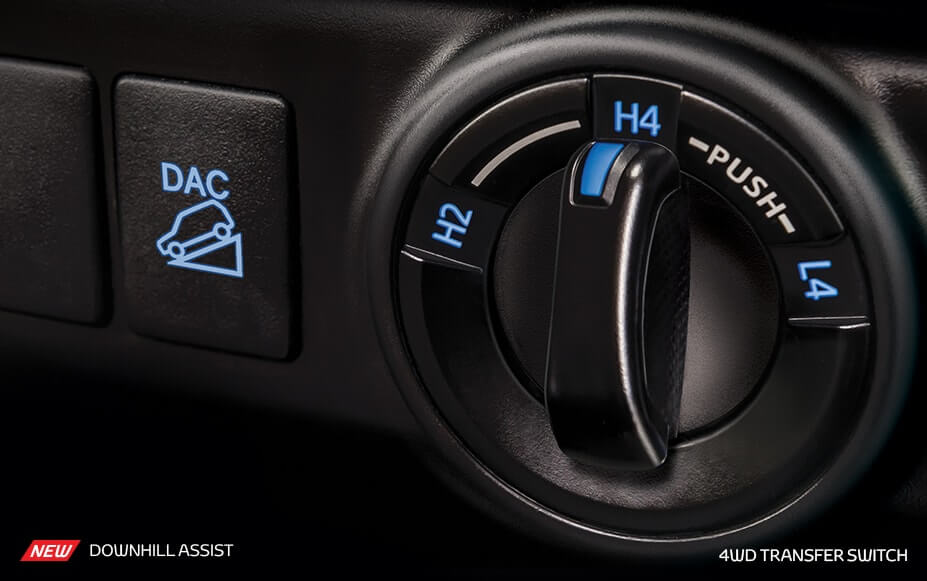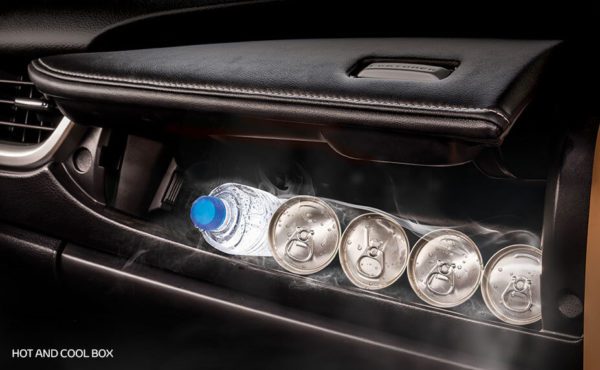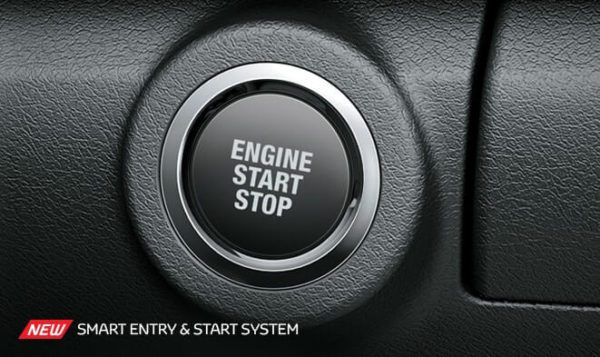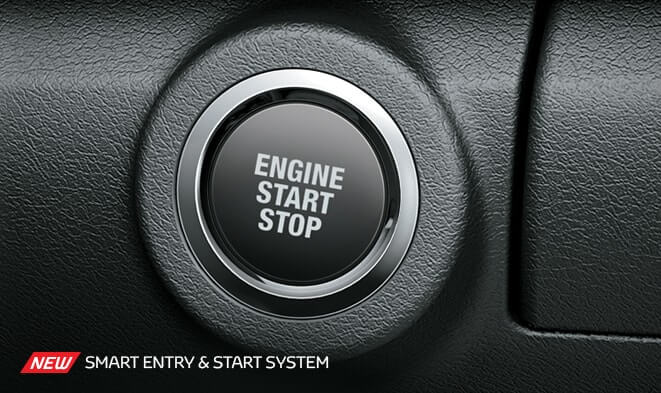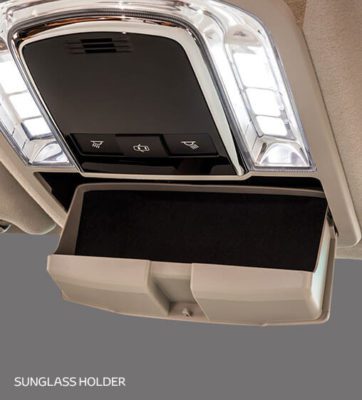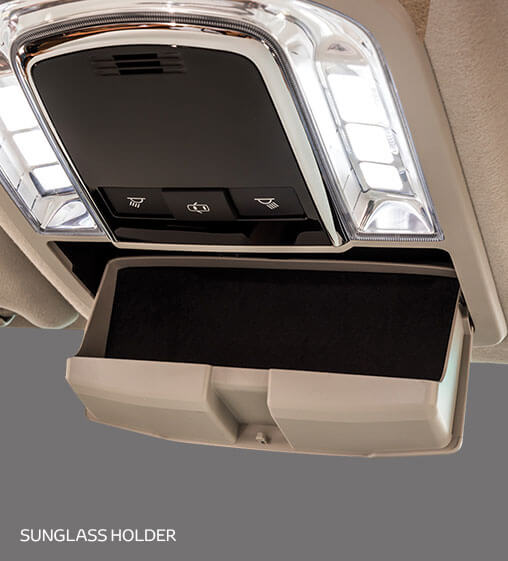 Tan leather has been used on the seats to increase the beauty and quality inside while all the seats are comfortable and spacious with enough head and legroom leaving 3rd row which could be considered for children's only, Driver seats of Fortuner is 8-way power-adjustable as well. It is a seven-seater SUV and also smaller in its family members which is why trunk space is not much competition but space can be increased a lot by folding 3rd-row seats.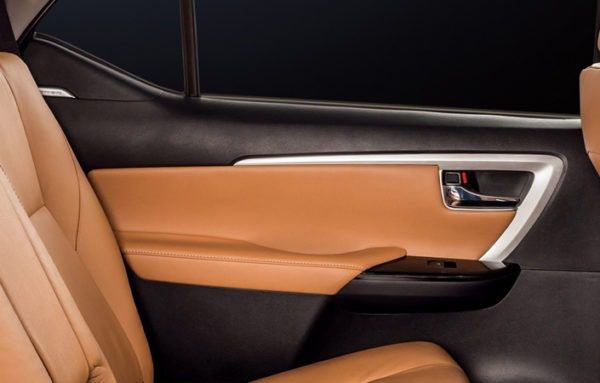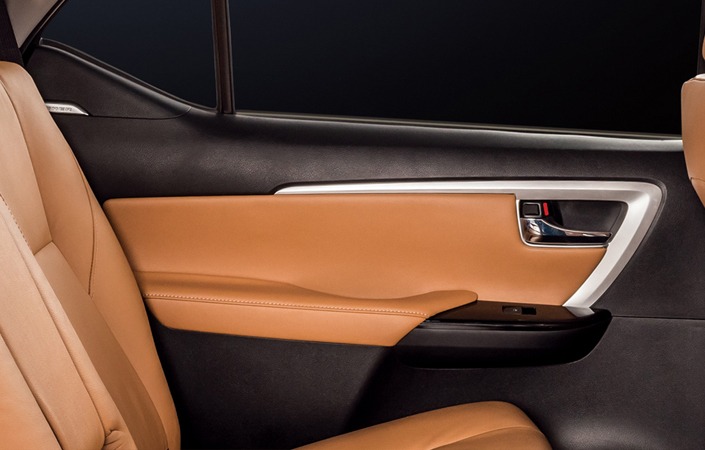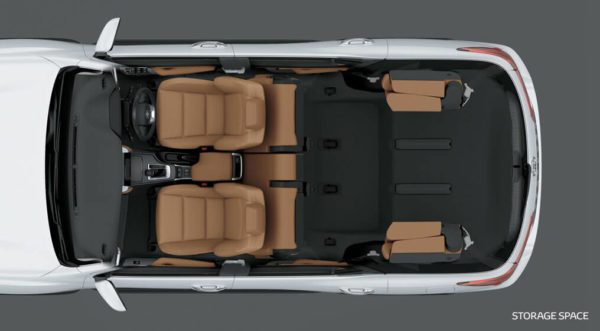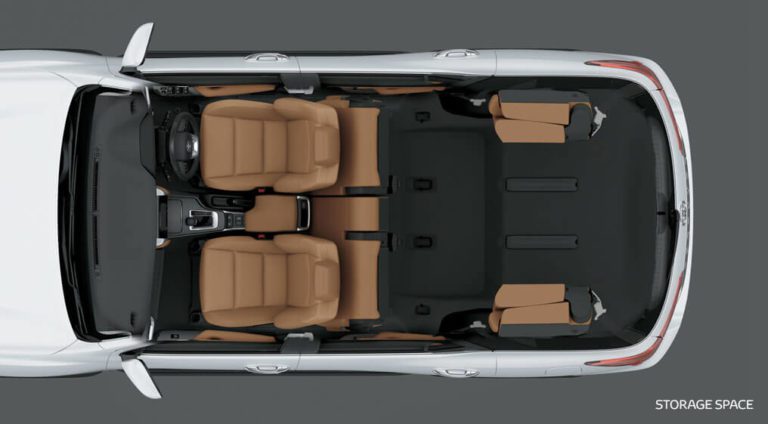 Safety:
Dual Front airbags with Knee airbags for the driver, ABS with EBD Brakes, Vehicle stability control, 3 Points ELR Seatbelts, Child Restraint System, and immobilizer.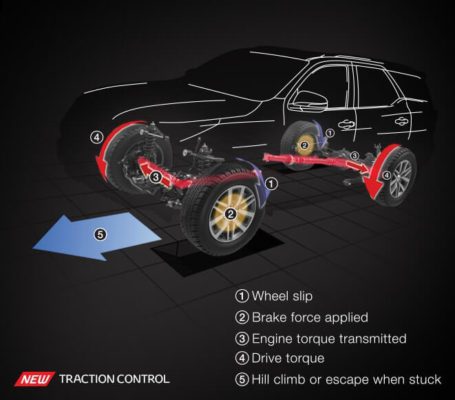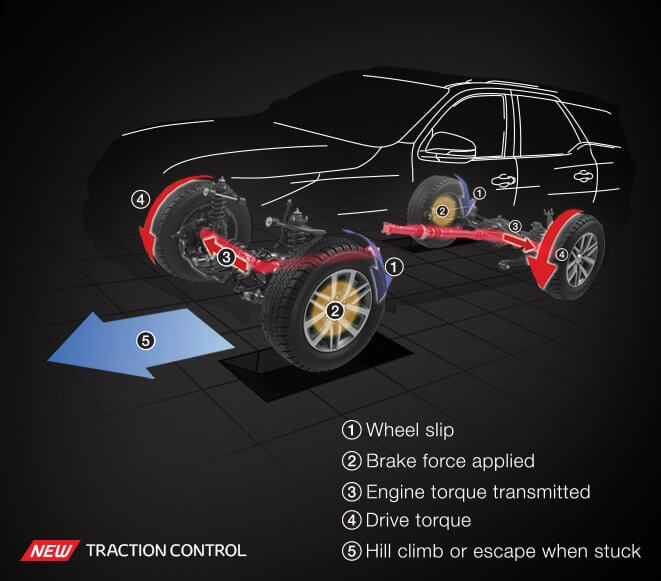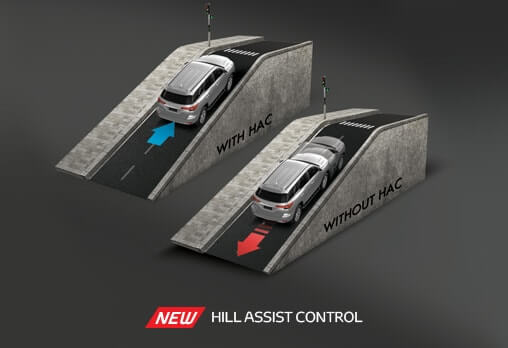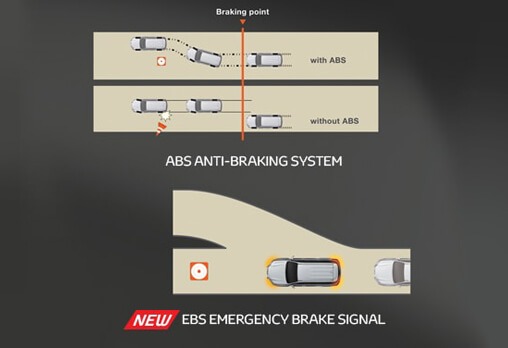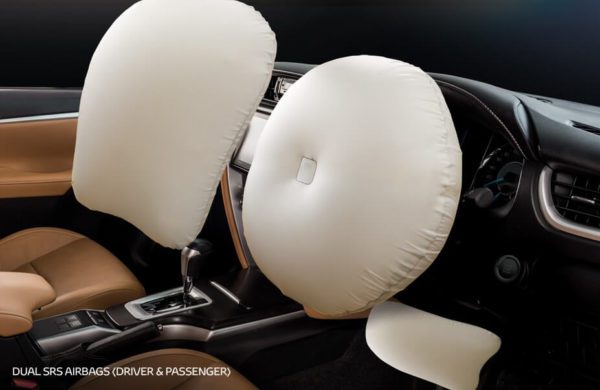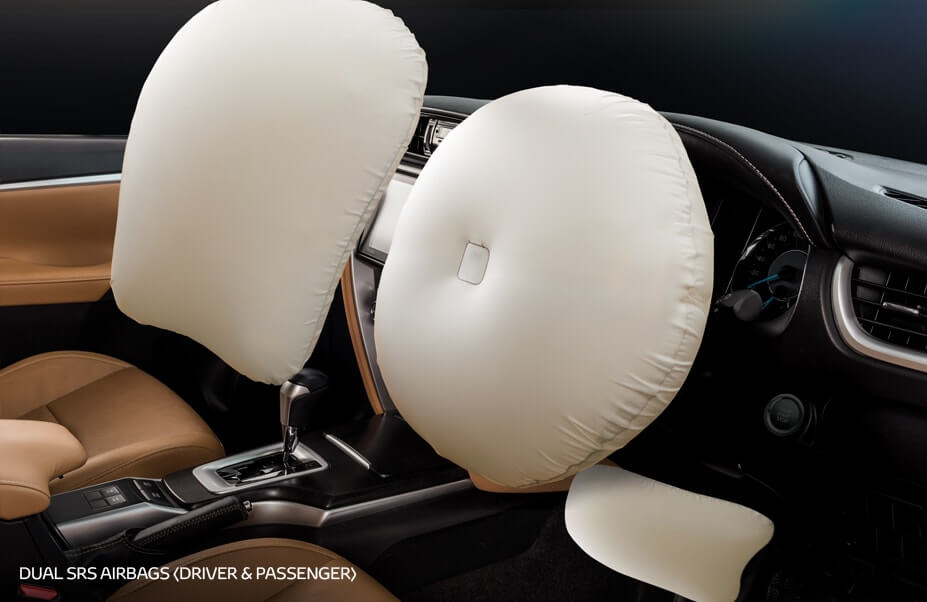 Missing Safety features:
Blind Spot Detection, Cross-Traffic alert, automatic breaking & windows side airbags, and Parking Sensors.
Major Competitors:
Ford Endeavour, Kia Sportage, Honda CRV, Suzuki Vitara, Honda HRV, and Toyota Rush. Proton X70, DFSK Glory 580
Verdict:
If compared with 1st Generation lot of improvements done by Toyota in 2nd Generation of Fortuner especially customer issues related to comfort and underpowered performance.
Major Features Difference among 3 Trims:
Extras Fortuner Sigma4:
1: Gross Vehicle weight 2750 (More than others) 2: intercooler engine 3: Rear Differential lock 4: Power Back Doors 5: Driver and Passenger Height and Recline Seats 6: Engine oil leveling
Extras Fortuner V Have in comparison to G:
1: LED PES headlamps with automatic leveling (Not in G), 2: LED Front Fog lamps (G: Halogen fog lamps), 3: Leather seats (G-Premium fabric), 4: Powered Driver seat (Manual Driver seats)