2023 MG Gloster
Expected Launch in Pakistan:

2023 or 2024

Expected Price in Pakistan:

7.5 to 9.5 Million PKR

1st Generation
Chinese-owned SAIC made a venture with British automobile company MG and launched Maxus D90 in 2017, which is also known as MG Gloster in India. MG Motors India was established in 2017 as a joint venture with SAIC Motor Corporation Limited and released its MG Gloster in 2019. Morris Garages MG is now making its entry to Pakistani automobile company according to Javed Afridi who confirmed an MoU signed with MG motors to bring electric motors in Pakistan. Javed Afridi released a video teaser of the upcoming luxury SUV, MG Gloster, earlier this year showing some specs and features of this luxurious vehicle. Gloster is loaded with a lot of up-to-date features like a forward collision warning alarm, automatic emergency brakes, power tailgate, smartphone-compatible infotainment system, and airbags. The electric version of Gloster will be available soon in Pakistan as like available in Australia and New Zealand. The upcoming Gloster is expected to have a two liters turbocharged four-cylinder petrol engine. It will be available in both six-speed manual transmission and eight-speed automatic transmission. The exact date of its launch has not been announced yet but is highly expected to launch in early 2021. The Facebook page of MG Motors Pakistan Pvt Ltd has released a poster of Gloster with a caption of Coming soon that confirms its launch to be held soon.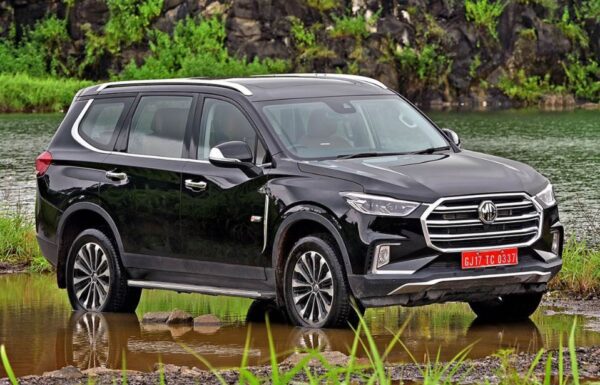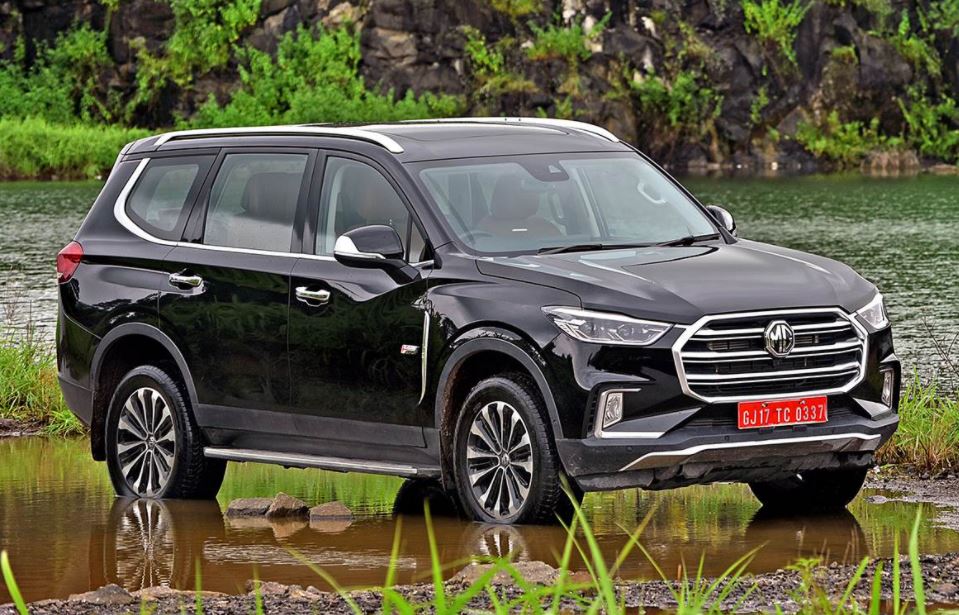 Trims & Versions:

 
MG Gloster in India is available in four trim levels that include Super trim, Smart trim, Sharp trim, and Savy trim. Super and Smart-trims are available in the two-wheel-drive option. Sharp and Savy trims are available in four-wheel-drive options, and you can also purchase an MG Shield package that offers an extended warranty time and service package. Details about the trims available in Pakistan are not ensured yet, but we expect the trims to offer both front-wheel drive and four-wheel drive options. Transmission options are also given, to the customers that are either a manual transmission or automatic transmission.
Engine & Power:
MG Gloster will be charged by two liters turbocharged four-cylinder engine producing maximum power of 211 hp at 4000 RPM and torque of 350 Nm at 1500 to 2400 RPM. The suspension system is equipped with dual helix independent axles on the front suspension and five-link integral axles on the rear suspension. The front and rear brakes are all-disc brakes.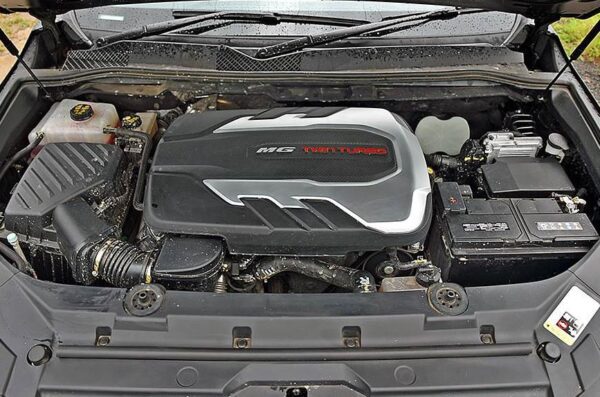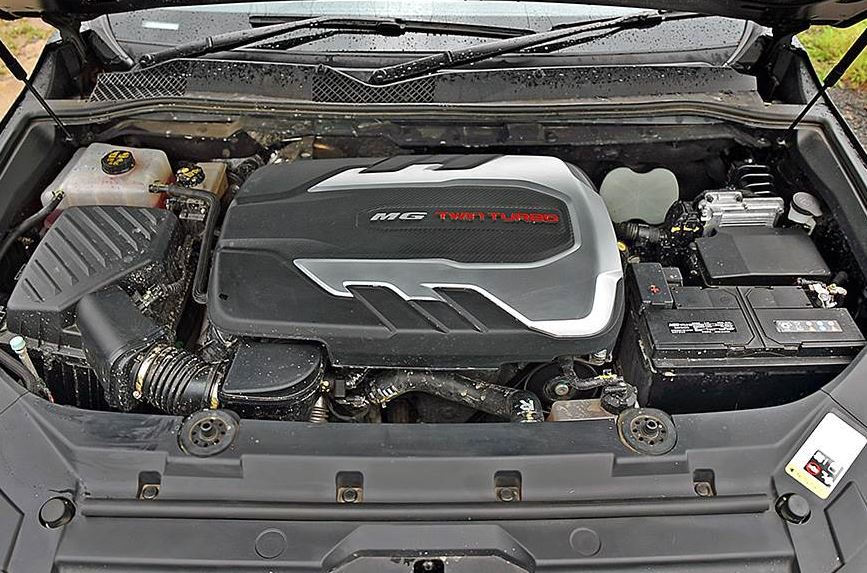 Performance & Drive:
MG Gloster is all about giving your an exceptional driving experience adapting to all your needs offering you both a front-wheel driving option and a four-wheel driving option. The 1996 cc engine generates enough power to run the front wheels, while higher-end trims make your journey even more smooth and comfortable with a four-wheel driving feature. There will be presented the options of both six-speed manual and eight-speed automatic transmission while both the transmissions change the throttle smoothly, giving you a hassle-free driving experience. MG Gloster is equipped with an electric power-assisted steering wheel that works well and lets the drivers make turns easily. It is not confirmed yet either the Gloster will be available as a CBU unit or not that is why a detailed performance overview is not possible. It will have the option of four pre-set driving modes in a four-wheel-drive are Sand, Snow, Rock mode, and Mud mode depending on the type of road condition but those will change automatically and can not be selected manually. Apart from these modes, there will be the option of Eco driving mode and Sport mode. Talking about the acceleration of 'Gloster' then it is worth mentioning that it is a quick seven-seater SUV that accelerates from zero to a hundred kilometres per hour in 11.2 seconds. We are expecting the ride quality to be refined and keep the engine noise at least. The big size of this SUV can make the body roll, which makes the lane-changing manoeuvers a bit difficult even at high speeds. It will be best suited for highway drives where its slow revving engine starts to spin beyond 3900 RPM, and big torque reservoirs let the drivers cruise comfortably on highways. Thus MG Gloster will be the vehicle for your long road journeys, especially for families. Fuel-economy of MG Gloster is average because it has a powerful engine and gives a mileage of around 12 kilometers per liter and has a fuel tank capacity of seventy-five liters. Some of the other features making your ride exceptional are an automatic emergency braking system, adaptive cruise control system, hill start assistance, and descent control system.
Exterior Design & Features:
One of the highlighted features of the exterior design of Gloster is its imposing size that is 4985 millimeters in length and 1926 millimeters in width. There is a brushed metallic grille on the front under the sculpted bonnet that looks quite attractive. LED sleek designed headlights are encrypted-on its sideways that are given-with daytime running lights and fog lights. The C-pillar extends beautifully to join roof rails giving it a sporty look. The rear end has overdosed with almost five badges that include the MG logo, 4WD badge, and ADAS logo, telling us about driver's aid. The nineteen inches alloy wheels give it a real sporty and masculine look.
Interior Design & Features:
The interior design of Gloster is as attractive as its exterior looks having a flowing dashboard that has leather upholstery and aluminum trim pieces found throughout the cabin. A 12.3 inches touch screen is mounted on the dashboard that gives you infotainment, and it comes with Android Auto and Apple Carplay interface. Along with it, you will also get eight inches instrumental cluster, giving drivers enough information about the drive. ADAS gives you information about tire pressure, media, smartphone connectivity, calls, tachometer, forward collision warning alarm, and much more. It is a three seating row car giving accommodation to seven passengers, and the seats are generous cushioned provided with ventilation and memory option ensures a comfortable journey. Passengers can access the third row by sliding and tilting the 2nd row of seats. 3433L of boot space is also present along with three rows for sitting, which lets you carry a generous amount of luggage. 
Safety & Features:
Some of the safety features given by MG Gloster include blind-spot warning alarm, tire pressure monitoring, six airbags, adaptive cruise control, parking sensors, forward collision warning alarm, emergency braking system, and hill descent control system.
Major Competitors:
Verdict:
MG Gloster is expected to symbolize practicality and style, offering you both advanced technology and refined options. It will be another addition to 7 seater SUVs in Pakistan-best suited for family trips on long routes.