2023 Kia Optima
Expected to be Launched in Pakistan =

2023 or 2024

Expected Price in Pakistan =

9-10 Million PKR

5th Generation
South Korean automobile company Kia introduced a mid-size car Optima in 2000, and up till now, five generations of it have been launched. Its fifth generation is upgraded, with facelift changes and some new specifications. 2020 Kia Optima is available all over the world except in the United States, Malaysia, Canada, China, and Saudi Arabia, where it has been renamed Kia K5. Kia K5 has been discontinued in Europe due to poor sales. Its 2021 model has just been launched by the company which is built on the Hyundai Kia N3 platform and displays a four-door sedan body design. It is a front-engine car delivering power to drive all four wheels efficiently. Kia Optima is also available in Pakistan with six variant options. On the whole Kia Optima features a handsome exterior, and attractive interior, and offers a variety of engine options that also include a hybrid powertrain. Some of the new features introduced in the latest model are standard driving assistance which also includes adaptive cruise control in plug-in hybrid models. Now you can update your Optima with LED fog lights, ambient cabin lights, wireless charging, and a pedestrian detection warning alarm. Now you have the options of three transmission varieties that include both Automatic And dual-clutch automatic transmission.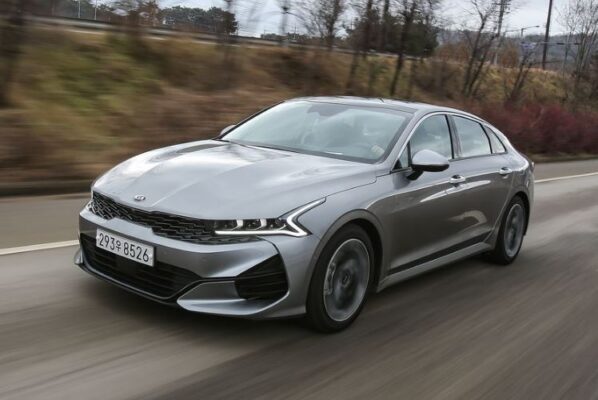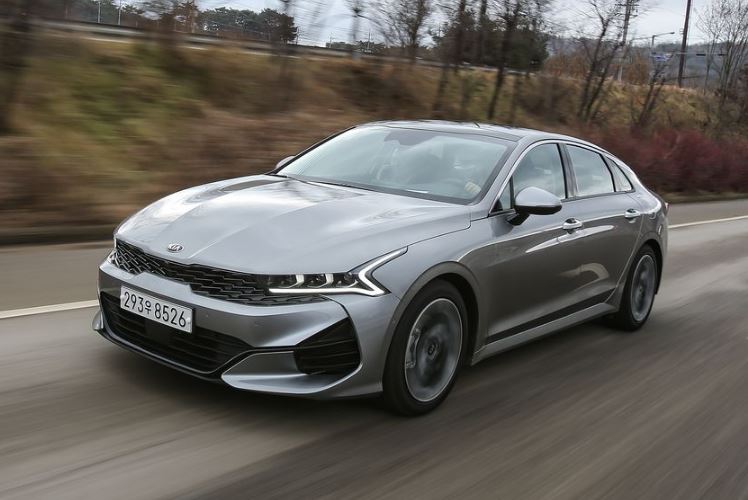 Trims & version:
Kia Optima is now available in six variants that include LX trim, S trim, EX trim, Hybrid EX trim, SX trim, and Plug-in Hybrid trim. Hybrid trims are not available in Pakistan, but a special edition trim and EX premium trims are offered along with LX trim, S trim, EX trim, and SX trim. Powertrains are different among all the trims, and they also differ in some features. Eight inches touch screen display is given as standard in all the trims that come with smartphone connectivity. LX trim features sixteen inches alloy wheels with cruise control and cloth-covered seats, while the S trim features eighteen inches wheels, a panoramic sunroof, leather seats, and fog lights. The Special Edition features eighteen inches black alloy wheels, a heated steering wheel, heated front seats, and black leather seats. EX-trim is equipped with seventeen inches alloy wheels, a ten-way power-adjustable driver's seat, leather seats, and electronic parking brakes. EX Premium trim features seventeen inches alloy wheels, dual-zone climate control, ventilate and heated front seats, and a panoramic sunroof. Lastly, SX trim features eighteen inches glossy black alloy wheels, a heated steering wheel, Two-tone leather seats, LED fog lights, and a panoramic sunroof.
Engine & Power:
Kia Optima is available in three gasoline engine options that include a 1.6-liter turbocharged engine, 2.0 liters gasoline, a hybrid gasoline engine, and 2.4 liters gasoline engine. LX trims, S trim, and Special edition trims are- powered by a 2.4-liter four-cylinder engine producing 185 horsepower and 311 pounds-feet torque. The Ex trim and EX premium trim are powered by a 1.6-liter 4-cylinder engine producing a horsepower of 178 hp, and the SX trim gets its power from a 2.0-liter 4-cylinder engine that generates a horsepower of 245 hp. EX and EX premium trims offer seven-speed dual-clutch transmission while all the other trims offer a six-speed automatic transmission. The hybrid powertrain of Optima is also available in other regions that pair a 2.0 liters 4 cylinder engine with an electric motor that generates a horsepower of 202 hp, and it offers a six-speed automatic transmission.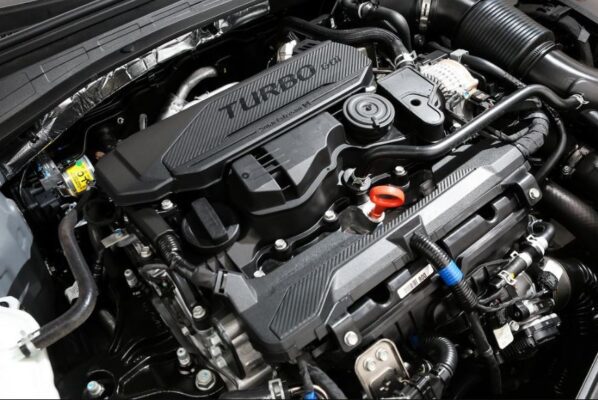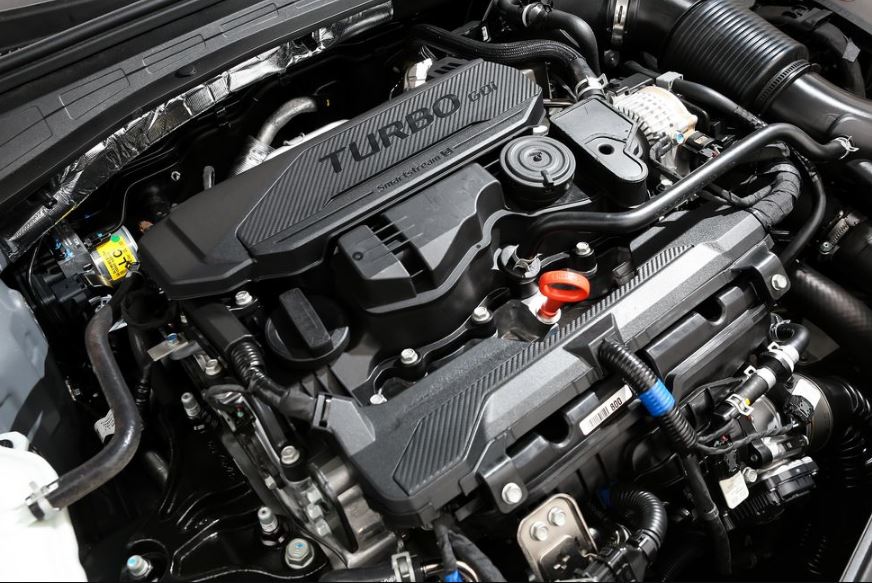 Driving & Performance:
Kia Optima delivers a smooth driving performance; Let's start with the automatic transmission that shifts smoothly and give a balanced ride, while this automatic transmission is better than dual-clutch automatic transmission. Kia designs both its hybrid, and normal cars to deliver a comfortable and controlled ride quality, and this sedan lets the drivers handle it easily anywhere even when turning and curving around corners. The hybrid plug-in models do not give a very impressive fuel economy and deliver 41 miles per gallon mileage on highways. The gasoline engine gives a thirty-five miles per gallon mileage on the highway and twenty-five miles per gallon in the city with a fuel tank capacity of 18.5 gallons. The regenerative braking system delivers a natural and smooth performance that does not feel grabby. Kia Optima can sprint from zero to sixty miles per hour in eight seconds with a very smooth acceleration that does not feel jerky. The hybrid model can be charged with a 240-volt charger within three hours, and it takes nine hours to charge from a power source of 120 volts. 
Exterior Design & Features:
The upgraded Kia Optima features a sporty exterior design with prominent contouring given around its bumper, grille, and rear spoilers. Radiator grilles on the front come with a chrome meshwork paired with LED headlights on its sideways that come with daytime running lights and the front bumper with air curtain intakes are designed below it. Fog lights are also given on the front to assist the drivers in extreme weather conditions. Rear-end features attractive LED lamps that illuminate instantaneously with a glow, rear diffuser, and exhaust trail beautifully designed with Kia mono stamped on the front and back. Alloy wheels have a larger size and better designs that look equally bold and beautiful.
Interior Design & Features:
The interior design of the 2021 Kia Optima is as attractive as its exterior with an eye-catching 4.3 inches LCD screen working as an instrumental cluster giving information for driver's aids. The steering wheel comes with remote controls that let you control volumes and change songs. An eight inches LCD touchscreen is present as standard in all trims that come with both Android Auto and Apple Car play interfaces. Leather upholstery is available in higher-end trims, and they even are equipped with a ten-way power-adjustable driver's seat with heating and ventilation for the front seats. Some of the other features of the cabin include a dual-zone climate control system, power windows, folding rear seats, panoramic sunroof, integrated memory system, rear-door sunshades, ambient cabin lights, and optimal legroom along with sufficient cargo space.
Safety & Features:
The 2020 version of the Kia Optima had awarded five stars by NHTSA, and the IIHS declared it a top safety-pick car. The 2021 version of KIA optima has been launched recently, so it has not been tested yet either by NHTSA or IIHS. There have been added lots of up-to-date safety features in KIA optima that include a forward collision warning alarm, adaptive cruise control, lane-keeping assistance alarm, blind-spot detection, and rear cross-traffic collision alarm. 
Major competitors:
Verdict:
The whole version of Kia Optima delivers inspiring exterior and interior designs with a variety of powertrain options that lets it stand out among its rivals. But the hybrid versions of KIA optima do not deliver very impressive performance as compared to other competitors of the same class. Other than these facts, if you are looking for a gasoline-charged family-friendly sedan, then Optima must be your preference.