2017-2022 BMW 2 Series 230i 
BMW 2 Series 230i current Price =

41,850/- $
BMW 2 series is a series of subcompact executive cars consisting of the compact coupe, series coupe, and convertible model. The 2019 BMW 2 series is available in two models: 230i and 240i which vary from slightly sportier to track-ready, both providing all-wheel drive. The 2019 BMW 230i coupe has been rated number three among other luxury small cars and given a score of 8.6 out of ten by evaluators on evaluation of its performance, safety features, interior, and exterior features, and its reliability. 2019 230i coupe does not receive many changes as compared to previous models while it does introduce some new standard features and offers many packages featuring many facilities. Updated gauge cluster, forward collision warning alarm, automatic emergency braking system and parking sensors at the front and back, BMW synthetic leather upholstery and push-button start with a proximity key are standard in all models of 2 series 230i coupe while it differs in features because of different packages offered. 
Premium Package:
Premium package adds 1 year Apple Car play subscription, real-time traffic, smartphone locking, and unlocking of the car through the app and remote service to locate your car. 
Sport Line, Luxury & M Sport Package:
Sport line package, luxury package, and M Sport package modify the exterior looks of your car while convenience tier package and premium tier package provides you with wireless mobile phone charging, twelve speaker Harmon Kardon stereo system, and Wi-Fi hotspot. Driver's assistance program includes pedestrian monitoring, forward collision warning alarm, emergency braking system, and lane departure warning alarm. All-wheel drive option can be purchased by paying an additional 2000 US dollars
Engine and performance of BMW 230i :
The 230i coupe is powered by three liters inline six-cylinder twin turbo-charged engine generating 326 horsepower and it can hit sixty miles per hour in just 4 seconds. It is equipped with 6-speed manual transmission along with eight-speed Steptronic sport transmission which is also called Launch Control while the gearbox is polished and smooth. The adaptive M suspension is low increasing the dynamic potential of the vehicle and letting the driver choose the driving style from either comfortable to athletic.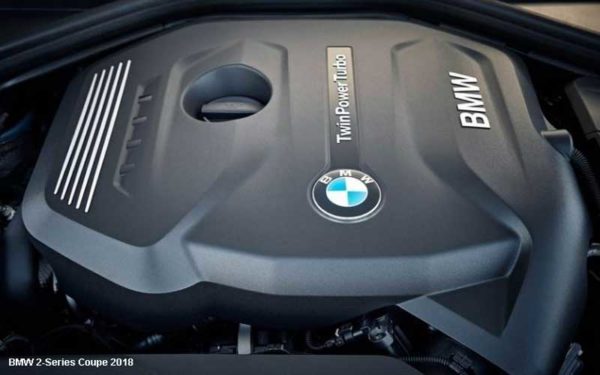 Driving Dynamics:
It gives the option of three driving modes including COMFORT, SPORT and SPORT PLUS mode among which the SPORT PLUS mode is considered to be the best choice that provides you with dynamic traction control for athletic driving. The variable sport steering of 230i coupe improves agility and enables a confident drive even when driving around tight bends and curves and provides stability when rotating for small steering angles. The feature of ECO PRO mode assists in lower consumption of fuel to ensure the efficient use of fuel. The driving experience control along with variable sport steering and balanced weight distribution provides precise handling of the vehicle giving you an extraordinary thrilling ride. 230i engine is one of the most fuel-efficient engines of its class providing you with twenty-four miles per gallon mileage in the city and thirty-five miles per gallon mileage on highways.
Exterior and interior features of BMW 230i :
The 230i coupe is an impressive continuation of the long tradition of BMW Coupe and setting new milestones with its feisty exterior looks. The attractive crease line starts behind the axle at the front and enhances the sporty wedge shape by running upwards into the rear wing while muscular wheel housings are striking. The slanting grille on the front is provided with 4 contour linings that trace the flow of air. An autonomous character is enhanced with the pointed LED headlights provide with high automatic beam and daytime running lights along with fog lights. The rear of the car emphasis the horizontal setting of the wide trail and the sporty character is more enhanced with the spoiler lip on the tailgate. The taillights and headlights are positioned wide with horizontal shape and illuminating your pathways with bright xenon lights.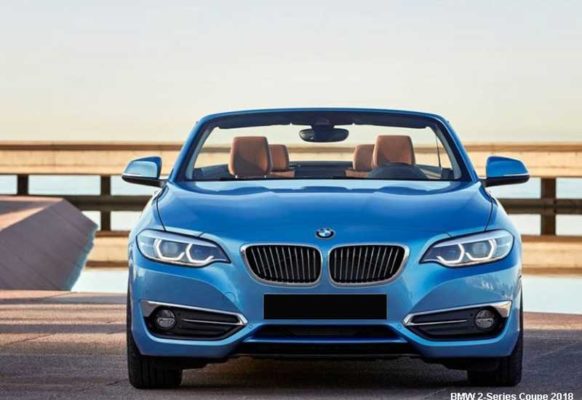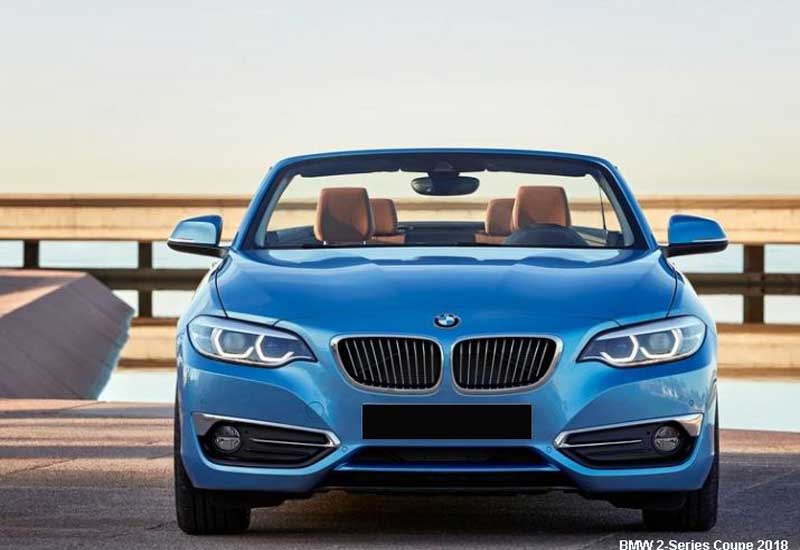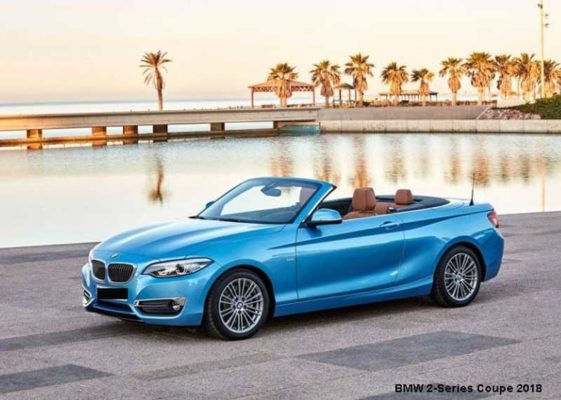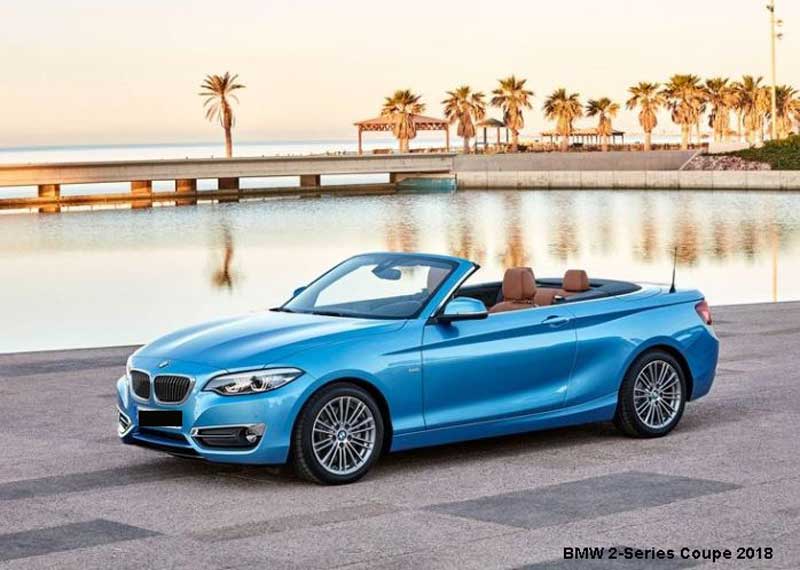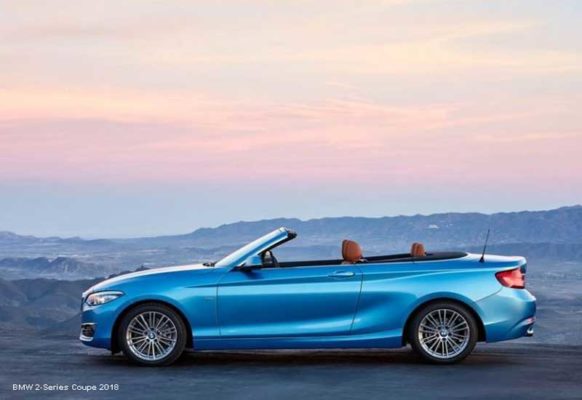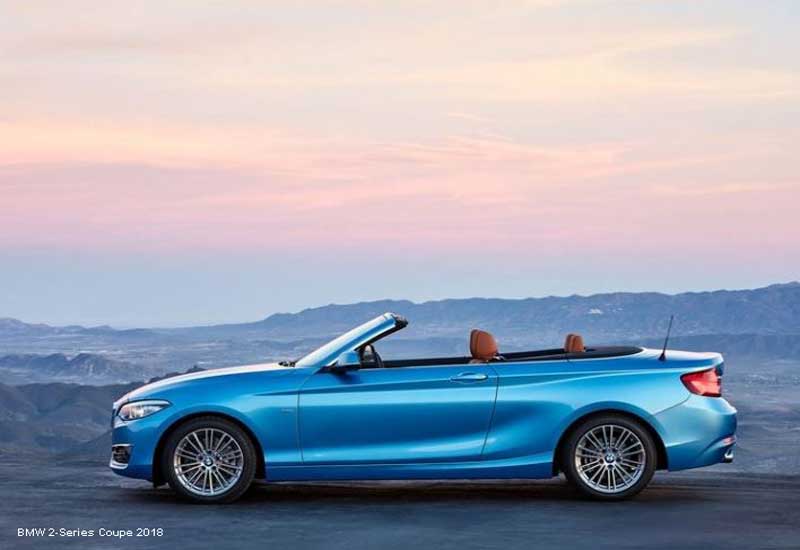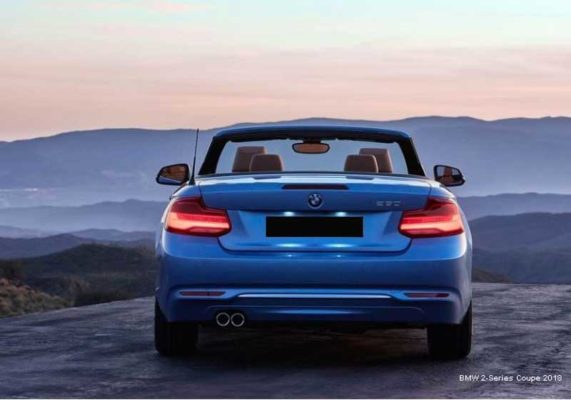 The interior design of the 230i coupe is a symbol of comfort and luxury with two doors and a sitting capacity for four people and a large amount of space provided to you for ensuring your long journeys are very comfortable and relaxing. All seats are covered with both front seats provided with 10-way power adjustments. The cabin is sophisticated, stylish, and well-built with high-quality materials used inside the cabin. It gives a trunk space of 13.8 cubic feet and 9.9 cubic feet of space can be added to it when folding rear seats carrying enough amount of cargo. The infotainment is provided by 6.5 inches display screen fixed on a console given with one USB port, Bluetooth connection, navigation system, and driver's assistance programs, and seven speakers audio system providing thrilling entertainment.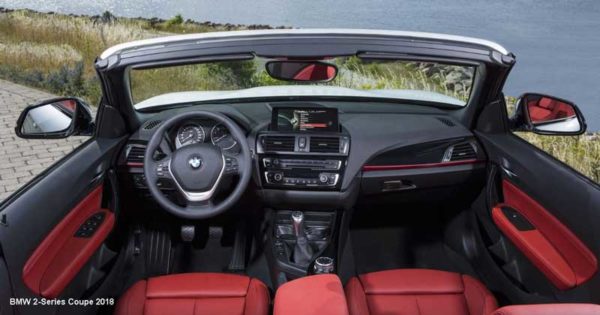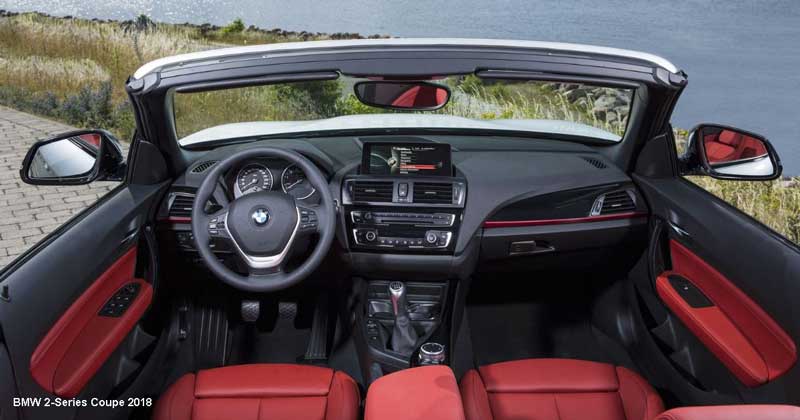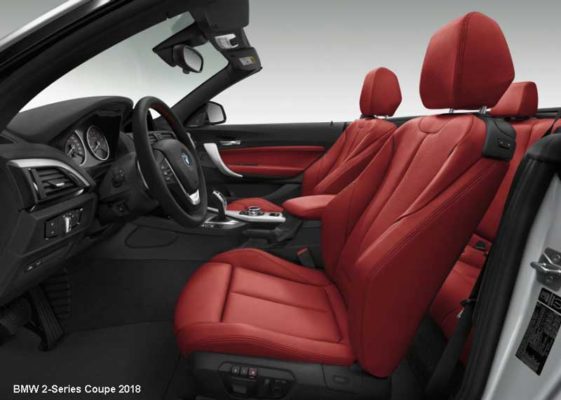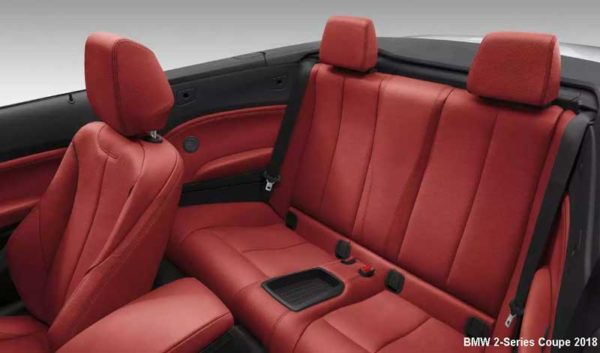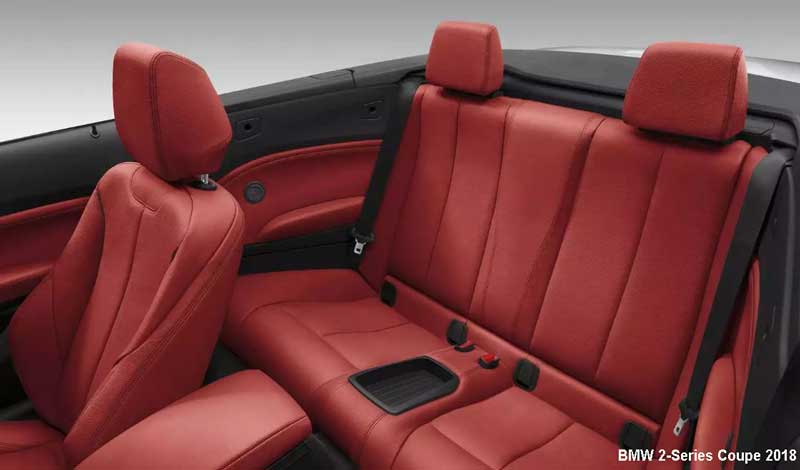 It is compatible with Apple Car play only while upgraded packages offer 8.8 inches touch screen infotainment system with twelve speaker sound system. The IIHS has rated 230i Coupe a good score in all five crash tests performed and it received the 2nd highest rating for front crash prevention tests. Some of the standard safety features of BMW 230i coupe include daytime pedestrian monitoring, automatic emergency brakes, forward collision warning alarm, lane departure warning alarm, parking sensors at front and back, 360 view camera for assisting in parking, airbags for front and back passengers, rain-sensing windshield wipers, traction control, electronic stability control, integrated turn signal mirrors, anti-lock braking system, and automatic high beam focus headlights.
Major rivals:
Major competition to BMW 230i Coupe is given by Mercedes Benz C Class , Audi A3,  Audi A5, Genesis G70,  Kia Stinger,  BMW 4 Series,  Infiniti Q50,  Mercedes Benz A-class,  Lexus IS, and Lexus RC .
Price:
It has a starting price of 41,850 US dollars while the all-wheel-drive facility can be purchased by paying extra 2000 US dollars and the price varies on the basis of different packages you are purchasing for your coupe. It comes with a limited warranty of four years or fifty thousand miles covered.