BMW I3 (2020-2022)
Status =

Discontinued

Sold in Pakistan = 2020-2022
1st Generation
BMW i3 Last Price in Pakistan in 2022
| | |
| --- | --- |
| BMW I3 | 15,434,200 PKR (i3 REX) |
With New Electric Policy, Many automakers have started to introduce their electric and Plug-in Hybrid vehicles in Pakistan. By Following the Policy BMW has also introduced one of its plug-in Hybrid vehicles BMW i3 REX in Pakistan. BMW i3 is a rear-wheel-drive hatchback that is electric with a Range extender Gasoline engine vehicle. This particular vehicle of BMW is in production since 2013 and up to the current year, there haven't been any major changes other than the addition of sport trim and Low powered Range extender gasoline engine.
Trims & Versions:
In the international market, the BMW i3 is available in 2 trims and four different versions; two trim includes the standard i3 and the Support i3-S and both of these are available with an optional range extender which makes four versions of it. The Major difference between trims is that Sport version i3-S which was introduced in 2018 has the addition of lowered sport suspensions, wider wheels and tires, faster acceleration, and Sport Drive mode.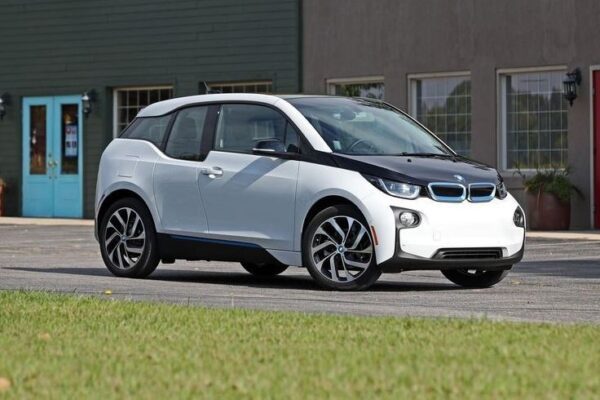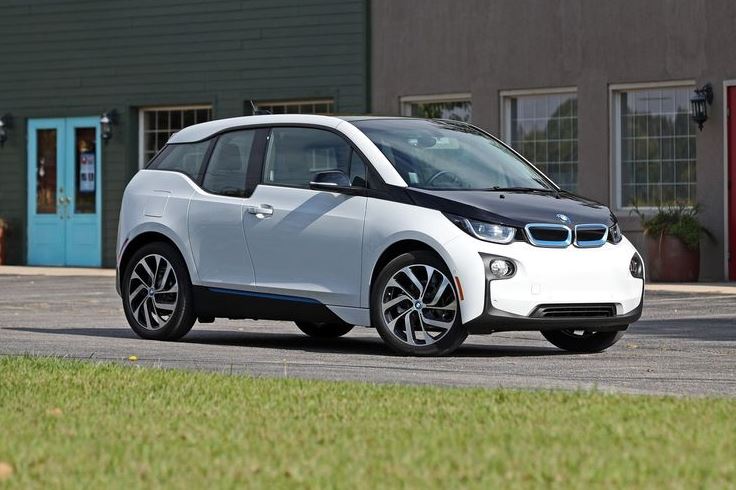 Engine & Power:
International Specs:
Both the versions of BMW i3 are capable of giving 153 miles of range on a full charge with 42.2 kWh of the battery pack and when batteries reach 6 percent, the range extender gasoline engine of 650cc capacity starts working with the backup of 9 liters fuel tank capacity. One-speed automatic transmission is paired with the engine.
Pakistan Specs:
In Pakistan same i3 has been introduced with 33 KWH of a lithium-ion battery pack that gives 183 km of range and it takes 12-13 hours to fully charge with a 240V charger while a fast charger of 7.4 KW takes 4 hours and 50 minutes only and Rapid charger can charge up to 80 Percent in less than 50 minutes.
Acceleration & Driving Experience:
The top speed of the vehicle is 99 Miles per hour while the sportier version of the BMW i3 takes 6.6 seconds to accelerate 0-60 Miles per hour. The overall driving experience is zippy around the town and with a Range extender, you may feel sluggish and in hilly areas, it may get even worse. As it is electric so there will be no vibration, no sounds, and no buzzing until the range extender gets into the work. Because of good suspensions, you will not feel any bumps on the road and it will feel so much smoother and isolated from the road. Overall nice and easy-to-drive experience makes it fun to drive a car in traffic because of its compact size and nimble steering wheel.
Exterior Design & Features:
The Exterior of the i3 Rex is beautiful and a combination of 2 colors where black is mandatory, overall it is bulkier just like Suzuki Swift and has dimensions of 3999 mm in length, 1755 mm of width, and 1578 mm in height having a wheelbase of 2570 mm.  More on the exterior it has auto headlamps, halogen fog lamps, and 19-inch beautiful alloy wheels as standard with 20-inch wheels as optional.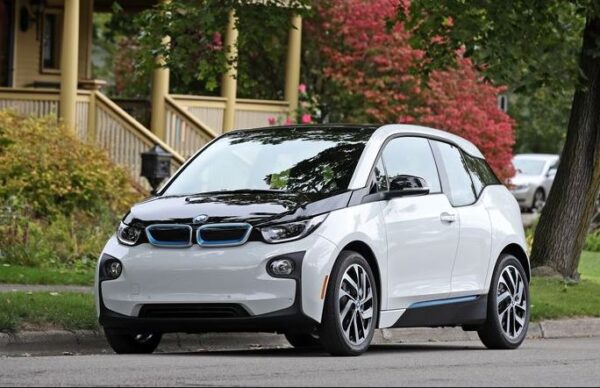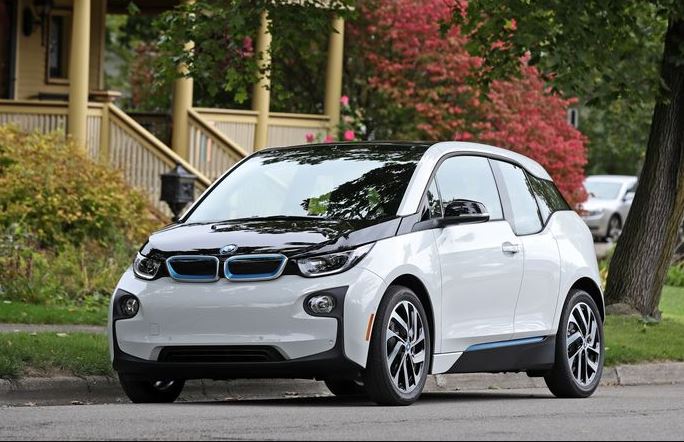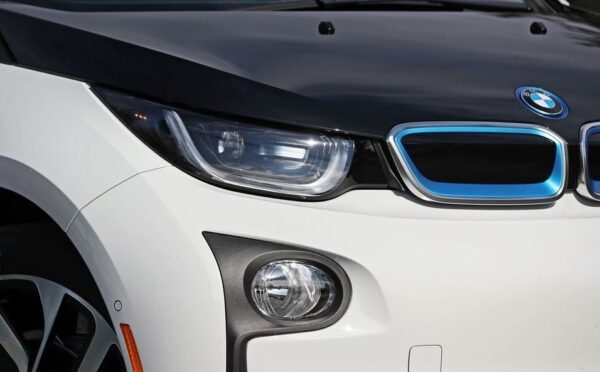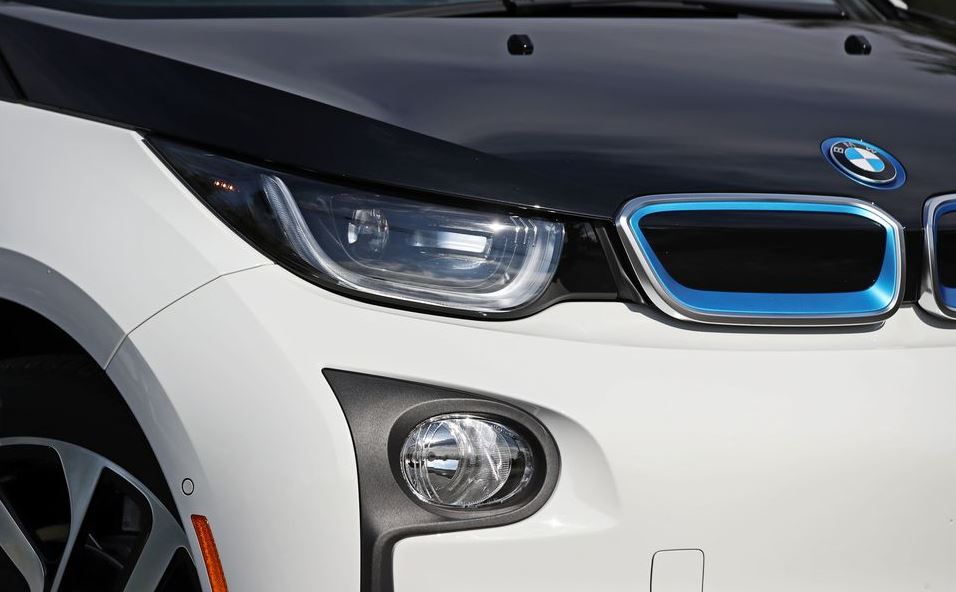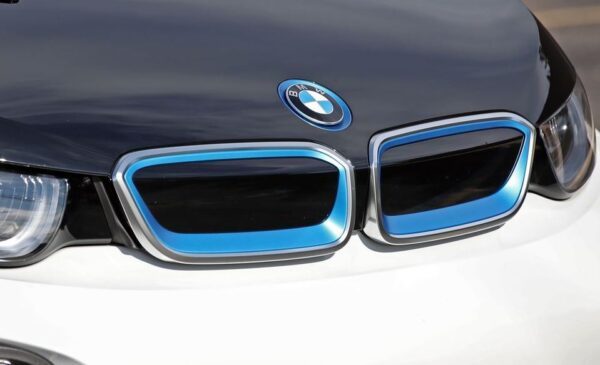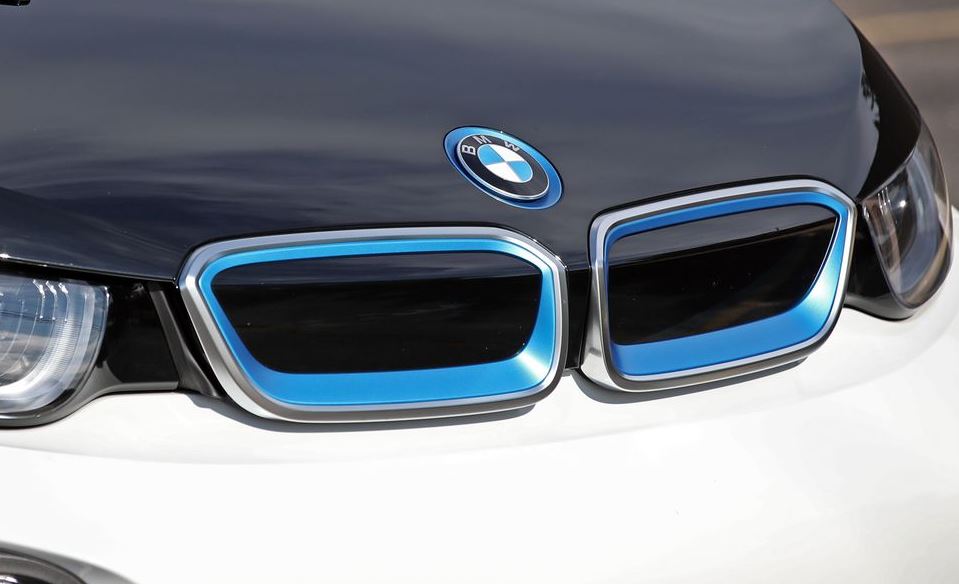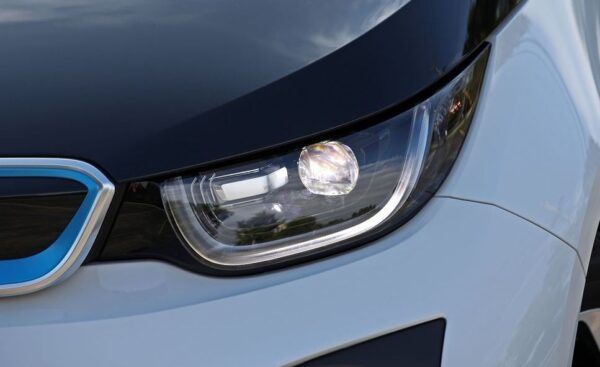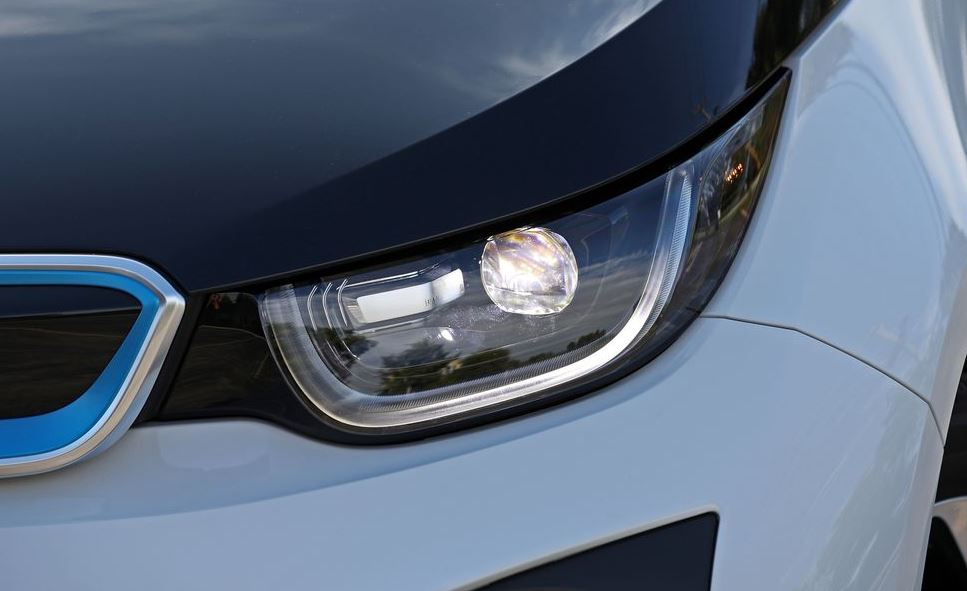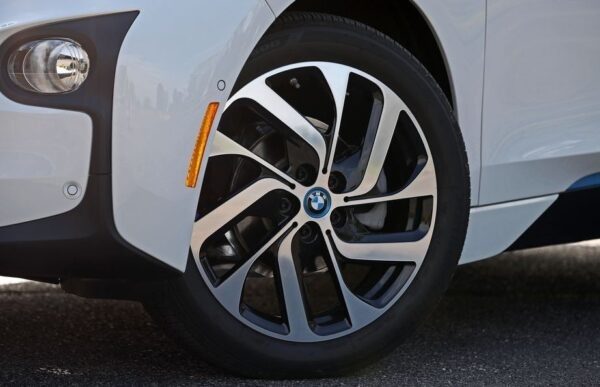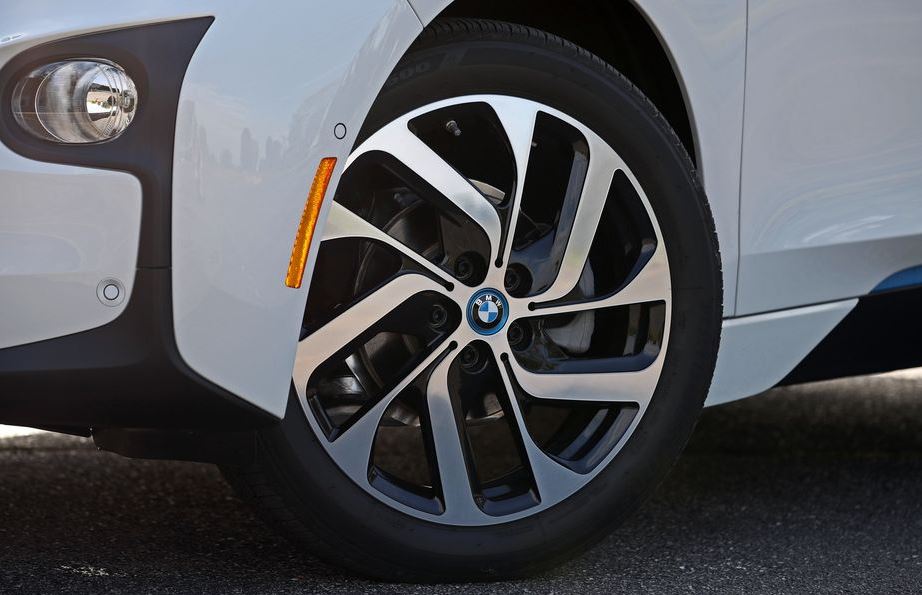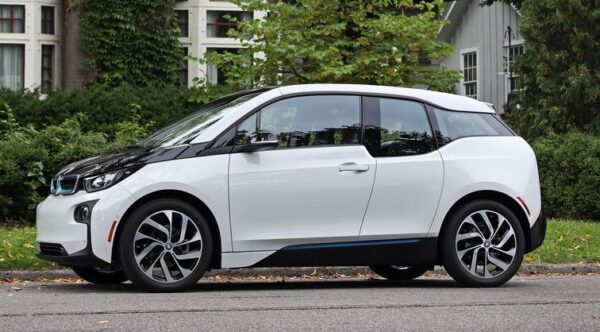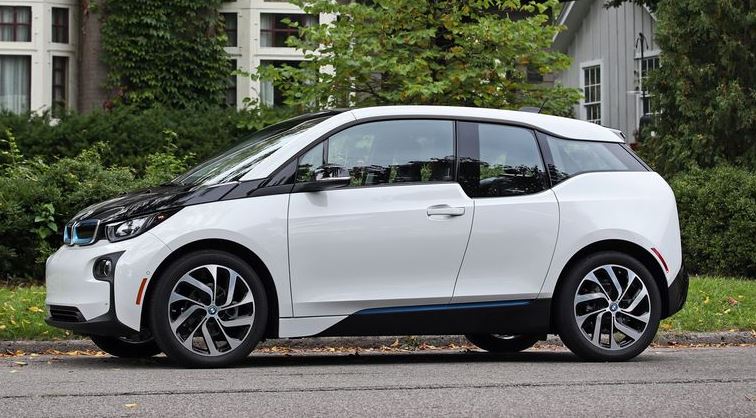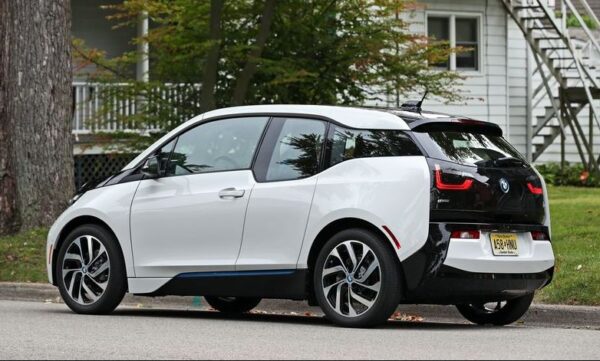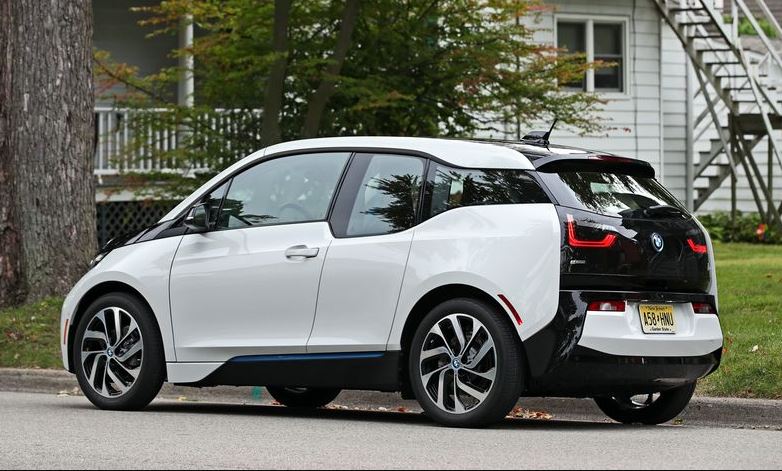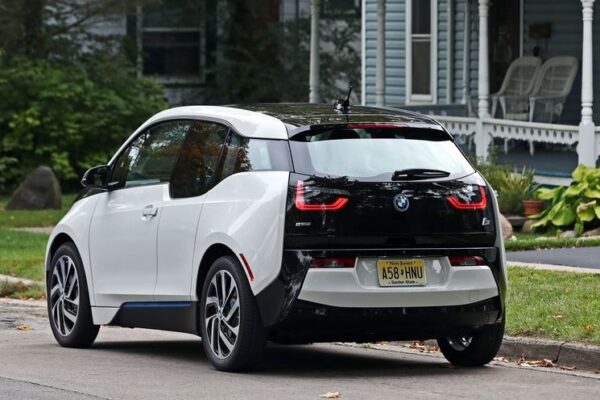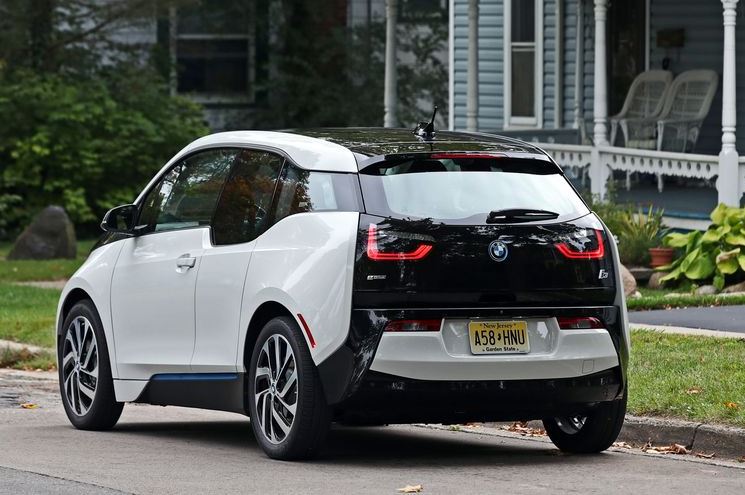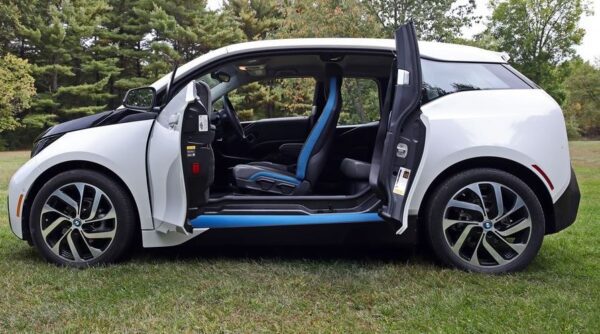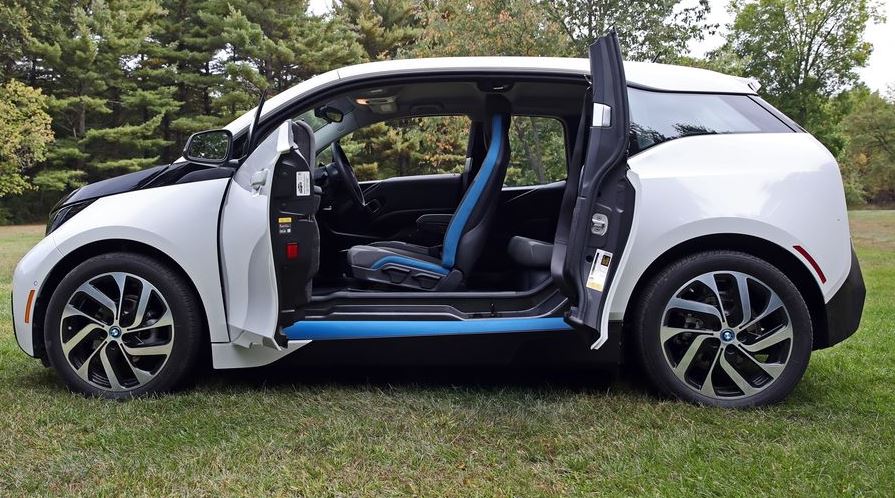 Interior Design & Features:
It is a subcompact car that is best suitable for the city and has really comfortable front seats but rear-seat passengers can suffer because of its small size. The Interior is made beautiful with recycled-able material while the cabin has an open and airy appeal. The rear doors are small and there is no separation pillar between the front and rear doors while rear doors open in opposite directions. The Interior feels large open space and with a panoramic moon roof, it even feels more spacious inside. By folding the rear seats it gets a lot of luggage area where 14 suite cases can be fit easily.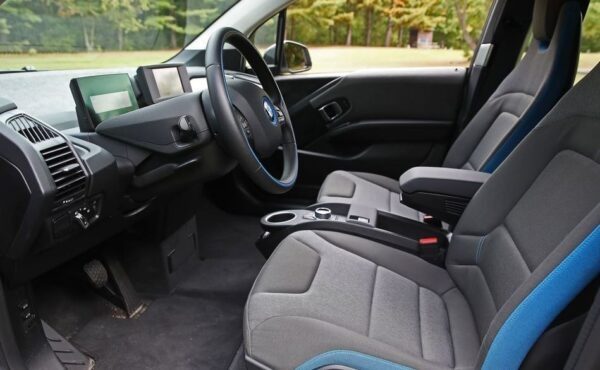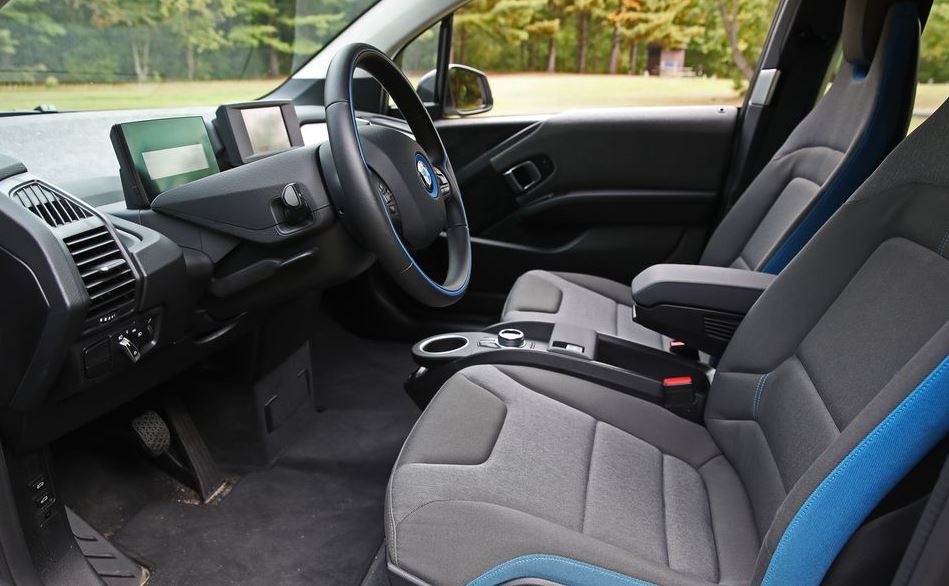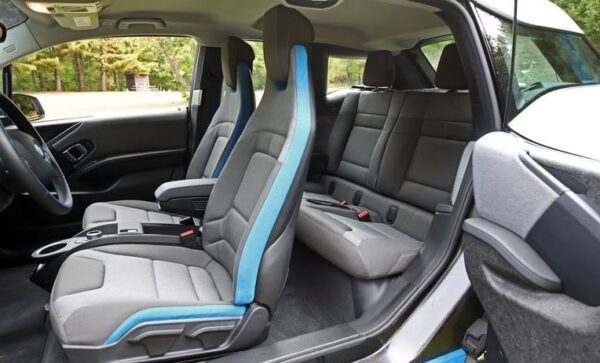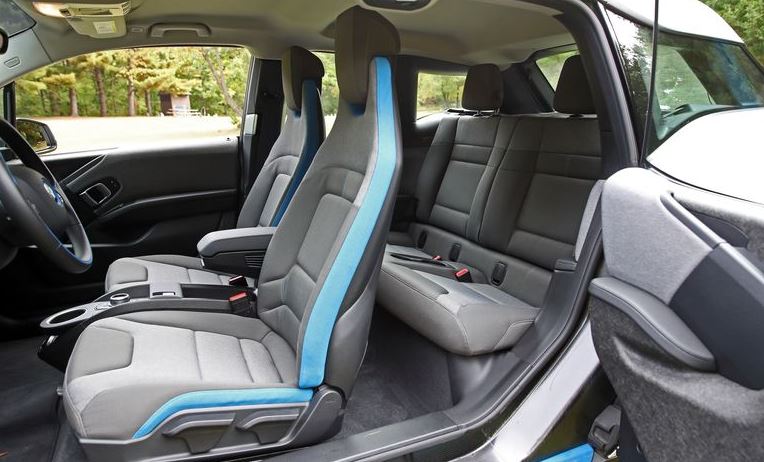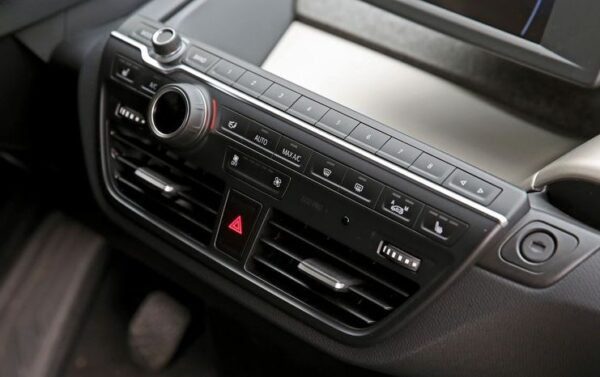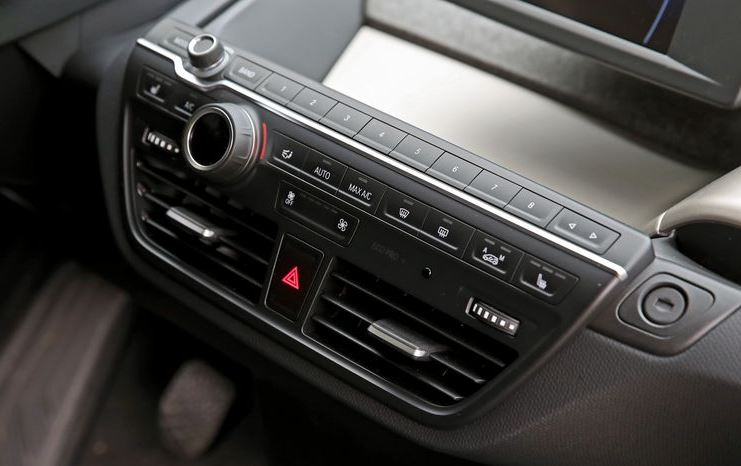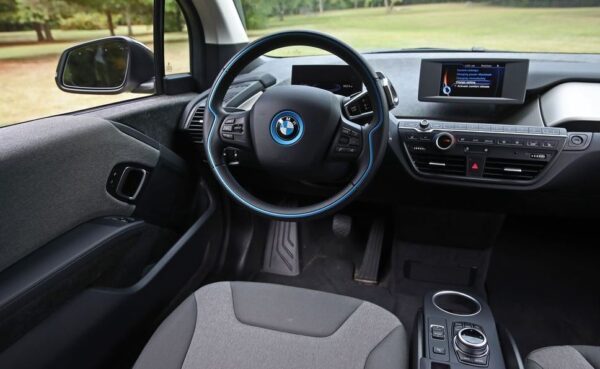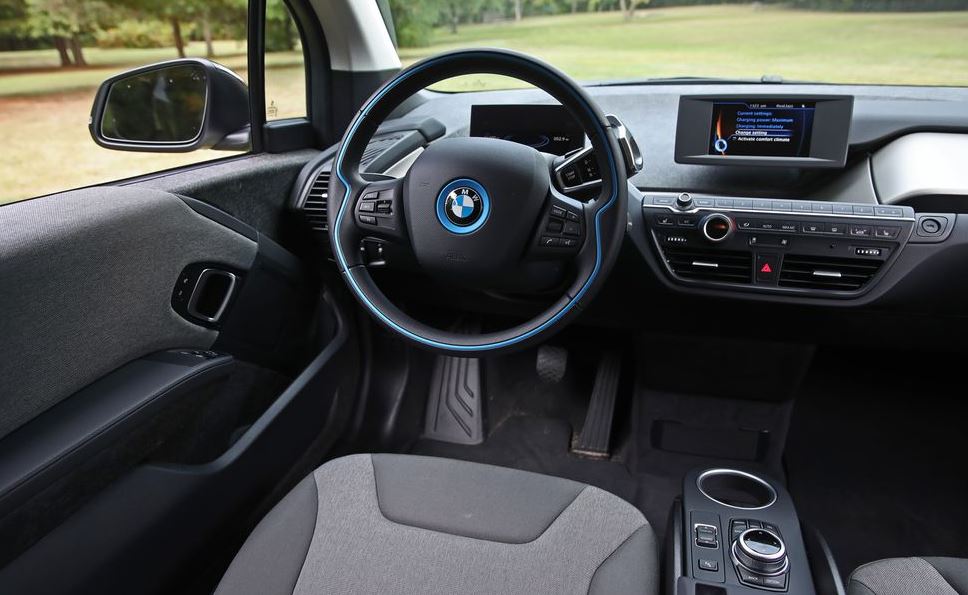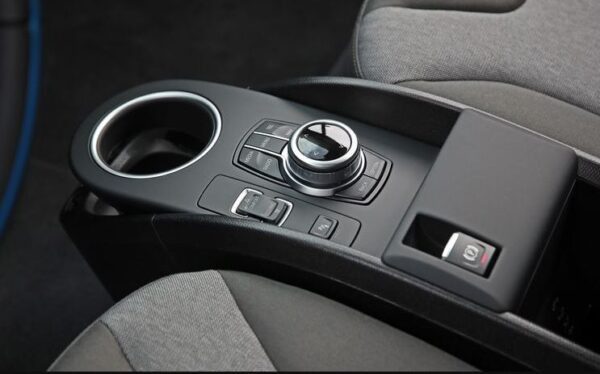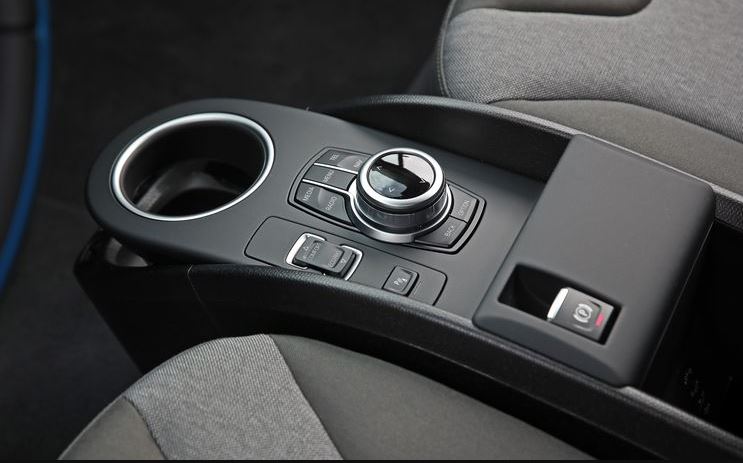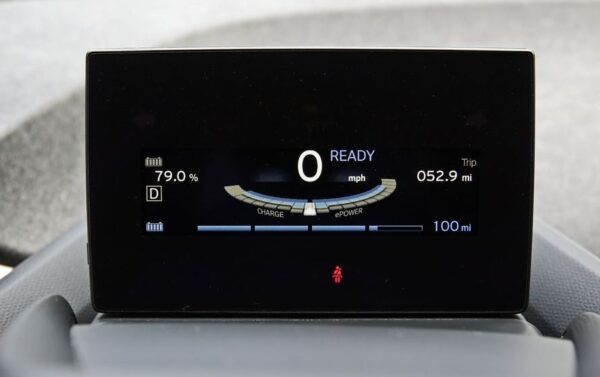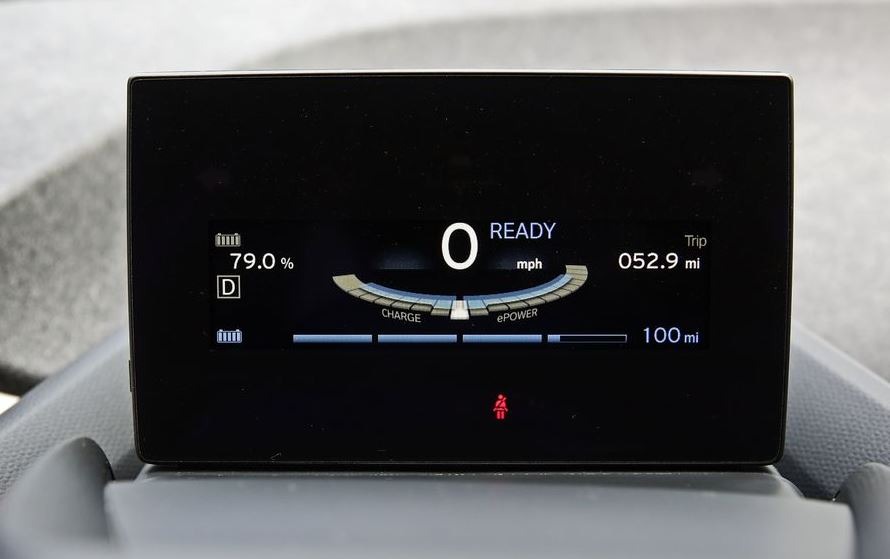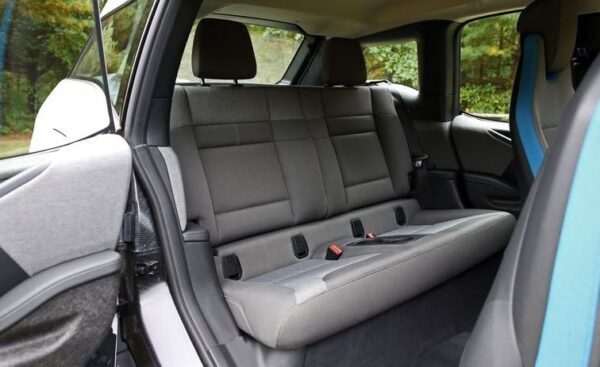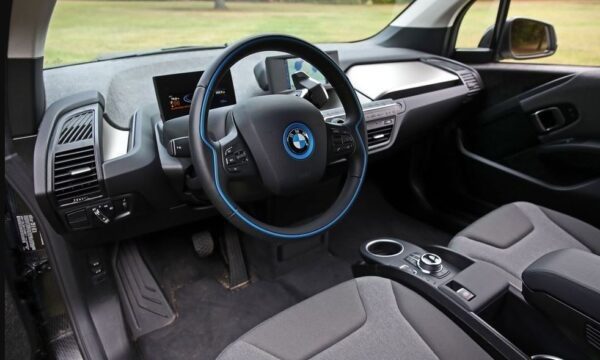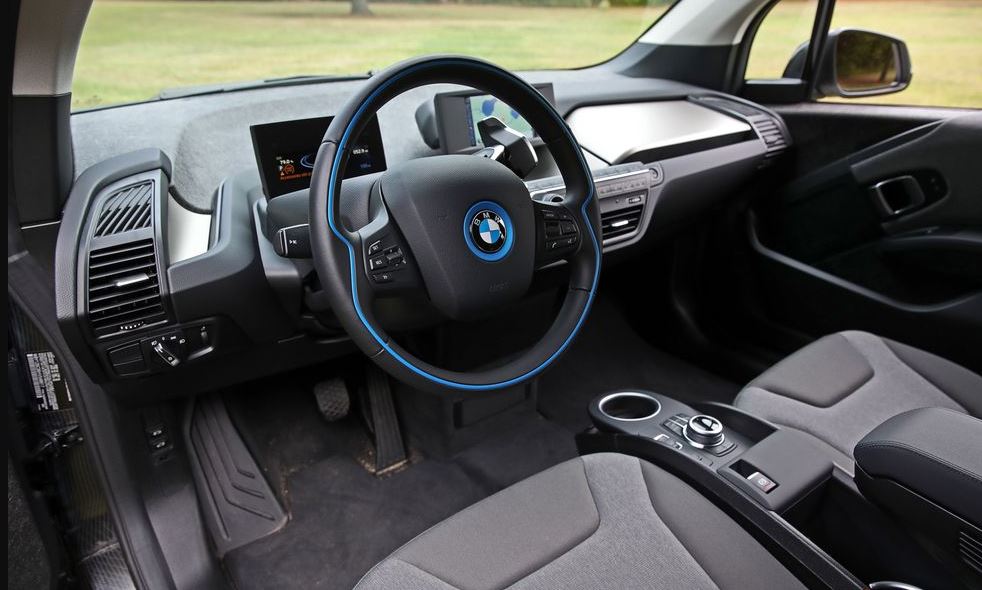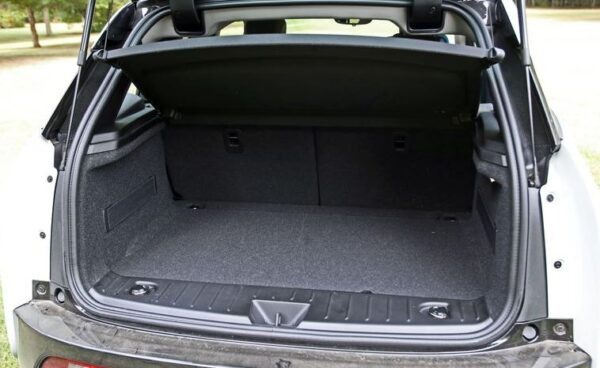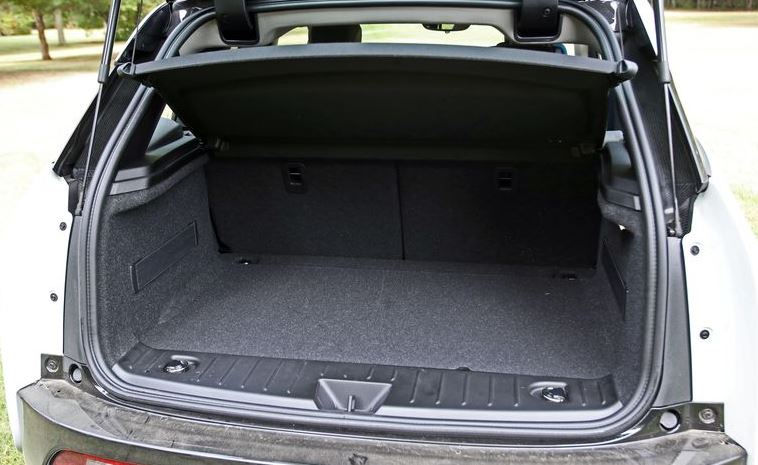 List of features Present:
Electric Power-Assist Speed-sensing steering
Radio
4 Speakers
Bluetooth wireless phone connectivity
Heated front seats
6-way driver and passenger front seats
Fixed rear and 3rd-row windows
Leather-wrapped steering wheel
Front and rear cup holders
Push start button
Remote keyless entry
Automatic air conditioner
Cloth door trims inserts
Integrated navigation system
Apple car play compatibility
Safety & Features:
BMW i3 has received four-star ratings from the European new car assessment program but still compare to its competitors its ratings are lower because all of its competitors have 5-star ratings.
List of safety features:
6 airbags
ABS Brakes
Electronic stability program
Traction control
Adaptive cruise control
Good Road grip
ISO Fix points for rear-seat passengers
Side impact beams
Backup camera
Airbag occupancy sensor
Why does the BMW i3 have no Future?
As the battery capacity has increased a lot which helps the cars to achieve long-range distance covering and this is what removes the requirement of a range extender which didn't provide enough help other than increasing the weight and decreasing the overall EPA in the BMW i3. In the 2019 Los Angeles Auto show BMW's Manager for connected e-mobility said that automakers believe that i3 REX has no future and further he declared that lithium-ion battery technology is advanced enough to leave range extenders out of electric cars moreover i3 REX has already been discontinued in Europe but at the same time, BMW announced that i3 REX will be the part of future and will soon get the battery update but there will be no other change in the car.
Major Competitors:
Volvo v60 Plug-in Hybrid, Renault Zoe, Nissan Leaf, Mitsubishi Outlander PHEV, Chevrolet Bolt, Opel Ampera