2023 JAC 1042K Truck 
Sold in Pakistan = 2020-Present
1st Generation
2023 JAC 1042k Truck Price in Pakistan
Ghandhara Nissan Motors has been famous for its commercial vehicles in Pakistan, and one of the sub-brand of Ghandhara Nissan is JAC Motors. After the successful launch of JAC X200 in 2018 by Ghandhara Nissan, it has introduced two of its new and improved commercial trucks that-are JAC HFC 1020K and JAC HFC 1042K. The JAC HFC 1042K was introduced in late 2019, and the same model is also available in 2021. The JAC 1042K is better in terms of power and performance as compared to the JAC X200. It has been introduced with greater loading capacity and a turbocharged inter-cooler engine that delivers more power and torque. The dimensions of JAC 1042K are also more significant than the JAC X200, and it can easily carry a load of up to 5 tons. It features a masculine and elegant design and a comfortable cabin with tilting technology. The JAC HFC 1042K is used for several purposes that make it versatile for different industries. Seventeen units of JAC HFC 1042K have also been purchased by Pakistan Post in Lahore for postal services; similarly, other sectors are also adding JAC vehicles to their fleet, increasing the popularity of this fantastic truck.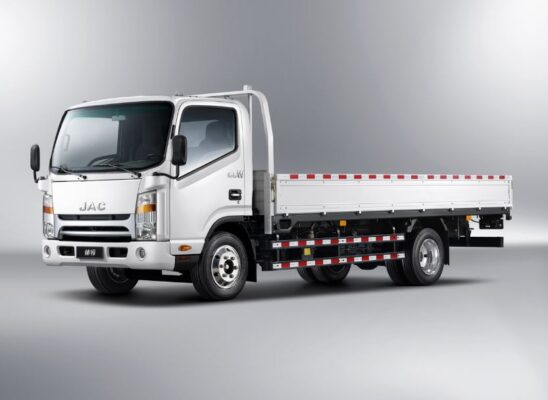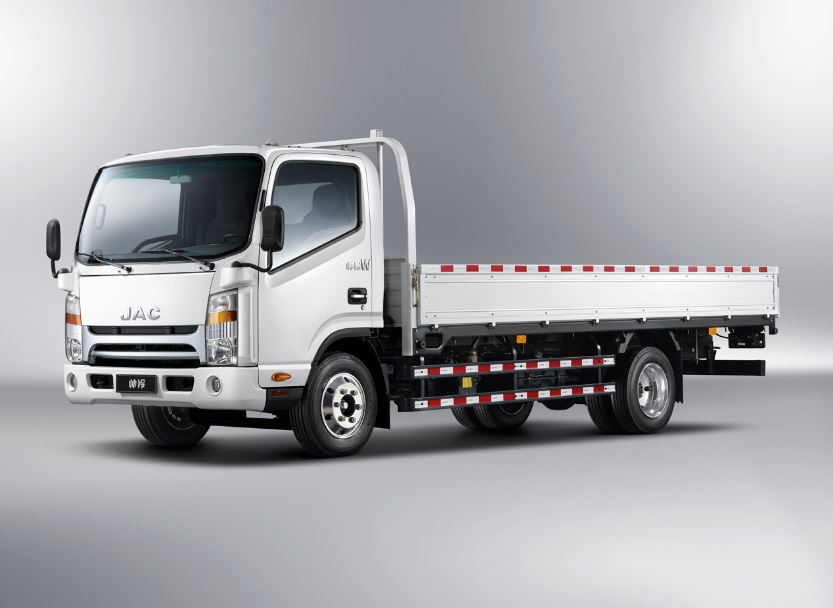 Variants & Trims:
As mentioned above, JAC 1042K is being used in different industries, showing that demand has been going high since its launch. You can add various superstructures on JAC 1042K to use for other purposes.
DUMPER: a dumper is fixed in the flat deck of the truck, so it is converted into a dump truck that transports dumps like gravel, and sand for construction purposes.
LADDER TRUCK: a firefighting apparatus and a ladder can be installed in the deck, so the truck is converted into a ladder truck that serves emergency purposes.
TANKER: a tanker is installed in its rear so the truck can carry liquids or gases on roads, and the petrol pump chains mainly use the large size of this tanker.
CRANE CARGO: a crane is installed in the deck so that the goods can be towed or carried easily with the help of a crane.
REFUSE TRUCK: this type of variant is used by Municipal companies to collect garbage and municipal solid waste for treatment or to landfills.
TROOPS CARRIER: a highly secured part is installed on the deck to carry military supplies or transport troops.
GOODS CARRIER: the simple form of JAC 1042K that transports goods from one place to another.
REFRIGERATOR VAN: a chiller is installed in the truck to transport food in fresh form at specific temperatures. From frozen foods to fresh fruits and vegetables, it can also transport dairy to particular areas.
Engine & Power:
The JAC HFC 1042K is powered by an HFC4DA1-1 turbocharged intercooler 4-cylinder diesel engine with a displacement of 2771cc that generates a maximum power of 91 hp at 3600 RPM and torque of 216 Nm at 1800 RPM to 2200 RPM. It features a six-speed manual transmission with a five-speed forward and one reverse gear. The suspension is the same on the front and rear axles leaf spring suspensions, and it features hydraulic brakes.
Performance & Drive:
One of the features introduced in JAC 1042K is a turbocharger that increases the engine's power output by forcing additional compressed air into the combustion chamber while the intercooler reduces fuel consumption without affecting the efficiency and power generation of the engine. This spec engine generates more power than the previous X20, and the truck's performance is not affected by the amount of load loaded in it. Vendors can load more than 5 tons in it, and this even doesn't affect the vehicle's performance. The four-spoke power steering is quite precise and light-weighted and requires comparatively less effort to drive and control the truck. The suspension system is also designed to give you smooth performance, while the hydraulic brakes also work effectively to ensure safety. It features a fuel tank capacity of 100 liters and consumes less fuel as compared to its competitors. The transmission of JAC 1042K is also smooth and delivers you 4X2 wheel driving feature and delivers efficient power to either, the front or rear wheel to run the JAC 1042K smoothly with sufficient force.
Exterior Design & Features:
This commercial truck is larger than the previous trucks introduced by JAC. It is 5958 millimeters long, 1725 millimeters wide and 2215 millimeters in height and has a ground clearance of 190 millimeters. It features a horizontal grille that integrates aesthetics, and the JAC stamp is encrypted above it. Two LED headlights are designed vertically on the sides of its grille, while two fog lights are also given to assist you in extreme weather conditions. The side mirrors, door panels, and door handles are colored black, while the whole vehicle is colored white. The rear end features a 14 feet deck that is quite large to carry maximum goods at a time. The wheel size is the same as other trucks of the JAC, but it features better tires that provide better road grip. Lastly, the flat deck of the JAC 1042K can be customized into various forms, as already mentioned above, which increases the vehicle's versatility.
Interior Design & Features:
The cabin of JAC 1042K is not designed to give you luxury or premium feels, but it is designed to provide comfort to the driver so he can carry goods or troops to a longer distance conveniently. The seats are covered with fabric and come with manual adjustment so the driver can adjust them according to his height. The large-sized front screen gives a clear vision of the roads and entry, and exit into the cabin are convenient because of the large-sized doors. The steering wheel provided is powered, while the doors and windows are manually controlled. An MP3 player and radio have been given for entertainment while the passenger room in the cabin is spacious enough to carry two passengers besides the driver.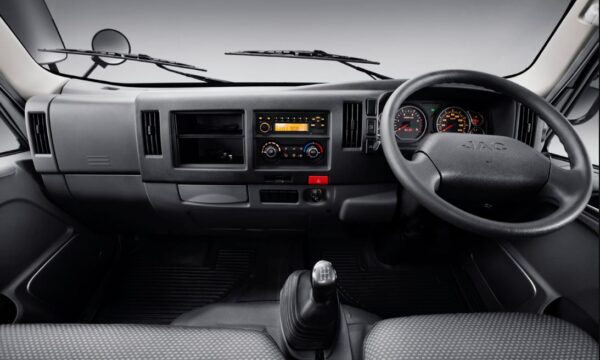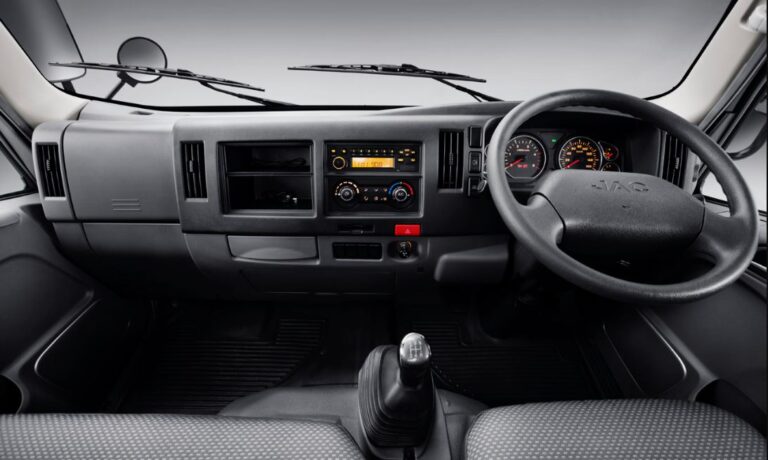 Safety & Features:
There are no safety features present in other commercial vehicles and trucks present in the market. There are no airbags, ABS, Parking Sensors, Blind spot detection, or any other safety features that are so important for this class's vehicles. Very Basic facilities and features are given in the truck that fulfills the requirement of traveling and carrying the goods only. The minimum turning radius with maneuverability brake effectiveness provides safety to the passengers and the goods being carried.
Major Competitors: