2022 Nissan Navara
Sold in Qatar: 2015-Present
3rd Generation
2022 Nissan Navara Price in Qatar:
NAVARA ASF 2.5L G 4WD MT

Starts at:

QR79,000

NAVARA CSF 2.5L G 2WD AT

Starts at:

QR99,500

NAVARA CSF 2.5L G 2WD AT

Starts at:

QR94,000

NAVARA CSF 2.5L G 4WD AT

Starts at:

QR105,500

NAVARA CSF 2.5L D 4WD MT

Starts at:

QR99,500

NAVARA CSPF 2.5L G 2WD MT

Starts at:

QR87,000

NAVARA CSPF 2.5L G 4WD MT

Starts at:

QR101,500

NAVARA CSPF 2.5L G 2WD AT

Starts at:

QR97,500
Nissan Navara is a top-selling pickup truck of Nissan in Asia, Europe, Australia, and South Africa along with Canada and the United States. Nissan has always been giving up gradations to its D23 Navara since the day of its launch in 2015 and the latest version is given a major update in its infotainment system that runs Alliance In Vehicles software installed in it that enables you to zoom in and out the touch screen display similarly like your smartphones. It is offered in major two body styles including the King Cab style that features short rear doors and long size load bed while the Double Cab style features all four large-sized doors and shortened load bed.
Trim & Versions:
Five trims are available for Nissan Navara that includes 2.5 liters G 2 WD MT, 2.5 liters G 4 WD MT, 2.5 liters CSF G 2WD AT, 2.5Liters CSPF G 4 WD AT, and 2.5 liters G 4WD AT. The exterior design of Navara is also restyled and reduced in weight with the use of aluminum and carbon in its manufacture. It is also expected that in the coming years Navara also get a hybrid engine. So if you are looking for a mid-size pick-up that gives you a car-like appearance and exceptional driving experience then Nissan Navara should be your short-listed choice.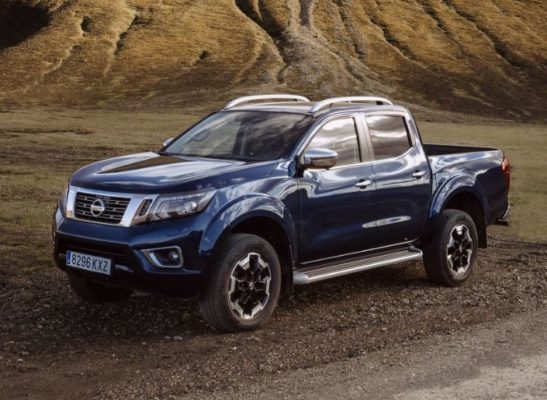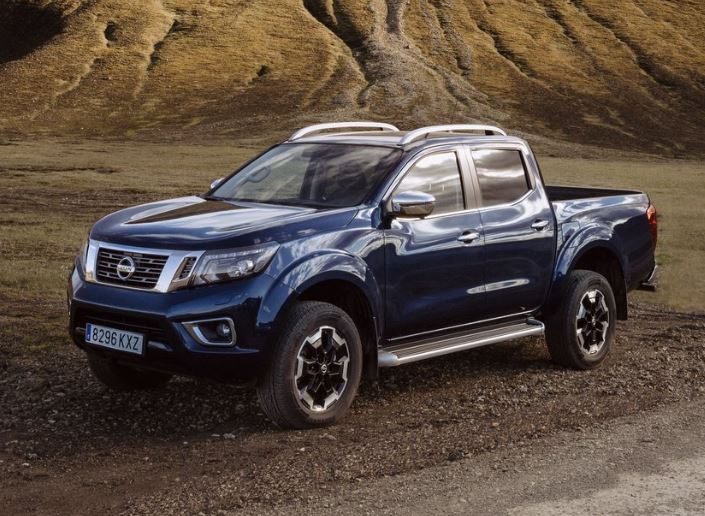 Engine & Power:
This mid-size pickup is run by a 2.5 liter four inline cylinder engine producing a horsepower of 158 hp & 168 with a torque of  233 Nm & 244 Nm. While the 2.5-liter engine with 158 horsepower is available in base trim ASF 2.5L G 2WD MT and all the other trims get 168 horsepower with the same engine. It offers a six-speed manual and 7-speed automatic transmission in different trims with 2wheel drive and 4wheel drive options. it is also expected that the truck may get a hybrid engine in the coming years. An increased reinforcement due to four walls in a boxed ladder instead of three increases torsional stiffness and delivers us marvelous performance on roads and off-roads conditions.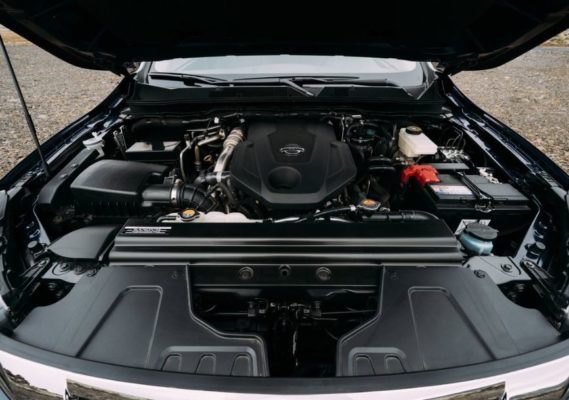 Driving Capabilities:
2021 Nissan Navara is available in both two-wheel drive and four-wheel drive options where the four-wheel drive facility makes driving skills easy on the snowy, sandy, or muddy pathway by giving you enough grip to move out from the stickiest situations. It is equipped with a limited-slip differential system that applies brakes automatically when wheels are slipping and the electronic rear locking boosts up the traction by delivering an equal amount of power to all wheels when moving forward on hilly roads and hills start assistance prevents the vehicle from rolling backward.
Exterior Design & Features:
The bold and aerodynamic sleek design of Nissan Navara features an aggressive chrome-accented grille on the front and LED distinctive signature style headlights giving the front end an actual bold look. LED headlights are equipped with daytime running lights giving you a brighter and clearer display on roads.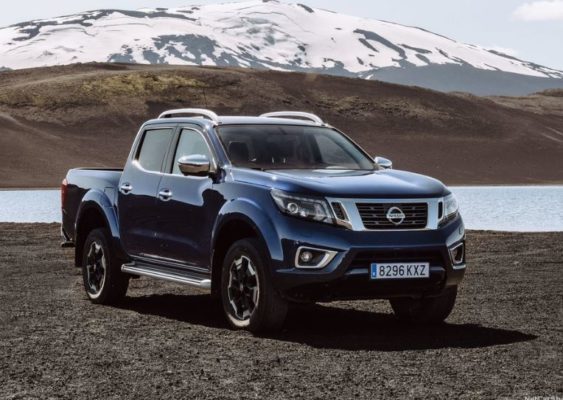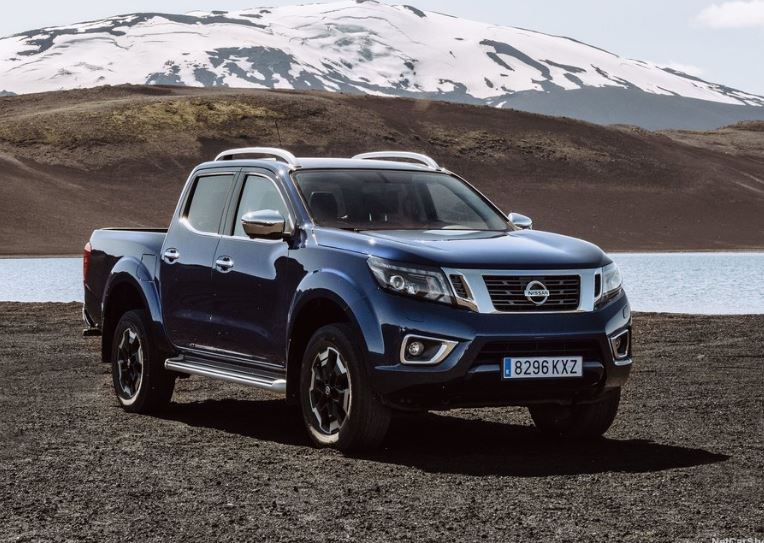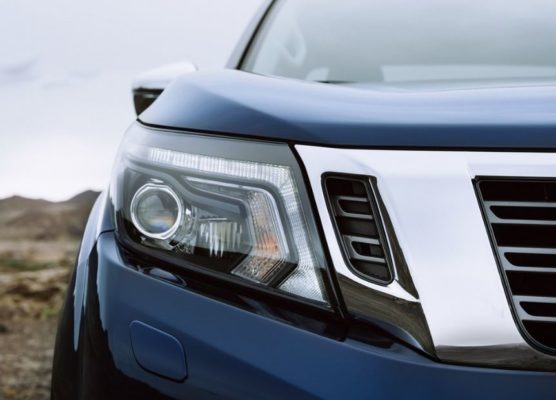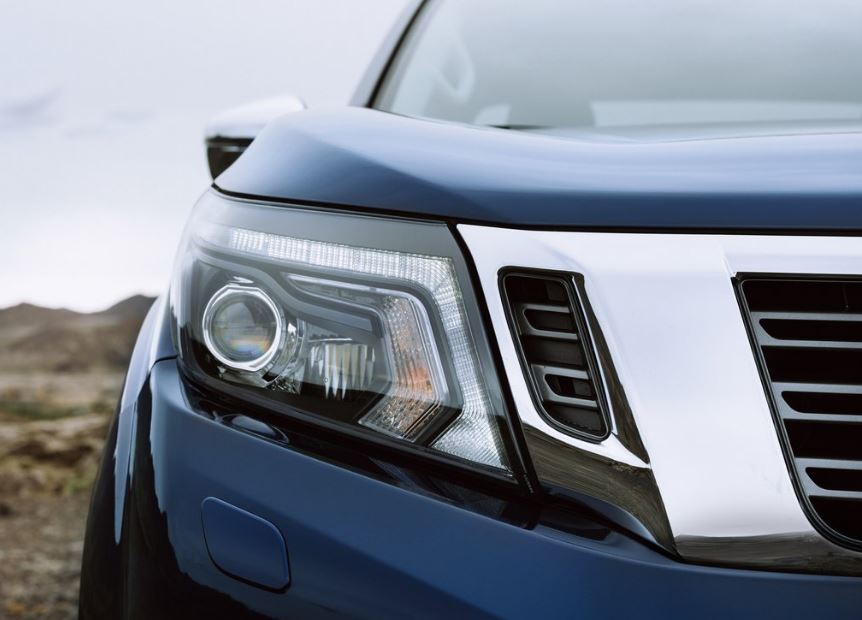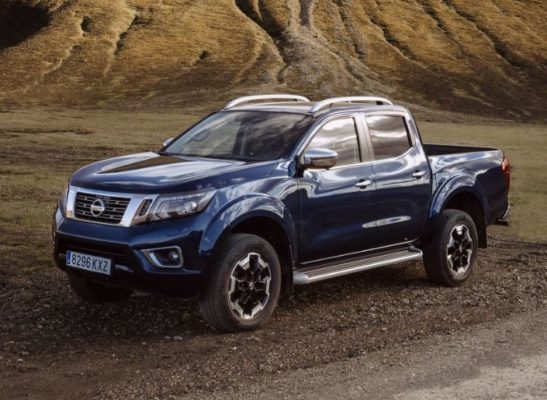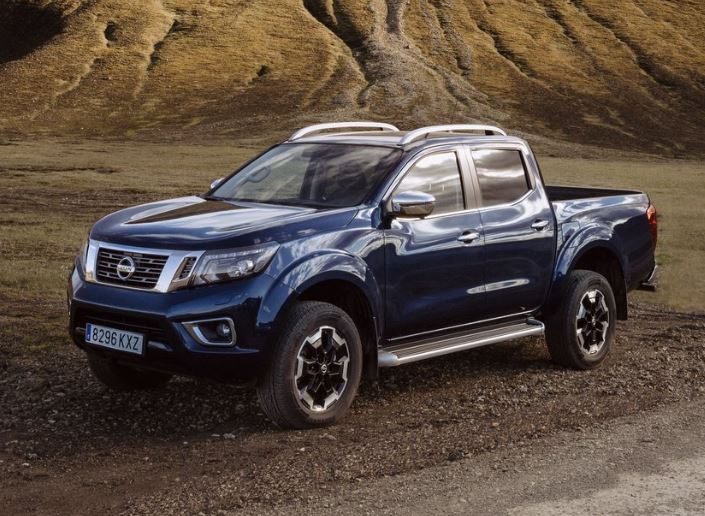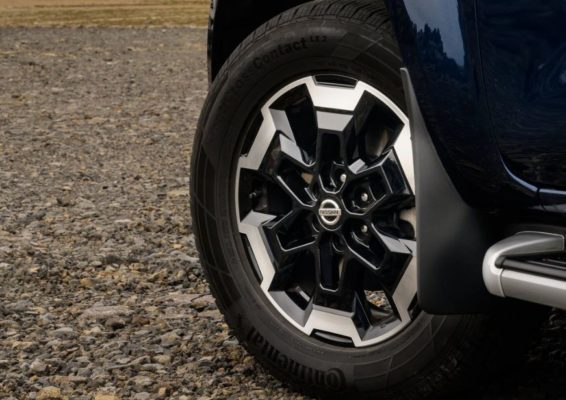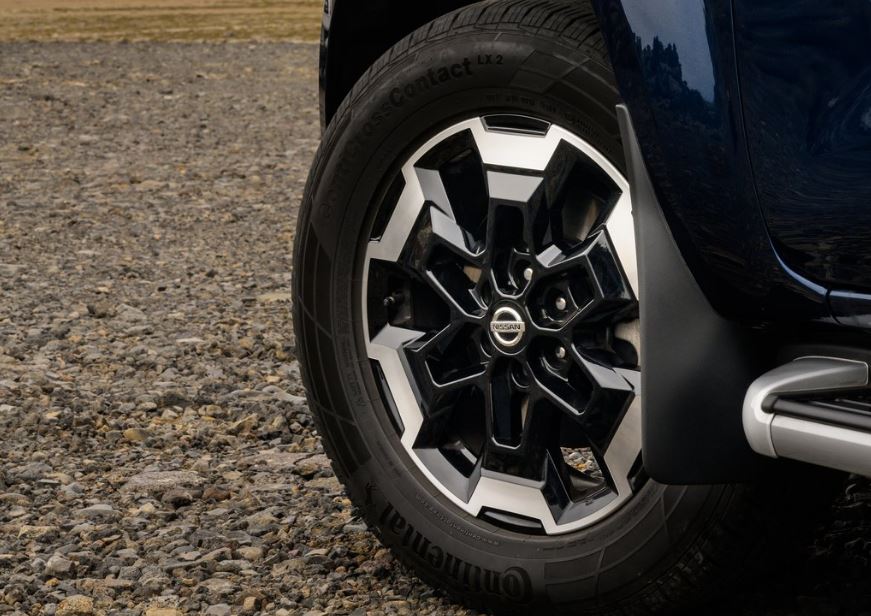 Its wonderful feature consists of a 120 volts outlet on side of its bed that provides you the power to charge up the tool wherever you need it. Lights in the rear bed help transfer load easily even at night while the bed is weather resistant and prevents rust thus giving long life to its utility. Step rails provided beneath doors let you enter and exit the vehicle easily while eighteen inches alloy wheels add more aggressiveness to its style.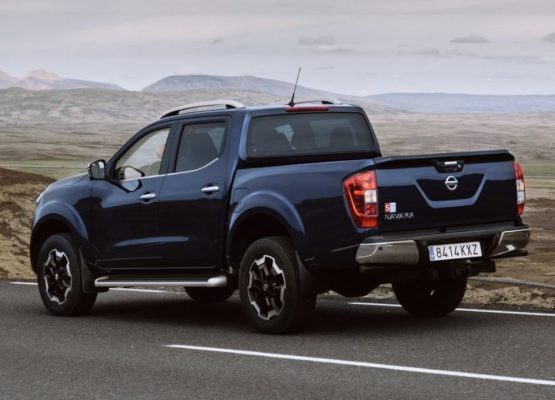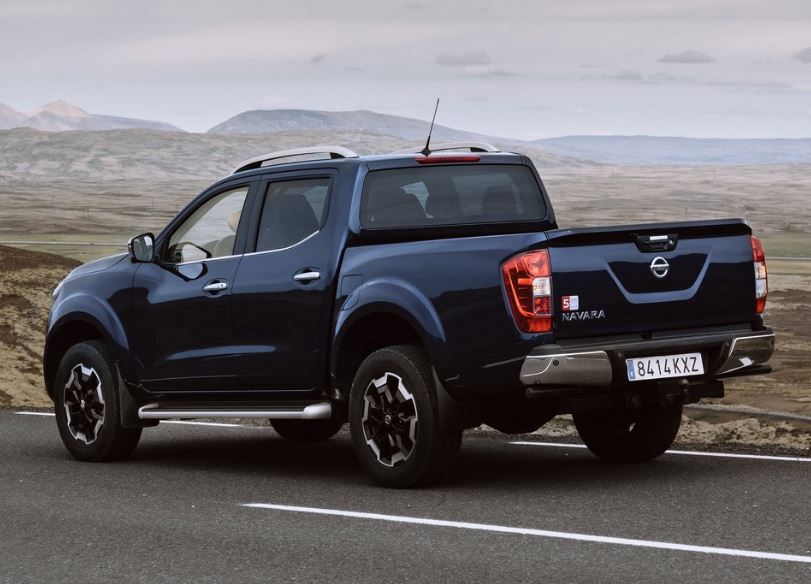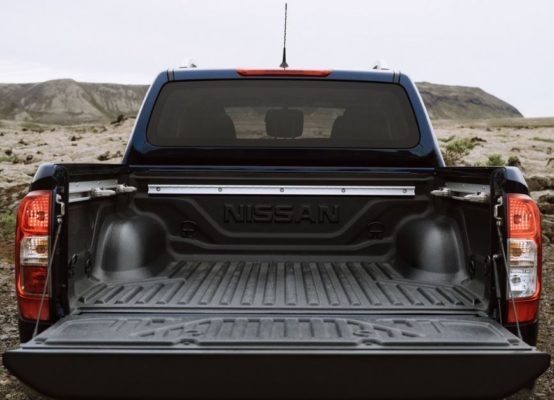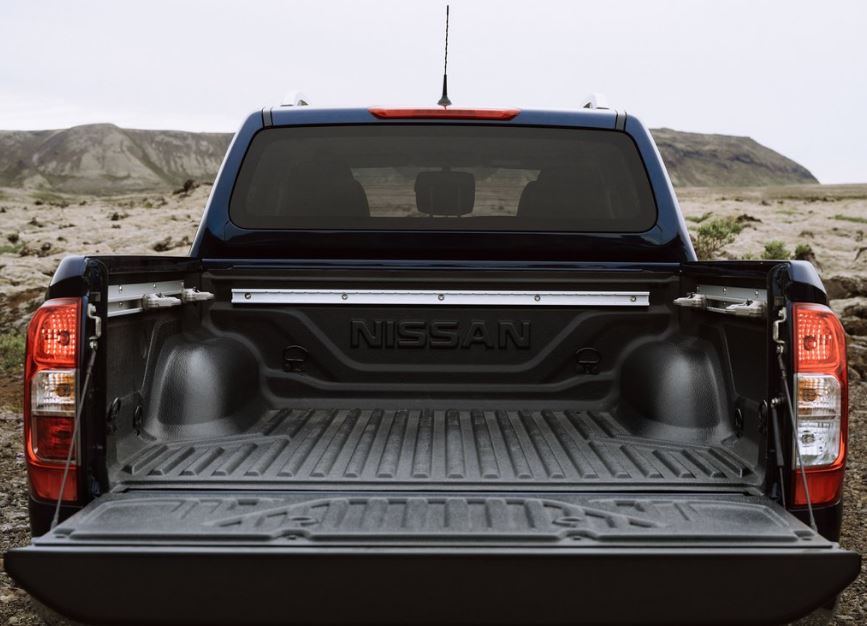 Interior Design & Features:
Inside experience of Nissan Navara is exceptionally comfortable and relaxing with high-quality dashboard exhibiting intuitive design and eight inches touch screen display is mounted on dashboard featured with Alliance in-vehicle software and compatible with Android Auto and Apple Car play interface.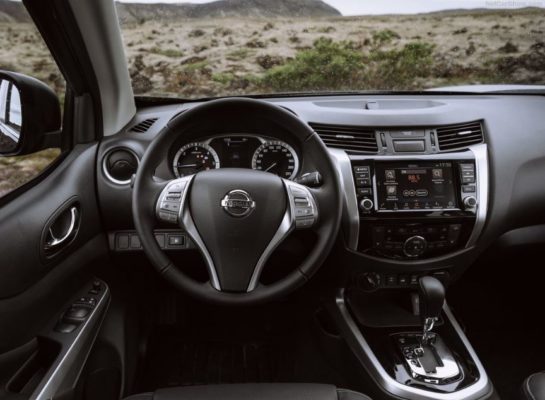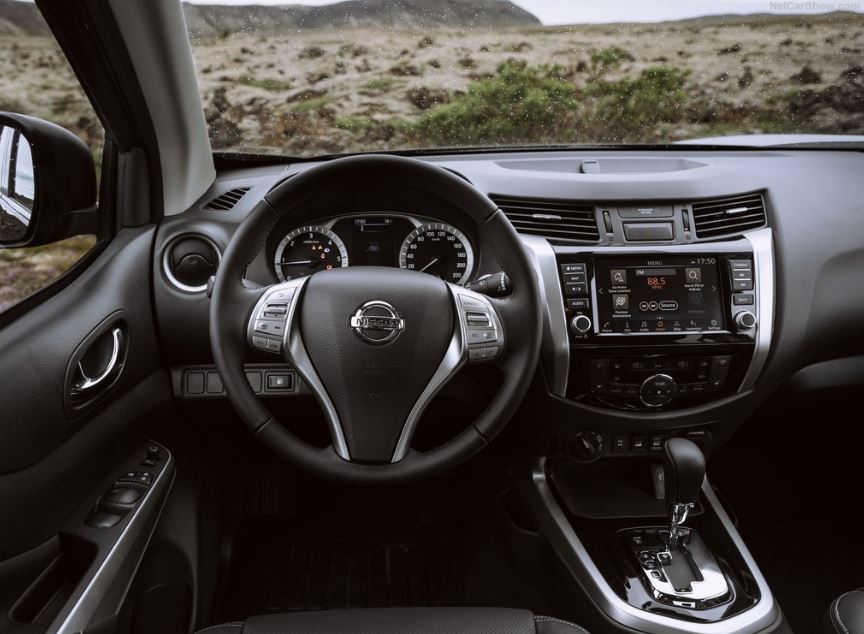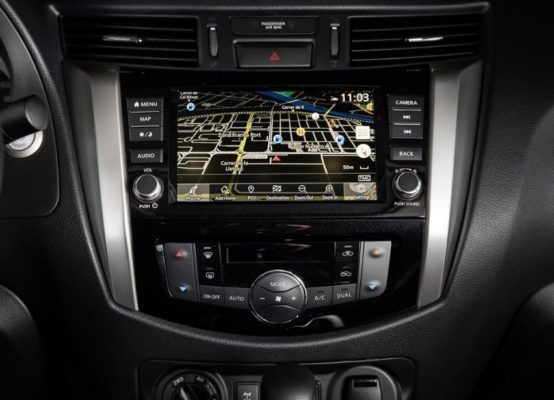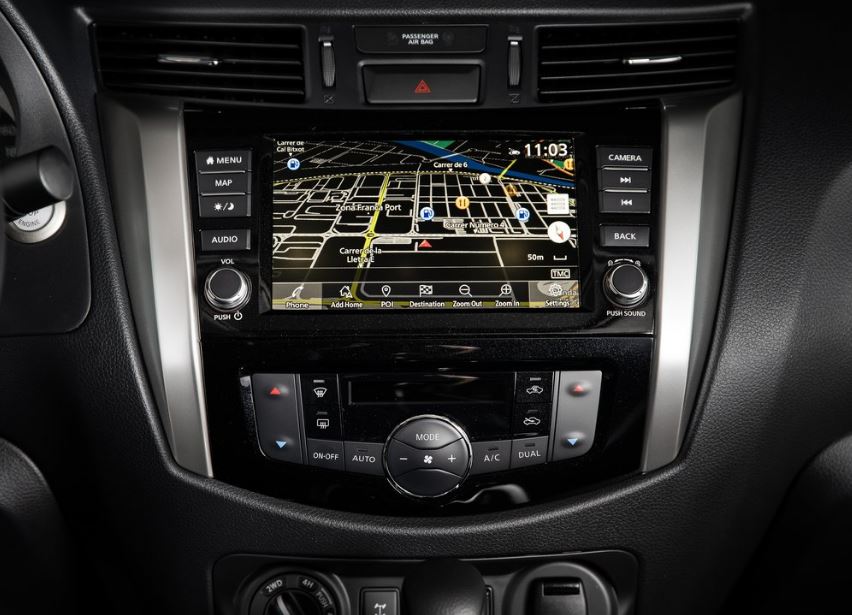 Rear air conditioning vents and a 12-volt power outlet at the rear make the journey even more comfortable while ease is further assisted by power windows, storage and cupholders,  dual-zone automatic climate control, and door bins. The driver assistance display in front gives information about the speed, temperature, and mileage in a 3d depth design. The cabin is equipped with six speakers, rear sensors, a 360 view reverse camera, rear sensors, Bluetooth connectivity, power steering with audio controls on them, and a rear defroster.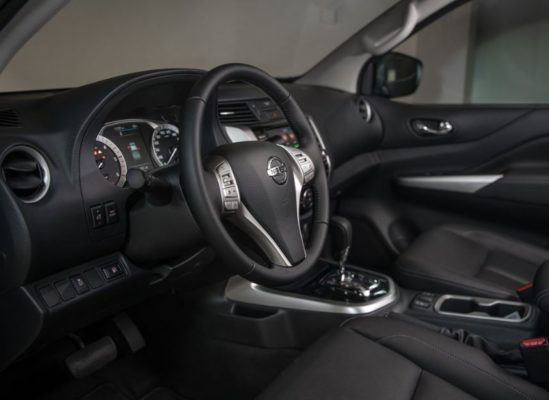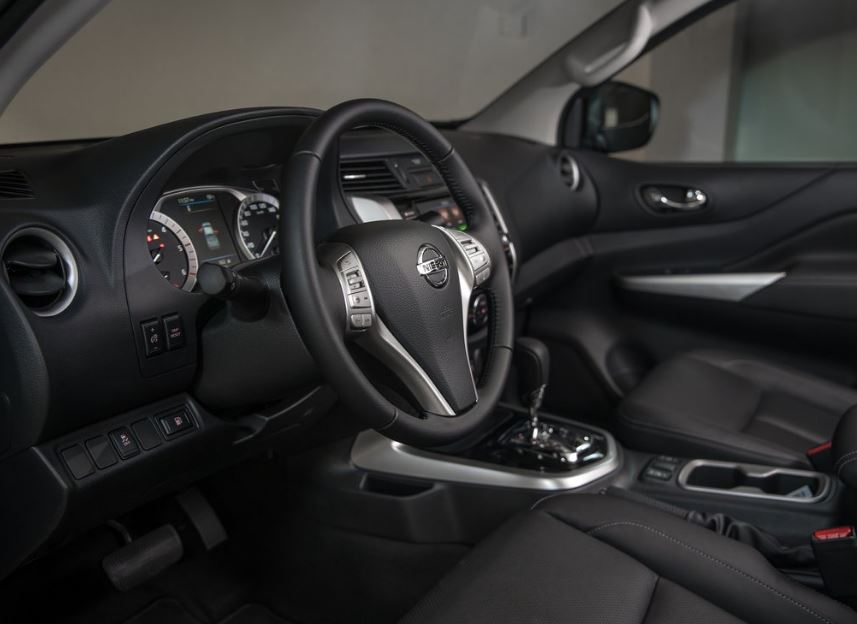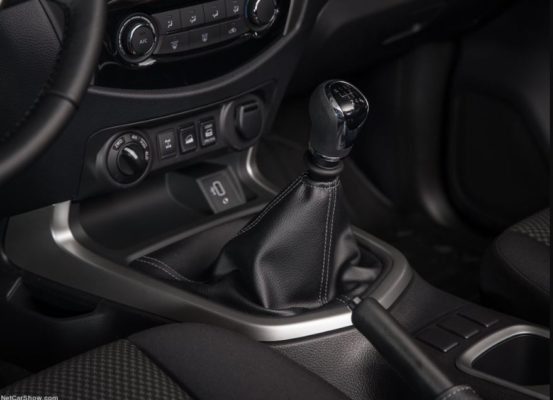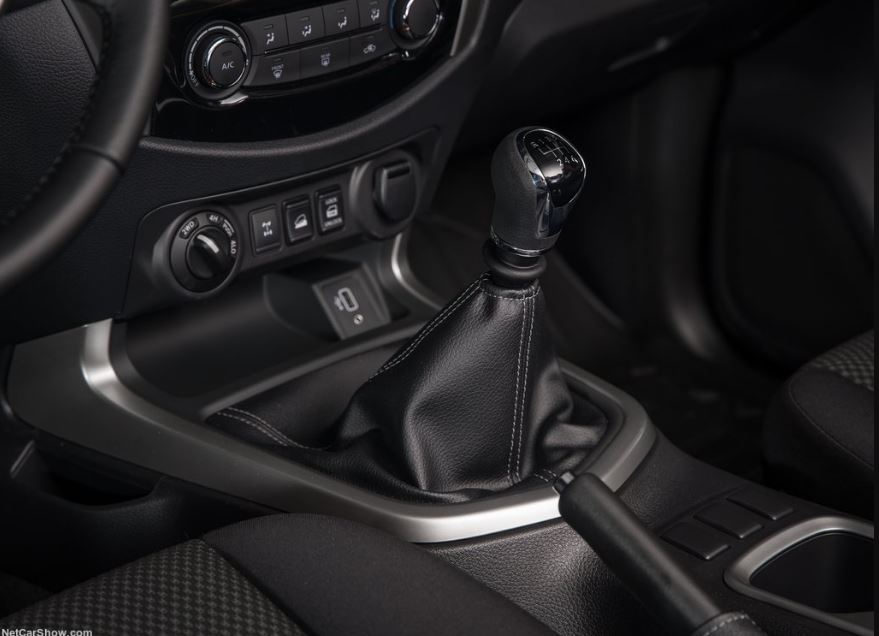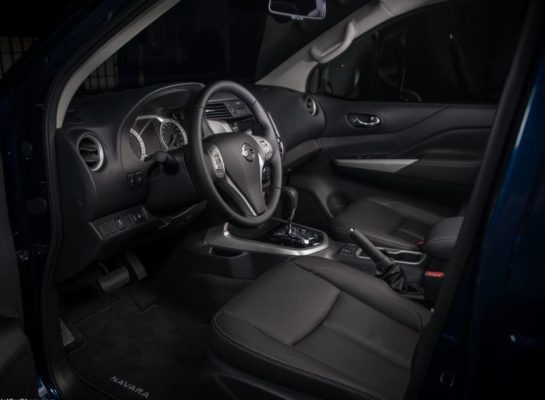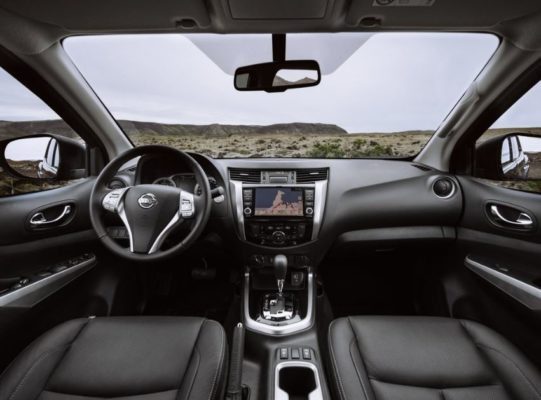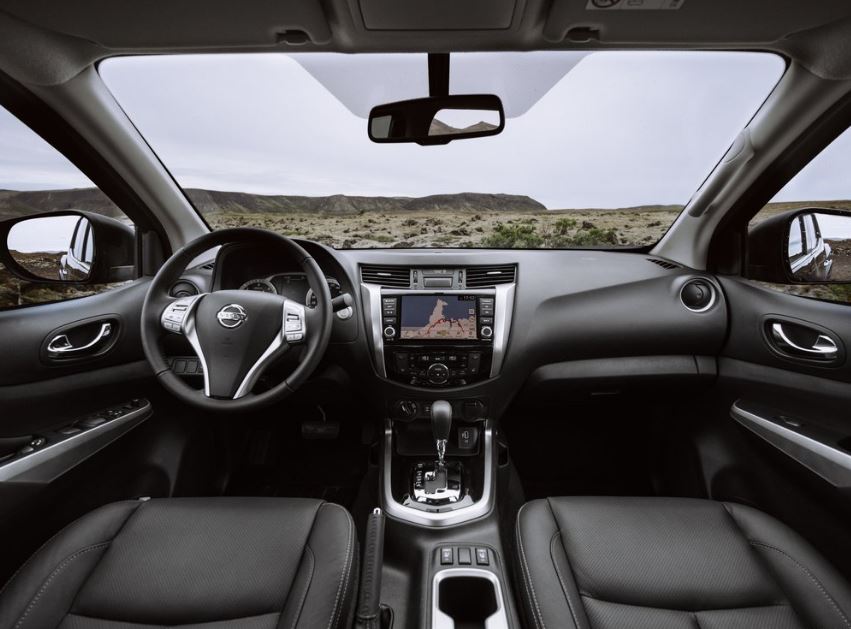 You can avail the feature of a panoramic sunroof by paying additional 1000 US Dollars while leather upholstery instead of cloth can be purchased for an additional 1500 US dollars.
Major Competitors:
Major competitors of  Nissan Navara are Isuzu D Max, Ssang Yong Musso, Toyota Hilux, Ford Ranger, Volkswagen Amarok, Mitsubishi L200, and Mercedes X class.