Suzuki Alto VX & VXR
Status: Discontinued

(2012 to onward)

Last 2012 year Price:

(750,000 PKR)

Sold in Pakistan = 2000-2012
Generation = 5th
Suzuki Alto 2012 is available under four versions (Suzuki Alto VX, Alto VXR, Alto VX CNG & Alto VXR CNG) all of them have the same engine configuration but there exist only one or two major differences on the basis of which it has been divided; VXR has Air Conditioner While Simple VX has no Air Conditioner. No major changes were done to its design or its interior it remained the same as it was first introduced. The last Model of Suzuki Alto was Introduced in 2012 after that it was discontinued.
Exterior Design & Features:
It is a simple small hatchback car that is available in Pakistan for small families as it has a seating capacity for five members. This is famous in the Pakistani community due to its fuel efficiency, affordable price, and its comfortable ride because this has a good suspension system that makes its ride quite comfortable as compared to Suzuki Mehran. The Interior of Suzuki Alto 2010 is available in three colors black, cream, and gray whereas on the exterior Suzuki has multiple color choices for their customers. Seats of the car are fabric I think this is enough in this price range, it has small good-looking headlights but fog lights are not present in this car.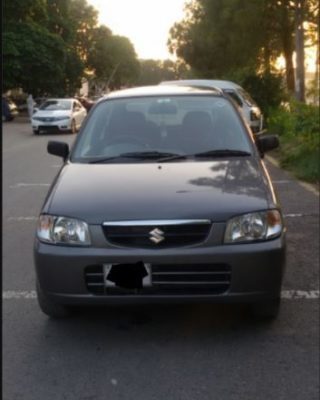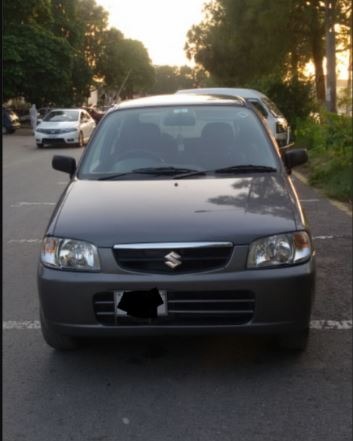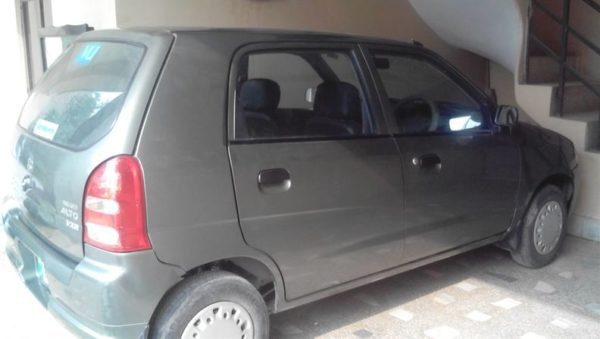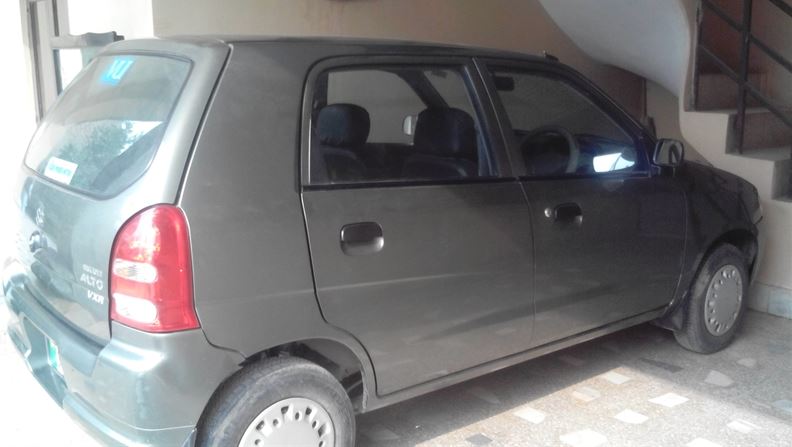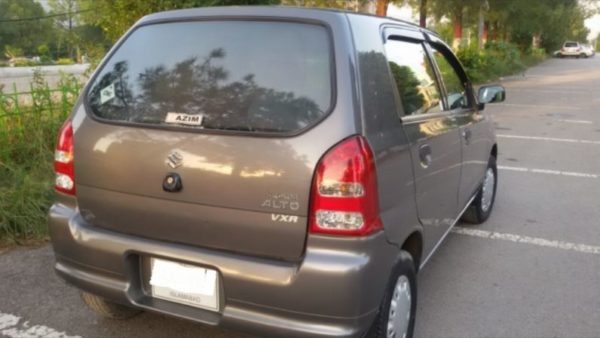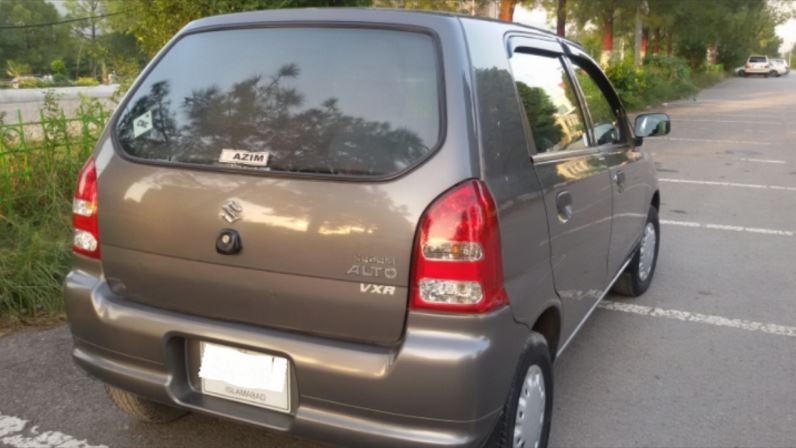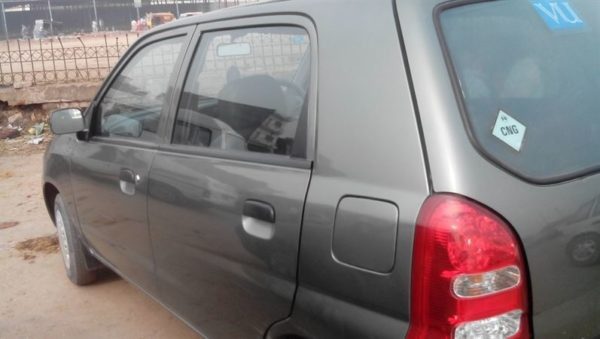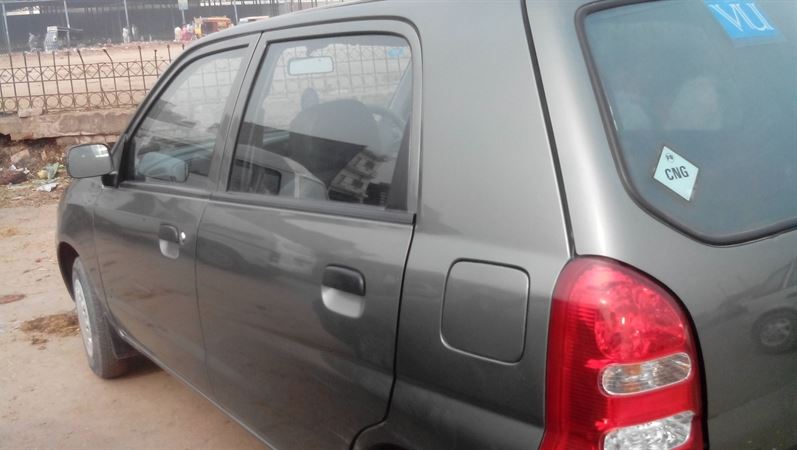 Engine & Power:
Suzuki Alto has a 970cc four inline carburetor engine that produces 54 Horsepower @ 6000 Rpm with 84nm@2700 rpm of torque. The top speed of the vehicle is 120-140 Km/H while it takes 10 seconds to accelerate from 0-60 kilometers per hour.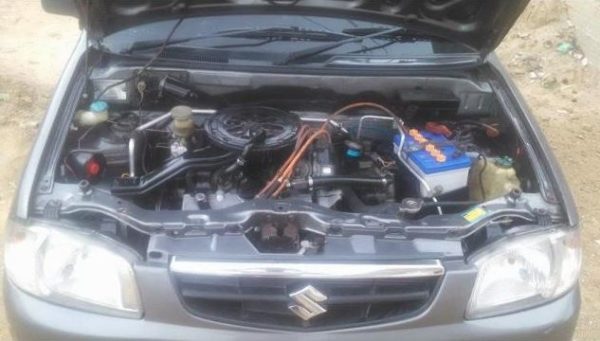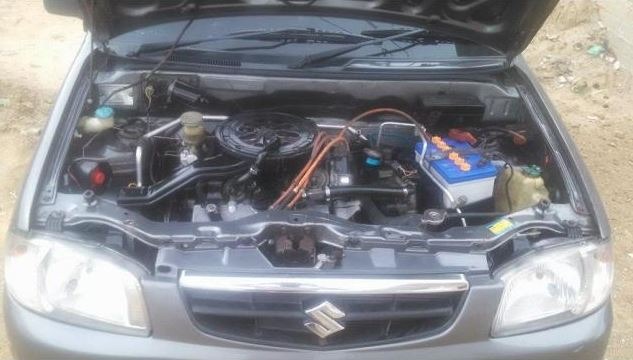 Fuel Efficiency of the vehicle is good if considered according to its carburetor engine which is about 9-10 kilometers per liter in the city and 12-14 kilometers per liter on the highway. There is 5 speeds of Manual transmission not automatic like other small cars imported from japan while power-assisted rack and pinion steering make the drive a little easier (VXR only).
Interior Comfort and Safety:
Comfort and security are mostly poor among cars released in Pakistan so do Suzuki Alto VX CNG there are no fog lamps and airbags present for safety and you just have to rely on the driver's driving. Like safety comfort is also scarce, it will not be wrong to say that it is made to carry you from one place to another only, for Long journeys it is so much difficult to travel because it has very less head and legroom. The only few things that are worthy to discuss here are there are present cup holders and heater and air conditioner that provide you heat in winters but cool air in summers. Ride Quality is good because of its good suspensions if compared with other vehicles of the same budget.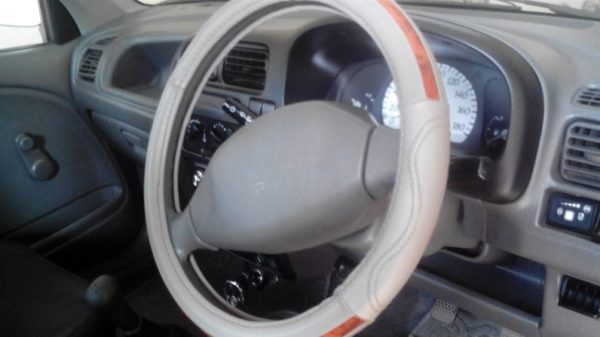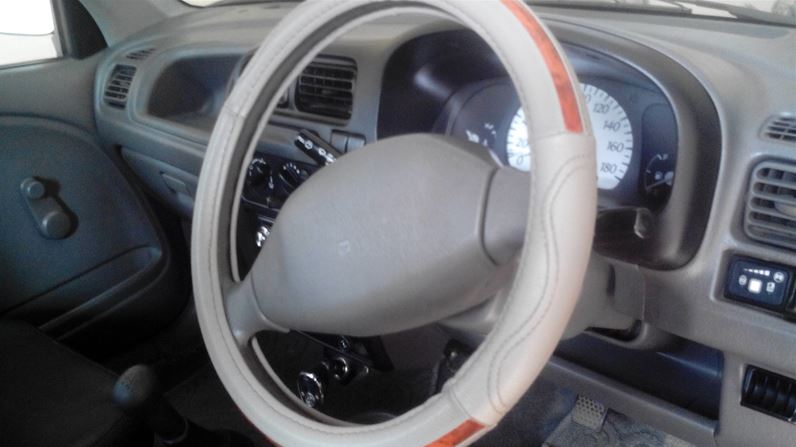 Major Competitors: