2023 Suzuki Ravi 
Sold in Pakistan = 1989-Present
1st Generation
2023 Suzuki Ravi Price in Pakistan
Price Effective from 06-April-2023
Suzuki Ravi 

1,856,000/-

PKR

Suzuki Ravi w/o Deck

1,781,000/-

PKR
Suzuki Ravi Euro II is a 797 cc Micro or Mini Van produced by Suzuki company found in Pakistan. Mostly Used to Carry Baggage within and out of the city. It is quite powerful to transfer things from one place to another place. Mostly used by families of less income to earn money doing some work using Ravi as a part-time. some work using Ravi as a part-time. If we see the design of this car it is quite good looking and has a seating capacity of 2 members only having no air conditioner no seat belts and no other features included It can be said that it is cut down version of Bolan because the front of this car has so much similarity with Bolan.
Suzuki Ravi Detailed Overview & Review:
Suzuki Cars seldom change generations and remain in the same generation, not for years but decades, especially for the Pakistani Market. One of the well-known examples is the vehicle currently under discussion Suzuki Ravi which is still in its 1st generation for the last 30 years while the international version/generation of this Ravi Vehicle found in Pakistan has reached its 12th generation that is totally different from the Ravi even it doesn't feel the upgraded version of Suzuki Ravi


Read about 12th Generation Suzuki Carry Launched internationally.
Exterior Design & Features:
Suzuki carry could be called the cut-down version of Suzuki Carry Dabba or Suzuki Bolan which is also in its same 1st generation from the last 30 years even with the worst build quality of its all-life spam. As it is a cut-down version of Bolan that is why the exterior of the commercial vehicle is much similar to the same black Grille, Square headlamps, Black Side Mirrors, Black door handles, Black Bumper, and so-called foglamps/indicators. The major difference between Bolan and Ravi is the number of seats and the purpose of the vehicle; Suzuki Ravi is a loader vehicle that is used for commercial purposes for carting luggage, equipment, and other things from market to market or home to home Bolan accommodates the persons and used for Middle-class families in Pakistan to travel Moreover Bolan is also used for commercial purposes like pick and drop. Suzuki Ravi is of the same length as Bolan with an overall length of 3195 mm from which 1/3 consists of a cabin with 2 seats and the remaining area is cargo/luggage with no features like lights, string, etc but just a simple flatbed.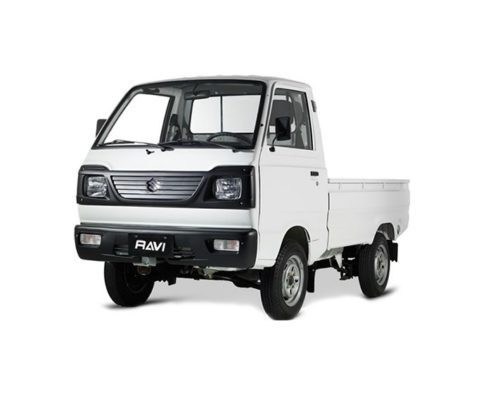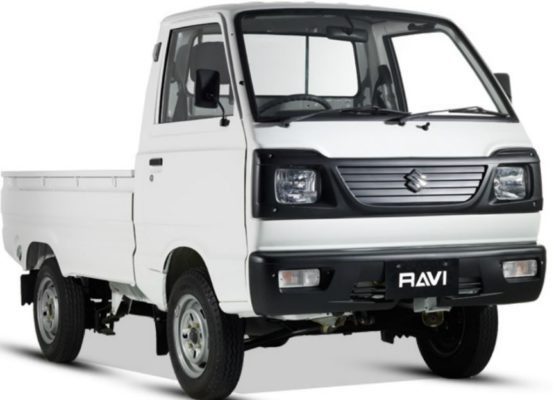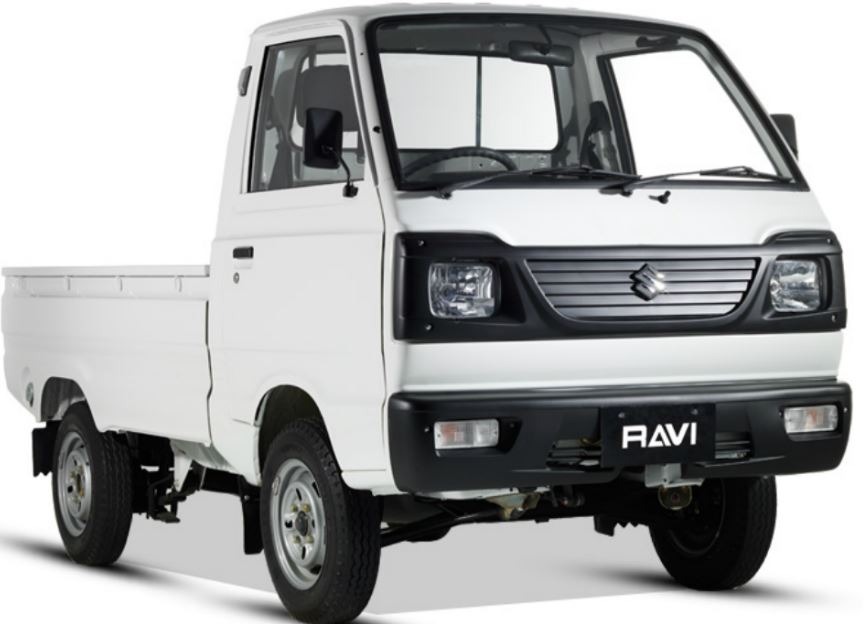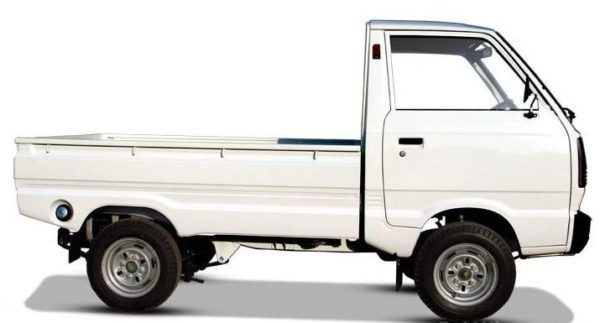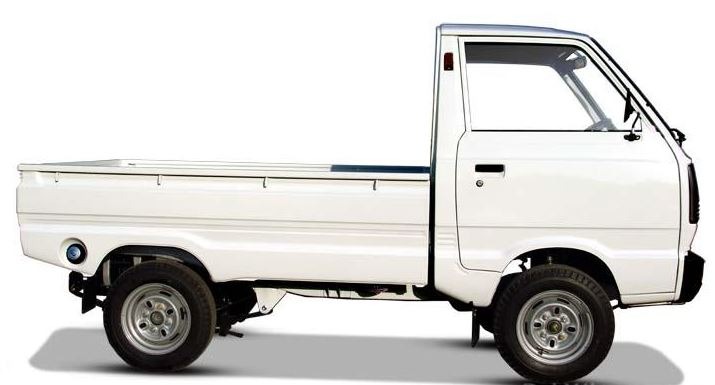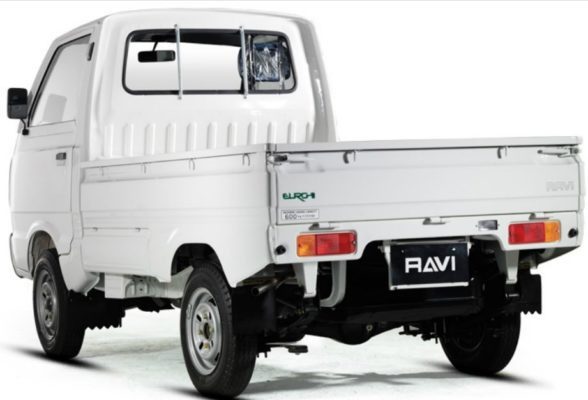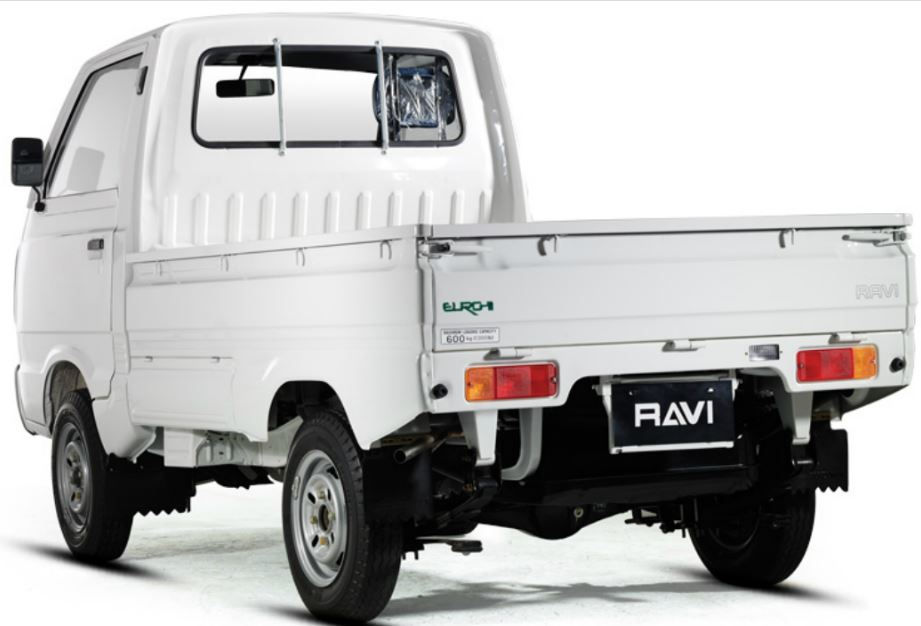 Interior Design & Features:
No change to the interior as well in all these years; same old low build quality interior with all Manual functions including Manual Steering wheel and Manual Transmission, Manual Windows, No cup holders, Nor Armrest but recently seats belts and Audio Device Tape/Radio has been added as a standard feature in all these years. No airbags or other safety features are present in the Ravi and Build quality is also worsen than ever before with the same old body framework.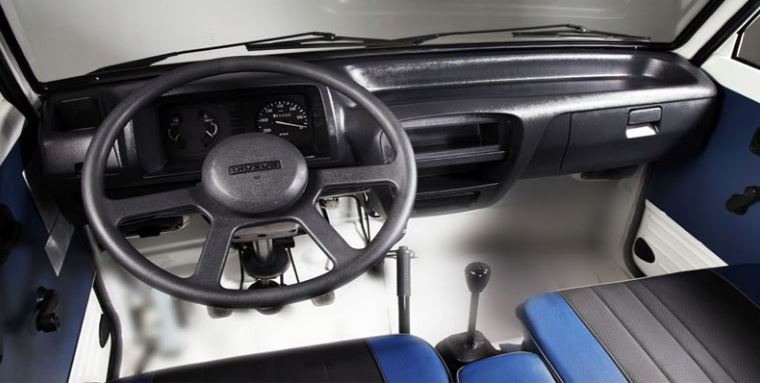 Engine and Power:
In 2012 Suzuki Ravi is upgraded with a 796cc OHC 3-cylinder Euro 2 Engine paired with 4-speed manual transmission. It generates 37 horsepower @5000 Rpm with 67nm@3000 Rpm of torque while after upgrading to a Euro-II EFI engine fuel economy has been increased to 12-14 KM/L combined.
Pros & Cons:
Pros:
Spacious Trim
Can Bear Sever Beatings
Affordable Maintenance
Relatively Cheap Compared to Other Mini Pickup Trucks in its Category
Spare Parts are Highly Available
Good Loading Capacity
Cons:
No safety
Low Quality
Poor Handling
Nor Basic features
Manual Controls.
High Price Compared to Other Chinese Models
same Shape for Decades
Verdict:
In Pakistan, the price of Ravi is high as compared to the quality and the Reason for this much price is the absence of any Major competitor in the Market Recently due to the arrival of new Player like FAW sales has declined a lot and people prefer FAW Carrier instead of RAVI.
Major Competitors: