2020-2021 Changan M9 Pickup Truck (1st Generation)
Current Price 2021:
Changan M9 Power Carry= 1,179,000 PKR
Auto policy 2016-21 has helped a lot of new automakers to emerge into the Pakistani market where new competitors were highly required. Same was with the category of small pickup trucks those have a high demand for cargo as most small business owners require their own conveyance to save budgets and to ship items from one place to another. Conventionally there was only one name Suzuki Ravi that was found affordable in Pakistan market because it wasn't having any competitors but thanks to new competitors the old, expensive and low-quality Suzuki Ravi now merely seen on Pakistani roads.
By taking the advantage of new Policy Chinese Partner Changan also introduced two of their pickup trucks M8 and M9 in high demand pickups category. M9 is the big brother of M8 has greater exterior dimensions as well as towing capacity.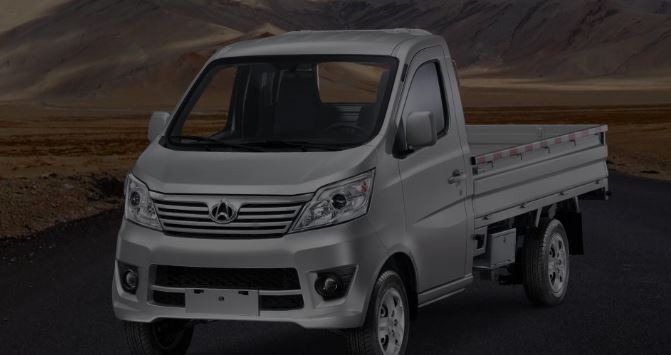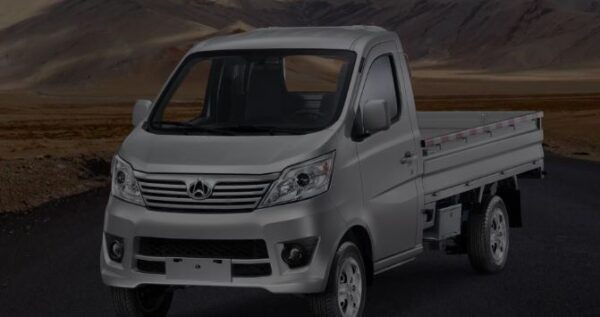 Engine, Power & Transmission of M9 Pickup truck:
The M9 pickup truck is equipped with 1000 cc four inline cylinder Euro-IV engine that produces 68 Hp@6000 Rpm with Torque of 92 nm@4800 Rpm. The engine is paired with 5 speed Manual Transmission that helps out to deliver amazing performance and achieve optimum speed for cargo carriage. Top Speed of M9 Pickup is 120km/h while it can tow up to 1000 kg of weight that is about 200 Kg more than its smaller brother M8.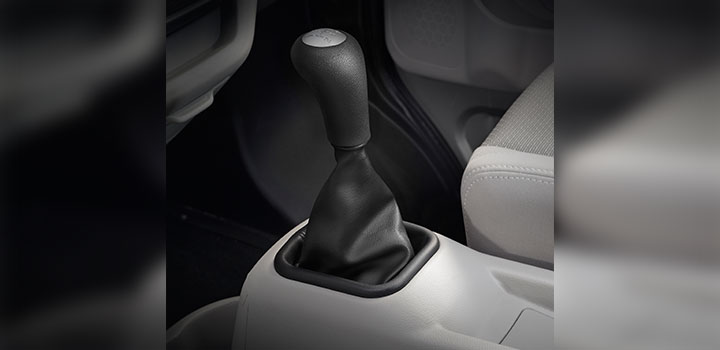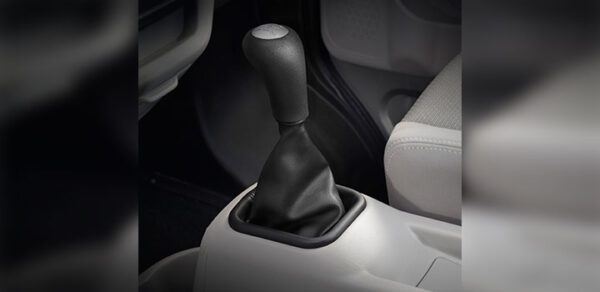 Exterior Design and features:
In Comparison to its biggest competitors Faw Carrier; both the pickup trucks look much similar in Design language but M9 is lengthier with 4560 mm length and wider with 1645 mm of width. On the front, it has chrome grille that provides executive appeal while the front projection headlamps are 5 levels adjustable and provide vision under all conditions. 14-inch wheels are standard and provide best comfort and support to heavy loading demands and to make the exterior more attractive body colour door handlers and Mirrors are also standard.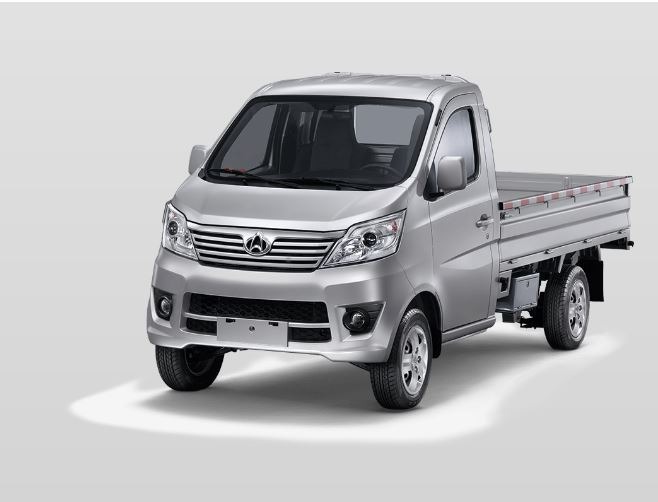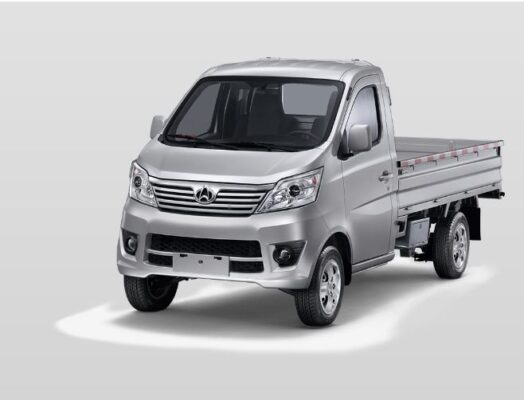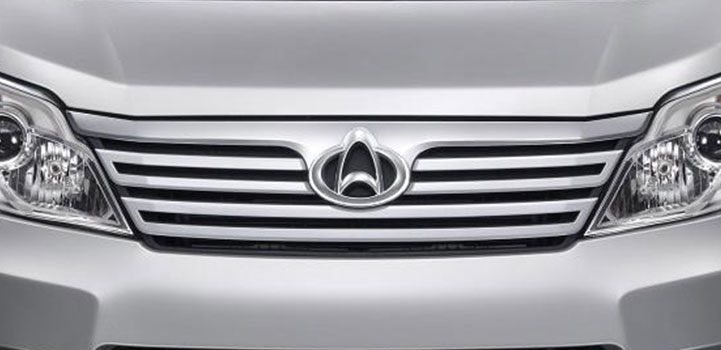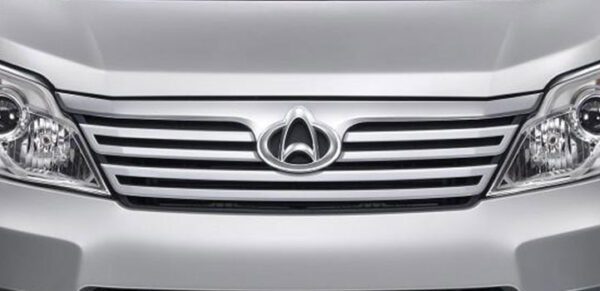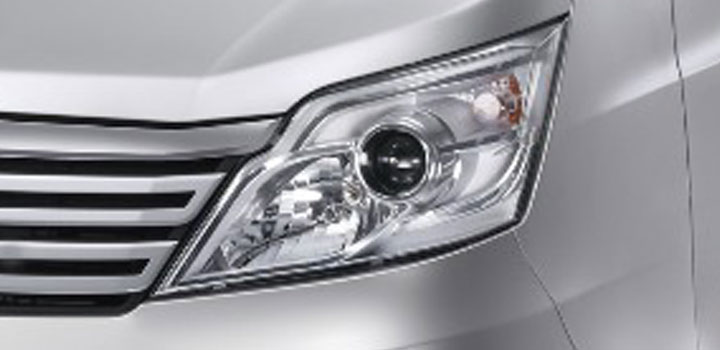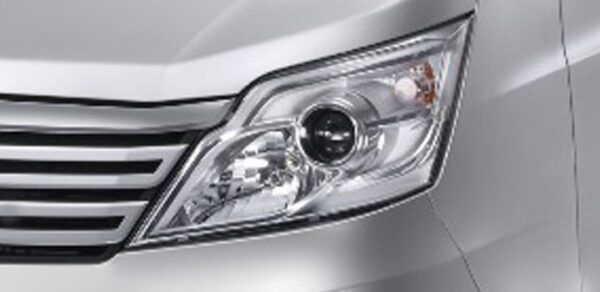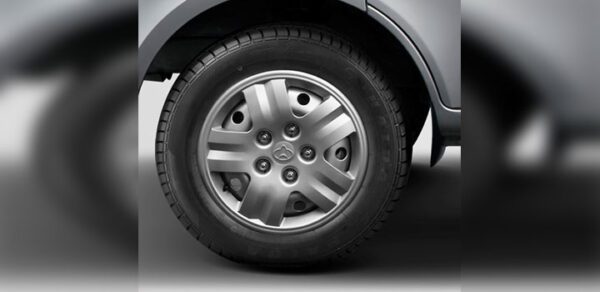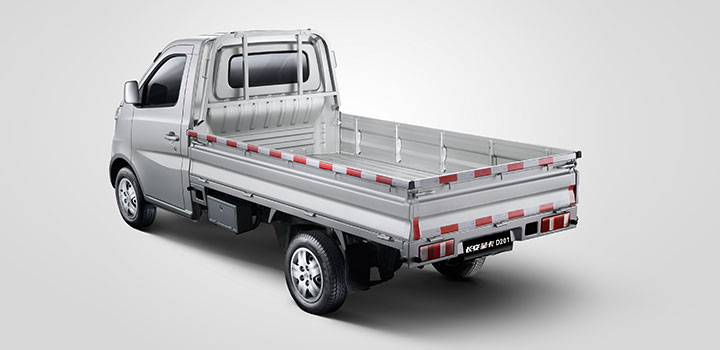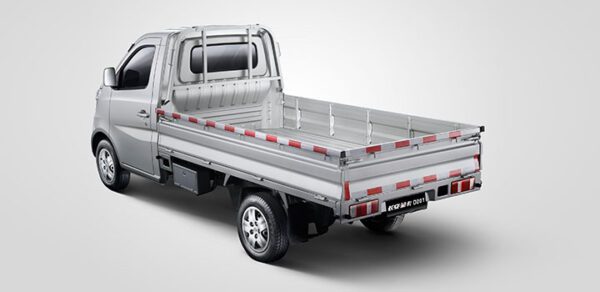 Deck and Towing Capacity:
As the main purpose of the truck is to carry luggage so other than discussing its Design it is also important to discuss its main cargo area. The M9 Pickup truck has 9×5 feet large deck which offers maximum loading capacity for all your transport needs, with 1000 kg towing capacity gives more value in fewer prices. Large Deck of M9 has 3 sides opening that gives versatility and makes it easier to load cargo from any side and with Cargo Crash cage handler its provides structural support to the cabin and also protects the passengers against impact of cargo.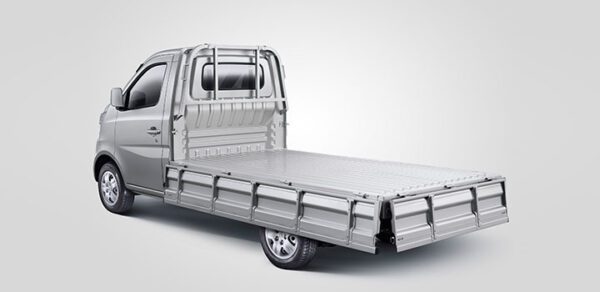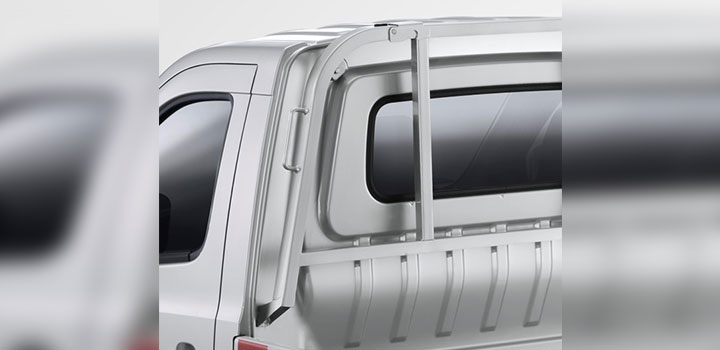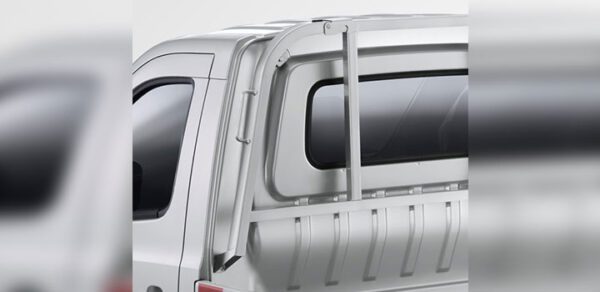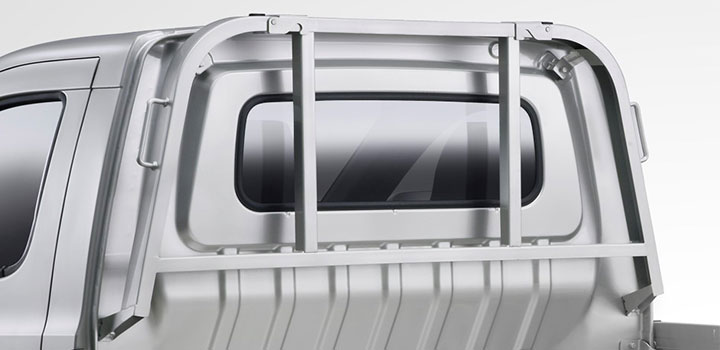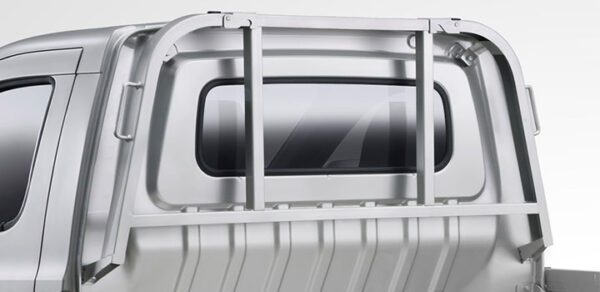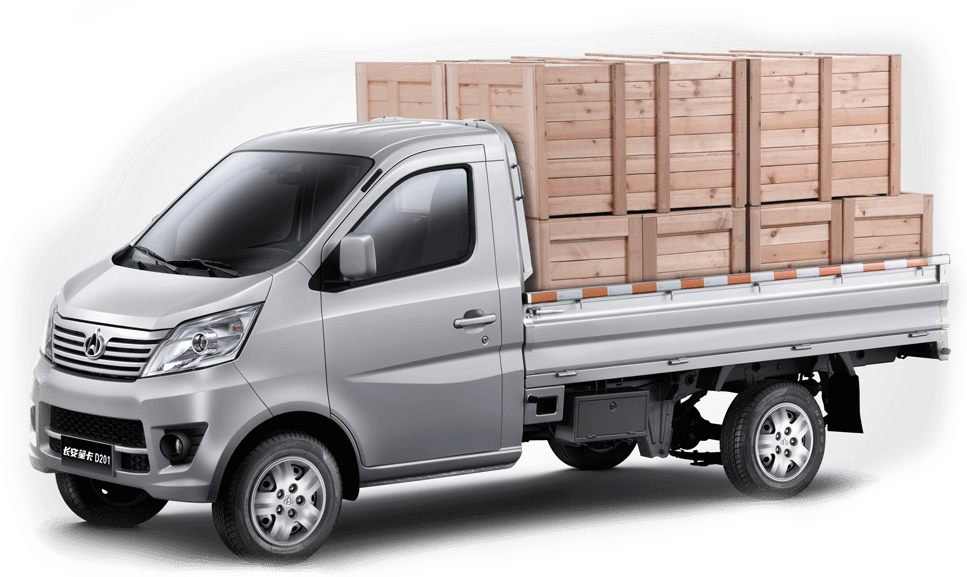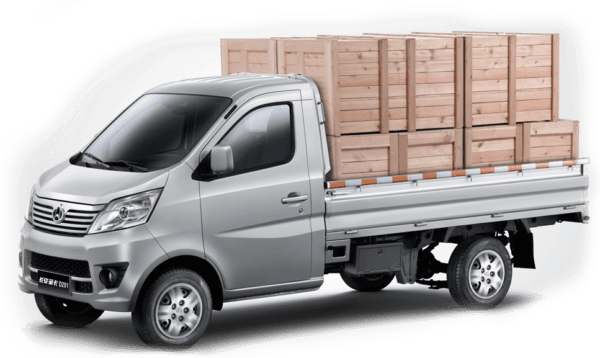 Interior Design and features:
If it is said M9 is an affordable and great value to Money pickup truck then it will not be wrong, Interior of the pickup truck is simple yet comfortable as in this price tag it could not be loaded with a lot of features but it has all the basic features that make long journeys more comfortable and entertaining. Interior is beautifully crafted in Grey that embellishes a soothing cabin aura. It has an air conditioner with stylish lunar air vents which gives a comfortable journey on a hot day. Spacious and comfortable seats are specifically designed to offer more legroom in its category. Monochromatic meter cluster, comfortably located gear shift lever and ergonomically positioned steering wheel gives the same feeling as a sedan and is a partner of long journey FM Radio with build-in Aux and Ergonomically Located Climate control Knobs let you enjoy your journeys with utmost comfort.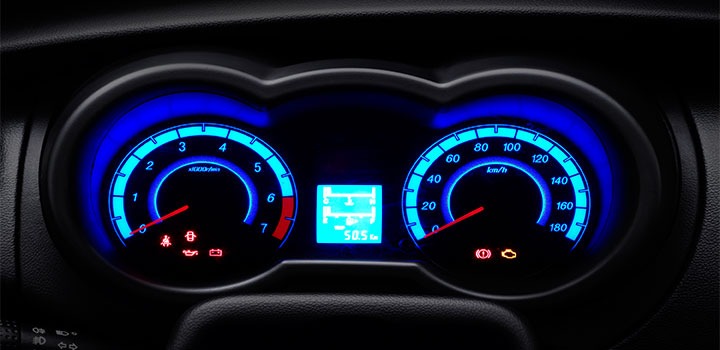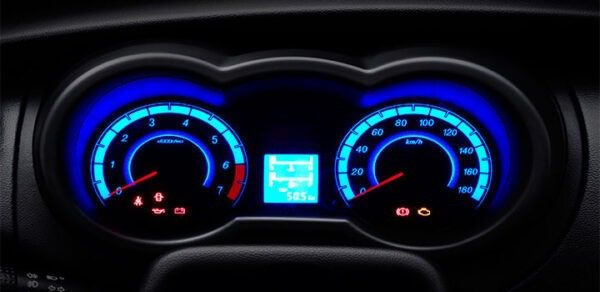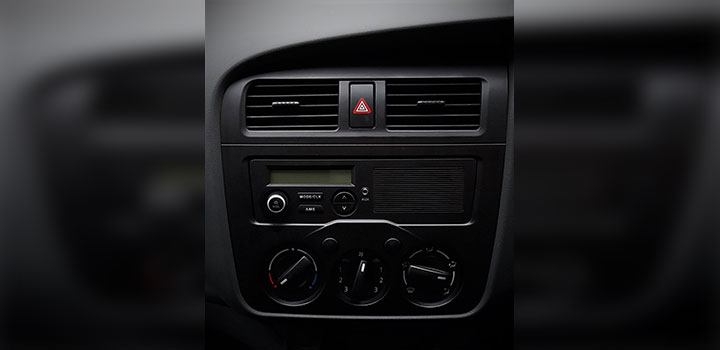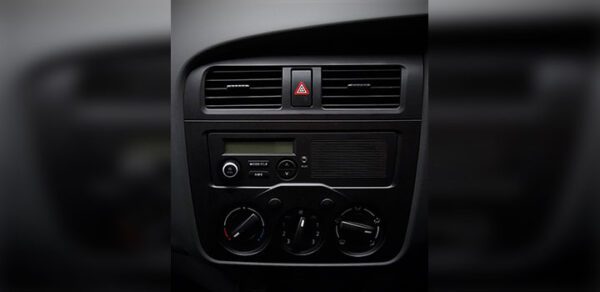 Safety:
For the safety purpose, there has given 3 points seat belts for all passengers and specifically engineered body structure with Crumple zones also help to reduce injuries in severe accidents. Airbags are not present those even not found in cars priced 2 million PKR.
Major Competitors:
Suzuki Ravi, Faw Carrier, Mushtaq KY10, Changan M8, Nissan Jack X200, Kia Frontier, Suzuki Mega Carry
Pricing:
1000cc pickup Changan M9 has 11,79,000 PKR EX factory price in Pakistan.