Toyota Pixis Epoch X 2018
 Japan has always dominated the automotive market when it comes to fuel-efficient and cheap cars. Early from the 90's when the world was hit by oil crisis till now Japanese automotive manufacturers have been manufacturing the vehicles which may seem small in size but are in high demand and import from every part of the globe. Same is the case with 660cc category of small Japanese vehicles those being manufactured and sold in millions every year. In fact these vehicles are not only common in Asian markets but as well as in Europe and USA among the people who prefer pocket-friendly small cars. Now when it comes to these cars, then the word small and cheap specifically is not to be associated with lack in features and quality. In fact these cars come with latest features and technologies in a price which no other manufacturers can beat including the USA, European and German manufacturers, Hence more features less money is what defines Japanese small cars.
Toyota earned the crown of the world's largest car manufacturer that is known to produce sedans, SUV and trucks, however occasionally it has also been involved in making of a decent 660 cc category vehicles. Toyota launched Pixis Epoch in 2018 under 660 cc hatchback category; Toyota Pixis is manufactured by Daihatsu division of Toyota however sold under the badge of Toyota therefore the car is same/ look-alike as Daihatsu Mira while having the difference of Toyota Monogram. The Pixis Epoch is undoubtedly one of most selling car in this category as it deserves to be when it comes to the list it offers.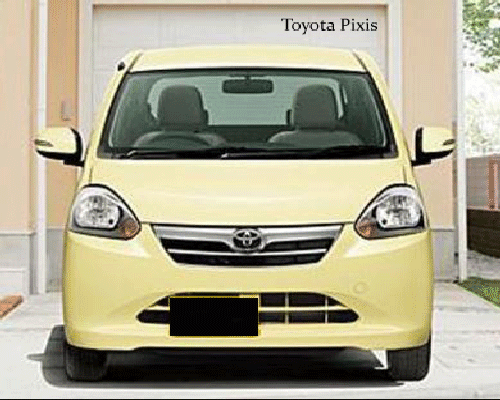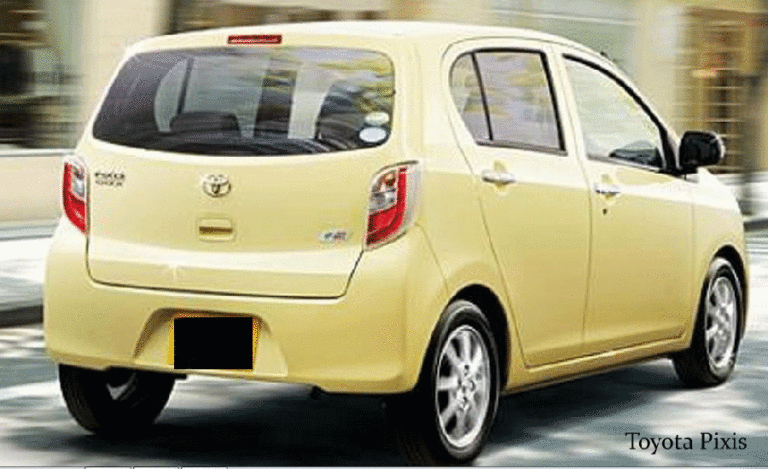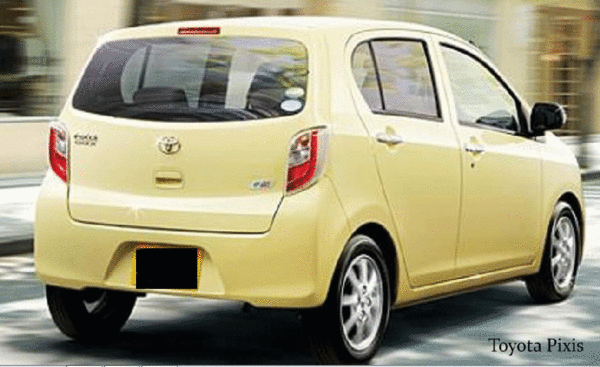 Fuel Efficiency:
The primary concern of consumer when buying a small hatchback is fuel efficiency of the vehicle; with gas prices increasing everyday people tend to keep a small car for domestic daily routine purposes therefore the fuel efficiency is biggest factor in a car on which customers sets their eyes while looking for a suitable vehicle at the same time. Henceforth Toyota Pixis Epoch 2018 comes with mileage of 32.2km/l that makes it a very fuel efficient pocket friendly mini vehicle. The fuel system is based on EFI technology (Electronic Fuel Injection).
 Engine:
Comes with a 660cc (658cc) engine with an in-line configuration of 3 cylinders, this engine enables it to make about 49hp @5800 rpm with 57 Nm of Torque @ 5200 rpm. This surely limits the speed to of vehicle which is 170-180 km/h but the top speed is not an important factor since these cars are used by people for domestic purposes and small drives because of greater fuel efficiency. Anyhow the engine has enough power to run smoothly with AC and other technological features.
Measurement Figures:
Pixis Epoch has 5 doors and 30L fuel tank capacity, weight and ground clearance are the important factor for such cars and the overall weight of car is around 730kg which is good while it has ground clearance of 160 mm. The height length and width is 1490 mm, 3395 and 1475 mm respectively with a wheel base of 2455 mm.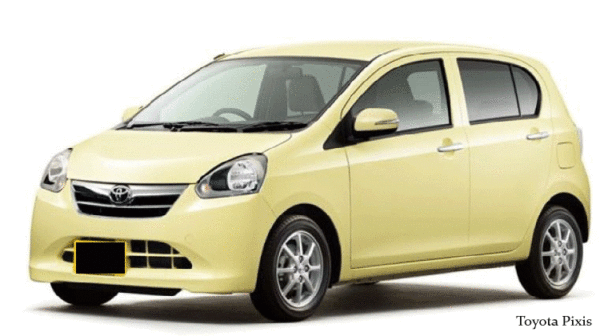 Transmission:
Toyota Pixis Epoch 2018 comes with the automatic CVT transmission. The CVT stands for Continuously Variable Transmission which enables the car to change gears shiftless thus ensuring smooth shifting and providing the car a better acceleration.
Braking and Suspension:
The front wheels are packed with disc brakes whereas rear wheels with drum brakes providing good road grip to the vehicle whereas McPherson suspension is placed in the vehicle.
Tyres and Steering Wheel:
155/65/R14 is the standard tire size with 14 inches alloy wheels; Pixis Epoch is fitted with Electronic Power Steering having Rack& Pinion Electronic Motor. This provides the vehicle a small turning radius of 4.4mm giving excellent maneuverability, making it suitable to park in busy areas and packed parking lots.
Packages being offered:
The Toyota Pixis Epoch 2018 comes with a lot of features differing from car to car which is common in 660 cc category vehicles manufactured by Japanese Manufacturers. Therefore some options differ in production batches. However following are the two packages in generally comes in.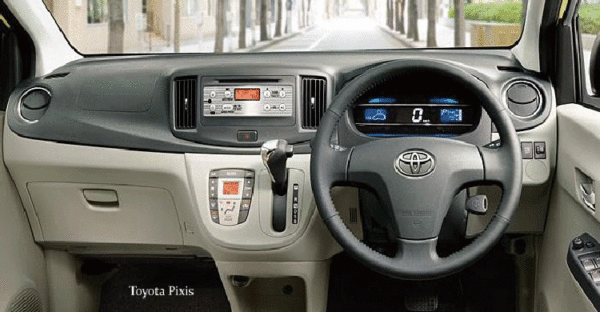 L Package:
The L package like other Japanese vehicles is the simple package for Pixis, It comes with simple seating instead of leather interior, no multimedia unit, leather steering wheel and some other on the list.
X Sa Package:
This package is top of the line with all features in Pixis; Leather interior and seats, leather steering wheel, multimedia unit, climate control, eco mode and eco-idle technology. The seating is as Sofa seats. Window glass are tinted with viper at the back windows. The multimedia screen allows you to view backward while reversing with help of rear view camera. In addition it has traction control for better drive, HID projection lights at front and a cruise-control with radar braking system. Hence all the features that come in sub-compact and luxury sedans are offered in these small vehicles at much lower cost.