2022 MG3
Sold in the UK = 2018-Present
Generation = 2nd Facelifted
2022 MG 3 Price in the UK:
Excite

Starts at:

£12,845

Exclusive Nav

Starts at:

£14,345
MG 3 was introduced by Chinese-based British Company MG Motors in 2008 and it was built on the platform of Rover Streetwise while the second generation replaced it in 2011 and became the most demanding Chinese car in British markets. Australia has released a special updated model of MG3 that is MG3 Auto which became the bestselling light hatchback in Australia that offers style, versatility, and value. It is one of the most economical and highly equipped with high-quality features letting it beat other competitors. 2nd Generation MG 3 Auto is known for its great infotainment system and sound insulation inside the cabin makes your journey easy and comfortable. It is the best city car ideal for short route journeys inside the city but if you are looking for long-distance traveling then this car may not be your preference. Another plus point in its good qualities is its seven years warranty period that increases its reliability.
Trims & Versions:
2nd Generation MG3 Auto is available in three trim levels that include MG3 Auto Core, MG3 Auto Core with NAV, and MG3 Auto Excite. Key features of MG3 Auto Core include fifteen inches alloy wheels, eight inches infotainment system, leather-covered seats and steering wheel, a rearview camera, and a four-speakers sound system. MG3 Auto Core with NAV includes all the above features also with satellite navigation. MG3 Auto Excite is updated with a rear spoiler, six speakers' sound system; sixteen inches alloy wheels, and body-colored door mirrors. Engine specs are the same for all the trims but they differ in various features that individualize them from others.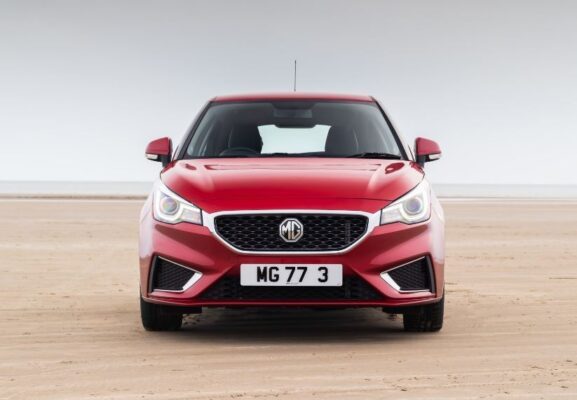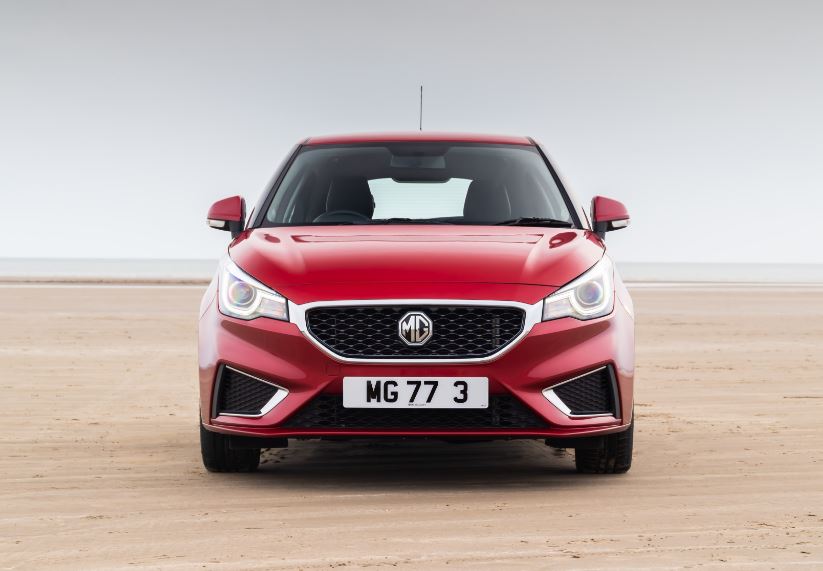 Engine and Power:
2nd Generation MG3 Auto in 2021 is charged by 1.5 liters inline-four cylinders 1498 cc sixteen valve petrol engine producing maximum power of 83 kW @ 6200 rpm and torque of 150 Nm @ 4500 rpm. The engine is naturally aspirated with electronically multipoint direct injection which gives the power to drive front wheels powerfully. It offers you a four-speed automatic transmission with smooth throttle changes giving you a softer ride. It will give you average driving performance when you drive it normally but if you want the best results from it keeping up with the traffic management then you will have to keep your foot flat to the accelerator but this can make use of the engine aggressively that consumes more fuel economy. Driving it on highways at high speed lacks torque annoying the driers especially when overtaking.
Performance & Drive:
2nd Generation MG 3 Auto delivers you a nice driving experience by kicking down gears quite firmly and frequently letting you have the desired speed but the ride can be a bit crashy when driving over path holes or bumps. If you are driving on a smooth surface with harder ride handling then the driving experience will be better but still, the body will roll around the turns. It is best suited for driving inside the city giving you more power and torque. As this is not a turbocharged engine car so it will feel languid at lower revolution and thus overtaking requires lots of effort also creating lots of vibrations and harshness. The European-inspired steering wheel is not equipped with telescopic adjustment but it gives you smooths handling of the car.
When talking about its fuel economy then it must be mentioned that it is quite average in terms of fuel consumption by consuming 6.7 liters of fuel and gives mileage of 100 kilometers with a fuel tank capacity of forty-five liters. The suspension quality of MG3 auto is also well enough with Macpherson-type axles on front and torsion beam helical spring axles on the back. The acceleration of MG3 Auto is slower as compared to its rivals and takes some extra effort to drive it efficiently while the braking system is not much appealing with not very sharp braking pedals and requires lots of stopping power to apply brakes in traffic.
Exterior design and features:
MG3 Auto was designed by SAIC Design Center among the proficiency of sixty designers and three hundred engineers. The 2nd Generation MG3 Auto has a snappy look with a longer wheelbase and emphasizes small detailing to give it an attractive appearance. The aggressive front end features sleek LED London eye-shaped headlights that are given with daytime running lights and the central honeycomb-shaped accented grill is stamped with MG logo in the center giving it an extra attraction while the rear end is simple and beautiful having a power trunk with space of 307 liters. The two-tone alloy wheels are masculine having sixteen inches dimension in Excite trim and fifteen inches dimension in Core trim. Lastly, another attraction is its apron spoilers at the front and back that look good from all angles.
Interior design and features:
On the inside, you will find a fine finishing with a little bit of redesigning equipped with leather-covered seats and a steering wheel. The driver's seat is easily adjustable providing you with comfort and practicality. Visibility from the rear is better as compared to the front compartment but the dashboard layout is not much appealing made with cheap quality plastic trims that cut down the cost price and even the handbrake is also made up of hard plastic. It features an eight inches touch screen display compatible with the smartphone interface and its graphics are also clear and crisp.
 This hatchback gives accommodation to four adults but ensures their comfort even on long-distance routes. Boot space is just average but rear seats can be folded to increase the space for carrying more luggage. It also features six speakers sound system in Excite trim as well as six speakers sound system in Core trim, both are given with USB ports and Bluetooth connectivity.
Safety features:
MG3 Auto has not been rated yet by ANCAP safety ratings but is loaded with a lot of up-to-date safety features. Some important safety features include six airbags, emergency braking assistance, electronic stability program, active cornering brake control system, hill launch assistance, ABS with electronic brakes, automatic door unlocking in case of accidents, ultra-high tensile steel body, and seat belt warning alarm.
Major competitors:
Verdict & Conclusion:
MG3 Auto is the best choice for those customers who are looking for a reliable, small car that fulfills its purpose diligently and is inexpensive to buy equipped with a spacious interior and impressive handling while its poor ride quality, unrefined engine, and cheap quality interior trim pieces might make them think a bit longer before buying this hatchback but all these negative points are balanced by its cheap budget-friendly price.