2020-2021 Suzuki Wagon R (4th Generation)
Suzuki Wagon R Current Price in Pakistan 2021:
Suzuki Wagon R VXR =

1,530,000/- PKR

Suzuki Wagon R VXL =

1,610,000/- PKR

Suzuki Wagon R AGS =

1,760,000/- PKR
It's not wrong to say that Suzuki's Wagon R has always been the public's favorite hit code in automobile markets either it's Japan where it was debuted in 2003 or India where the second generation came up in 2010 or Pakistan which launch it in 2014. 2020 seems to bring some upgradations and new changes in our all-time favorite Wagon R in which it is expected that Pak Suzuki is going to introduce the AGS variant offering automatic transmission to the customers while Maruti Suzuki is launching a new premium variant of Wagon R which has already been spied on roads of India whose exterior design is somehow a little redesigned and CNG version is now introduced in India which shows contribution in BS6 era officially announced at the Auto Expo held at the beginning of 2020. It must be mentioned here that Pak Suzuki is still selling the 4th generation of Wagon R being locally assembled in the country while Maruti Suzuki has been manufacturing its 6th generation since 2017.
Trim Levels:
 2020 Maruti Suzuki is available in three variants that include LXI, LXI opt, and VXI while 2020 Pak Suzuki also gives you the option of three trim levels including VXR, VXL, and AGS.
Engine, transmission, and performance:
Pak Suzuki Wagon R has an engine capacity of 1.0 litres having piston displacement 998 cc capable of producing 67 hp horsepower at 6200 rpm and 90 Nm torque at 3500 rpm while it offers you a five-speed manual transmission and automatic transmission introduced in AGS trim and it has the capacity to give you a fuel economy of 21.5 kilometres per litre in city and 33.54 kilometres per litre on highways.
Indian Maruti Suzuki Wagon R gives you two engine options: 1.0 litres K10B engine producing 50-kilowatt power at 5500 rpm and 90 Nm torque at 3500 rpm. The other engine option is 1.2 litres BS6 compliment engine producing 61 KW power at 6000 rpm and 113 Nm torque at 4200 rpm. Petrol engine with manual and automatic transmission gives us a mileage of 21.79 kilometres per litre while the CNG engine gives you a mileage of 32.52 kilometres per kilogram. The automatic gear shift technology lets you enjoy an experience of high comfort and technology. It offers a top speed of 180 kilometres per hour and as far you are driving it in city traffic it is quite reliable and come up on your all demands but it's definitely not a good choice for motorway traffic.
Exterior design and features:
The 2020 Wagon R has a wide stance with robust looks and strikingly attractive design built on the HEARTTECT platform providing you stability and utmost safety. The front end features a trapezium-shaped chrome grille along with trapezium-shaped air intakes and LED headlights while the rear end is equipped with rectangular tail lights with a rear spoiler.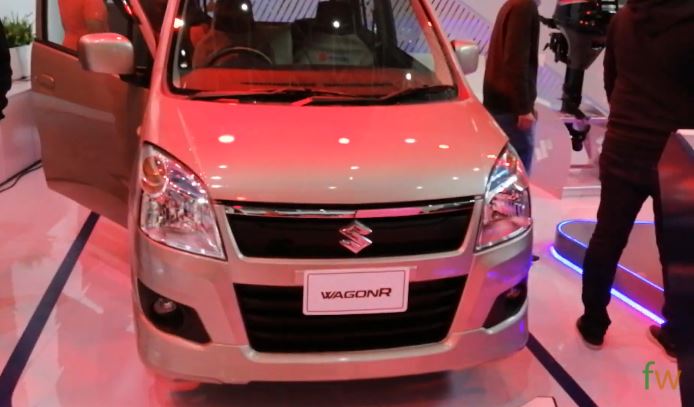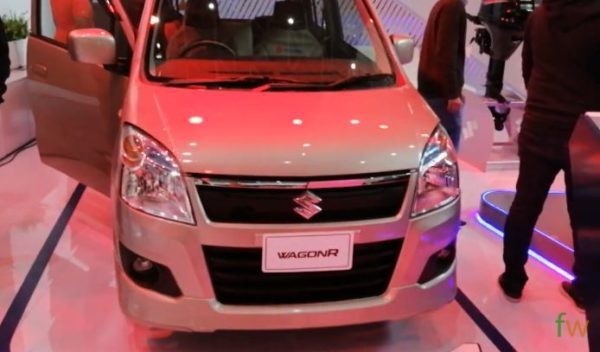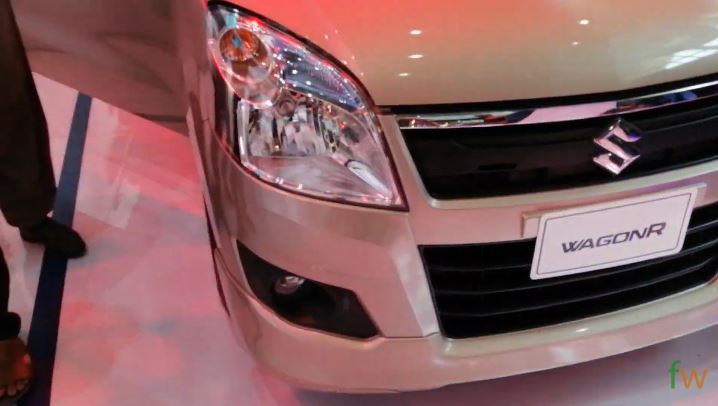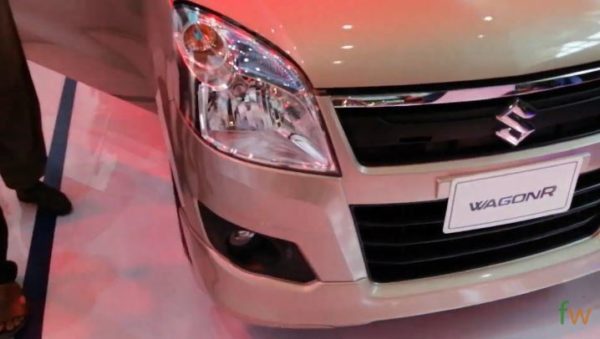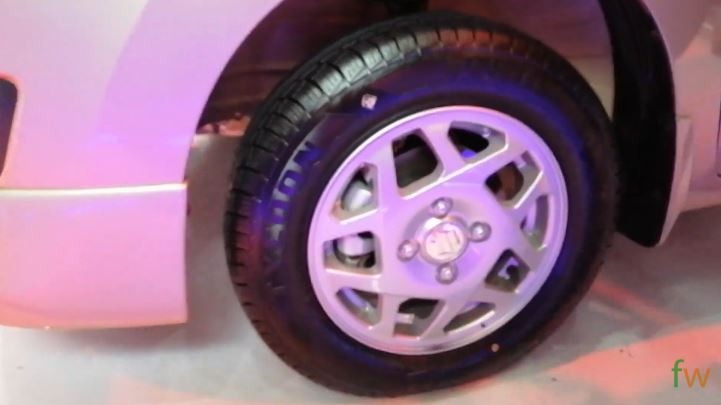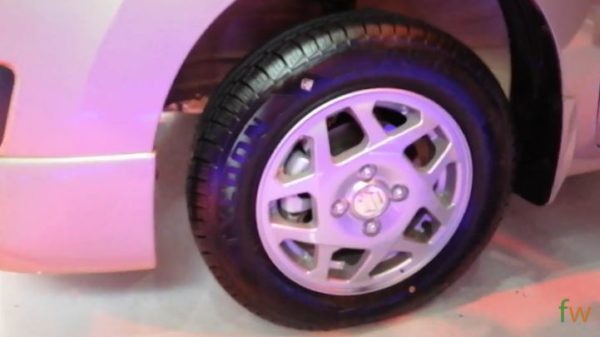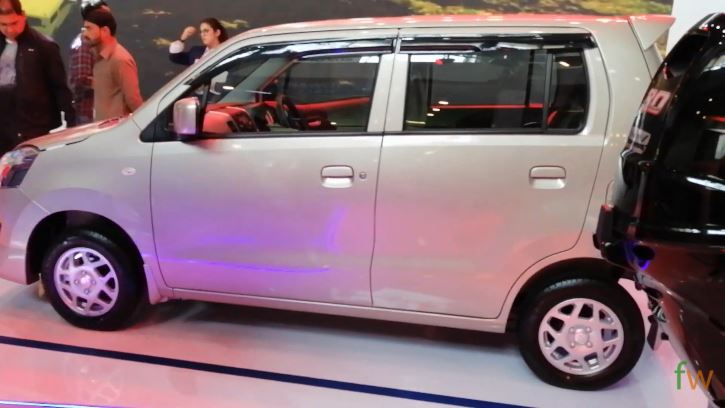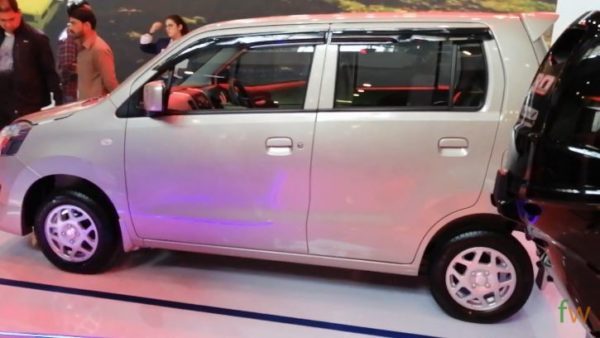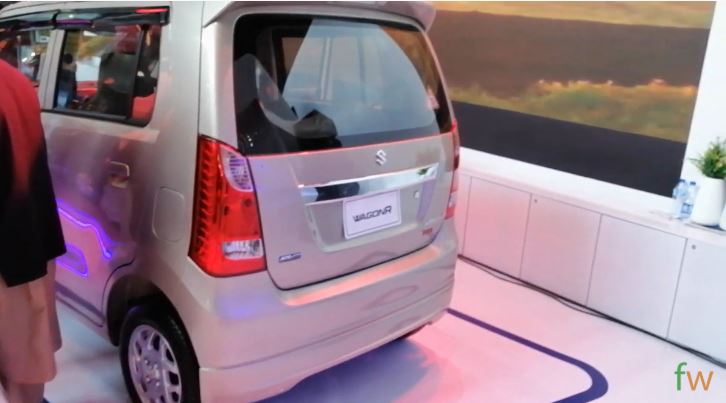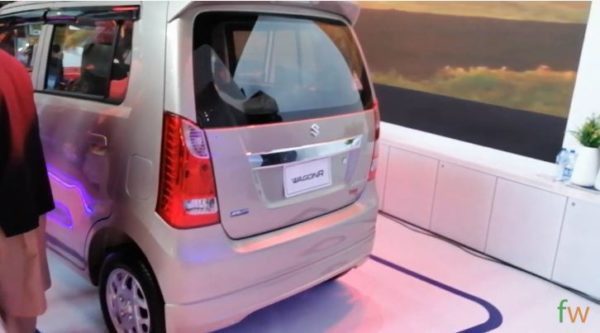 The 2020 version has newly repositioned fog lamps with a much more attractive front grille and bumper. The Premium trim features split headlights with more advanced daytime running lights and silver detailing's under the front bumper. It features fifteen inches black colored alloy wheels that give Wagon R a beautiful stance and attractive design.
Interior design and features:
Pak Suzuki 2020 version of Wagon R features a beige and black colored interior cabin with fabric-covered seats and equipped with ALL STANDARD FEATURES like two speakers, CD player, USB port, and power steering while Maruti Suzuki's 2020 Wagon R is not much changed from the previous models and it features all-black theme cabin with a modern instrumental cluster and folding rear seats to add more space to carry your luggage with you.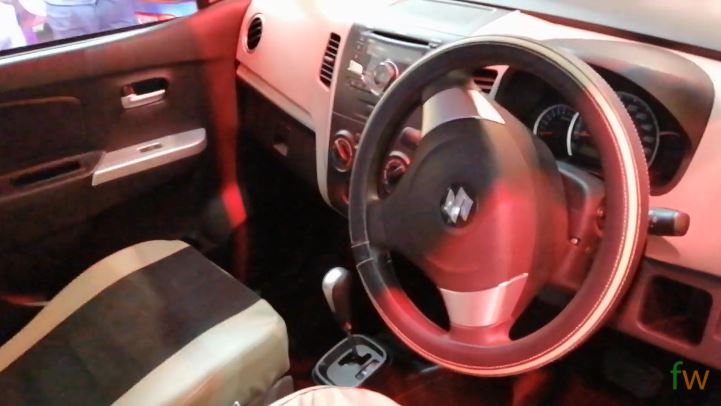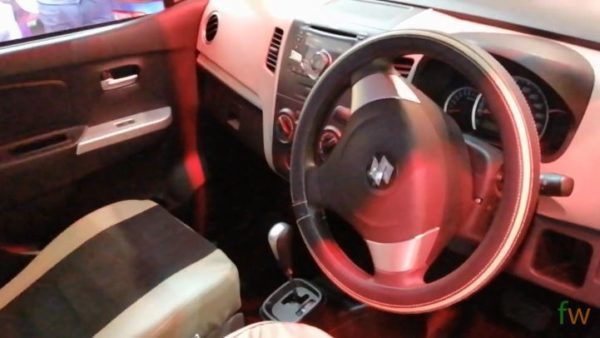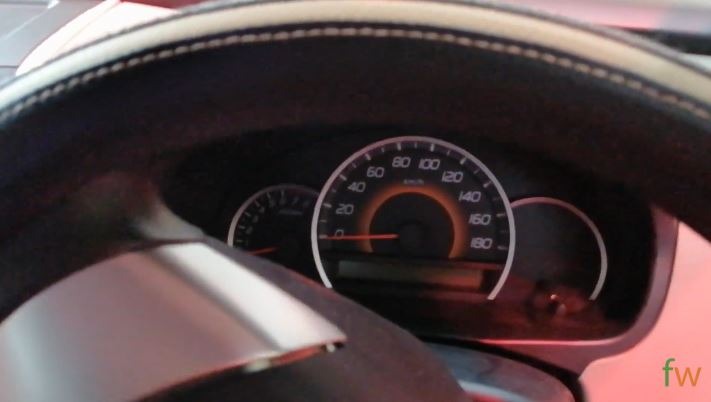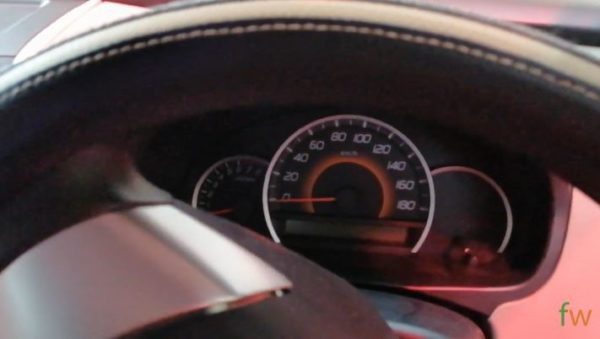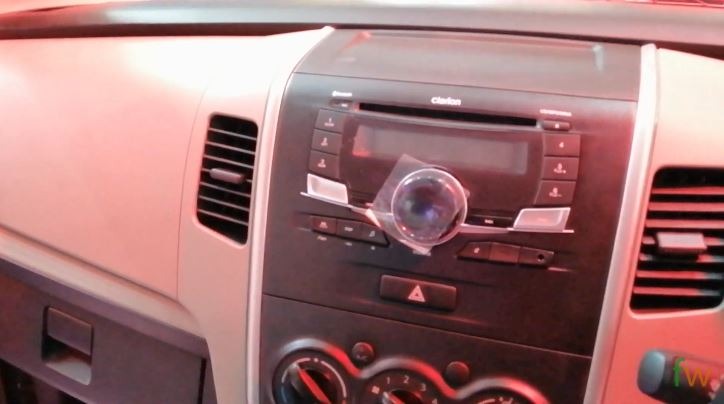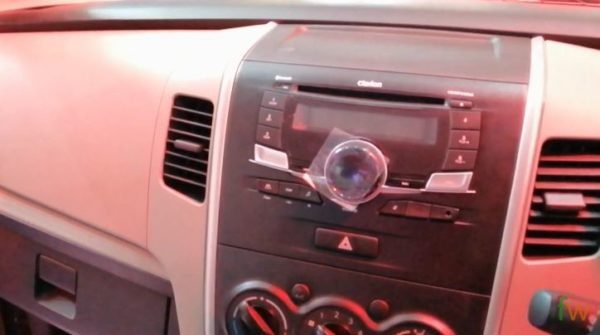 The steering wheel is given with audio controls to attend your calls and access to music and a seven inches touch screen display provides infotainment having connectivity with Android Auto and Apple Car play interface. Premium trim adds an automatic climate control system making your journeys more comfortable and relaxing in all types of temperatures. Some of the other features include fog lamps, wipers on the rear screen, airbags, and an anti-lock braking system.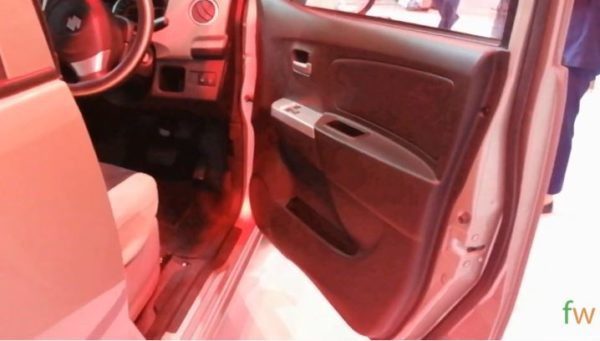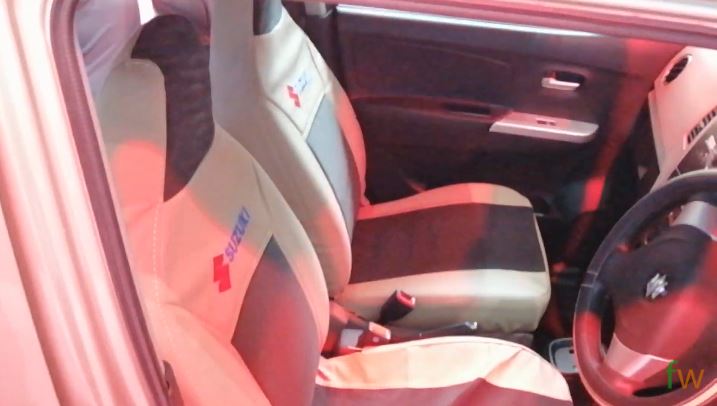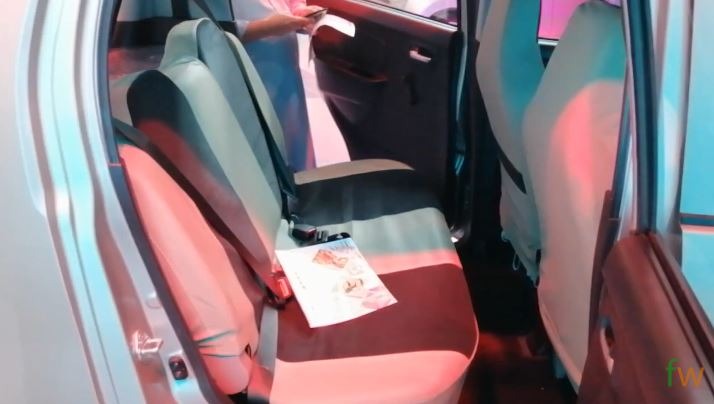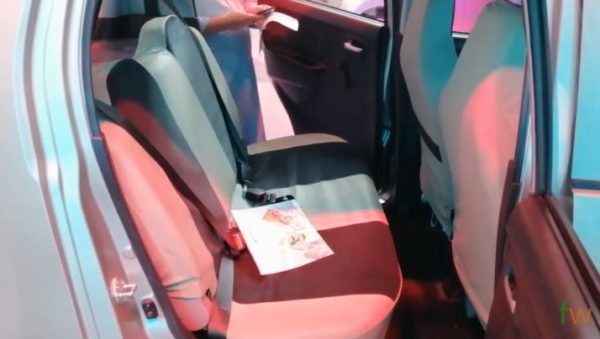 Major competitors:
2020 Suzuki Wagon R gives a tough competition to Maruti Celerio, Maruti Ignis, Maruti Swift, Maruti S Presso, Hyundai Santro, Suzuki Alto, Cultus, Toyota Vitz, Toyota Passo, and FAW V2.
Price in Pakistan & India:
Suzuki Wagon R 2020 version has a price range from 16 to 19 lacs Pakistani rupees in Pakistan while in India the starting price of Wagon R is around 4.42 lacs Indian rupees and it ends up at 5.91 lacs Indian rupees.