2021 Haval H6 (3rd Generation)
Haval H6 Current Price in Pakistan:

64,95000 PKR Ex-factory

Booking Open =

Check Dealers Contacts in Pakistan

Booking Price =

2.3 Million PKR
Remarkable Wall Motors introduced the Haval H6 in 2011, and it has been the best-selling SUV in China. It is a 5-door compact crossover SUV with front-engine and front-wheel-drive or an all-wheel-drive feature. The 3rd generation of Haval H6 was launched in 2020 in China, and it is built on the Lemon B30 platform. It offers two engine choices and a nine-speed dual-clutch transmission. It is also available in hybrid powertrain and a 56 edition with a restyled front end and a fascial recognition. The Haval H6 has now come to Pakistani markets by Sazgar Motors Pakistan.
Sazgar Motors has announced to launch of Haval cars in Pakistan after it got a green-field status under the government's Auto Development Policy 2016-2021. Haval is the brand owned by Great Wall Motors China, and it has been the best-selling brand in China. Sazgar Motors has started the booking of two new SUVs from the Haval brand from 17th May 2021. These new SUVs are Haval Jolion and Haval H6. The prices for both of these SUVs have been announced, and the company will first sell the CBU units of Haval H6 and Haval Jolion before starting the locally assembled units. The launch of Haval H6 will increase the local market competition and increase the selection choices for the SUV sector.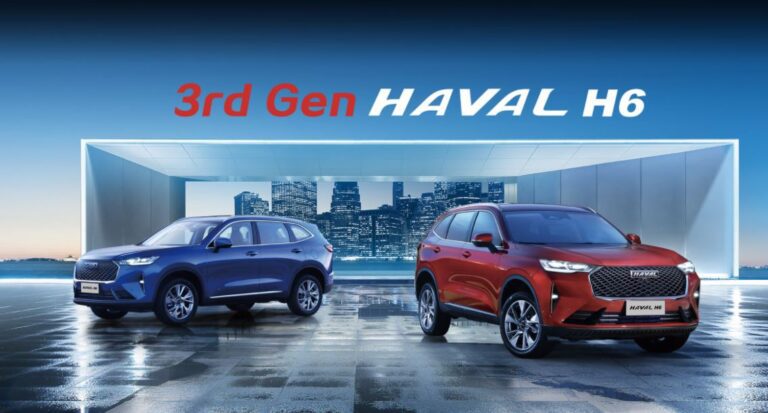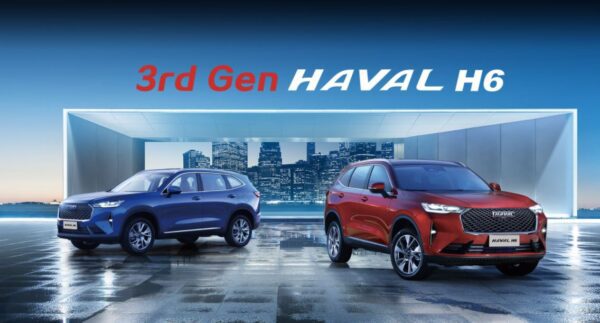 Variants available:
Haval H6 is available in three variants in China: the base model, Haval H6 5G Edition, and Haval H6 Hybrid. The Haval H6 5G Edition and Haval H6 Hybrid will not be available in Pakistan, and it will only be available in its base variant. The base variant features a panoramic sunroof, cruise control, 6-airbags, 12.3 inches LCS display, head-up display, 19-inches alloy wheels, steering wheel audio control, adaptive LEDs, tire pressure monitoring system, and an automatic parking system.
Engine, power & transmission:
Two engine choices of Haval H6 are available globally, including a 1.5 liters turbo engine or a 2.0 liters turbo engine. The 1.5 liters engine produces a maximum of 169 hp power and a 285 Nm torque. The 1.5 liters turbo engine for Haval H6 has not been offered in Pakistan, and only a 2.0 liters engine is available here. The 2.0 liters 4B15D turbo engine generates a maximum of 200 hp power and a maximum of 320 Nm of torque. It is paired with a seven-speed dual-clutch transmission and the facility of all-wheel-drive.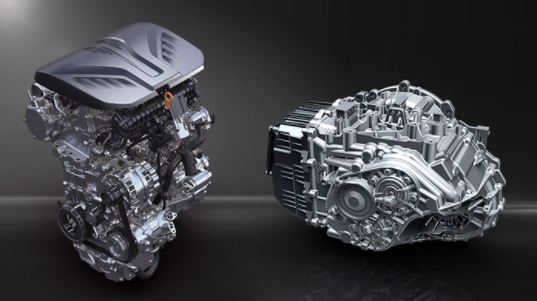 Performance & Drive:
The 2.0 liters direct-injection engine with 16-valves and dual VVT is paired with a Getrag 7-speed dual-clutch transmission that works smoothly with smooth gear changes and runs the car efficiently. The Independent Macpherson strut suspension at the front and double wishbone suspension at the rear makes the driving experience remarkably smooth. The suspension system is good enough to absorb all the bumps and breakers in the road and give you a comfortable ride. You are given the option of a two-wheel-drive or an all-wheel-drive. The all-wheel-drive facility makes your journey convenient and comfortable on rough terrains by running all four wheels efficiently. It will be a good SUV to go for a northern trip on sloppy and rugged landscapes of our country, and thus the options for SUVs are increased. It is equipped with an adaptive sensor system that scrutinizes the relevant engine data by detecting its load state to provide more power whenever required. This system switches on automatically when more power is demanded, especially when overtaking. It offers you better acceleration with improved throttle responses, and it accelerates from 0 to 60 miles per hour in only 6 seconds. The power steering is light-weighted, and the car can be turned around corners conveniently with fewer efforts. It features a fuel tank capacity of 70 liters and has a towing capacity of 1500 kilograms with brakes. The fuel economy of Haval H6 is economical, and it is expected to give you a mileage of 100 kilometers by consuming 9.8 liters (9-10 kilometers per liter). The Blind Spot Monitoring system is standard in all the Haval H6, and parking sensors are provided at the front and rear. The tire pressure monitoring system displays the live tire pressure readings on display to enhance safety and protection and warns you when the pressure in the tire decreases.
Exterior design and features:
The Haval H6 features a traditional SUV design with an overall length of 4610 millimeters and 1860 millimeters. The front end features a broad grille with silver-chrome vertical lines and two sleek LED headlights on its sides. It also provides daytime running lights and fog lights to assist driving on darker roads. It features swift and fierce waistlines and an automatic boneless wiper on the front. It offers you nineteen-inches alloy wheels with a cladding design and sporty stance. The panoramic sunroof in Haval H6 is electrically controlled and adds bright light and air to the cabin. The rear end has a wide door of the trunk with a power lock and LED taillights to enhance the beauty of the rear-end of the Haval H6.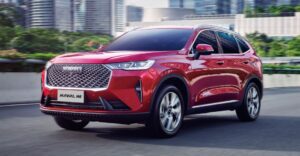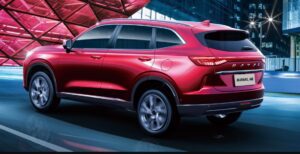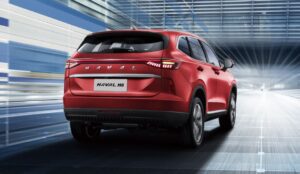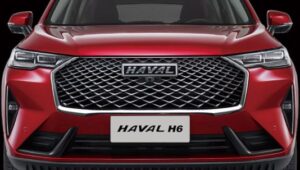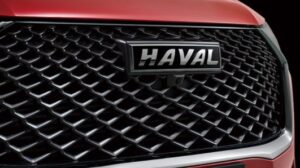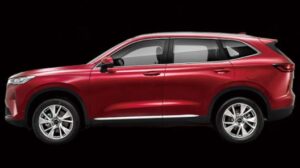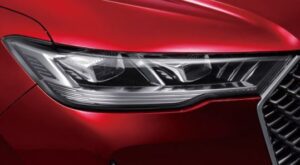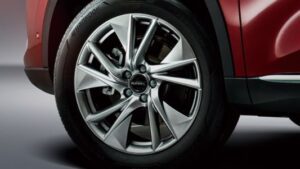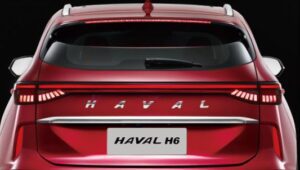 Interior design and features:
The inside of the Haval H6 displays perfection with professionalism and offers a spacious cabin. The seats are covered with leather, and it provides seating accommodation to five adults. It has a 12.3 inches color LCD screen mounted on the dashboard that gives you infotainment, and a display of 360 view camera can be seen on it that helps you in parking. The cabin offers a dual-zone automatic air conditioning system that realizes the zone control and sets the temperature constant in the cabin via various sensors. The HMI system in the car has a multi-function key and buttons to control different functions of the vehicle on the LCD screen. The rear seats have two USB ports for charging your smartphones. The head-up display displays the vehicle's information on the front screen, so the drivers get attentive on the roads. The cruise control feature keeps the speed of the car safe and low in traffics. Some of the other features it provides include; steering wheel audio control, automatic parking system, power windows, and ambient lighting.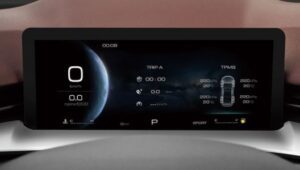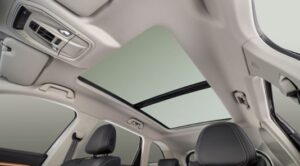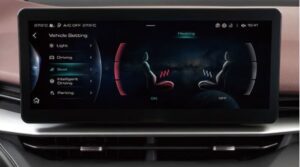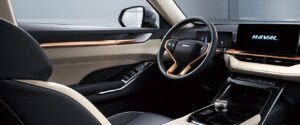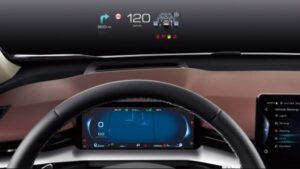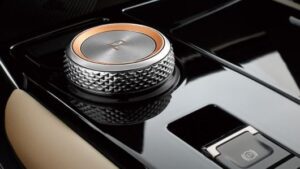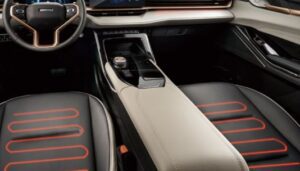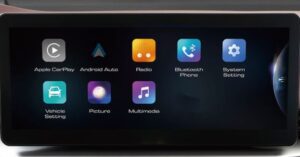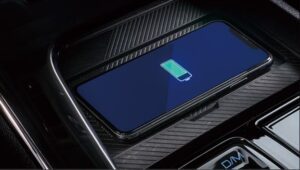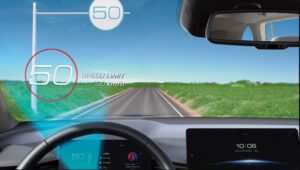 Safety  & features:
Some of the safety features Haval H6 provide are as following:
6-airbags
Electronic Stability Control
Hill-Descent Control
Traction control
Central locking
Cruise control
Anti-lock Braking System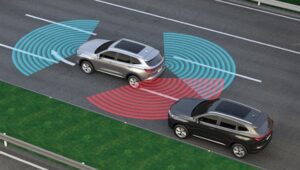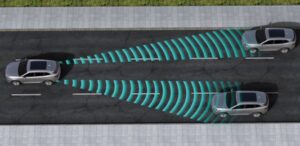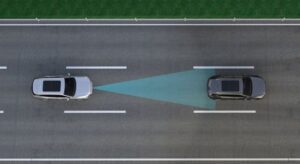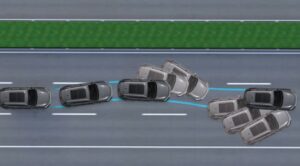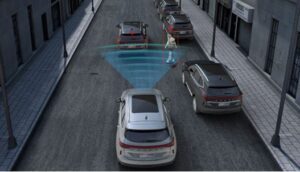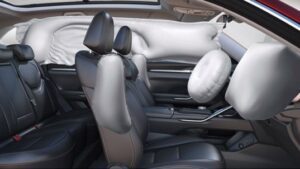 Major competitors:
Price:
The starting price of Haval H6 is 62.9 lacs Pakistani rupees, and the bookings are made by depositing an amount of 2.3 million Pakistani rupees.